This post may contain affiliate links. As an Amazon Associate I earn from qualifying purchases.
* * *
I'm not a native Virginian, but that's precisely why I know the best things to do in Virginia. I made a huge effort to travel and explore the state when I moved here in 2010 and since then I've continued to seek fun things to do in Virginia.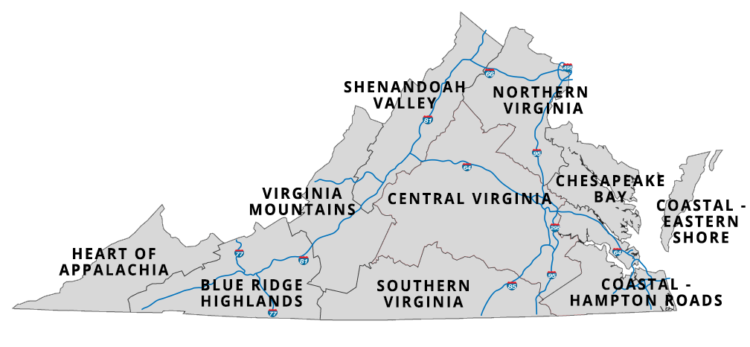 If you're also on a quest to explore the state, you'll find all my stories, guides, and tips for Virginia here. Start planning your visit today!
Richmond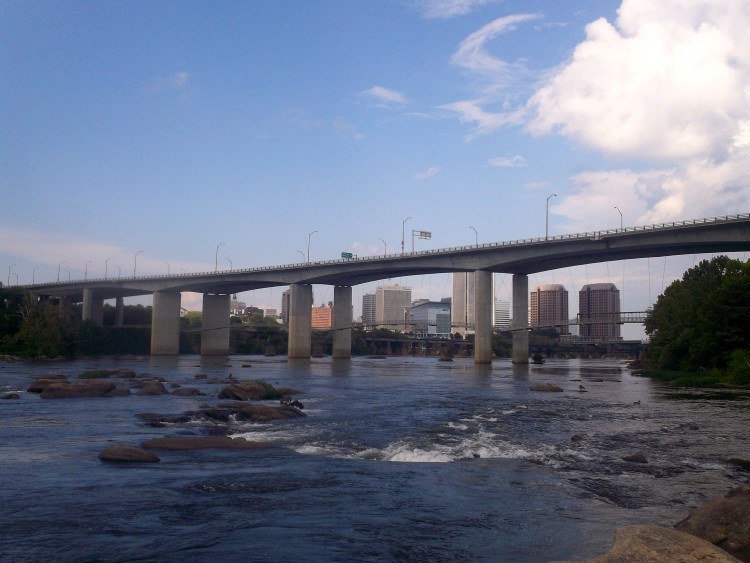 I call Richmond home, but it's also a fantastic place to visit. Plan a getaway to the city or include it as part of a longer Virginia visit.
An Insider's Guide to Richmond
Want a quick overview of my favorite attractions, restaurants, neighborhoods, and more? This should be your first point of reference.
Richmond's Ultimate Weekend Itinerary
Ideally, you'll spend ~4 days in Richmond, but even if time's short, you can plan a great trip. This itinerary organizes the best of the city into a logical plan.
A Scavenger Hunt Through Richmond, Virginia
Taking a scavenger hunt through Richmond's Church Hill neighborhood is a fun way to learn about city history and attractions.
America's Best Urban Whitewater Rafting
The James River flows right through downtown Richmond and has year-round rapids. It's a wild ride in the spring when water levels are at their highest, but it's fun even in the summer and fall.
Why the Fourth of July is My Favorite Time in Richmond
July is a terrible month to spend in Virginia, with hot temperatures and high humidity. It's worth it on Independence Day, when the city holds the best fireworks show ever.
Brewasana (Beer and Yoga) at a Richmond Craft Brewery
I like beer and I'm not afraid to admit it. I also like yoga…and at one brewery, you can practice in the bottling room or taproom and then follow it up with a pint!
Best Restaurants in Richmond
A girl's gotta eat. Here's where to go in Richmond.
The Best Ice Cream in Richmond
All sampling done in the interest of research, of course.
---
Central Virginia
Central Virginia encompasses Richmond, but there's more to this part of the state than the capital. It's also home to Charlottesville, Lynchburg, and Appomattox.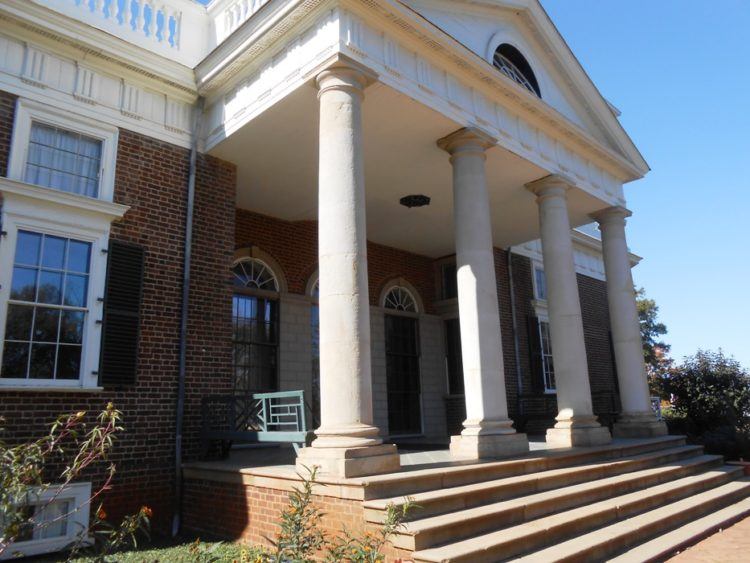 Travel to Charlottesville Virginia
Fall is my favorite time of year to visit Charlottesville, and the photos in this post make it clear why. However, you'll also get tips for historical sites to visit!
---
Northern Virginia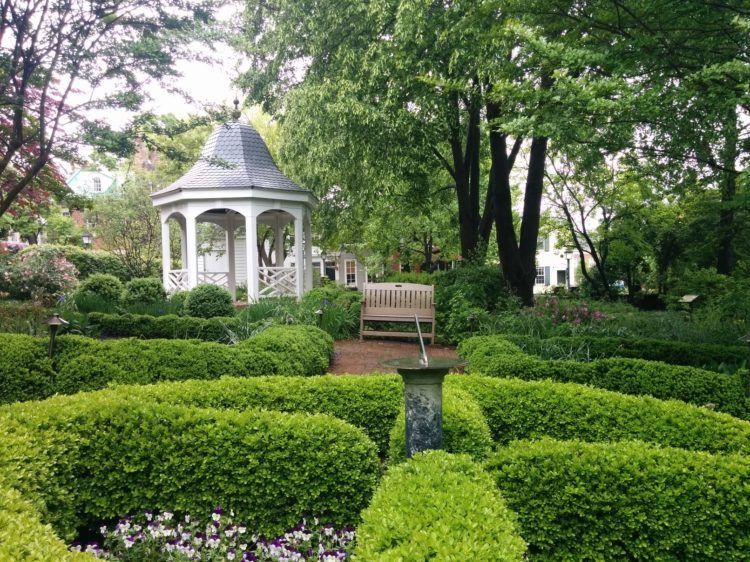 I've spent a lot of time in Washington DC, but I've barely scratched the surface in northern Virginia. Although a lot of residents commute to the capital, the region still feels different. One of my favorite spots is Lake Anna, easy to reach between DC & Richmond.
A Mercy Street Inspired Tour of Alexandria VA
Mercy Street is filmed in Richmond, but the history comes straight from Alexandria. You can do plenty of historical tours there, but I add in a sightDOING touch to make it more interactive.
The Best Deal Going for a Stay in Paris
Paris, VA is more my style than heading to France. If you're looking for a rustic getaway and getting back to nature, check out a bargain cabin rental.
---
Shenandoah Valley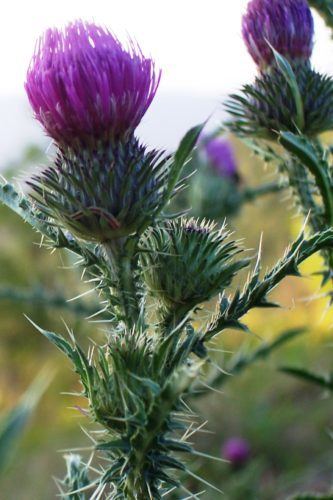 I didn't like Shenandoah National Park until I realized it was all about the valley and not about mountains (which are much more impressive farther south on the Blue Ridge Parkway). Go for greenery, expansive views of the valley below, stargazing, and streams or small waterfalls.
Hiking Old Rag Mountain in the Winter
Old Rag is the best known hike in Shenandoah National Park and it's a ton of fun if you don't mind a little rock scrambling. It's so busy in summer that we went in winter for our second visit — but is that actually a good idea?
---
Virginia Mountains (and the Blue Ridge)
Although there are some towns in this region of Virginia, the real draw to this part of the state is getting outside. If you love the outdoors, focus on the Blue Ridge Mountains!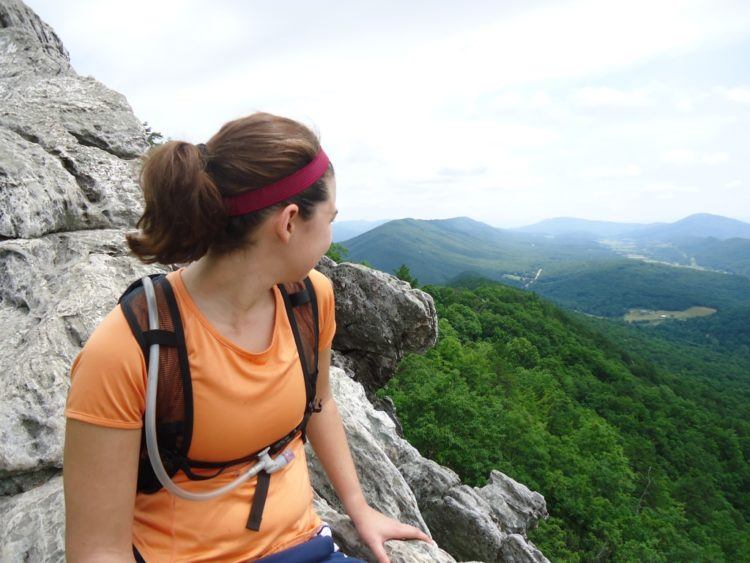 Top 5 Best Hikes in Virginia Blue Ridge Mountains
I do my best to hike everywhere in the state, but assuming you're short on time, start with my favorite hikes. You'll find them scattered up and down the Blue Ridge Parkway and I-81, particularly between Roanoke and Abingdon.
The Virginia Creeper Trail: If I Can Do It, Anyone Can
The Virginia Creeper is one of the state's best bike rides, but I pushed myself harder than I needed to. Find out why I think anyone can finish it, but why I nearly failed.
Hiking The Great Channels of Virginia
A day hike to Virginia's Channels leads you to one of the most unusual geological formations in the state. The hike is easy enough that almost anyone can do it. Along the way, you'll enjoy great scenery and you'll love hiking through the maze of channels.
Why You'll Never Want to Leave The Homestead Resort
Want to pretend you're a dead president? This place oozes history (it's from 1766!) and is the perfect balance of on-site activities and good old relaxation.
---
Coastal Virginia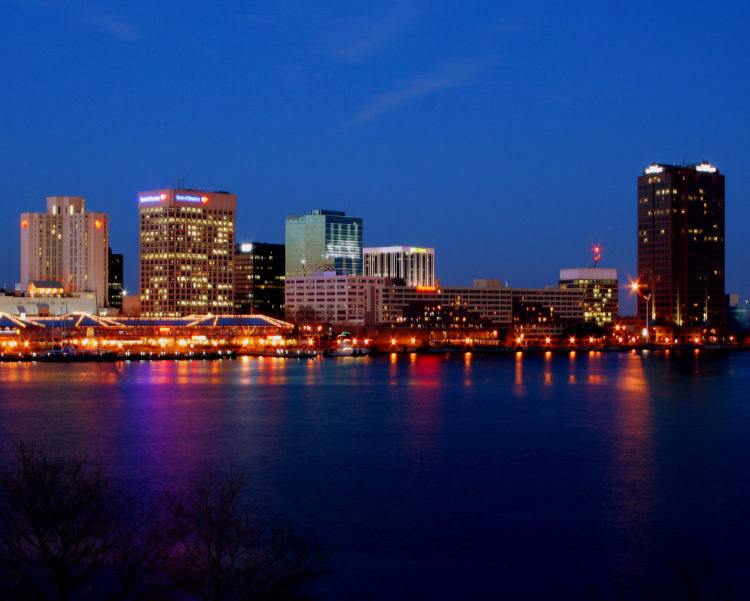 I've spent a lot of time in the Virginia Beach area, but amazingly, I've never written about it. Sounds like a great opportunity for me to plan a follow-up visit.
Hint: There is way more to do here than sunbathe and swim. The area has wildlife refuges, state parks, great museums, and so much to eat and drink!
---
Eastern Shore
A lot of people hit northern and central Virginia — and maybe even Virginia Beach — but not many make it to the Eastern Shore. Route 13 is ugly as can be, but it's worth branching out from there to charming coastal towns.
Shhh! Don't Share My Secret
It's a good thing I like you or else I'd never share the secret of how amazing Cape Charles is. Seriously, when I win the lottery, I'll be buying a beach house in this small town.
I Paddled My Glass Off (But At Least I Got a Bottle of Wine)
I took a chance on Virginia wine and ended up loving it. But what I loved more was arriving at a peninsula winery by kayak. Hello, summer!
Planning a Perfect Day in Chincoteague
Island time is strong in Chincoteague, but you can still keep yourself busy with this full day of sightseeing. See what made the list for anyone with limited time (or tack on extra days for more fun!).
Where to Stay on the Eastern Shore
With so many communities to choose from, how do you choose the town that is best for you? This guide summarizes them all so you can find the right fit.
Secrets of the Eastern Shore
This unassuming peninsula packs a big punch in nature, galleries, and amazing food…but only if you know where to find it.
---
The Historical Triangle & Hampton Roads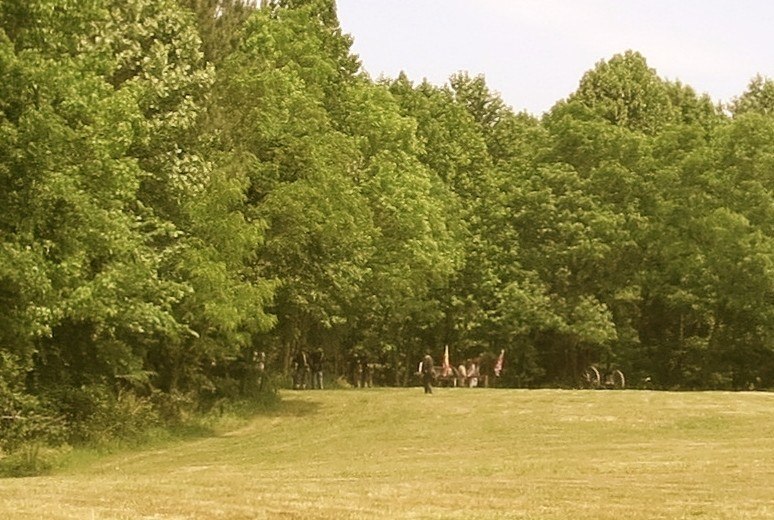 Experiencing Civil War Battles: The Action at Wilson's Wharf
When you live in Virginia, you start to get familiar with Civil War history. Reenactments are a big deal all over the state and this one near Williamsburg is a great option.
Add the Williamsburg Grand Illumination to Your Bucket List
Colonial Williamsburg isn't really my style…unless it's early December. Come for a colonial Christmas celebration. Most of the visitors then are locals who know about this secret.
---
Heart of Appalachia
I need to get out to this part of the state, which borders Kentucky, Tennessee, and North Carolina.
---
Southern Virginia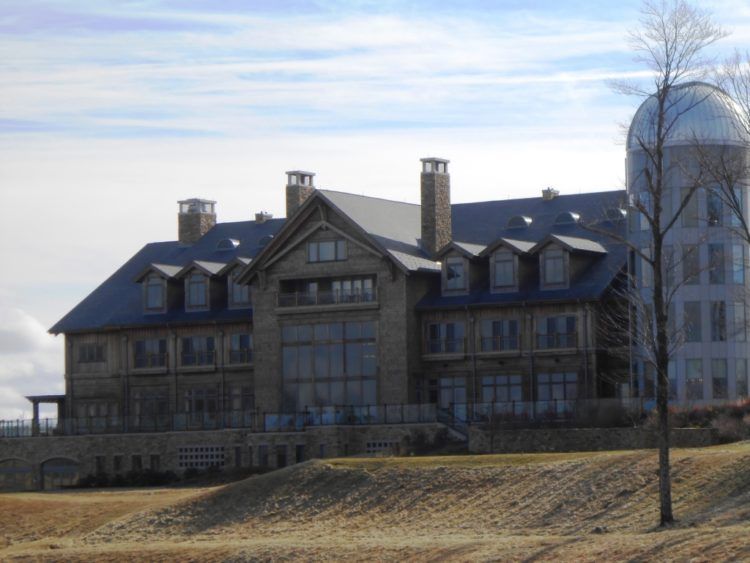 Southern Virginia is pretty rural, but there are still some great places to visit.
The Primland Challenge
I'm pretty sure Primland Resort is the nicest property in the state — though I'm willing to check out a few others in the interest of research! Check out this high-end property and see if you can do it on a budget, like I did.
* * *
TELL ME WHAT YOU THINK!
What's your favorite part of Virginia?
* * *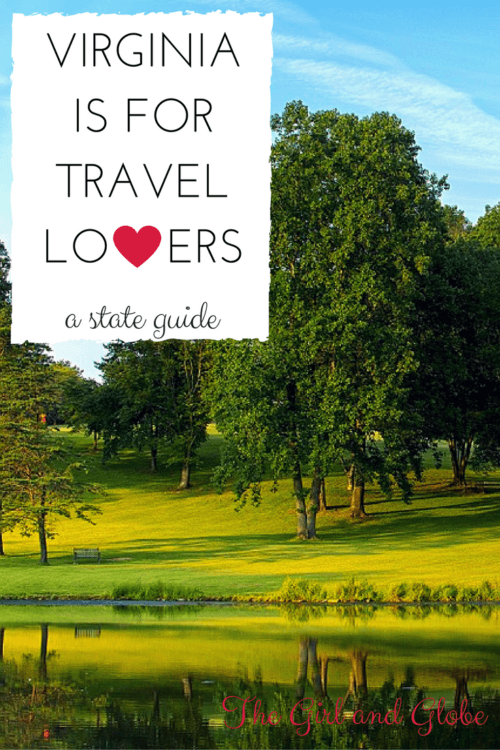 * * *
For more travel tips, stories, and inspiration, find me on Facebook, Twitter, Instagram, and Pinterest.