This post may contain affiliate links. As an Amazon Associate I earn from qualifying purchases.
* * *
Growing up, it was a joke in my family that every good vacation included a fort tour. Year after year, I rolled my eyes in boredom at battlefields and battleships, a sign that even then I preferred sightDOING to static walk-throughs.
But now that I live in Richmond, revolutionary and civil war history is a big piece of the city. And surprisingly, it's interesting. I've been to some cool places in and around the city, but I hadn't taken the plunge beyond casual visiting until this year's sesquicentennial events.
One hundred fifty years after the end of the Civil War, I decided to re-live history and attend a Civil War reenactment at Fort Pochahontas. The fort is about an hour east of downtown Richmond on the north bank of the James River, halfway to Norfolk and the Atlantic Ocean. This strategic location was intended to protect Union shipping on the river, so construction of fortifications was started in spring 1864.
On May 24 of that year, the fort was still incomplete when about 2500 Confederate cavalry initiated an attack here at Wilson's Wharf.
The attack began with a mounted charge on Federal pickets, followed by a dismounted attack on the fort. As a reenactment spectator, I had a front row seat to watch the Confederates attempt to cross the clearing and bring a full-scale attack on Union soldiers.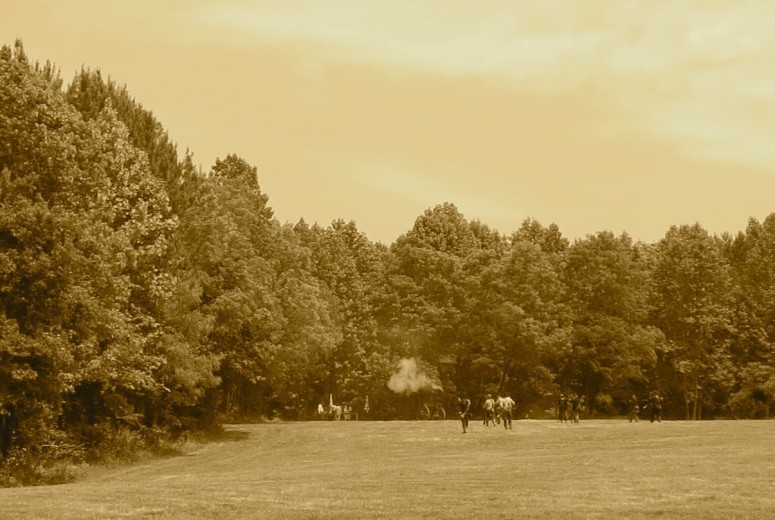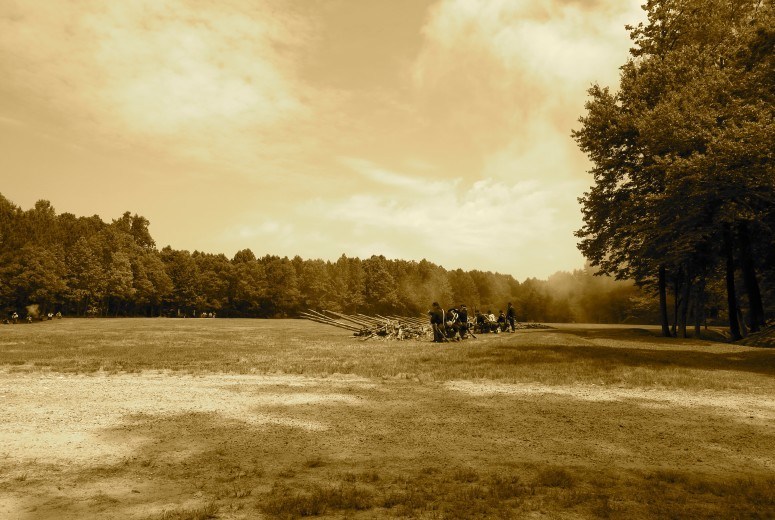 The reenactment quickly picked up momentum to tell the tale of the six-hour battle. Lines of skirmishers were deployed to attack the eastern side of the fort while other Confederates charged the center clearing.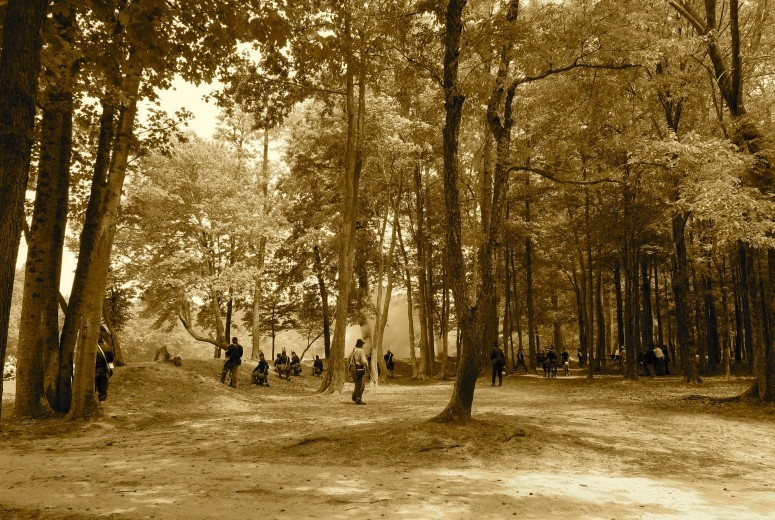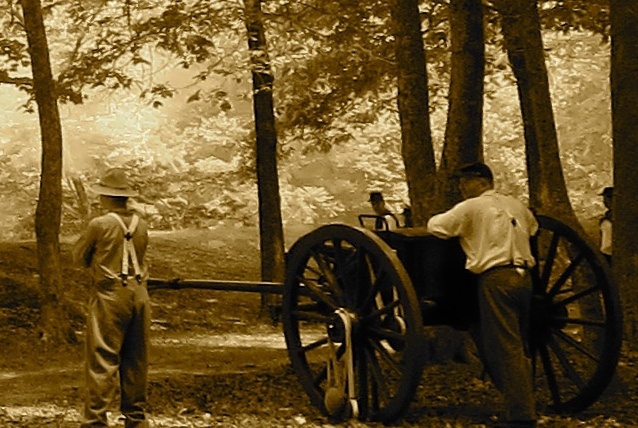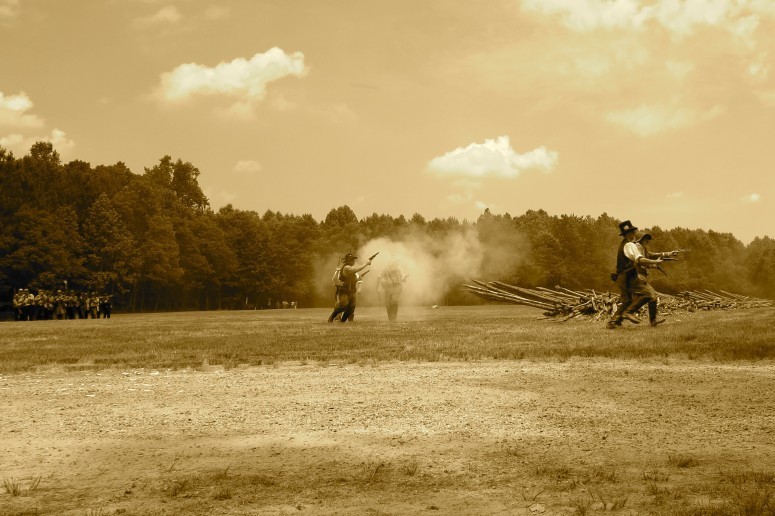 Late in the afternoon, two gunboats in the James River, in addition to Union troops, repulsed all attacks. The Confederates eventually surrendered, with estimates of 150 casualties (as well as 27 Union casualties). At the time, they said it was their most humiliating defeat, though the battle was quickly forgotten.
Despite this, the battle has huge historic significance. General Wild's 1st and 10th Regiments of US Colored Troops did most of the fighting — and winning — and proved black soldiers would stand and fight bravely.
For me, this civil war battle became real in a way I otherwise couldn't imagine. Seeing the reenactment, in such a professional manner and with narration throughout the hour-long spectacle, made Virginia's Civil War history come alive. I may not have been actively participating, but it was still a more involved way to visit Fort Pochahontas and Wilson's Wharf.
* * *
Want to see more?
* * *
Related Posts: