This post may contain affiliate links. As an Amazon Associate I earn from qualifying purchases.
* * *
"But Mom, it's so far away and we're spending so much time in the car already," I said, annoyed that she would even bring up the option of driving to Mount Rainier for a day. We were in the midst of planning a family get-together for after my Olympic Peninsula trip ended and before my parents' trip to Vancouver began. We only had one day of overlap; why couldn't we just stay in Seattle?
"It's beautiful there," my mom said, reminding me once again what an impression Rainier left on her after a third grade field trip. To still remember being in awe fifty years later must make it pretty special.
I pouted, glad we were talking on the phone and she couldn't see my face twist in person.
"All right," I relented. After all, the main priority was spending time with family rather than any specific activities of the day.
That's how I found myself sitting in a rental car for the long drive to Mount Rainier on a day trip. Just like the family roadtrips of my childhood, things didn't go smoothly. We argued over the radio station and volume, how to navigate, and how cold to blast the air conditioning.
And then we saw Mount Rainier.
All bickering immediately stopped as we got our first glimpse of this majestic mountain.
Over the course of the next hour (in my family, it's not a vacation until you miss a turn and have to backtrack), we sat in the car, quietly mesmerized by a single snow-capped mountain.
At least that's what three of us did — hopefully my father was quiet because he was so focused on safely driving the narrow, windy road.
Eventually, we made it to the Sunrise entrance to Mount Rainier National Park, the section of the park my mom said was best. At this point, I was ready to believe her every word. My mom was right; the drive to Mount Rainier was worth every minute and we hadn't even done anything yet.
As we continued upward, the views became more beautiful at each and every twist or turn. I think we drove my dad crazy, asking to pull off and stop for photos at every possible place.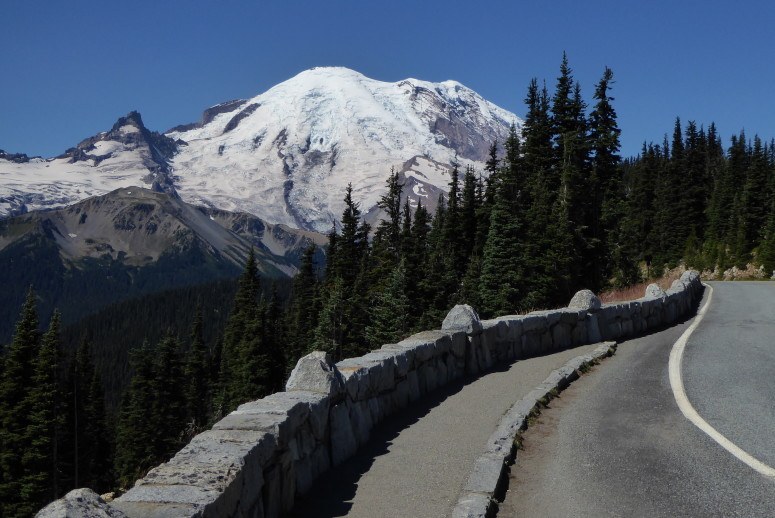 Unlike other mountain destinations, there's really only one peak here. Mount Rainier is actually a volcano and it's isolated all by itself instead of being part of a continuous range. Even without that variety, the view never got old. Mount Rainier is so beautiful that I could (and did) look at it all day.
As tempting as it was to just sit there with my jaw dropping, our goal for the day was the same as most families at national parks: a hike and a picnic. Enticed by the promise of spectacular views, we set off on the Silver Forest Trail.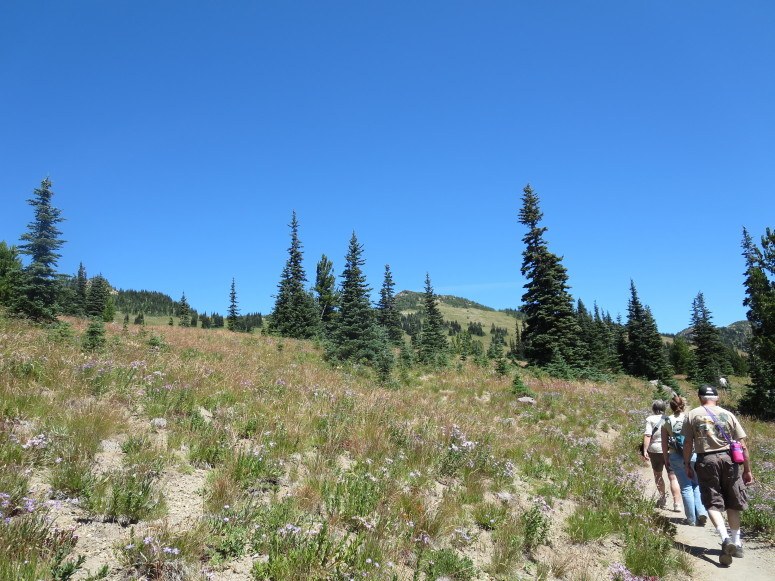 July is historically the best time of year to visit Mount Rainier: chances of sunshine are high and it's warm enough for wildflowers to ply the slopes. This year, there are fewer flowers than normal due to Washington state's drought, but it was still beautiful.
Of course, the main attraction isn't the flowers, but the mountainside itself. My mom promised it wouldn't disappoint and she was absolutely right.
The way we visited this national park was nothing like how I normally travel. We didn't trek for hours and we didn't even attempt to see the whole park. There were no epic moments and no crazy adventures. Just me, my family, and a beautiful natural setting.
And I can't think of a better way to spend a day (even if I do have to admit I was wrong).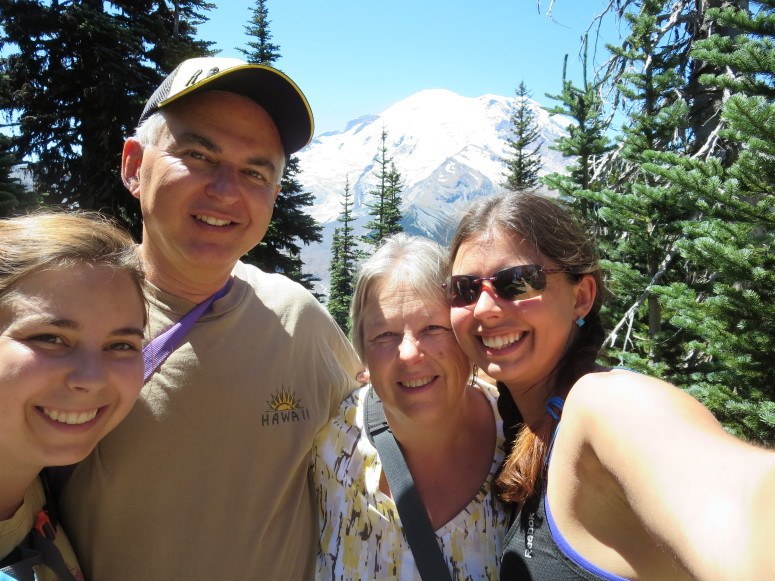 * * *
Share Your Stories!
Have you ever traveled with someone else and been surprised by one of their decisions or recommendations? Tell me about it in the comments!