This post may contain affiliate links. As an Amazon Associate I earn from qualifying purchases.
* * *
I pride myself on knowing the best hikes in Virginia, but one snowy morning I was inspired by a mystery Pinterest photo. The only problem was I didn't actually know where the trail was. Eventually, my Google search led me to the answer: the Great Channels of Virginia.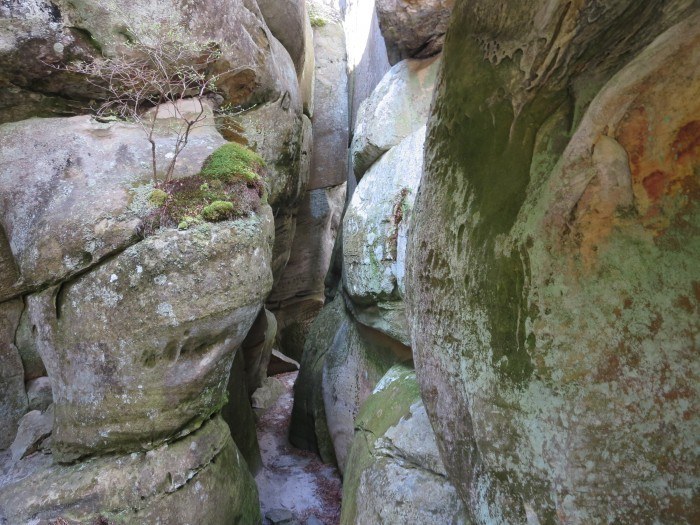 From that point on, I was even more excited. The Channels Natural Area Preserve lies just north of Abingdon, in a beautiful part of Virginia and not far from my favorite park in the state: Grayson Highlands State Park.
Read More: Abingdon (and Damascus) are home to the well-known Virginia Creeper bike trail. Find out why I like the half-day version better than the full-day ride.
Most Virginians Have Never Heard of The Channels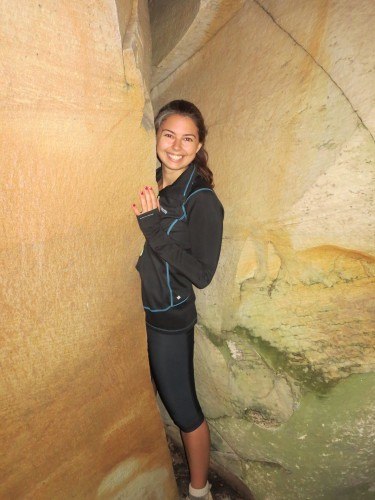 The sheer existence of The Channels stumps most locals. I had certainly never heard of them and I spend a lot of time reading outdoor articles about Virginia to make weekend plans. When I quizzed my friends, they had never heard of them either. Even some locals we ran into (who lived within an hour's drive of the hike) were baffled when we mentioned our plans to them.
The Maze is One of a Kind (in Virginia)
While slot canyons are somewhat common in the southwest USA, they're pretty rare on the east coast. Sure enough, there's nothing like the Channels anywhere else in Virginia. The labyrinth of crevices, passageways, and twists and turns means it's easy to get lost. Enjoy exploring, but try to stay aware of the way back to where you started.
>>>> Want another one-of-a-kind adventure in Virginia?
Richmond is the only city with class IV rapids you can raft right through downtown!
The Channels VA Are 400 Million (yes, MILLION) Years Old
At one point, 400 million years ago, the Great Channels of Virginia were a sandstone cap rock. Geologists believe that the change into separate boulders, outcroppings, and crevices occurred during the last ice age. Permafrost and ice wedging led to freezing and expanding until joints were eventually shattered.
Anyone Can Hike the Channels
I've been on some monster hikes in Virginia, but this one is relatively accessible. The Brumley Mountain Trail — which leads to the Channels — is wide and well-marked. Although the trail gains about 1,000 feet in elevation, it's gently sloped (for the most part) without complicated footing.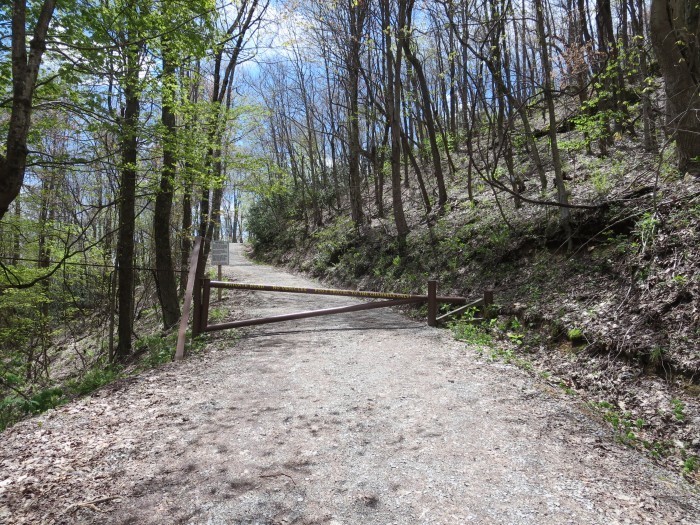 The trail is about three miles each way, so if you add in about an hour to explore the maze itself, you'll want 3.5-5 hours round-trip. As a bonus, there are great views from Middle Knob along the way and some boulders that are lovely for sunbathing or napping on.
Heads up: Bears have been spotted in the area. The best way to avoid a bear encounter is just to let them know you're coming. They're scaredy-cats and want to avoid confrontation! Pack a bear bell or plan on making your own noise, like by singing along the trail.

If you see a bear, don't get too close! Speak out loud in a calm voice, stay with your group to appear more intimidating, and back away slowly.
You Can Explore From Any Angle
The coolest part about the Channels is that you start out on top (watch your step — seriously) and then can head down to explore from below or even the inside out.
How to Get to The Channels Hiking Trail (VA)
Every website I went to gave me different directions on how to get there or a different set of coordinates for the trailhead. Let me clear up the confusion.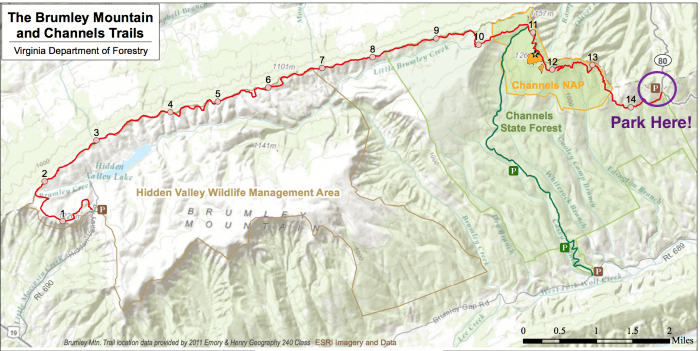 Assuming you want to do the 6-mile version of the hike, take I-81 to exit 24 (Meadowview). From there, continue on Route 80 West to the top of Clinch Mountain. You'll drive past beautiful rolling hills and farmland, the small town of Hayter's Gap, and head up a narrow, windy road. At the top, after about 14 miles of driving from the highway exit, there is a parking lot on the left hand side. There's absolutely no way to miss it since there's nothing else on the mountain until you hit that point. That's it; piece of cake!
Where to Stay near The Great Channels of Virginia
There's not much in the immediate vicinity, so you'll need to plan this as a day hike. If you're not camping, I recommend the Bolling Wilson Hotel in Wytheville, a cute nearby town. Look for their adorable breakfast baskets that are delivered to your door each morning so you can enjoy a continental breakfast in bed.
Otherwise, Abingdon is another great place to base yourself. Abingdon hotels are great for travelers who also want to bike the Creeper Trail, head to state parks, or just enjoy small town charm.
2020 Update: With so many people looking for outdoor things to do in Virginia, this trail has gotten more popular. The parking lot fills up, particularly on weekends. Get there early to ensure you find a spot.
Read More About Virginia