This post may contain affiliate links. As an Amazon Associate I earn from qualifying purchases.
* * *
Sometime when I wasn't looking, Richmond's craft beer scene exploded. The old standbys like Legend Brewing Co (the best view in Richmond) now have some stiff competition. I've made it a mission to sample all of the beers at all of the breweries — I'm still in progress — and to be honest, simply drinking beer flights eventually loses its luster.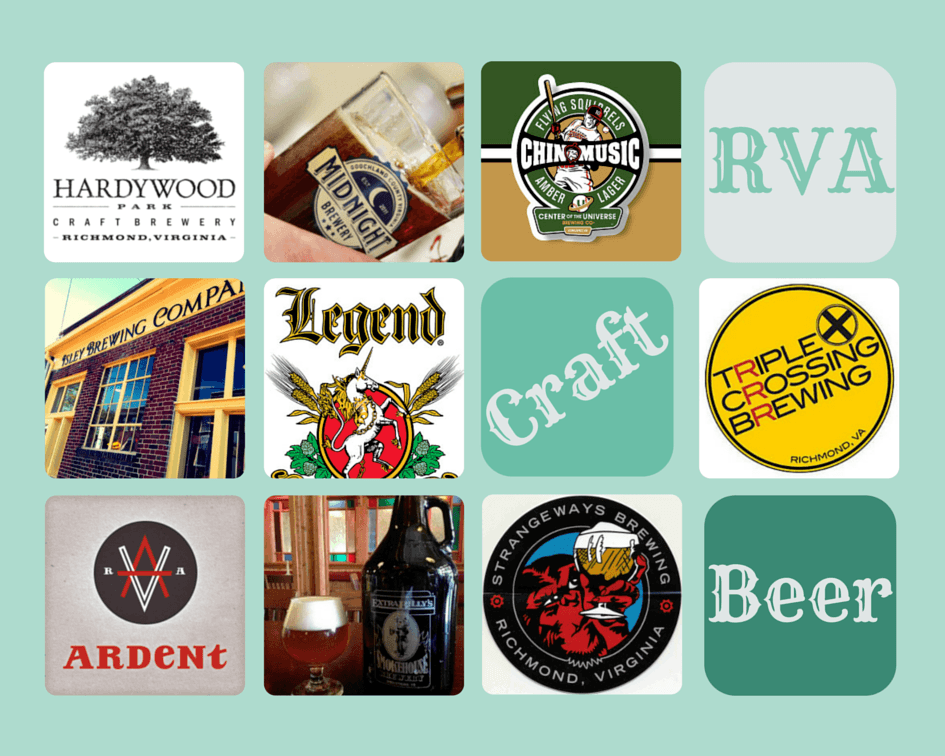 Still, I wasn't going to give up on my mission, so I started looking for ways to put a little more variety into my beer-sampling routine. Before long, I had a standing appointment on my calendar for Hardywood Brewery.
You see, sometimes I have a lot of trouble getting my butt off the couch and to the gym. Sure, when the sun's shining, I might convince myself to go for a run but more often than not, I have no interest in working out. So I was really excited when I found out that one of Richmond's craft breweries makes it a little easier to convince yourself to throw on your exercise gear once a week.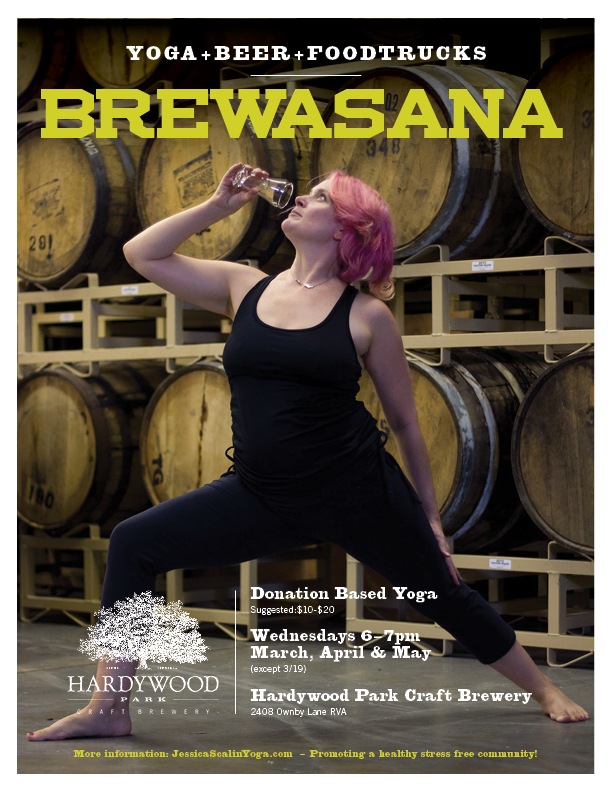 Awkwardly, I showed up at the brewery tasting room with a yoga mat, wondering how exactly this would work. Turns out, you actually head right into the warehouse for class.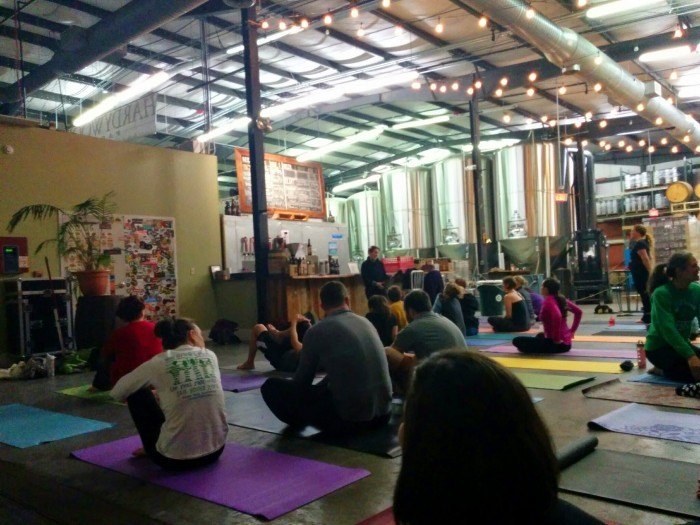 Admittedly, I like yoga, so I'm a little biased about how cool this is. But even if you don't like yoga, I think you'd like Brewasana. Hold your complaints about how it's not a tough exercise or how you're not into meditation. This class gives you inside access to be fully distracted by the beer-making process for an hour. From your front-row seat, you'll see beer being bottled and barrels being moved by fork trucks all with the smell of hops in the air.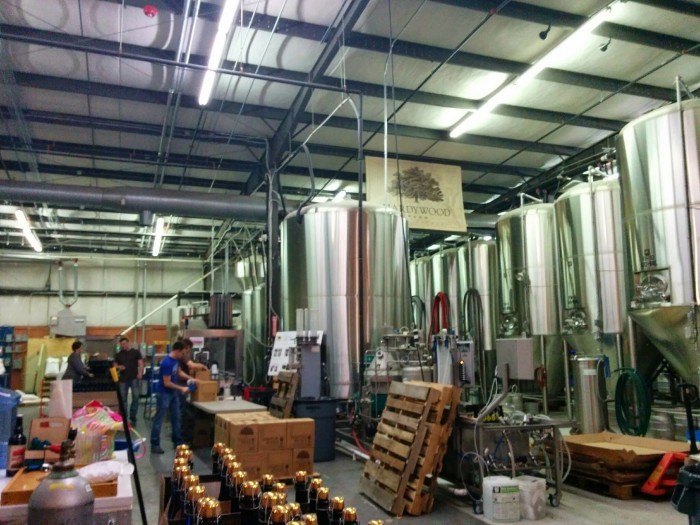 As far as the class itself goes, the instructor is positive, encouraging, funny, and great for beginners. It's not as challenging as my vinyasa practice and it won't make you sweat like a good run, but it's the only physical activity I find myself anticipating all week long.
Afterwards, everyone lines up for a glass of their favorite beer in the tasting room, which may or may not be the best part of Brewasana. I don't think Hardywood has the best beer in Richmond (try Ardent or Center of the Universe), but it's better than average and everything tastes better when you've earned it.
I don't know about you, but that adds up to the perfect workout for me.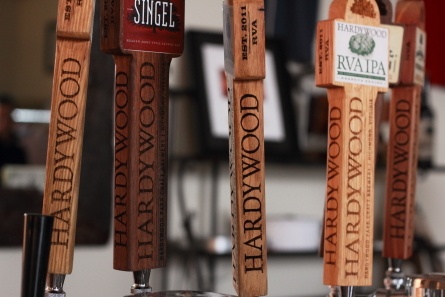 If you go…
Check the events schedule on the Hardywood website for updated times since it changes from time to time. Classes are donation-based (suggested $10-20). The room is cold, especially before you've warmed up, so wear layers and yoga socks if you have them.
Afterwards, order a beer and make a friend! Beers are $5-6 or create your own sampling flight with $3 half pours. My vote is always for the seasonal stout, but their signature Belgian Blonde ale "Singel" is a solid choice also.
* * *
Editor's Note: As of September 2016, Richmond now has even more breweries and a few new ones on the way. That's great for beer drinkers, and it's surprisingly good for yoga lovers, too.

You'll now also find "Ale-N-Asana" at Strangeways Brewing.
* * *
Exploring Richmond through new eyes was one of my 2015 travel goals — for more on my local travel experiences, see all my Virginia posts.