This post may contain affiliate links. As an Amazon Associate I earn from qualifying purchases.
* * *
This post was originally written in 2013 but has been thoroughly updated as of September 2015.
When I first moved to Richmond, I thought the best part about the city was its central location. Near to mountains, the beach, and the nation's capital, it's ironic that my answer was based on proximity to other areas rather than the city itself. That was before I discovered the restaurants in Richmond.
These days, Richmond is considered to be gaining "coolness" and popularity as a travel destination. I'd second the attraction for visitors. Richmond has strongly defined neighborhoods like San Francisco, a hipster vibe like Portland, and historical significance ranging from colonial times through the Civil War. That's great for visitors, but as a resident, it's the food scene and restaurants in Richmond that I really love.
There were a few good restaurants when I first moved in, but over time it's expanded to dozens of good eats (the numbers say the city itself has 29 restaurants per 10,000 people compared to the national average of 20). Competition is high which resulted in fabulous meals. I've eaten at my fair share of restaurants, but if you're just here to visit, start with the best restaurants in Richmond VA (based on the cuisine and neighborhood).
Best Restaurants in Richmond VA
Best Overall Restaurant: Stella's (Near West End)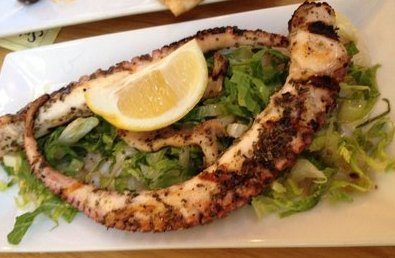 Stella's won me over at first bite. They call themselves "Rustic and Modern Greek Cuisine", but I'd actually generalize them a little to Mediterranean deliciousness. I've never had a bad meal here — lunch, dinner, or Sunday brunch — and their specials are fresh, creative, and worth every calorie. Unlike other Richmond restaurants, the atmosphere and service are great, too.
Becky's Pick: Grilled Octopus Starter ($12) and the Artichoke Moussaka ($14)
Best Burgers: Burger Bach (two locations: Carytown and Short Pump)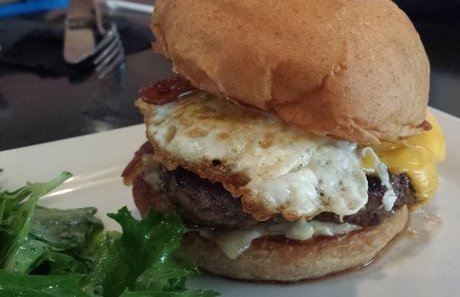 I think my favorite meal in the entire world is a good burger, and Burger Bach is downright delicious. They have a lively bar, community tables, and a neighborhood feel. I've been to both locations, but prefer the original at Carytown. Either way, dig into a burger and beer, but skip the mediocre sides (including the fries).
Becky's Pick: North Lamb Burger ($11) and Hangover Cure ($12). Yes, both. Don't judge me.
Best Breakfast: Kuba Kuba (The Fan)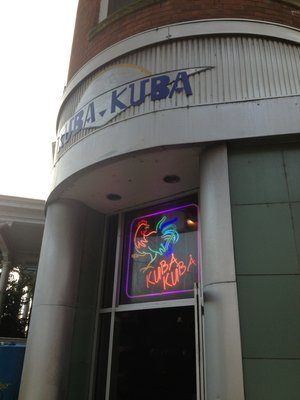 Brunch is a really popular event in Richmond, ranging from great food to drag-show themed. While that's great, if you want a solid breakfast on weekdays or before 11am on weekends, Kuba Kuba is the place to be. This is a true neighborhood joint, often with lines out the door (but not at breakfast!) and great flavor combinations. You won't be disappointed.
Becky's Pick: The Roast Pork Omelet ($8.50), which is big enough for two meals.
Best Cheap Eats: Proper Pie Co (Church Hill)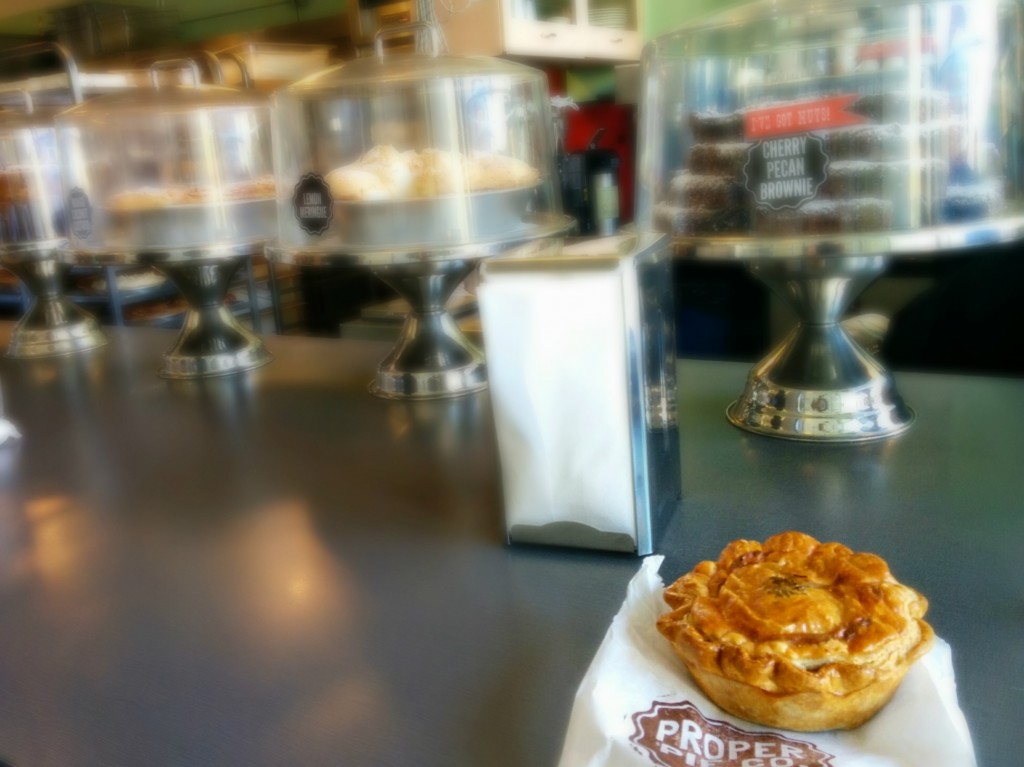 Where can you get a completely filling meal for $10? That's a cup of soup, a meat pie that I can barely finish, and a drink for a spectacularly low price. And it's good. Actually, it's amazing. Their savory meats and vegetables have never let me down, though I am personally underwhelmed by the sweet pies that they also offer in a variety of flavors.
Becky's Pick: Roast lamb and vegetable ($5) or chicken, leek, and mushroom ($5). Luckily, they rotate options so I rarely have to pick a favorite.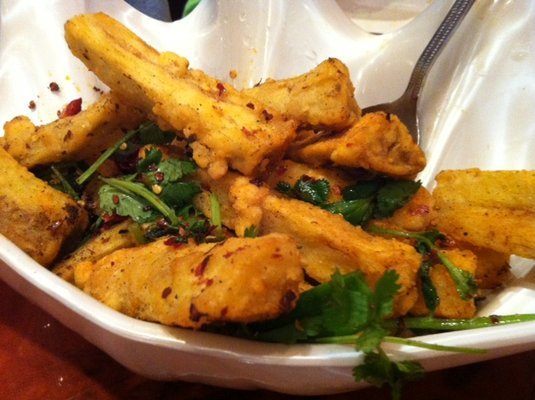 There are a lot of reasons to not go to Peter Chang: the strip-mall location in suburbia, long waits, high prices (relative to other Chinese restaurants, at least), and average-at-best service. However, when you actually try the food, you'll be glad you came. Stay away from standard "Chinese" fare, and instead order the spicy Sichuan specialities family style so you can try a few.
Becky's Pick: (To split between 2-3 people) Dry-Fried Eggplant ($10), Duck in Stone Pot($20), Jing Jiang Shredded Pork ($14)
I'm sure that someone will be offended I chose a fried chicken joint as the best Southern food in town, but come on, who doesn't love fried chicken? Skip the fancy plates elsewhere and go for finger-licking goodness without worrying about whether this place is upscale enough to qualify as a "best" restaurant.
Becky's Pick: A two-piece combo in their famous coating, with the potato wedges, flaky biscuit, and sweet tea. ($8)
Best View: Legend Brewing Co (Manchester)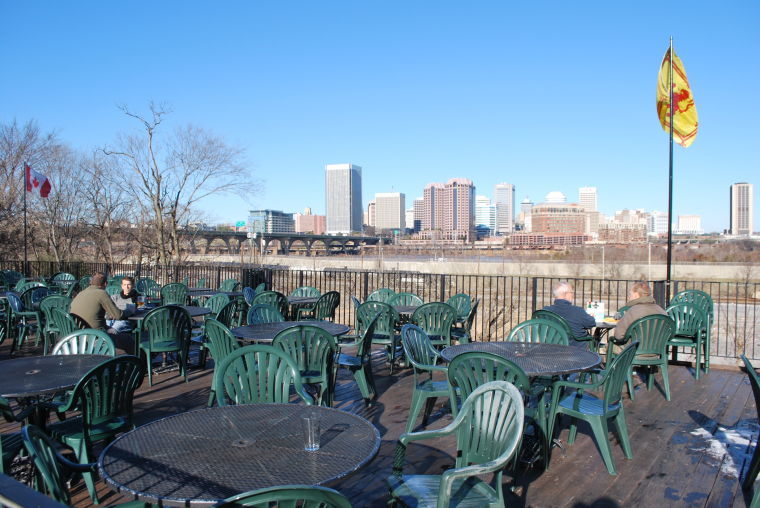 There are a few restaurants in Richmond claiming they own the best view, but I beg to differ. Legend Brewing doesn't have world-class food, but it does have an amazing view of the city skyline. Come for the beer and a snack and if you can, plan your visit to coincide with sunset and then the twinkling city across the river.
Becky's Pick: The Munich Platter ($9.95) which comes with your choice of sausage, sauerkraut, the BEST soft pretzel, and creamy havarti and mustard for dipping
Best Seafood: Rappahannock (Downtown)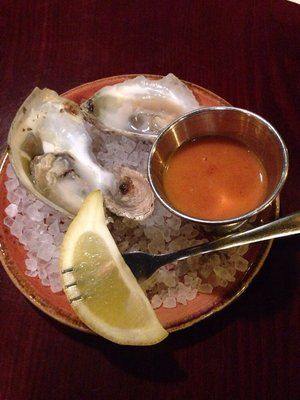 Rappahannock has a short menu, but what they do, they do well. It's a small space that tends to get pretty loud, so this is a better bet for weeknights or an early evening before it gets too crowded. Actually, happy hour is my favorite time to go: $1 super-fresh oysters shucked in front of you, prosecco on tap, and any fish entree in a sausage broth is to-die-for.
Becky's Pick: Lots and lots of oysters (normally $2/each) and stay for the cheese plate dessert ($9)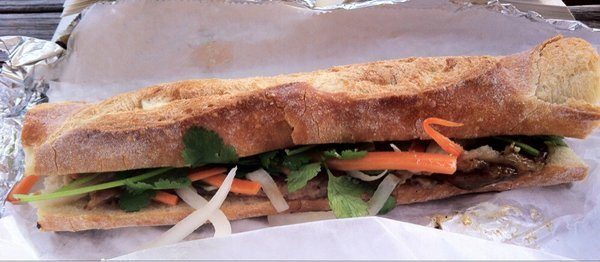 I only recently discovered The Naked Onion, yet I've eaten more than half their menu already. There's no seating, so grab take-out and picnic at Maymont Park or Belle Isle. This local joint has the friendliest owners ever, vibrant flavors, and even offers bicycle delivery through partner Quickness.
Becky's Pick: The bahn mi, made with pork tenderloin and a side salad ($9 together), though the pork belly version is the original.
Best Neighborhood Joint: Supper (Scott's Addition)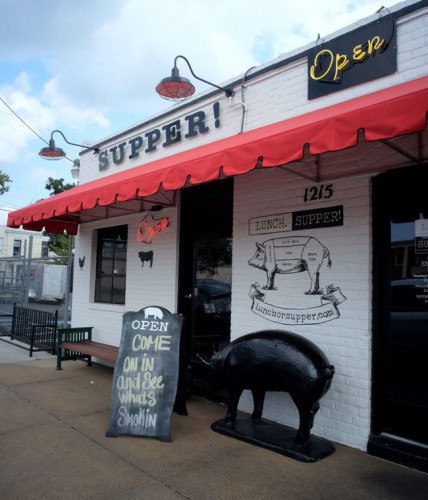 Next time you want that neighborhood atmosphere, where everybody knows everybody but the food's still good, head to Supper. It, and it's next door neighbor Lunch (which basically serves the same menu) elevate classic diner options to gourmet versions of sandwiches, meatloaf, and more. Never doubt a daily special.
Becky's Pick: The Southern Griddle Cakes ($10) and anything with a side of bacon parmesan brussel sprouts ($3)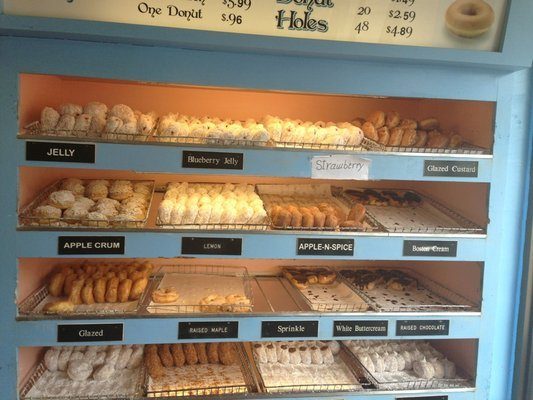 Last but not least, these sweet treats are worthy of mention. These are hands-down the best doughnuts in Richmond, despite what anyone else says, and they're open 24 hours: perfect for their location near the airport. I like to grab one when I land at midnight or depart on that 6am flight, but I hear they're opening up a second location soon for all my doughnut needs.
Becky's Pick: You can't go wrong, but the peanut ones make me feel like I'm getting a little protein with my sugar ($1).
I should probably admit to having a restaurant addiction and it's likely I've tried a few too many establishments here in town. I'm happy to debate the merits of other restaurants I haven't mentioned and I'm always open for a new suggestion. In the meantime, come to Richmond, bring your appetite, and enjoy your meal.
* * *
Read More All About Richmond!