This post may contain affiliate links. As an Amazon Associate I earn from qualifying purchases.
* * *
This post was originally written in 2013 but was updated several times over the years (most recently in June 2021).
When I first moved to Richmond, I thought the best part about the city was its central location. Near mountains, the beach, and the nation's capital, it's ironic that my answer was based on proximity to other areas rather than the city itself. That was before I discovered the restaurants in Richmond.
These days, Richmond is gaining "coolness" and popularity as a travel destination. I'd second the recommendation. Richmond has strongly defined neighborhoods like San Francisco, a hipster vibe like Portland, and historical significance ranging from colonial times through the Civil War. And, as you may expect from the title of this article, it's the food scene and restaurants in Richmond that I really love.
There were a few good restaurants when I first moved in, but over time it's expanded to dozens of good eats (the numbers say the city itself has 29 restaurants per 10,000 people compared to the national average of 20). Competition is high which resulted in fabulous meals.
I don't live in Richmond anymore, but I ate at more than my fair share while I was a resident. We recently got to go back and had a lot of trouble narrowing things down to the 10 or so meals we could realistically eat out while we were in town. Most of our choices were old favorites (and yes! they're still good!) but we threw in a few new ones, too. After all, with so many good places to eat and new ones opening every day, it would be a shame not to give some others a chance.
So, if you're coming to visit and don't already have a "must-eat" list a mile long, these are my favorite restaurants in Richmond.
Becky's Picks for the Best Restaurants in Richmond VA
Best Overall Restaurant: Stella's (Near West End)
Stella's won me over at first bite. They call themselves "Rustic and Modern Greek Cuisine", but I'd actually generalize them a little to Mediterranean deliciousness. I've never had a bad meal here — lunch, dinner, or Sunday brunch — and their specials are fresh, creative, and worth every calorie. Unlike other Richmond restaurants, the atmosphere and service are great, too.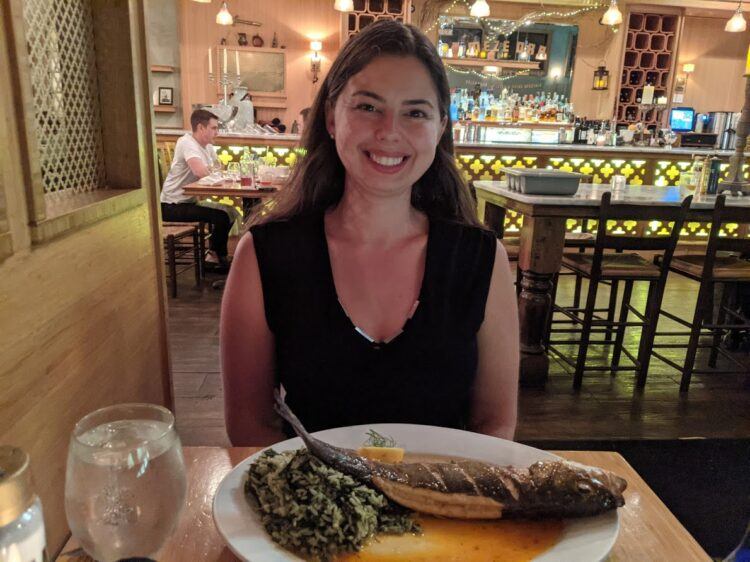 What to Order: Everything on the menu ranges from great to OMG so if something sounds good to you, go for it! We've tried nearly everything. My favorite starter is the grilled octopus and my favorite entree is the braised lamb shank. Vegetarians — and non-vegetarians — will love the artichoke moussaka.
Pro Tip: Make reservations by phone as far in advance as possible because they fill up quickly.
Best Burgers: Burger Bach (two locations: Carytown and Short Pump)
I think my favorite meal in the entire world is a good burger, and Burger Bach is downright delicious. They have a lively bar, community tables, and a neighborhood feel. I've been to both locations, but the Carytown one is likely to be more convenient for tourists. Either way, dig into a burger and beer, but skip the mediocre sides (including the fries).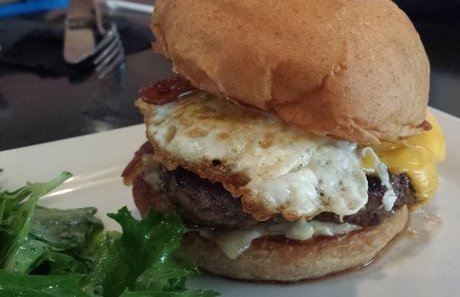 What to Order: This is another restaurant where I've tried nearly everything on the menu. I always start with a half dozen raw oysters but have too many favorite burgers to always order the same thing. However, the East Coast burger (blueberry chipotle BBQ sauce, bacon, brie cheese, caramelized onions, garlic aioli) and the North Lamb burger (lamb patty with lettuce, tomato, onion, tzatziki, and garlic aioli) are probably my two favorites.
Best Breakfast: Kuba Kuba (The Fan and West End)
Brunch is a really popular event in Richmond, ranging from great food to drag-show themed. While that's great, an early morning breakfast is harder to find, especially if you want to go beyond basic eggs and toast. Kuba Kuba is the place to be. The Fan location is a true neighborhood joint, often with lines out the door (but not at breakfast!) and great flavor combinations. You won't be disappointed.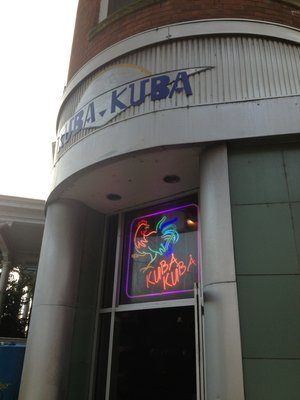 What to Order: The Roast Pork Omelet is big enough for two meals, although it's so good it'll be hard to put down your fork and save some for later. It comes with rice and beans (like a true Caribbean breakfast) and some pretty darn tasty cornbread. The Cafe con Leche gets high reviews, though I'm far too lactose-intolerant for that and usually go for the fresh-squeezed limeade instead.
Best Southern Food: The Roosevelt (Church Hill)
There's a lot of good southern food in Richmond (my husband would argue Mama J's for traditional classics, Julep's for an upscale affair), but The Roosevelt is my personal favorite. They add a little finesse to their menu items and a few more gourmet ingredients to elevate things from the dishes you know to new, creative twists. All my friends enjoy the cocktail menu, too, though I'm not a cocktail-girl myself.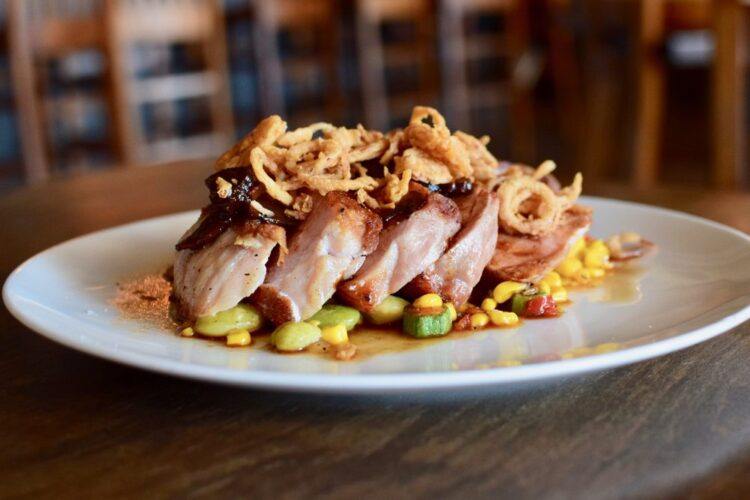 What to Order: Menus are seasonal, so it's hard to pass on specific recommendations though some of the appetizers are old stand-bys. The fried oysters are a good bet and of course, the cornbread is, too.
Best Barbecue: ZZQ Texas Craft Barbecue (Scott's Addition)
There's nothing that makes you feel like an old-timer more than saying, "I remember when they were just a pop-up…" but I'm so glad to see ZZQ open up a permanent location. Despite the name, I wouldn't necessarily describe it as Texas-style, although it is really, really good. It's also right in Scott's Addition, a neighborhood full of breweries, which makes it a great place to take a breather while your liver catches up.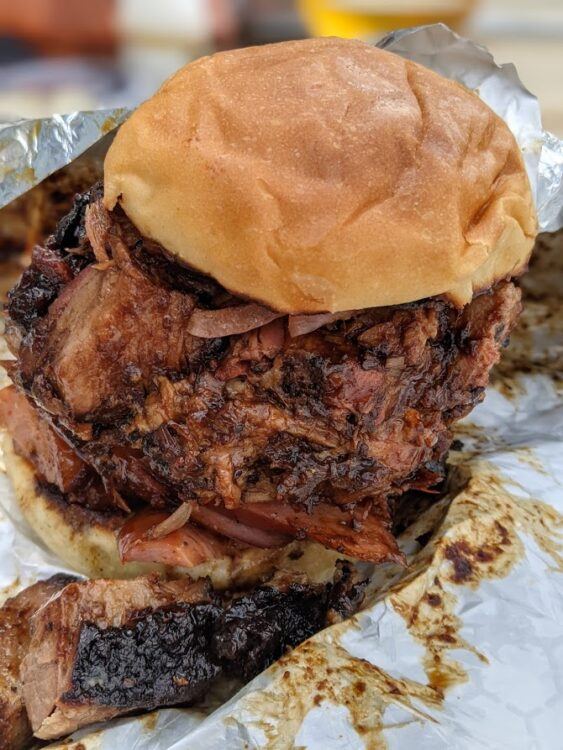 What to Order: Sandwiches here are gigantic, so skip the sides and focus on the meat. Top choices? Definitely the brisket, ribs, chicken, or turkey — the pulled pork and sausage are fine, but not noteworthy. And, if you get the poultry, try the weird pineapple "Sassy Sauce". You won't regret it.
Best Cheap Eats: Proper Pie Co (Church Hill)
Where can you get a filling meal for $6-7? The savory pies at Proper Pie Co have never let me down with their flaky crusts and intensely-flavored fillings. It's takeout only, but that's not a problem in the Church Hill neighborhood where there are lots of green parks in walking distance (Libbie Hill Park has a great view of the city).

What to Order: I'm always underwhelmed by the sweet pies, so stick to the savory ones. They rotate flavor combinations — if you see the chicken, leek, and mushroom, that's my favorite but as long as you go savory, you'll probably like anything you order. Good for vegans, too.
Best Asian: Peter Chang China Cafe (Scott's Addition and Short Pump)
There are two Peter Chang locations in Richmond, and sadly the convenient one (Scott's Addition) is inconsistent so I'd recommend driving the extra 15 minutes to Short Pump. You'll raise your eyebrow when you get there due to the suburban strip mall location, high prices, and average-at-best service. However, when you actually try the food, you'll be glad you came.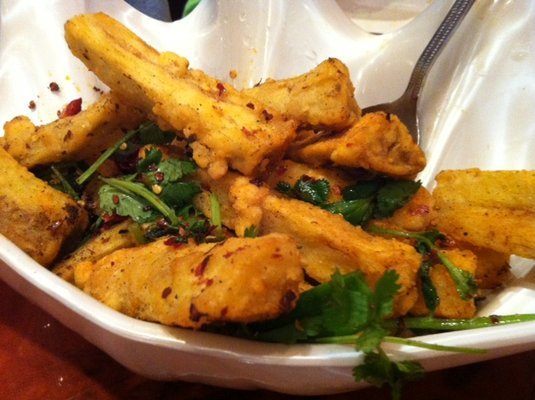 What to Order: Skip any of the Chinese-American classics and stick to the Sichuan dishes. The dry-fried eggplant is a flavor explosion you can't miss and for entrees, I like the Duck in Stone Pot.
Best View: Legend Brewing Co (Manchester)
There are a few restaurants in Richmond claiming they own the best view, but I beg to differ. Legend Brewing doesn't have world-class food, but it does have an amazing view of the city skyline. Come for the beer and a snack. If you can, plan your visit to coincide with sunset and then the twinkling city across the river.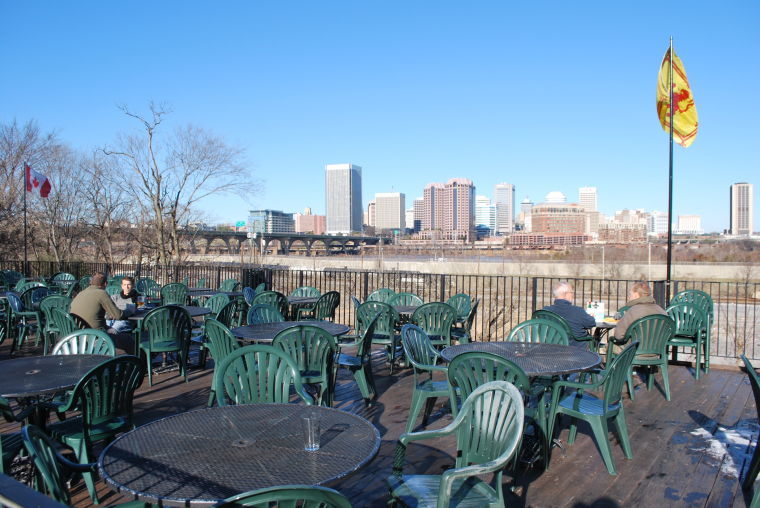 What to Order: The flagship brown ale and Richmond's best Bavarian pretzel.
Best Seafood: Rappahannock (Downtown)
Rappahanock was closed to in-house dining during my latest visit, but I'm hoping they'll survive through Covid and reopen sometime for future visitors (they still have a limited takeout menu). We liked to come for happy hour — prosecco on tap and an affordable raw bar — and then stay for an early dinner before it got loud and packed.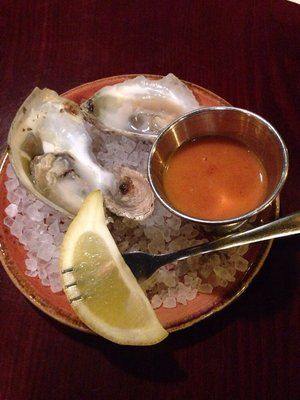 What to Order: Gorge yourself on Virginian seafood from the appetizer menu (clams, shrimp cocktail, oysters). If you must choose a traditional entree, I loved anything cooked with a sausage broth.
I should probably admit to having a restaurant addiction and it's likely I've tried a few too many establishments here in town. I'm happy to debate the merits of other restaurants I haven't mentioned and I'm always open for a new suggestion. In the meantime, come to Richmond, bring your appetite, and enjoy your meal.
More Posts About Richmond