This post may contain affiliate links. As an Amazon Associate I earn from qualifying purchases.
* * *
Some of you have read this blog long enough to remember how much I disliked Richmond when I first moved there in 2010. It took awhile for the city to blossom, but today there are a ton of things to do in Richmond VA — not to mention it has a brilliant personality and vibrant neighborhoods that make it an excellent travel destination.
After living in Richmond for eight years (then sadly moving away), I've experienced the city through the eyes of a local. I know the must-see spots for first-time travelers as well as a few secrets that only residents know about. You'll want to check out the best of downtown Richmond when you visit, but there are also a few places to head further afield.
Although I no longer live in Richmond, I returned in May 2021 for a week and still have friends and family there who've clued me into what's new and fabulous. This post has been updated with a few new experiences as well as classic favorites!
Check out the video below to get a quick overview on what to do in Richmond or skip right to my recommendations if you already know the basics.
Why You Should Visit Richmond VA
Richmond is a full-fledged city with world-class attractions, some of the best restaurants I've ever eaten at, and enough variety to ensure you're never bored. Since it's pretty much dead center on the east coast, it's easy to reach for a lot of visitors (if you're not driving, check Amtrak, Megabus, and even Chinatown buses). The Richmond airport is about 15 minutes east of downtown and despite being small, there's a fair amount of flights available.
Like many urban areas, Richmond is a city of neighborhoods and the atmosphere between each changes quickly. Downtown Richmond, however, is unique: many of these neighborhoods are just a few square blocks, meaning that we have double or triple the amount of distinct identities in a small area. If you don't like one part of town, you might just fall in love with somewhere a few minutes away.
I know this sounds cliche, but there really is something for everyone here.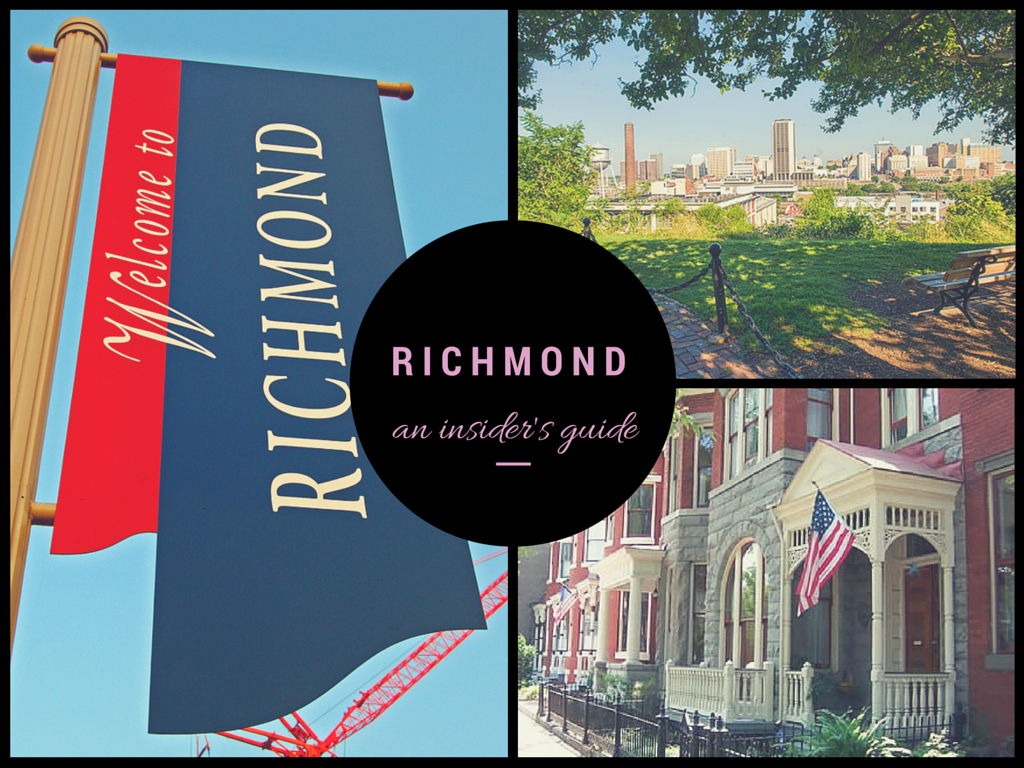 Who Should Visit Richmond?
American History Lovers: You'll find colonial sites, like St. John's Church where Patrick Henry delivered his famous "Give Me Liberty or Give me Death" speech. Antebellum mansions line parts of the city and plantations are just outside town (try touring Agecroft Hall and Gardens). Civil War history is everywhere, since Richmond was the Confederate capital and numerous battles were fought nearby. The Richmond National Battlefield Park is practically downtown!
Art Lovers: Cultural vibrancy shines in Richmond. The Virginia Museum of Fine Arts is world-class and street art is easy to find downtown. Downtown galleries and the new Institute for Contemporary Art at Virginia Commonwealth University prove the art scene is thriving. Plus, a ton of these spots are free!
Foodies: According to Saveur, Richmond is "the next great American food city". It's true: our restaurants have incredibly high standards and each one offers something unique. You'll find everything from gourmet donuts to ultra-fresh seafood to great food trucks. Pack your appetite!
Outdoor Lovers: As a resident, I sometimes get frustrated with the lack of variety in outdoor activities in Richmond, but for visitors who only have 3-4 days, that won't be relevant. Richmond has the best urban whitewater rafting in the country, mountain biking in Powhite Park, and rock climbing on old quarry walls on Belle Isle.
When is the Best Time to Visit Richmond?
Anytime September through June is a fine time to visit Richmond (July and August are brutally muggy).
In my opinion, October is the absolute best time to visit Richmond. There's crisp air and daytime temperatures that are pleasant for walking through neighborhoods.
My second favorite time of year is late March/early April. The cherry blossoms bloom (walk down Monument Avenue and other streets in the Fan neighborhood) and there are lots of other spring flowers. Pack a rain jacket though; the weather can be hit or miss but a lot of times you'll get lucky.
Winters are cool without much snow. If you're used to weather in the northeast or midwest, you'll love it.
Top Things to Do in Richmond
Start with these tourist attractions to get a feel for the city.
Spend Time on the River
The James River is an iconic part of the city and there are a million ways to experience it. Buy a tube and go tubing from Pony Pasture to Reedy Creek (that's my favorite!) or go wading and sunbathing on Belle Isle. If you want something more active, I highly recommend whitewater rafting, but kayaking, paddleboarding, and fishing are also popular options.
St. John's Church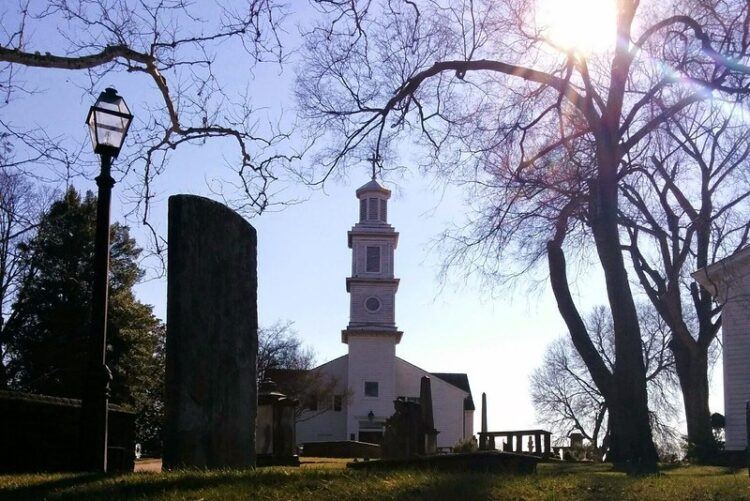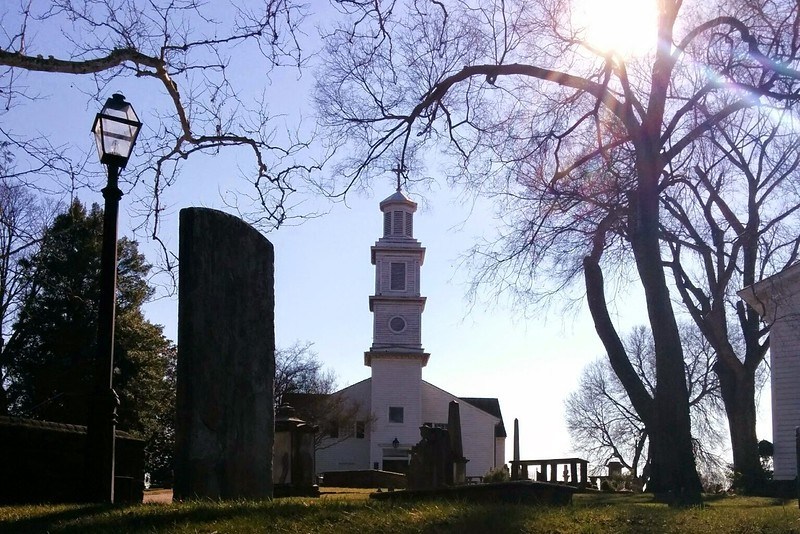 St. John's Church re-enacts Patrick Henry's famous "Give me liberty or give me death!" speech, which was originally delivered in 1775. The event makes Richmond's long history come alive and help provide context for the city. Not in Richmond at the right time? Try a Church Hill walking tour instead.
Virginia State Capitol
Just about everyone walks by the capital building, but it's worth making the effort to tour the inside, too (departing every hour). Thomas Jefferson was one of the designers.
Lewis Ginter Botanical Garden
Richmond actually has a garden trail because there are so many beautiful places to check out, but Lewis Ginter is the largest in town and one of the best public gardens nationwide. In addition to gardens, greenhouses, and butterflies, there's also a popular kids play area so everyone in the family will have a good time.
A Mini-Guide to Downtown Richmond Neighborhoods
You might hear some references to these parts of town, all of which are within city districts. From the farthest east (Church Hill) to the farthest west (Carytown) is about five miles, so you can cover it by bike or Uber if you don't have a car.
Church Hill is my favorite part of Richmond. It's super photogenic, with gorgeous brick rowhouses, picturesque historical buildings, and parks that overlook the downtown skyline (head to Libby Hill). This is the best place in town to book a walking tour, bike tour, segway tour, food tour, or pretty much any other activity. If you don't love it, I'll be shocked.
Shockoe Bottom: With cobblestone streets and easy access to the Canal Walk, this is a great place for a stroll — especially if you're in-between visits to the capitol, courthouse, museums, historical sites, or farmers market anyway.
The Fan District: I spent roughly half my residency living in "the fan" (hint: there's a polar bear in front of my first apartment now, see if you can find it!). For visitors, Monument Avenue is an obvious draw, but the houses on Grove Avenue are also lovely to walk by and there are tons of bars and restaurants.
Carytown: I'll be honest…I don't like Carytown. It's crowded and overpriced and parking is a pain. But if you like to shop, you'll want to check out the specialty boutiques.
Scott's Addition: If you're into old warehouses that have been re-purposed, this is the neighborhood for you. You can walk to tons of breweries and restaurants here and there are a few cool shops, too.
Totally FREE Things to Do in Richmond VA
Walk Down Monument Avenue
Yes, Richmond has a street on that's on the National Register of Historic Places. It's lined with beautiful trees, century-old mansions, and was named for the original stone monuments of Confederate figures, most of which were removed as part of the Black Lives Matter movement.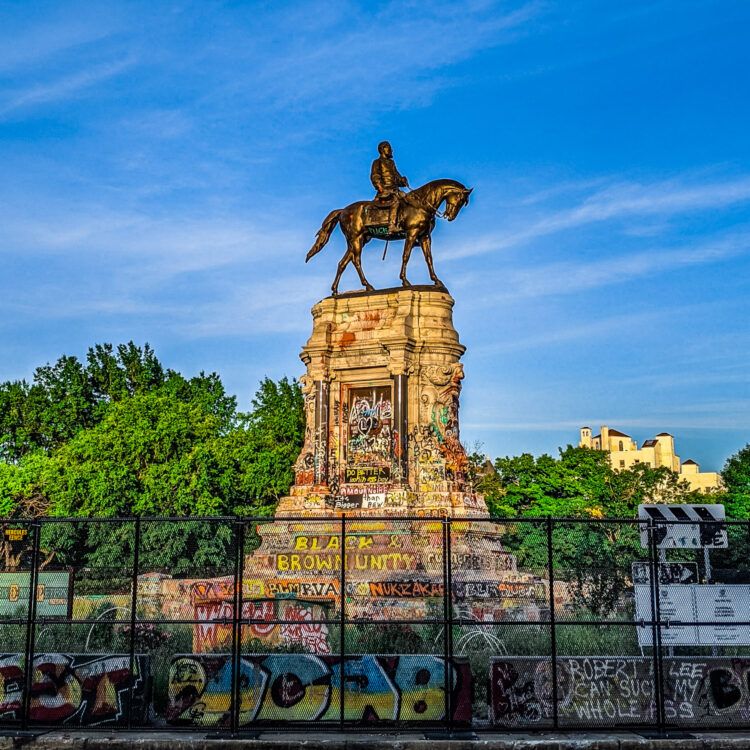 Virginia Museum of Fine Arts
I don't even like art, but I still enjoy this museum, especially the Faberge egg collection. My favorite time to go is Thursday evenings from 6-9pm; there's free jazz music which adds to the ambiance (grab a glass of wine at the cafe and enjoy!). Side note…the gift shop has AWESOME gifts.
There are several other great Richmond museums (though they're not free). Personally, I like the Edgar Allen Poe Museum and the "Science After Dark" events at the Science Museum of Virginia.
Have a Picnic in Byrd Park
After you've walked the grounds of Maymont Estate, spread out for a feast in this peaceful park. Byrd Park has the right amount of activity to have interesting people-watching without feeling like it's crowded. If you have a few bucks to spend, rent a paddleboat on Swan Lake.
Unique Things to Do in Richmond
Watch Sturgeon Breach
If you've never seen a sturgeon up close and personal, you're missing out. These HUGE prehistoric fish swim up the James River every September(ish) to spawn and you can see them by foot on the riverbanks, by canoe, or on a boat tour. 100% worth doing.
Watch a battle reenactment
I was never a fan of battlefields growing up, but witnessing a re-enactment was a really cool way to understand history. There are numerous events (usually on weekends), both for the Revolutionary and Civil War. Read more about my experience.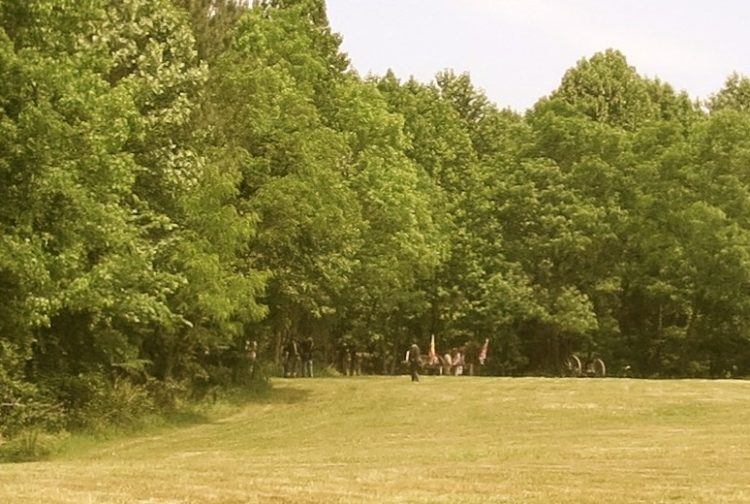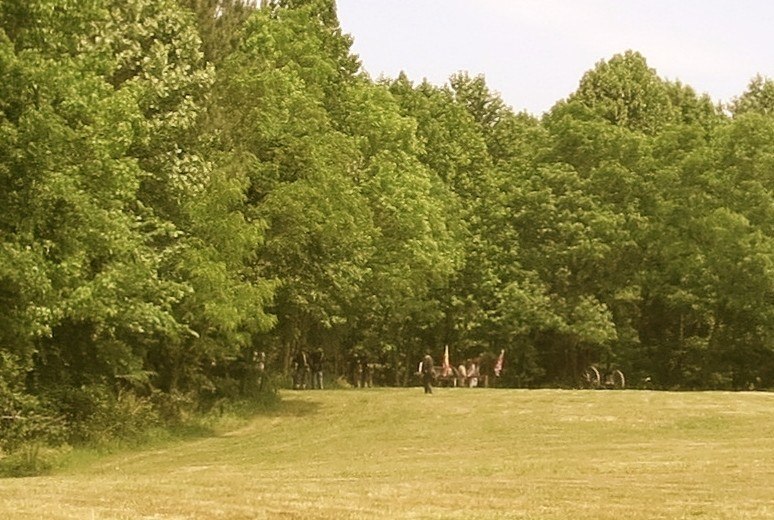 NASCAR Racing Experience
Richmond hosts NASCAR races two weekends a year (it's a short track so you can always see the action, which is better for watching in my opinion). For a sightDOING twist, you can ride shotgun with a professional driver on non-race days to see what it's like OR pay up to be the driver!
Chimborazo Medical Museum
The former Chimborazo Hospital houses an awesome exhibit on Civil War medicine (and a bit on Richmond during the Civil War in general). It's a topic you don't hear about often and it's a fascinating way to spend an hour or so.
Bike the Virginia Capital Trail
Yes, a lot of cities have paved bike trails but the Virginia Capital Trail is one of the country's best. It heads about 50 miles from Richmond to Williamsburg with great views of the James River, wineries, and old plantations. If you're ambitious, pick up an e-bike (to make it easier), take the train to Williamsburg, and bike the entire route back with a stop or two along the way. It's my favorite Richmond day trip!
Things to do in Richmond at Night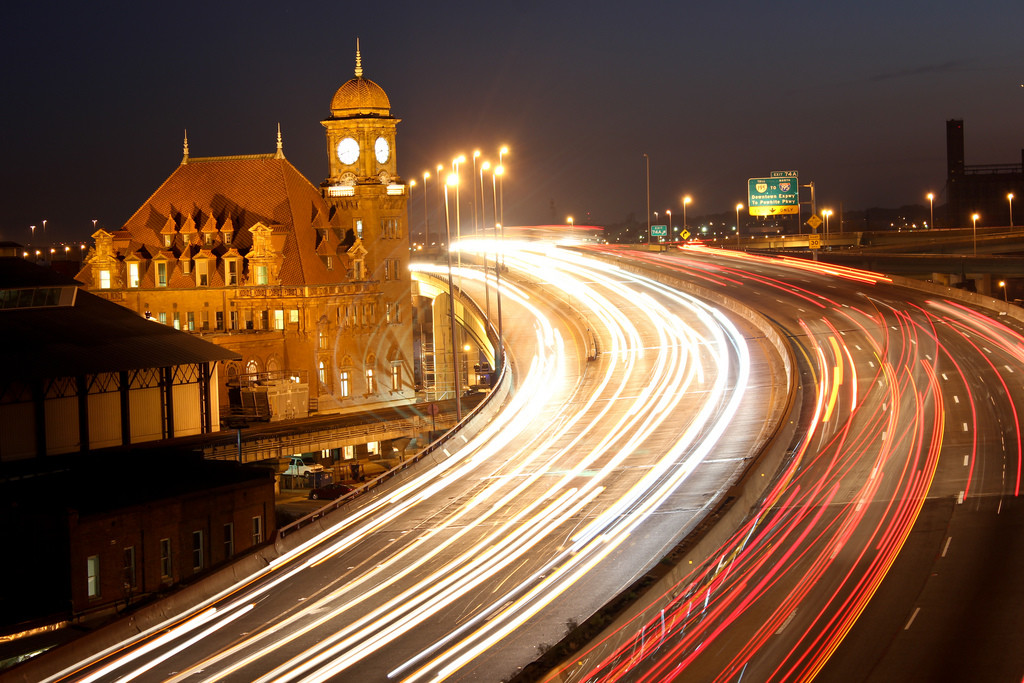 I'm not a late night girl, but if you're looking for something to do at night in Richmond (other than traditional bars and clubs), here are a few ideas:
The Circuit Arcade Bar
The self-serve taps are unnecessarily complicated here, but the selection of arcade games is great. You'll find classics like Pac-Man and pinball as well as more modern favorites.
Tang & Biscuit
Want to play shuffleboard indoors at 11pm? No problem. As far as I know, Tang & Biscuit is a one-of-a-kind indoor shuffleboard center.
Hotel Greene
Another unique thing to do in Richmond (open til midnight) is mini-golf at the Hotel Greene. This is indoors and very classy — guaranteed to be unlike anything you've ever seen.
Byrd Theatre
This vintage theater in Carytown is priced vintage, too. You can get a ticket, popcorn, and soda for less than $10. Go Saturday nights to hear the Wurlitzer organ before showtime.
Where Should You Eat in Richmond?
I've got a whole list of my favorite restaurants in Richmond but if you're truly looking for la creme de la creme, these are the stand-outs.
Stella's
I have never had a bad meal at Stella's. Let me repeat: I have never had a bad meal at Stella's. Everything from the service to the cocktails to the food is always 100% spot on and prices are fair for the quality. If you like Mediterranean flavors, this is the place to be. If there's one downside, it's that you always need a reservation (try OpenTable).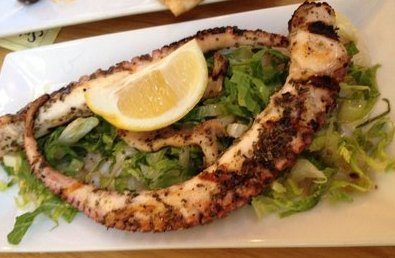 Burger Bach
I am addicted to burgers, and Richmond has so many great ones that it's hard to name the "best". My vote probably goes to Burger Bach — the burgers themselves are out of this world, but the fries kinda suck. Get a side of greens instead; if you're still hungry, get dessert across the street at Tipsy Cupcake (yes, they're booze-infused).
The Roosevelt
It's not cheap, but for refined southern cuisine, this is the place you want. The Roosevelt never fails to impress me. Their menu changes seasonally, so it's hard to recommend a specific dish, but in general I'd head right for the pork or seafood. Brunch is awesome, too.
Richmond Food Tours
If you want to sample a little of everything, you'll find half a dozen food tours to guide you through some of the city's eateries with smaller portions at each stop. If you only do one, I'd choose the "Arts District" of Jackson Ward because it has both good food and some fun neighborhood stories.
Where to Drink in Richmond
Ardent Brewery
Richmond has a ridiculous amount of craft breweries, and I'm okay with that! Out of them, Ardent is my favorite for a combination of great tasting craft beers, an awesome outdoor deck, and generous sampler flights.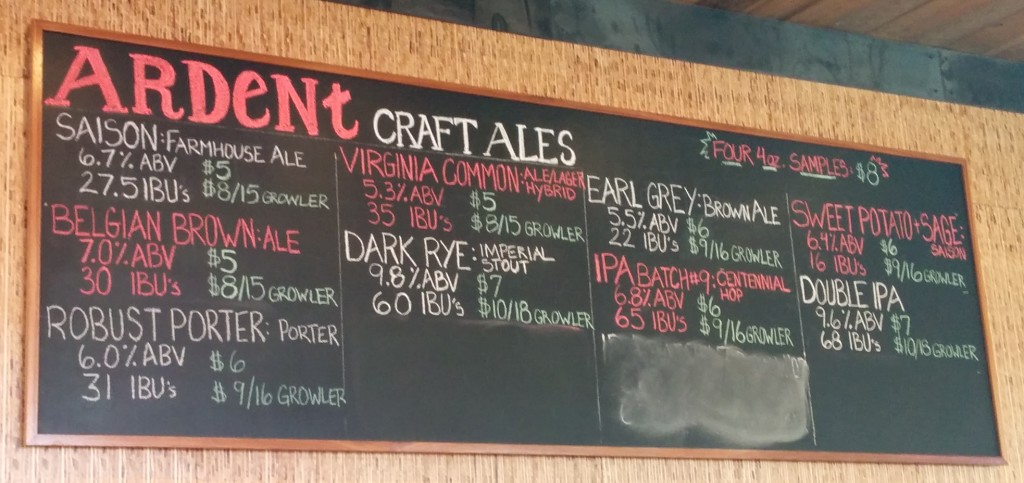 There are dozens of other Richmond breweries — try Hardywood Park Craft Brewery to check out a different part of town.
Postbellum
Richmond only has one rooftop bar, but luckily it's a good one. Postbellum's views are only okay, but the outdoor lights and atmosphere make up for that. The crowd is a mix of all ages, which I love since other bars in this area lean heavily toward college students. Worth a visit if the weather's nice!
Alchemy
Not all drinks must be alcoholic, and the best cup of coffee can be found at Alchemy. Don't expect Frappucinos here: these are legit brews from serious connoisseurs. Ask them the difference between a pour-over and a yama tower and be prepared to be amazed.
How Long Should You Spend in Richmond?
It's possible to visit Richmond on a day trip from Washington DC or as a stop on an otherwise longer roadtrip. However, unless you're on the tightest of schedules, I think 3 days is perfect for the downtown metro. Make it 4 if you want to plan a day trip or two!
>>>>> Related Post: The Ultimate Weekend Itinerary for Richmond VA
Where to Stay in Richmond
The Jefferson
As far as I'm concerned, The Jefferson is *the* hotel to stay at in Richmond. Alligators no longer live in the Palm Court's marble pools, but the property is still opulent in every way. Climb the majestic grand staircase into the lobby and check out the stained glass windows. If you can't afford it, then stop in for happy hour.
Inn at Patrick Henry's
Church Hill is my favorite part of the city, and this small B&B is perfectly located for some delicious restaurants and bakeries + a quaint neighborhood setting. It's run like a traditional B&B, but you can book via Airbnb and get $20 off your first stay.
The Berkeley Hotel
Shockoe Bottom area is a great part of the city to stay in if you want to just hit city highlights without a car. There are a few chain hotels downtown too, but the Berkeley Hotel is my perfect pick.
* * *
Want to read more about Richmond? I've got you covered.
Richmond is a terrific place to visit and it's easy-to-reach location means you really shouldn't wait to plan a visit. Come soon, while city energy is still booming, and then come back again later (I know you'll want to).
Keep reading any of the articles below for more ideas on things to do in Richmond VA!