This post may contain affiliate links. As an Amazon Associate I earn from qualifying purchases.
* * *
Planning summer travel this year was like shoving a square peg in a round hole. Last year, it felt like I didn't have any options. This year, it felt like there were a hundred options, with each one needing some serious examination to determine if it was safe, responsible, open, affordable, and interesting.
What a glorious problem to have.
I've spent the last month or so weeding through options and — yes! — now I have something booked. But instead of simply telling you where I'm headed (if you follow me on Twitter, you may already know), I thought I'd walk through some of the thoughts and considerations that led to this final decision. Presumably, I'm not the only one planning summer travel right now.
It Started with Brazil
Months ago, I booked an incredible airfare deal: New York to Sao Paulo for $470 round-trip, including taxes…in business class. You know I'm a sucker for extremely cheap flights, so I gambled and booked tickets for my husband and I. Best case scenario, we'd go to Brazil. Worst case scenario, we'd cancel and end up with an airfare voucher.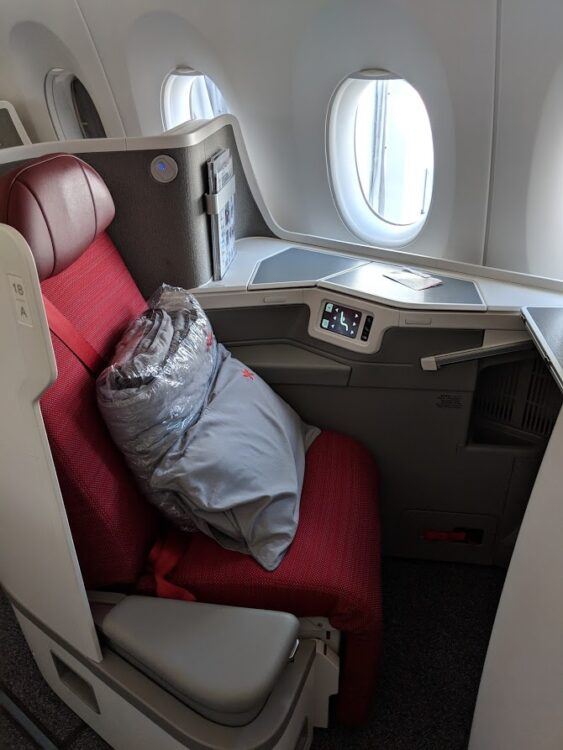 I booked the trip on the latest dates the fare sale included, for a trip in late May, crossing my fingers that we'd be able to travel by then. I figured that a city break to Rio de Janiero or elsewhere was a long shot even if we were vaccinated, but late May is a pretty good time of year to visit the Pantanal and a few national parks in Mato Grosso. Safari lodges, jeep rides, and hiking didn't seem so far-fetched.
Although Brazil is open to visitors, and we'd be able to take the the outdoor-focused trip as planned, we ultimately cancelled the trip. Ethically, I wasn't comfortable with heading to a country that's absolutely bombarded and overwhelmed with covid and won't have a sizable portion of the population vaccinated anytime soon.
Brazil will still be there in the future.
Trip Proposal #2: Greece
The next destination we started seriously considering was Greece. They were one of the first mainstream destinations in Europe to announce they'd be opening up to vaccinated travelers and it was a place that my husband and I have wanted to go for awhile. It also sounded like tourism professionals would be some of the first citizens to be vaccinated which eased some of my concerns about the well-being of locals we encountered.
Plus, if I'm being honest, heading to some super-popular destinations in Greece while only a fraction of the crowds were there sounded too good to be true.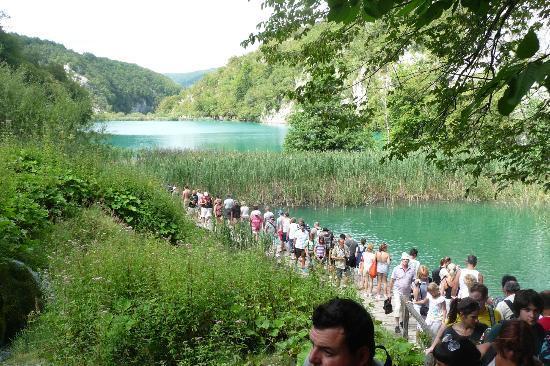 I spent hours and hours and hours planning (and even booking!) a Cyclades island-hopping opportunity. We intended to stay on Paros and day trip to Antiparos, Naxos, Mykonos and Delos. We'd spend a few nights on Santorini. I was pulling my hair out trying to figure out how to add in Milos even though we didn't have enough time.
And then…I started being honest with myself. No crowds is great, but it also sounded like we'd have to compromise on a lot of things. Would there still be enough Greek culture if cafes and restaurants were limited on seating and music? Would we be lazy and stay at the hotel pool instead of walking through town since masks were required everywhere outdoors? Would there be enough opportunity for spontanaeity?
We cancelled because it didn't seem worth it to us for the early summer dates we were considering. If you're thinking of going, please check out these amazing articles by Charlie at Running with Miles. He's an American living in Greece and has lots of on-the-ground info.
Back to the Drawing Board. This Time, Georgia (the country)
It's always a (ahem) challenge convincing my husband to go to countries he knows nothing about. And Georgia, which sits on the border of Abkhazia, South Ossetia, and Chechnya, meant I had an uphill battle.
But, after showing him photographs of insanely beautiful mountains, I got him onboard.
Being home to saperavi wine, one of my favorite varietals, didn't hurt either.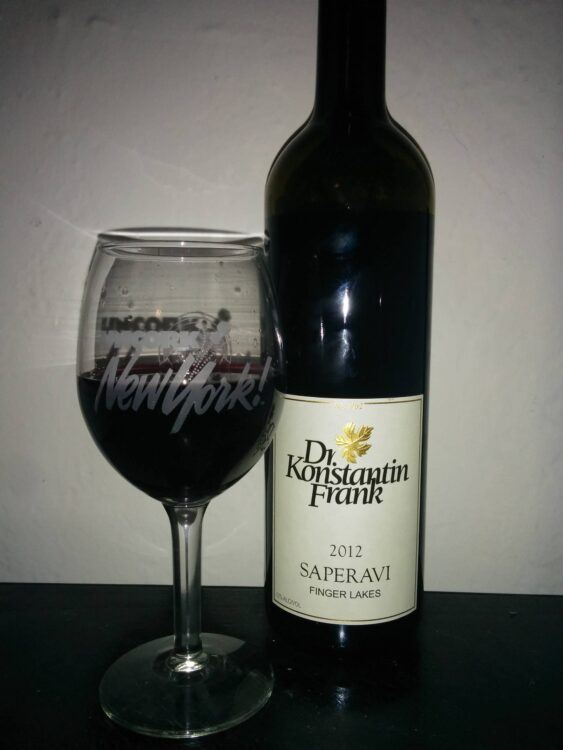 This time, the circumstances on the ground seemed favorable. Curfews, community regulations, and case counts all seemed manageable. Online chatter seemed to imply that locals — known for being welcoming and hospitable — were happy to have tourists returning.
It was a perfect scenario until I was ready to lock in airfare and realized that award flights in our timeframe were a nightmare. We'd have to spend about 28 hours each way in transit, thanks to a four-segment flight with three long layovers. Once we got there, I also had plans of 29 (!) hours of driving over the course of 10 days since internal flights were far more limited than normal years. It sounded exhausting.
I Hadn't Given Up Yet. Next Thought, USA.
At this point, it's amazing I hadn't given up yet. (Clearly I have an addiction). Even though I wasn't ready to call it quits, I was starting to acknowledge that it might be too early for international travel. Late summer looked like a safe bet but based on work constraints and personal plans, we knew that timeline didn't work for us. So, I started looking domestically again.
This became a game of writing states down on a list and immediately crossing them off. Alaska — a state I love — basically doesn't have any available rental cars left. Montana hotels were too expensive. Southern Utah looked too crowded. California has had so many closures over the past year that I don't trust being able to go and enjoy myself. The hikes I wanted to do in Washington might still be covered in snow.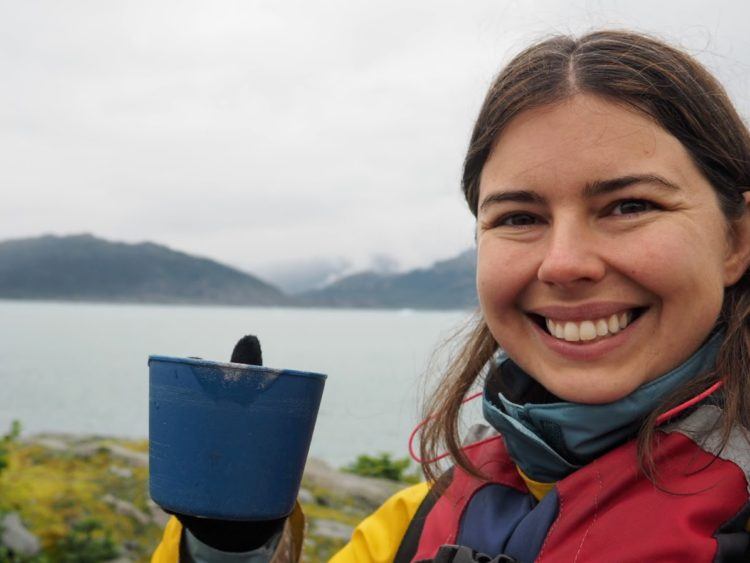 Every thought we had for staying in the USA was disregarded before it stood a chance.
And Then There Were the Balkans
The Balkan countries were an obvious choice: many of them have been open to travelers all along. And, you may recall, Slovenia is one of my all-time favorite destinations. While that particular country is still closed, the rest of the Balkans offer some similarities…beautiful towns and cities, fabulous nature, friendly locals plus lower prices compared to western Europe.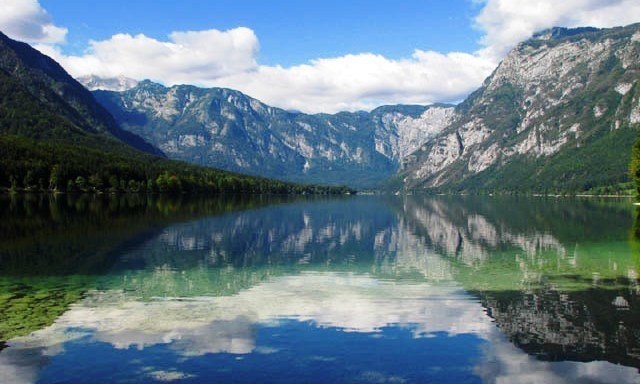 I had so much fun reading and learning more about the Balkans while doing research. I have Google Docs filled with amazing things to see and do for each country — turns out Albania has amazing beaches and impressive mountains just a few hours apart from each other. Prizren, Kosovo is the city of my dreams. Bosnia and Herzegovina could keep me happy for ten days of roadtripping. I could keep going with the other countries, too.
Narrowing things down wasn't easy but we ultimately settled on one and committed to a summer trip! At the end of June, we're heading to Montenegro for eight days of exploration. At first, that seemed like a lot of time for a country the size of Connecticut but now that I've started booking hotels and sightDOING, I'm realizing we still won't have time for everything.

Unlike every other destination I looked at, Montenegro feels like a natural fit. It's been easy to pull together, offers a great blend of activities for massive variety, and the locals seem really happy to host visitors. Like most of Europe, there are a few rules and restrictions we'll need to (happily) oblige by to keep locals safe, but they feel reasonable. We're also tagging on a day to Dubrovnik at the end since it seems to be such a crowd pleaser!
It Feels Good to Be Traveling Again
I've traveled throughout the pandemic, but this trip is the first that feels more or less "normal". Some aspects of social distancing will still ring true out of coincidence — Montenegro lends itself well to outdoor activities, traveling via rental car instead of public transit, and apartment rentals. We'll be dining outdoors when we can because I love the sunshine and people-watching. These things should help keep others safe without feeling like we're compromising on our experience. It really is a win-win situation.
I still expect to encounter some challenges this summer but we'll take those in stride and I'll report back to help you plan your own experience. Perhaps this means we've rounded the corner and things will continue to move forward. At the very least, I'm incredibly grateful to have this opportunity to travel again.
Are you traveling this summer? When, where, how? I'd love to know!