This post may contain affiliate links. As an Amazon Associate I earn from qualifying purchases.
* * *
You've heard me share my love for Virginia's Eastern Shore, but unless you're from the area that might be a mystery. What exactly does "Eastern Shore" even mean?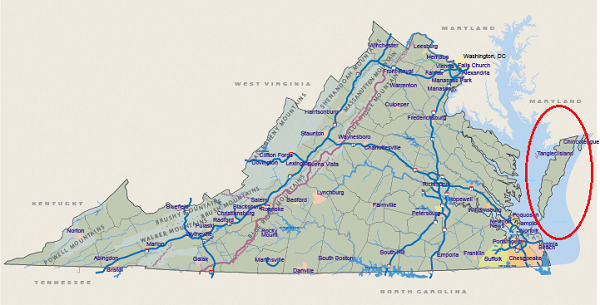 The Eastern Shore peninsula juts out between Chesapeake Bay and the Atlantic Ocean, carefully nestled from it's Maryland border and connected to the Norfolk/Virginia Beach area via the Chesapeake Bay Bridge Tunnel.
But for an area with a relatively low population — and totally off the tourist radar, except for anyone in spitting distance — there's a lot packed into this peninsula. Picking the right base will contribute to your overall experience. Each town has a different vibe and you can visit them all, but where should you stay on the Eastern Shore?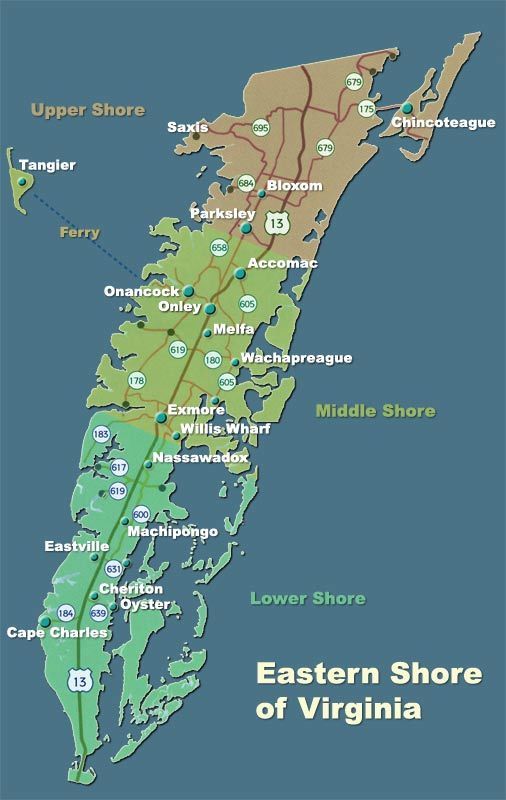 Where to Stay on the Eastern Shore for Foodies: Cape Charles
The reality of any area with small towns is that food can be hit-or-miss. Not in Cape Charles. This small town that I love has great restaurants, ranging from local seafood (oh, those oysters!) to amazingly fresh salads and sides made from local produce.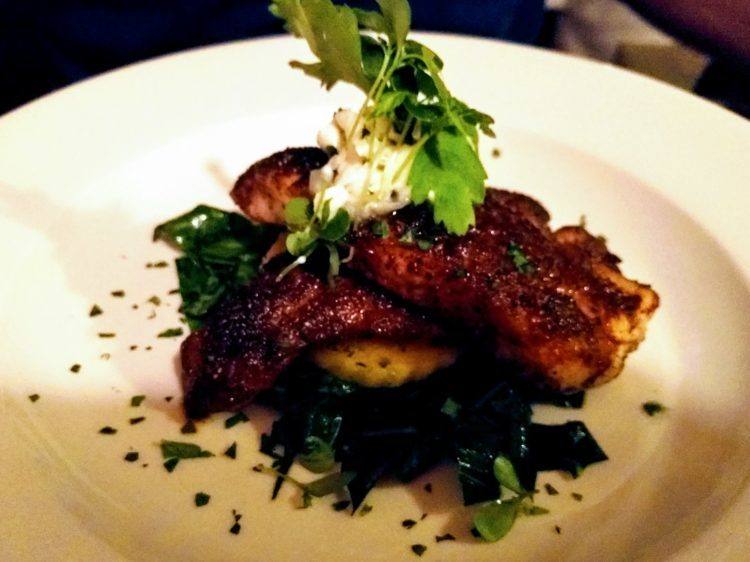 Try breakfasts at Cape Charles Coffee House or sweet potato pancakes at Rayfield's Pharmacy. Vote on your favorite type of oyster at The Oyster Farm or plan on three delicious courses at Hook-U-Up Gourmet. Or keep things simple with sunset views at The Shanty, juicy burgers at Kelly's Gingernut Pub, or innovative flavors at DeadRise Pies.
Beyond the food, I love that Cape Charles had a warm, shallow bay for swimming, tons of local events, and locals that go out of their way to welcome you. Try hands-on woodcrafting at the Windsor House, hiking to Savage Neck or Kiptopeke State Park, or even touring an oyster farm. The Hotel Cape Charles is a boutique property walking distance to everywhere — which is precisely what you want in this small town.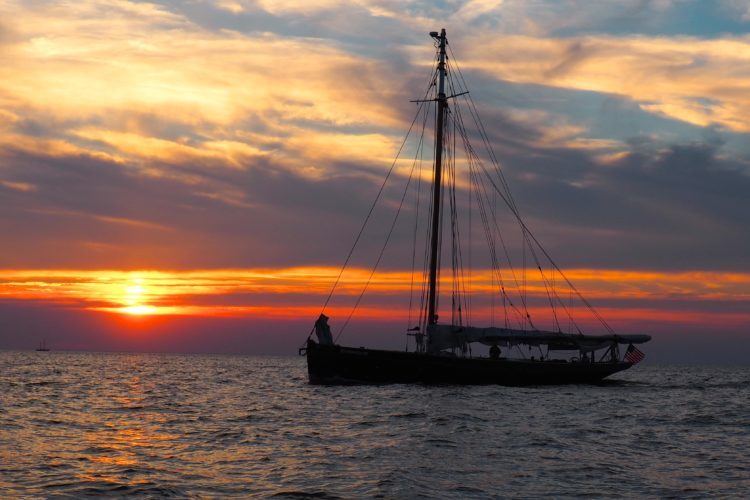 By the way, whether you stay in Cape Charles or not, stop in for a cone at Brown Dog Ice Cream. They've won national awards…and the sightDOING seal of approval.
Where to Stay on the Eastern Shore for a Retreat: Machipongo
Small towns, nature, and a beautiful setting lends itself well to a retreat and a chance to disconnect. If you need to put down your cell phone, stop answering work emails, and clear your head a little bit, I have the perfect place for you.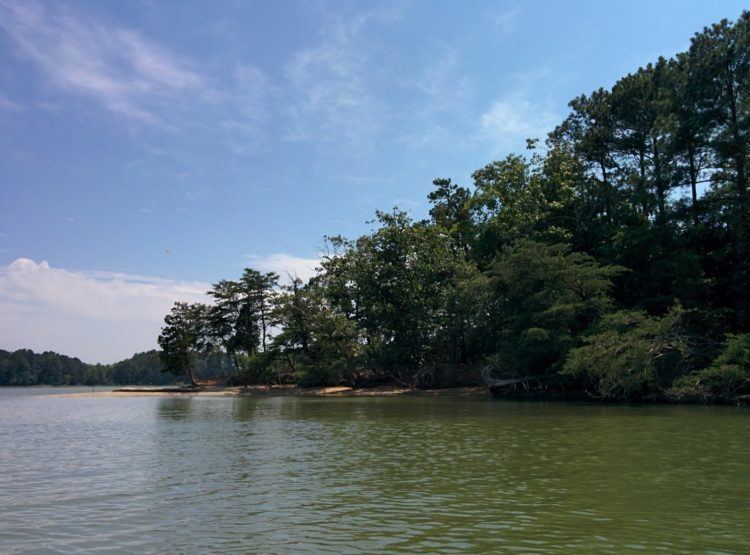 Machipongo, VA isn't on anyone's radar. There's nothing there, except an awesome winery you can kayak to (or drive, I suppose). There are farms, woods, and a few scattered houses that are mostly out of cell phone range.
Plus the Green Valley Bed & Breakfast.
There's no Wi-Fi, but there are walking trails, a dog that will love you, and an owner that will point you toward some (but not all) of the Eastern Shore's secrets. This is the type of place where you stay a week, make a few day trips, but also spend some time by the firepit reading a book or chatting with other guests over coffee in the morning.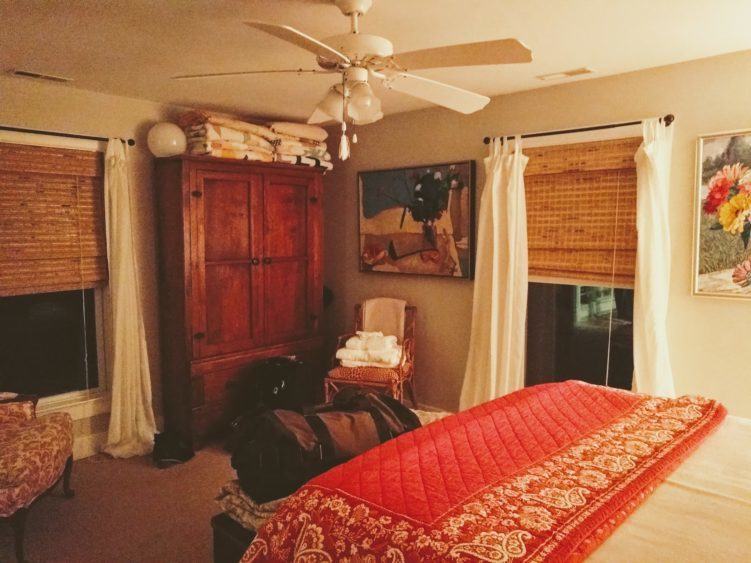 If you want privacy on your retreat, this isn't for you. But if you want just enough human connection as you share stories about your day with other guests and/or the hostess plus a central location between the lower and middle shore, this is a great pick.
Where to Stay on the Eastern Shore for a Romantic Getaway: Onancock
I liked Onancock, but I was the wrong demographic for my visit. I was traveling solo, in a town where all you want to do is stroll the streets hand-in-hand with your partner. You want to watch the sunset at Mallard's at the Wharf, share a bottle of wine in your room, and hop from art gallery to boutique shop to decorate a home together.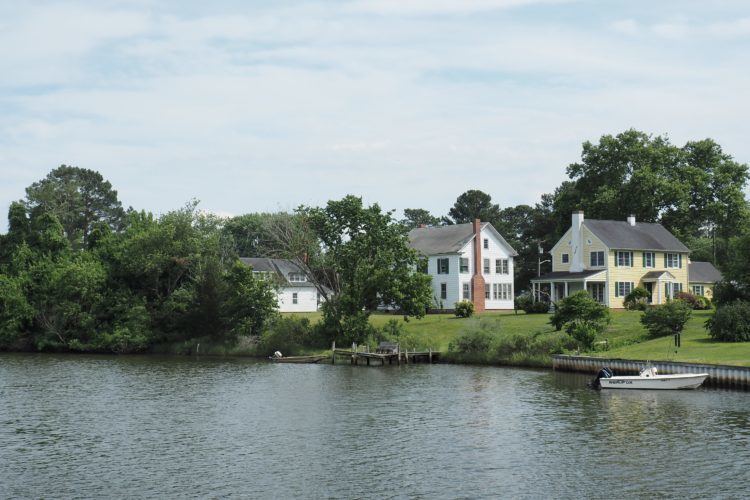 My goodness, it's lovely, but the difference between my solo overnight in April and a romantic afternoon with my husband in November was like night and day.
So here's how to spend your romantic weekend: stop in the Saturday morning farmer's market (you'll want to buy everything) and pick up a few things for a picnic. Try soapmaking or painting at Red Queen Gallery. Chat with Danny Doughty and save your money for a fabulous piece of folk art. Alas, being a freelancer doesn't afford me that luxury yet.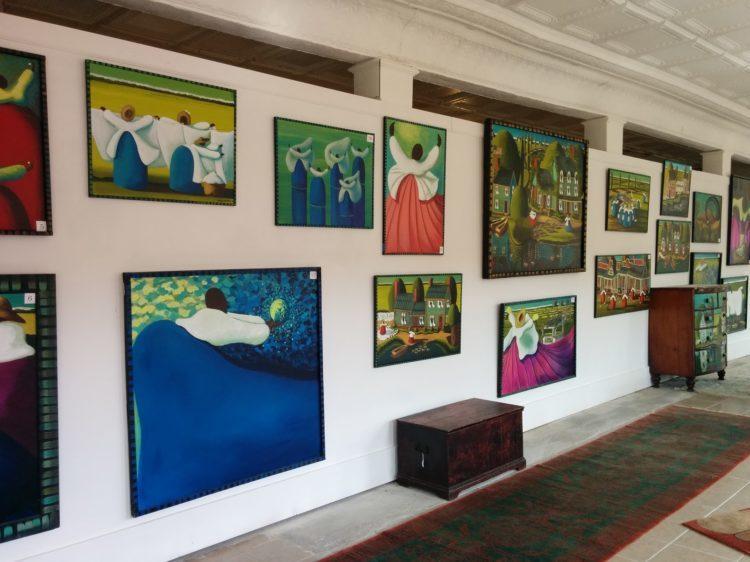 Then, snuggle up at The Inn at Onancock. My stay was wonderful and this traditional bed and breakfast is far more formal than the Green Valley Farm farther south. Expect decadent breakfasts and lovely outdoor sitting areas.
The romance will come without trying, as soon as you see a canopy bed, gas fireplace, spa-style bathroom, and signature spa robes. And the best part is…you can enjoy the Eastern Shore from this central location and then take it easy in-between all your fun.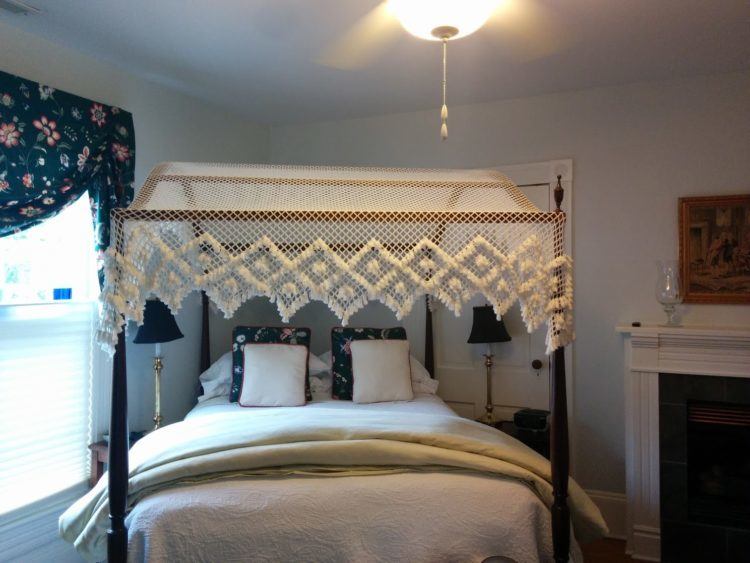 The inn changed ownership since I stayed there, but based on the email newsletters I've gotten, the new owners seem just as warm and welcoming as the last ones (and the location and amenities still can't be beat). If you go, please tell me if the breakfasts are still decadent!
Where to Go on the Eastern Shore for the Outdoors: Wachapreague
You know how I said picking the right base for your trip will impact your experience? Well, Wachapreague wasn't my favorite spot (nor did I spend the night), but I can see the appeal for other travelers so I'm including it here.
Wachapreague, on the ocean side of the peninsula, is built for fishermen. The area is paradise for in-shore flounder, plus off-shore yellowfin, bluefin, marlin, and more. You could spend every single day on the water and have an adventure every time.
I stuck to a day trip, on an ecotour to the Barrier Islands with Daytrippers. We went shelling, birding, and enjoying the scenery — something that everyone on the Eastern Shore loves to do.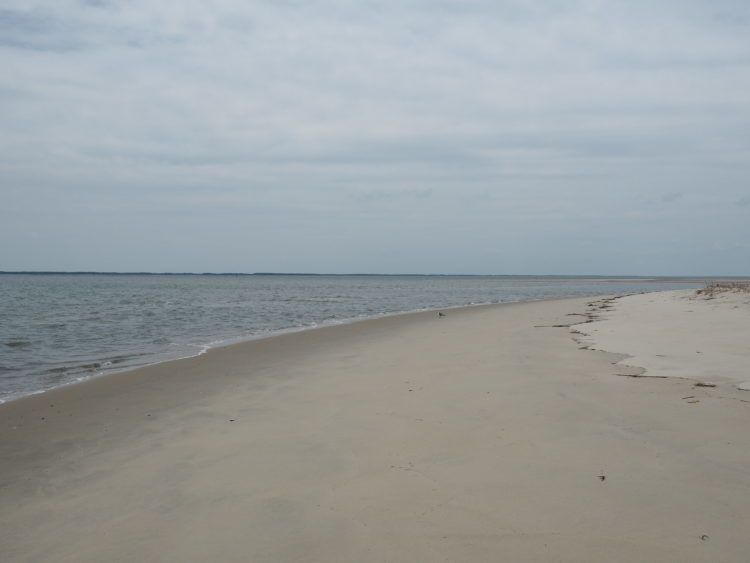 When you're out on the water, it seems as if you're in the middle of nowhere. You'll pass another boat every once in awhile, but you'll think you have the whole ocean to yourself. That's a pretty cool feeling, and a good reason to spend a day on the water, but I'm not sure I'd like to stay overnight.
If you do stay, my vote would be looking for rental units (condos, houses, or otherwise). After all, you'll want a kitchen to prepare your daily catch.
Where to Go on the Eastern Shore for Summer Vacation: Chincoteague
Take one look at this sunset and you'll want to go to Chincoteague.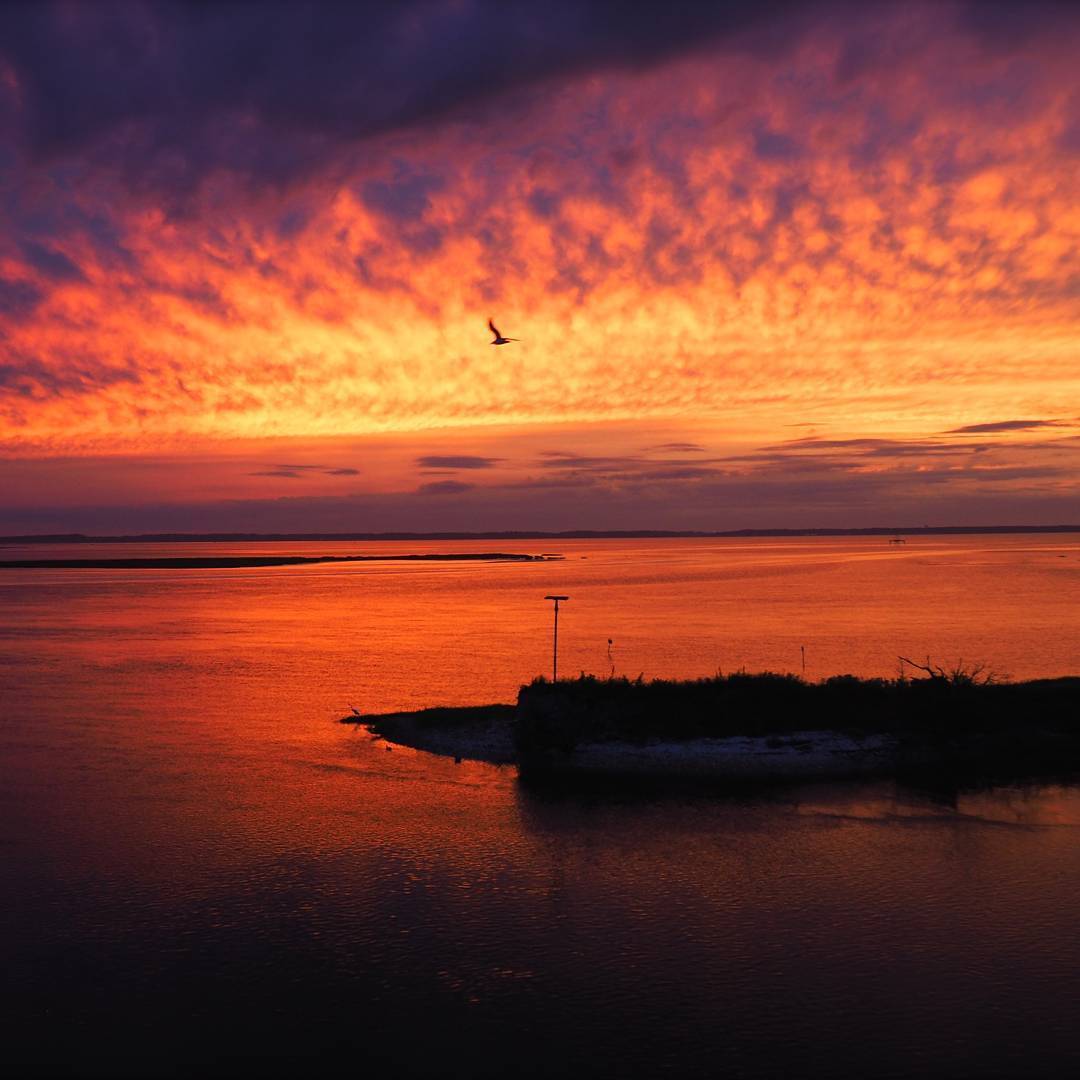 But mostly, I like Chincoteague because it feels like summer vacation to me. You can rent beach cruisers to cycle around town, stop for ice cream at rivalry locations, and splash in the waves at Assateague Beach.
And then, when you want a twist to your summer vacation activities, you can search for wild ponies, go crabbing, or even watch a rocket launch at NASA's Wallops Island.
If you only have one day in Chincoteague, I've got a great set of plans for you. If you'd rather be on island time and stay while, it can make a great base as well. (Don't tell the state of Virginia, but Chincoteague is also a good place to stay if you want to day trip to Assateague Island State Park in Maryland for more hiking or to Ocean City, Maryland to let the kid in you play for a few hours).
Virginia's Eastern Shore Has Something for Everyone
I can't get enough of the Eastern Shore because there are secrets around every corner, but I can understand how overwhelming it can be to choose from a half dozen towns when booking your hotel.
If after this, you're still confused, it's okay: choose one, make a few day trips, and next time you'll know exactly where you want to stay. Because let's not kid ourselves…you'll be planning a return visit before your first trip is over.
* * *
I've been to the Eastern Shore three times now, with a fourth trip on my calendar already. Many thanks to Eastern Shore of Virginia tourism for hosting me. Obviously it was a good investment on their part since I keep returning!