This post may contain affiliate links. As an Amazon Associate I earn from qualifying purchases.
* * *
If I had the money for a beach house, the first place I'd look is Cape Charles VA.
That's something I never thought I'd say about a town that's only ten blocks long. You can bike from the harbor on the far edge of town to the beach in under 10 minutes. How could that possibly be enough to keep me from going stir crazy?
Just north of Virginia Beach on the southern end of the Eastern Shore is Cape Charles. Before I went, I thought it was the type of town for a quiet retreat. You can fish, kayak, and eat oysters without a crowd at the beach. That's lovely, I guess, but only for a weekend. So what is it about Cape Charles that made me want to return over and over?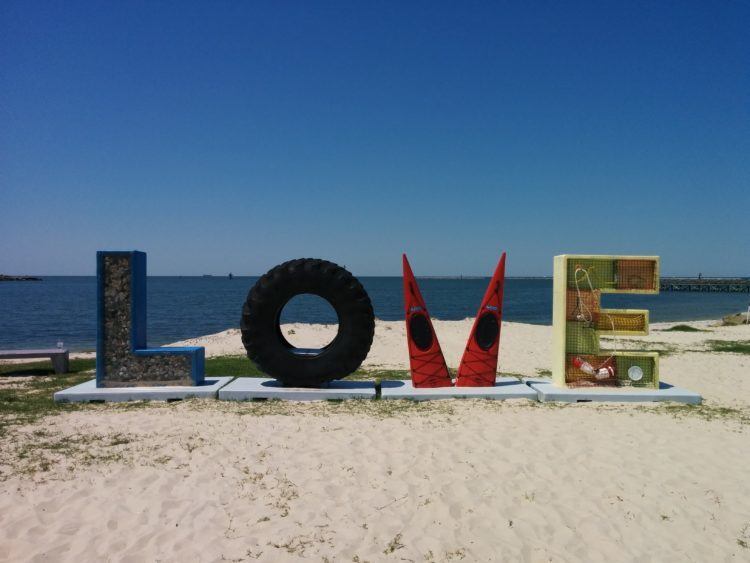 Welcome to Cape Charles VA, a place I quickly fell in love with.
This small town created an instant connection, as if I'd been going there all my life. I felt transported to the Finger Lakes, another of my favorite places. Despite being hundreds of miles apart, they're both seasonal destinations with small towns, a focus on nature and the arts, and unmatched hospitality.
It's a town where people still work to live, instead of the other way around. There are no apologies when shopkeepers post a sign in the window that they're closed that day to watch their daughter's summer camp recital.
One restaurant turned me away because they were closing soon and said I'd be disappointed if they rushed my meal. "Try Kelly's tonight and come back to us tomorrow." (I did, and both meals were fabulous.)
This is what life used to be like, before the rat race of corporate offices and scrambling to everything, all the time. Cape Charles focuses on what's important in life and makes no apologies to anyone else.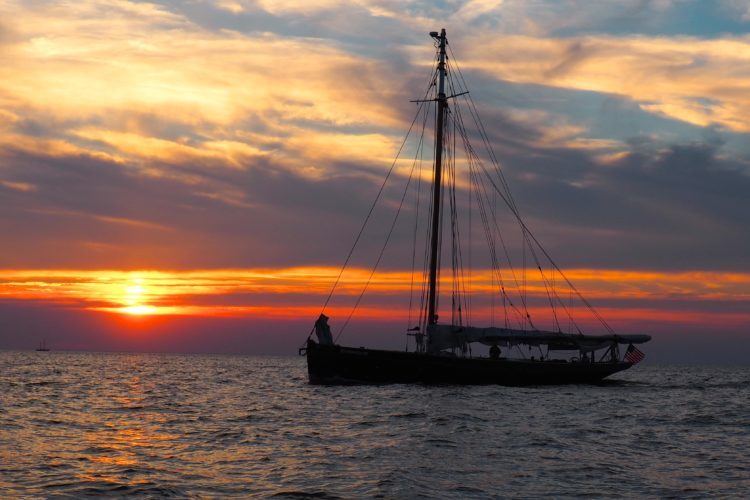 Sunset sail in Cape Charles VA
Not all small towns succeed at letting you temporarily join the community, but even with just two nights, I was invited to see one local's garden, have breakfast at another's home, and grab drinks with yet another. Whether I buy a house there or not, Cape Charles was my home for two nights.
Good thing, too, because a beach house is NOT in my budget.
Even with two nights and a town that's only ten blocks long, I didn't see it all. I spent too much time bopping into shops and galleries and talking to the owners — I still haven't decided whether or not I want that $70 fish leather bracelet. It's too easy to be distracted by a town frozen in time.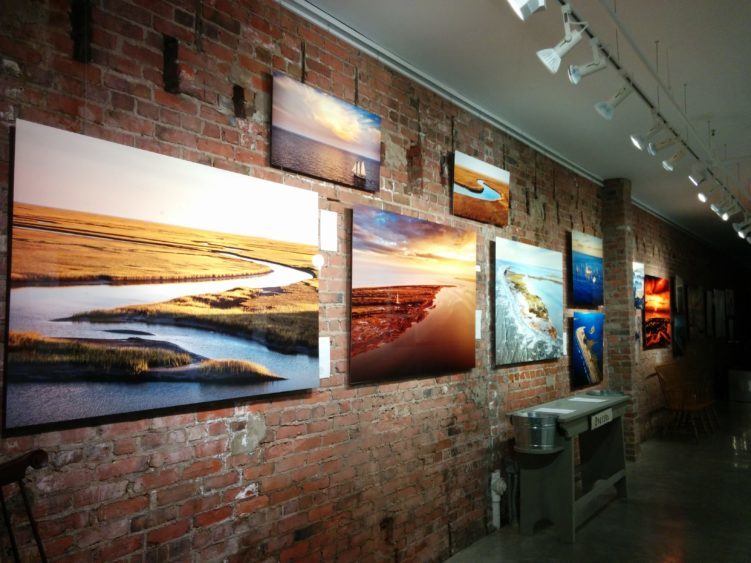 If you're looking for sightDOING, you'll find it. Try making wooden chairs at the Windsor House on the Eastern Shore Artisan Trail. Rent a bike to burn off the calories from a double scoop at Brown Dog Ice Cream (best I've ever had). Stop by the harbor and ask to go crabbing with one of the watermen. They'll work you hard at 4am, but you'll learn a lot.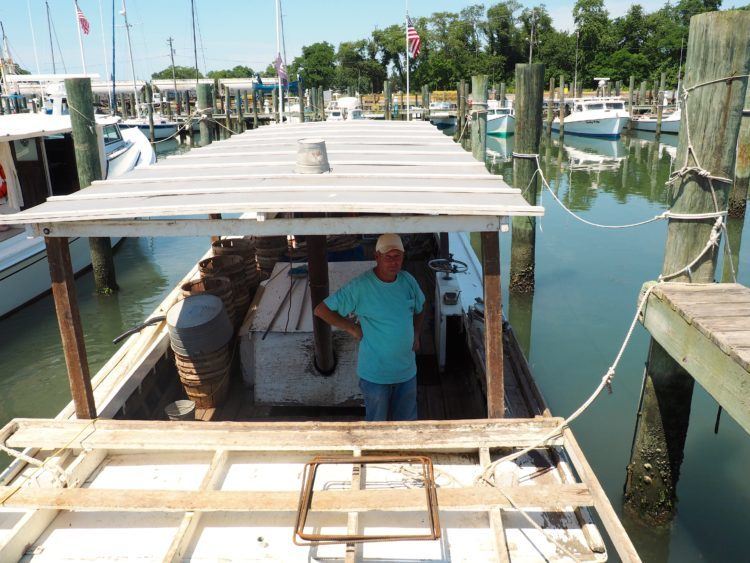 In-between chatting with locals at a pharmacy soda counter or on a rocking chair in front of the hardware store, I found more to do than I had time for. The absolute highlight was Savage Neck Dunes, about twenty minutes north.
The destination is a wild beach, inaccessible by road. Walking through maritime forest was a first for me. There was no one else around, except for some turtles and a rabbit, and dozens of birds. It's one of those places where you're not quite sure if you like the journey or the end result better.

I never even had time to go to Kiptopeke State Park. I didn't sweat it at the time, but as soon as I got back, my cousin said I missed one of the best parts of Cape Charles. I have to go back, which doesn't upset me at all.
Cape Charles is not for everyone and maybe that's why I like it.
You can't be all things to all people and they don't try. If it matches your personality, you'll be instant friends with all the locals and all the visitors.
If it doesn't mesh with you, head north through Virginia's Eastern Shore. There are a dozen other towns, one of which is sure to please you.
If you go to Cape Charles VA…
Cape Charles is easily accessible from Norfolk airport (just over the Chesapeake Bay Bridge Tunnel; watch out for those tolls!), but it's also a great addition to other east coast vacations, like if you come say hi to me in Richmond or if you spent some time in Washington D.C.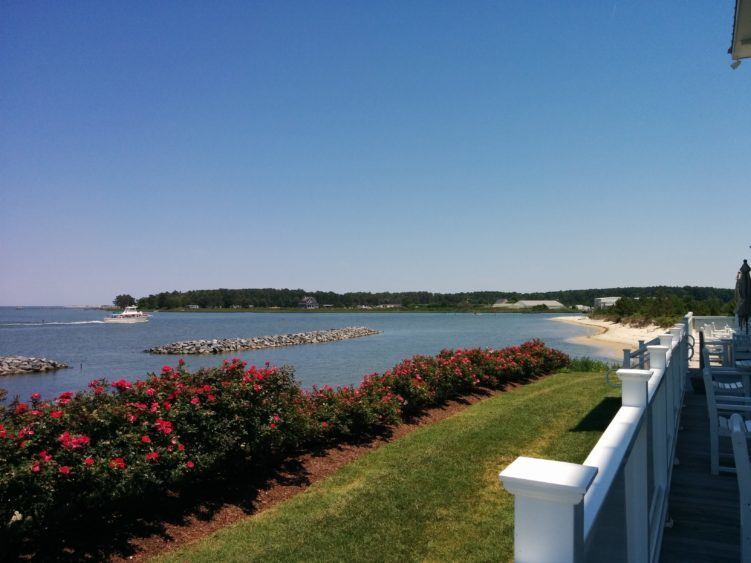 Waterfront restaurants in Cape Charles VA.
Where to Eat in Cape Charles:

If you're planning a trip to the Eastern Shore, check out my other stories!
* * *
I'm not sure if I love or hate Eastern Shore of Virginia Tourism for hosting me in Cape Charles. On the bright side, I fell in love with this bayside town. On the other hand, now I'm tempted to return every weekend and I just can't afford that beach house yet. Drats!