This post may contain affiliate links. As an Amazon Associate I earn from qualifying purchases.
* * *
For the six years I've lived here, I've been scared of Virginia wine. How could it possibly be good in a hot, muggy climate? It's not just stereotypes: several of my friends specifically said local wineries weren't notable, so I never felt the need to give them a chance.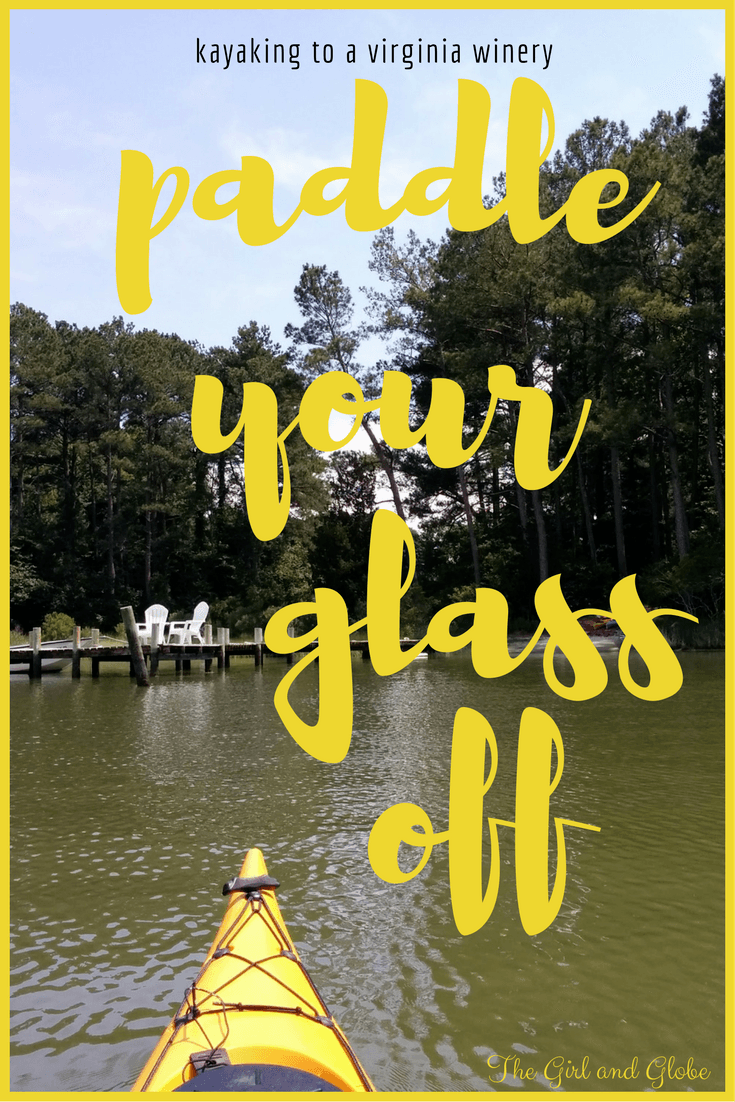 On the Eastern Shore of Virginia, there's a no-risk way to sample a few pours. You can kayak up Nassawadox Creek to Church Creek with Southeast Expeditions to taste Chatham Vineyard wines. If they suck, at least you spent the afternoon kayaking. And if the wines are actually drinkable, that's icing on the cake. Seemed like a worthwhile experiment to me!
I showed up in the tiny waterside town of Bayford where there's nothing except local life: oyster harvests and playing catch with your dog. Climbing into my kayak, I started to hesitate about the paddle portion. The winds were rolling in and there were some beginning kayakers in the group. I knew, without a doubt, this was going to take a lot longer than anticipated. I was ready to rock and roll toward the cabernet franc with my name on it.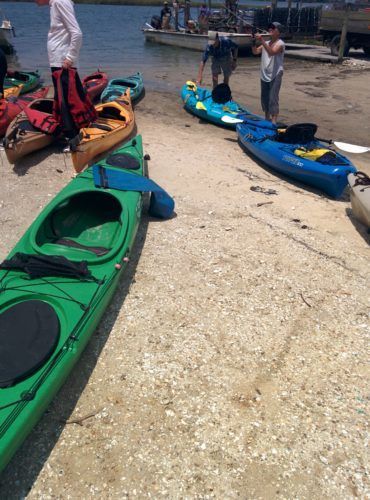 Luckily, I worried for nothing. The wind proved to be a non-issue and my large group included some of the nicest people I've ever met. The Eastern Shore of Virginia attracts a certain type of visitor, so by default, everyone has something in common. In this case, it was a love for the outdoors, an adventurous spirit, and the hope for good wine at the end. It may not have been an intimate experience, but who doesn't love a party?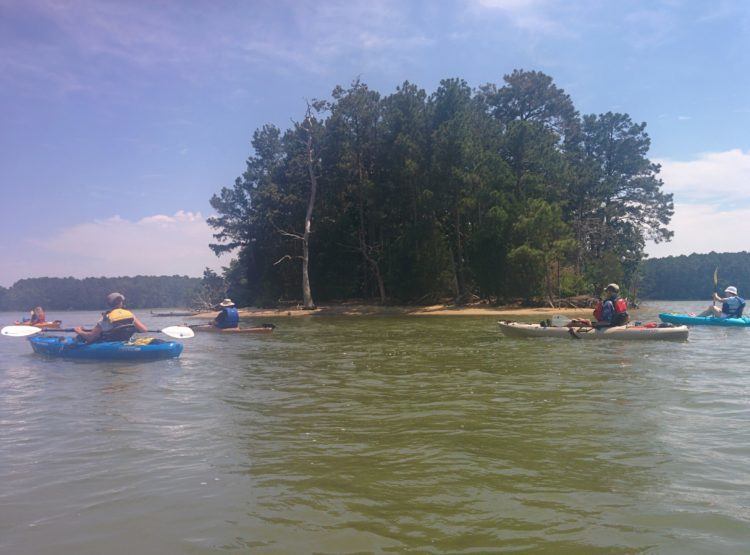 We paddled past maritime forests, osprey nests, oyster floats, and dozens of little jellyfish. Around each bend was something beautiful in its own way, and my favorite were all the balancing herons.
Eventually, Chatham Vineyards came into full view. The first thing you see is a Federal-period (1818) brick housenamed for William Pitt, the Earl of Chatham and friend of the American Revolution. It's actually a private home now, and the tasting room is in an unassuming barn on the property.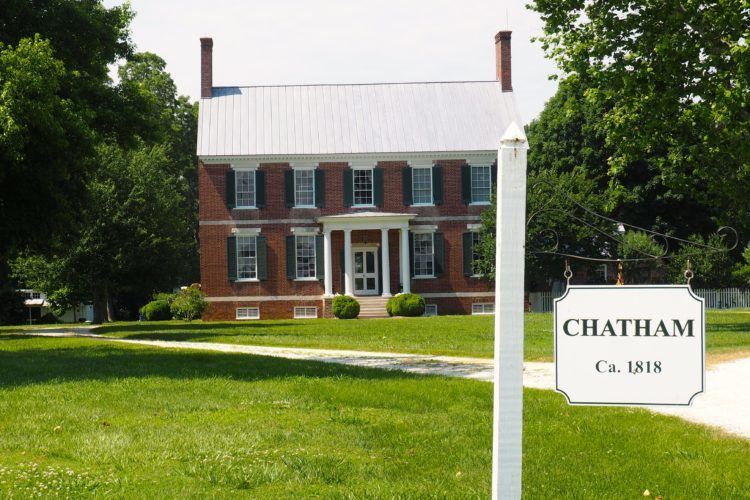 The winery focuses on French varietals, with twenty acres of vines. All six pours I sampled pleasantly surprised me. The stand-outs, a Chardonnay and a Cab Franc, weren't just good by Virginia standards. They were legitimately delicious and hold their own on a much wider scale (and that's coming from someone who's been wine tasting in California and France over the past three months!).
The indoor tasting room ambiance is blasé, like a lot of businesses on the Eastern Shore. This part of the state is all about nature and the outdoors! As expected, what the tasting room lacks is more than made up for outside. Visitors are encouraged to stay awhile on the patio area with a glass of their favorite varietal, cheese tray, and homemade bread. Pack a picnic — they don't mind — and order a bottle to share.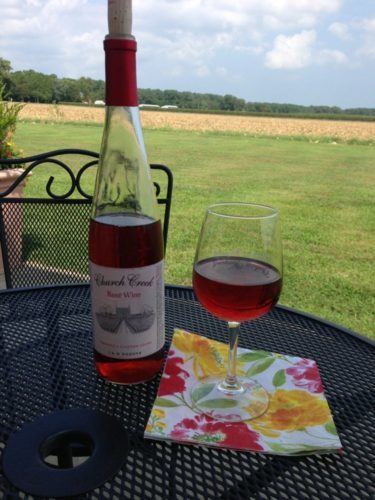 Our return paddle was easier, with the tides propelling us back to our starting point. Since we didn't have to exert as much effort, this was an opportunity to enjoy the serene waters and forest vistas. In just a third of the time, we found ourselves back in tiny little Bayford. My souvenir for the trip? A bottle of Church Creek Chardonnay.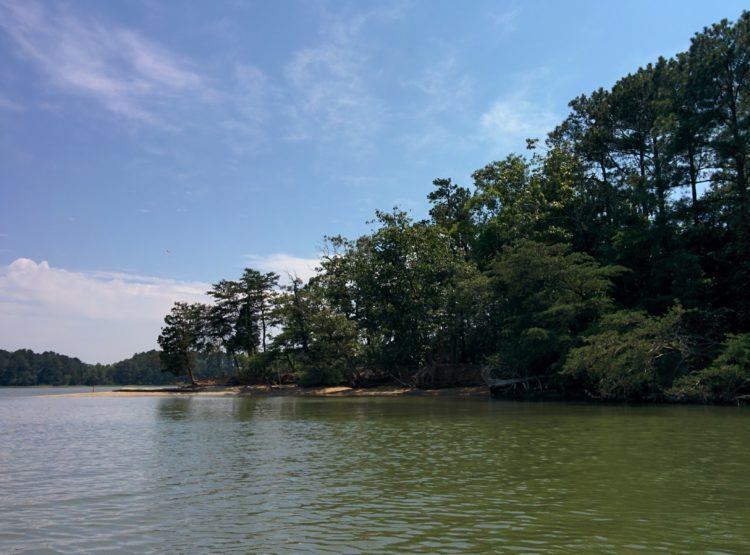 If you go…
My kayak trip was let by Southeast Expeditions and took about 4 hours, including our stop at the winery. Lisa, our guide, was fantastic at pointing out the different birds and other features along the trip, making it a "light" eco-experience as well a fun afternoon.
The launch point in Bayford is easily accessible from both Cape Charles (my secret love on the Eastern Shore) and Onancock, another tourist base in the Eastern Shore. If you're staying somewhere else, it's probably still doable as a day trip with a bit of a longer drive.
The tour is $89 and includes your wine tasting plus one bottle of wine for each couple on the trip. I wish I had packed extra money to order a snack while there (do NOT miss the homemade bread, which another attendee graciously shared with me). Stupidly, I had left pretty much everything in my car so it wouldn't get wet, but a plastic credit card probably wouldn't have been a problem!
If you're planning a trip to the Eastern Shore, check out my other stories!
* * *
No matter where I go, outdoor activities and wine (and especially the combination!) are on my to-do list. This time, my trip was graciously hosted by the Eastern Shore of Virginia. Trust me, I would've done it on my own otherwise and I only recommend tours that I actually enjoy.
* * *
Share Your Stories!
Have you ever turned a wine tasting experience into an adventure? Where did you go?