This post may contain affiliate links. As an Amazon Associate I earn from qualifying purchases.
* * *
Let's clear one thing up: if you ask me my favorite place, I will shoot you a dirty look. It's an impossible question for someone who loves to travel. Do you want to know my favorite beach or my favorite big city? My favorite American small town or my favorite country to eat?
But if there was one thing I was certain about, I knew my favorite place in Europe was Slovenia. I'll shut up about it now because I've already talked your ear off about what a fabulous country it is.
If you missed it, you can always go back and read about Slovenia in my archives (opens in new window). Just be careful: wanderlust is a real disease.
Then I went to Poland and fell in love with Krakow. Now Krakow is my #1 in Europe.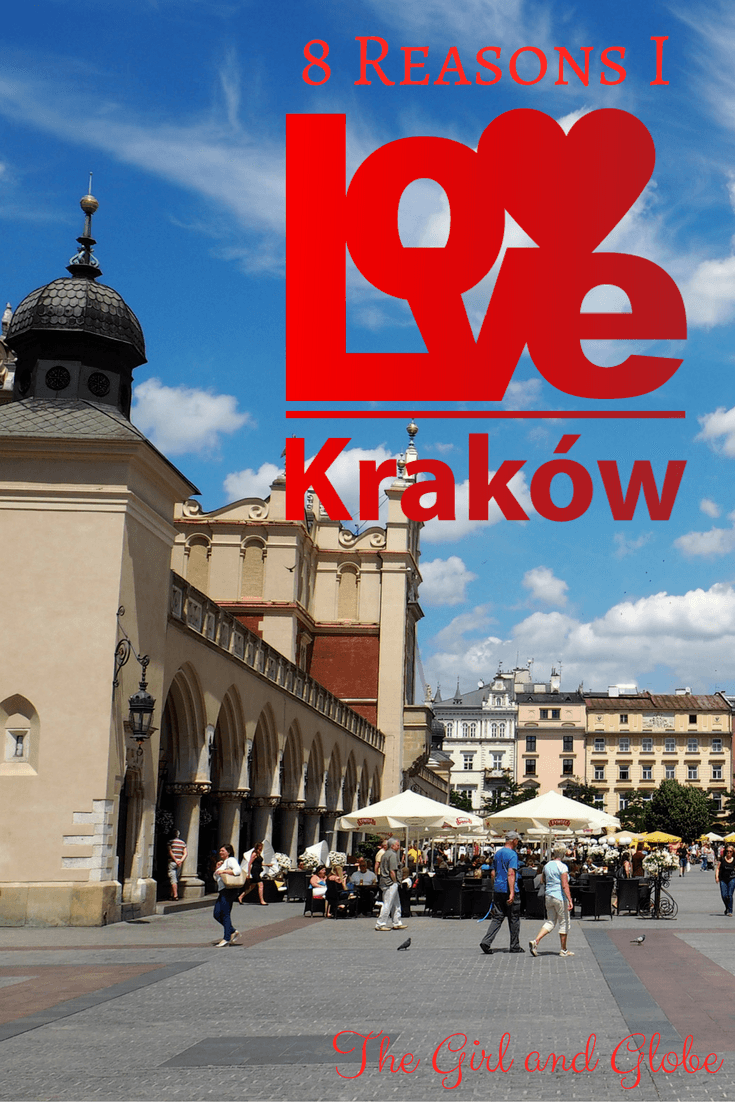 8 Reasons I Love Krakow
It's a Real City that Feels Like a Small Town
I tend to prefer small towns compared to metropolises. Krakow isn't huge by any stretch, but it's big enough to offer great restaurants (in a variety of cuisines), nightlife, a range of entertainment, and special events. As a traveler, that's something I very much appreciate.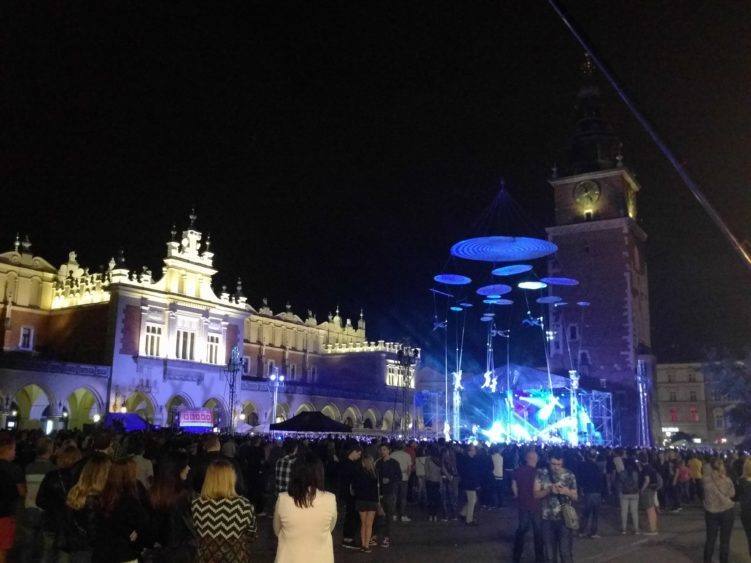 On the other hand, it's not so big that you'll get lost, spend hours commuting from one side of the city, or feel like you've disappeared into a crowd. Stay long enough and you'll start recognizing people — we did.
Krakow Feels Foreign
I've traveled to 14 European countries and all of them have their own personalities. After awhile, though, all of western Europe feels…well…western. Because Poland is just far enough east, it has more of a foreign twist to it.
Yes, I know I need to travel through countries like Romania, Ukraine, and Russia — but until I get that chance, Krakow was a great destination.
It's (Relatively) Easy to Visit Krakow
So unlike some other Eastern European countries (and even elsewhere in Poland), it's pretty easy to travel to Krakow. Their airport has lots of connections throughout Europe, many people speak English, and there are enough hotels, restaurants, and tour operators to make your trip straightforward.
There are definitely quirks to Krakow and it's not as organized as Germany or Switzerland, but it also won't leave you with major frustrations.
There is a LOT to See and Do
We spent six nights in Krakow and still didn't see everything. That's something I'd expect to say in London or Paris, but not Krakow. Want to see churches or castles? They've got those. World-class museums? Schindler's Factory was one of the best I've ever been to. Outdoor activities like biking and boating? Check!
Add in day trips, like those to Wieliczka salt mine or Auschwitz, and you'll understand why you need to stay awhile.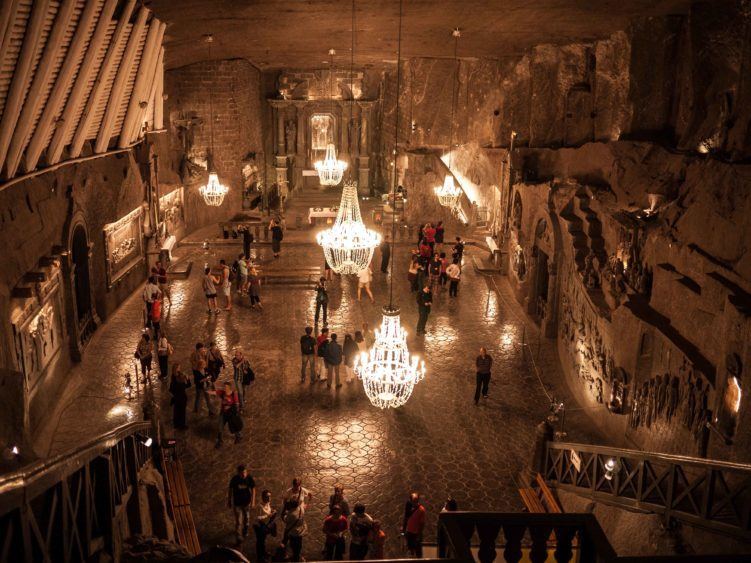 Krakovians Welcome Visitors
As long as you're not there for a bachelor(ette) party, the locals welcome tourists. They genuinely want you to love their city, spend money, and spread the word about what a wonderful country it is. Over and over, people welcomed us and went out of their way to share information and great hospitality. In return, we did our best to be good ambassadors of American and travelers in general and took the time to embrace their culture.
If you want to meet some of the locals, I recommend hanging out in the Kazimierz district instead of Old Town. That's the prior Jewish quarter, but today's it's revived with restaurants, bars, coffeehouses, and everything else that attracts locals.
Krakow is Beautiful
The city still has a lot of historic sites, despite the rest of the country taking a severe hit during World War II. The main square, or rynek, is a gorgeous open space surrounded by centuries-old restaurants, churches, and other remarkable buildings.
Head just out of the main square, and you'll see Wawel Castle perched on a hill and the Vistula River winding through the city. There are green spaces and most of the city is clean and cared for.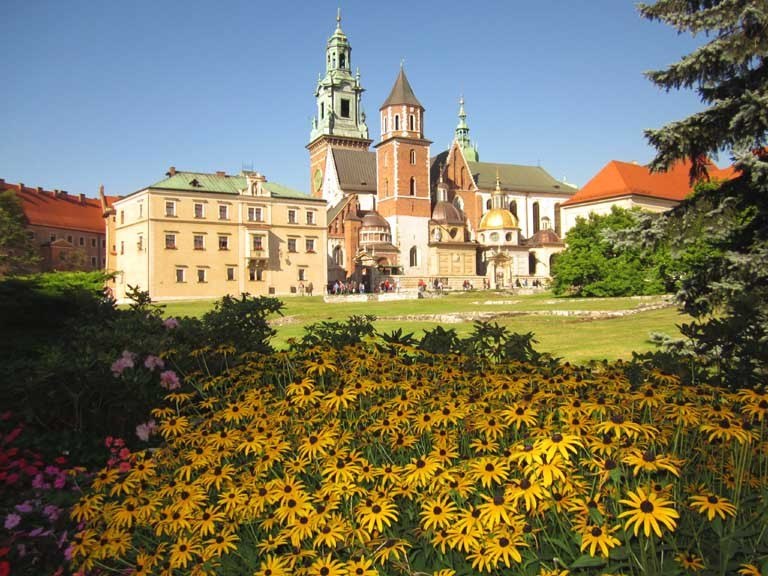 Krakow is Built for Walkers
It's a good thing, too, because public transportation is either lacking or difficult to figure out, depending on exactly where you are.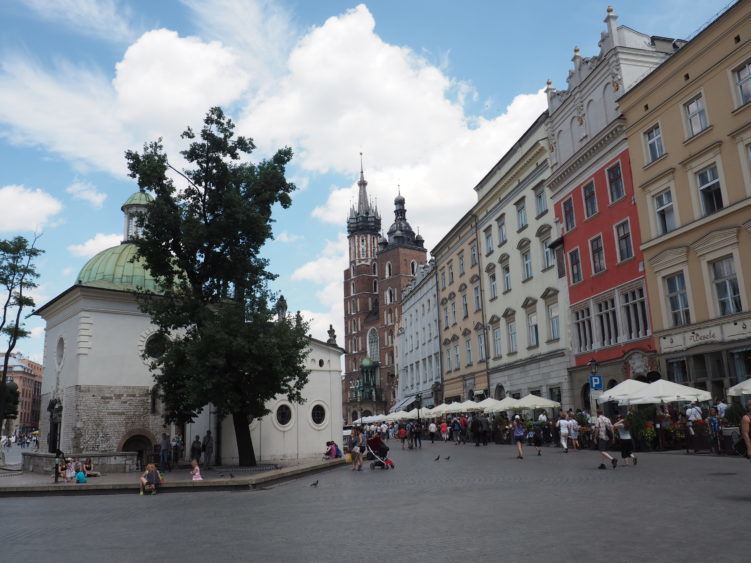 There are lots of walking paths and wide sidewalks and the vast majority of the city is reachable by foot in thirty minutes or less. You can rent a bike, too, but the streets are just busy enough that I'd personally find it annoying.
Krakow is Cheap
Where else in Europe can you get a hotel room for $50/night, eat dinner for less than $10 per person, or buy a drink for just $1? That's not using tricks like Airbnb, street food, or buying a six-pack from the grocery store. You can find those prices without searching or expending much effort.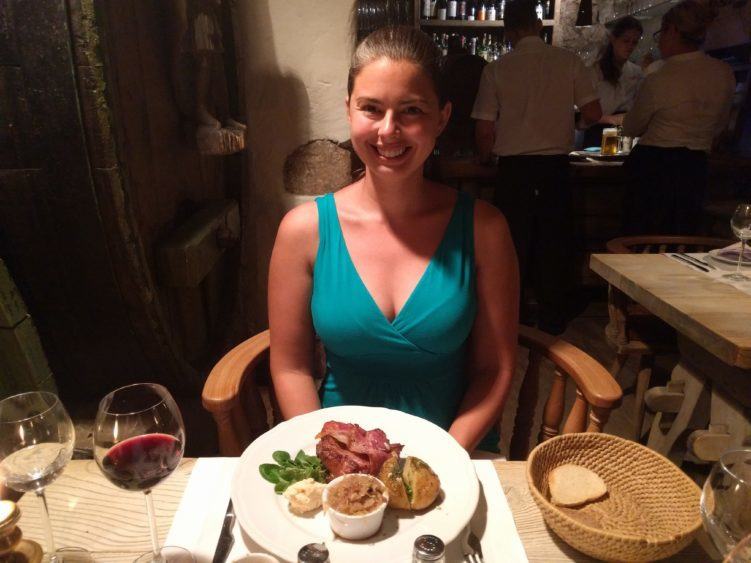 Yes, it's possible in other places, but it's rare in a city that's as developed as Krakow. And that's what makes it such extraordinary value. Not only are prices low, but you're also very comfortable
He Said / She Said
My husband says Krakow is the best trip we ever took and that Krakow is his favorite city in the world.
Krakow is my favorite city in Europe, without a doubt. I just can't commit to the whole world.
* * *
What do you think?
Share your favorite European city in the comments!
* * *
Want to follow along with future travel adventures? Join me on Facebook, Twitter, Pinterest, and Instagram!