This post may contain affiliate links. As an Amazon Associate I earn from qualifying purchases.
* * *
Wine, the outdoors, and sightDOING are my holy trinity of travel. I missed out on wine tasting during my first two trips to California, so it seemed sacrilegious to make the same mistake on trip #3. Not wanting to offend Bacchus, and not able to afford any special experiences in Napa, I thought Paso Robles was the next best choice.
Come to find out, wine tasting in Paso Robles is better than Napa, no contest.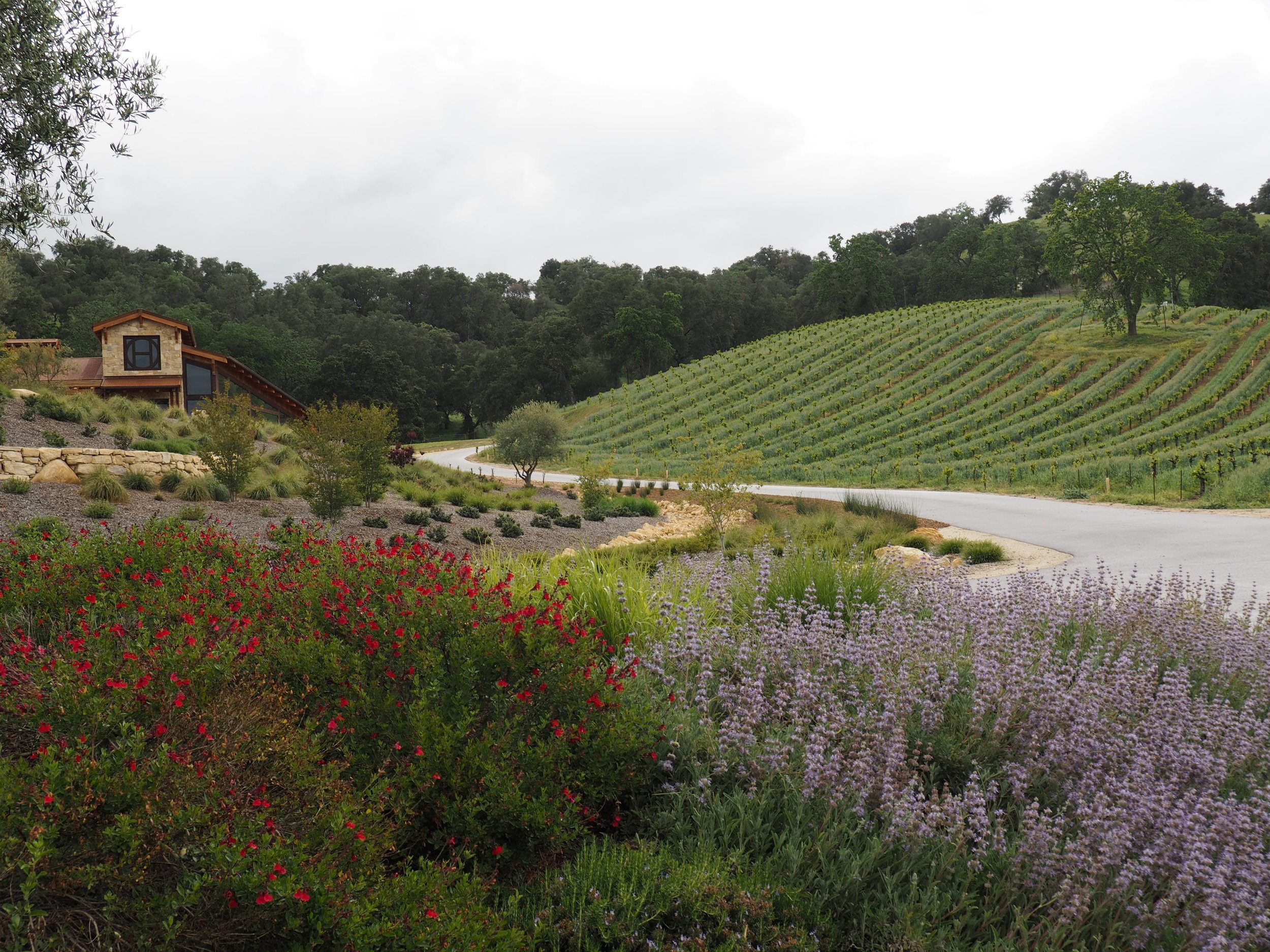 There are over two hundred wineries to choose from in Paso Robles, but only one safari. And as much as I enjoy wine in any scenario, I like adventurous drinking the most.
Climbing into the back of a Land Rover, I crossed my fingers for the rain to hold off. The sky was dark, in a beautiful kind of way, but I didn't want anything to interfere with my day.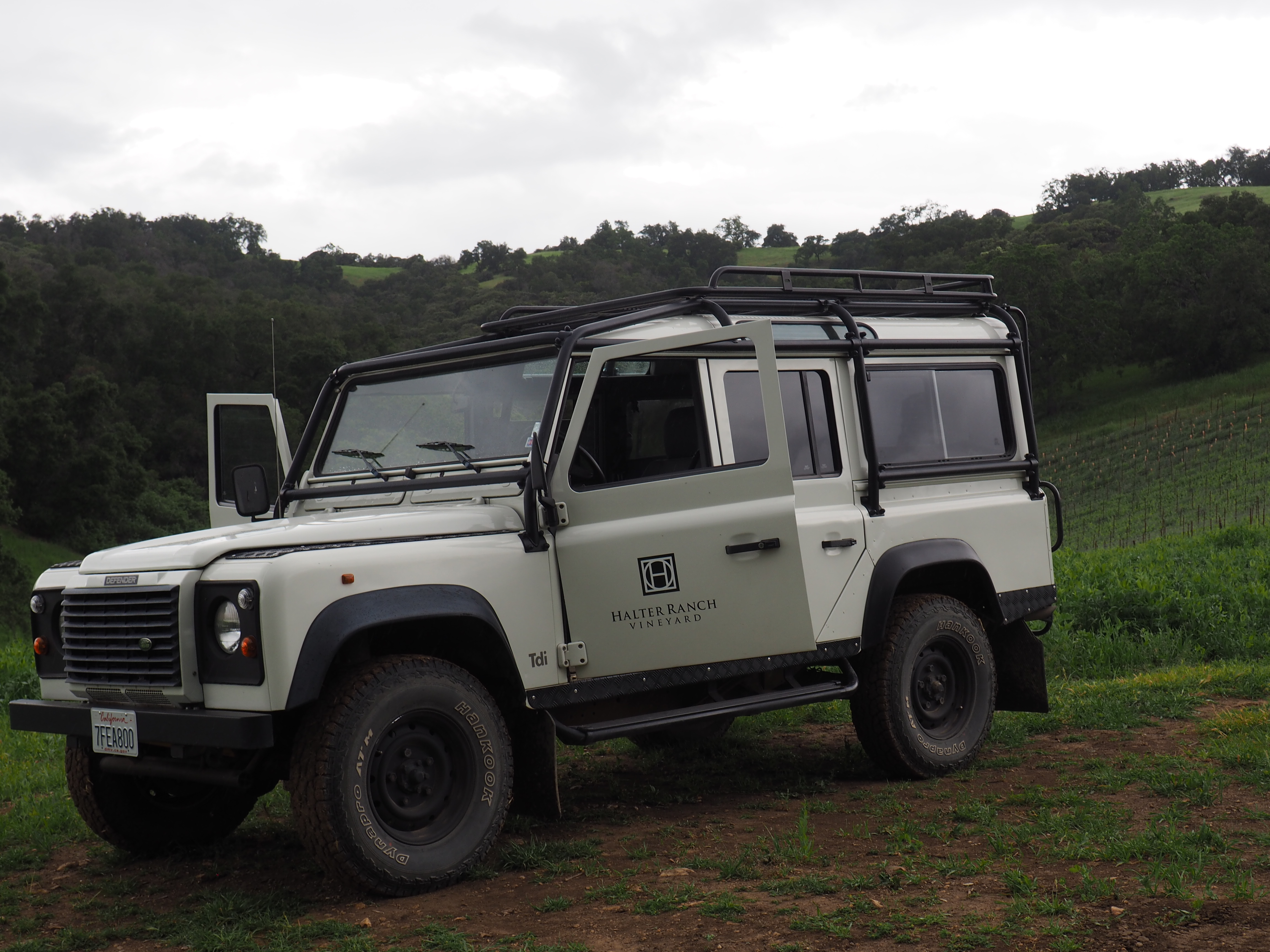 The Excursion Tour at Halter Ranch Vineyard heads out through 280 acres of vineyards. As you're off-roading, they guarantee a gorgeous setting, with grape vines, a pond, and rolling hills, but if you're lucky, you might see deer, turkey, or other wildlife, too.
Our driver and wine expert let us know in advance that if some of the hills were too slick, we might have to change our route. "But don't worry. Even if it's cloudy, we'll get good views."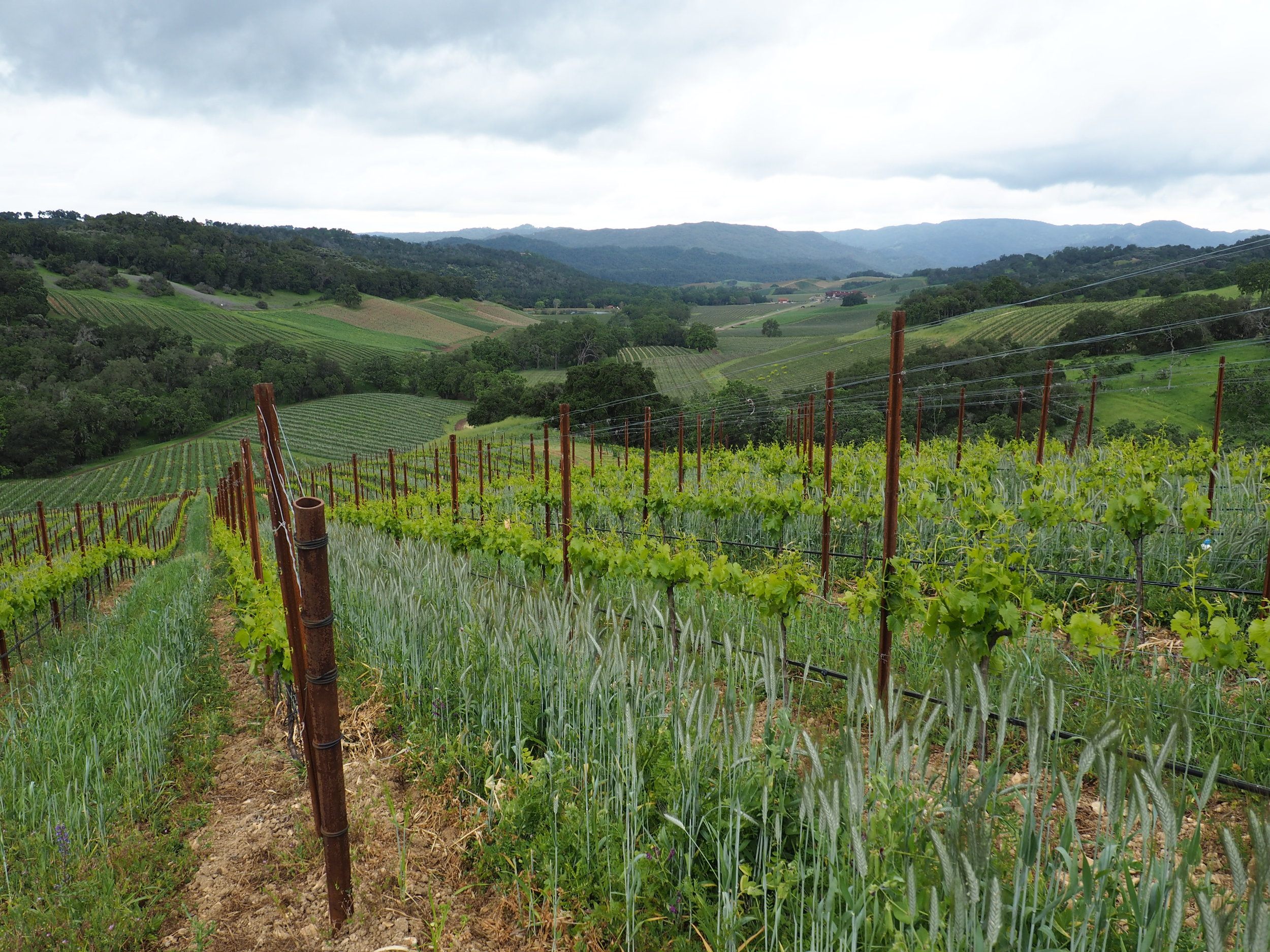 We managed to make it up to Lion's Ridge, the highest point in the vineyard and our first stop of the day. As we got a close up view of the grapes, we learned all about the local wine and the vineyards themselves.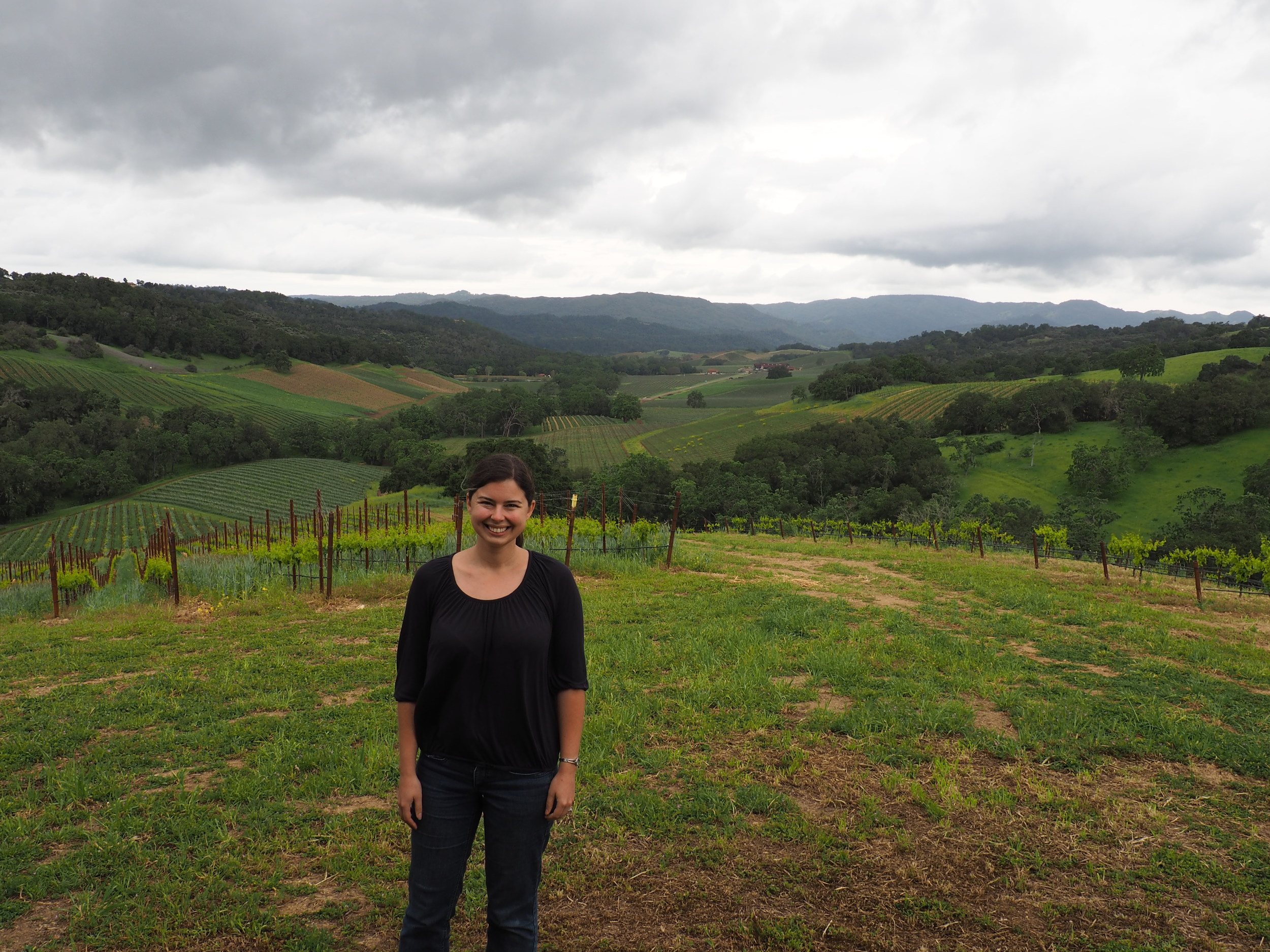 Grey as it was, it was hard to believe this area (and most of California) suffers from droughts, but we got inside knowledge on how Halter Ranch recycles water for irrigation, using half as much water and still producing great wines.
But to be honest, I was more interested in the finished product than their "Sip (sustainability in practice) Certification".
The best stop of the afternoon is under their 500-year-old Ancestor Tree, the largest Coast Live Oak on record. It's easy to see why such a magnificent tree on the property inspired the big flavors of their Ancestor wine, a blend of Cabernet Sauvignon, Malbec and Petit Verdot.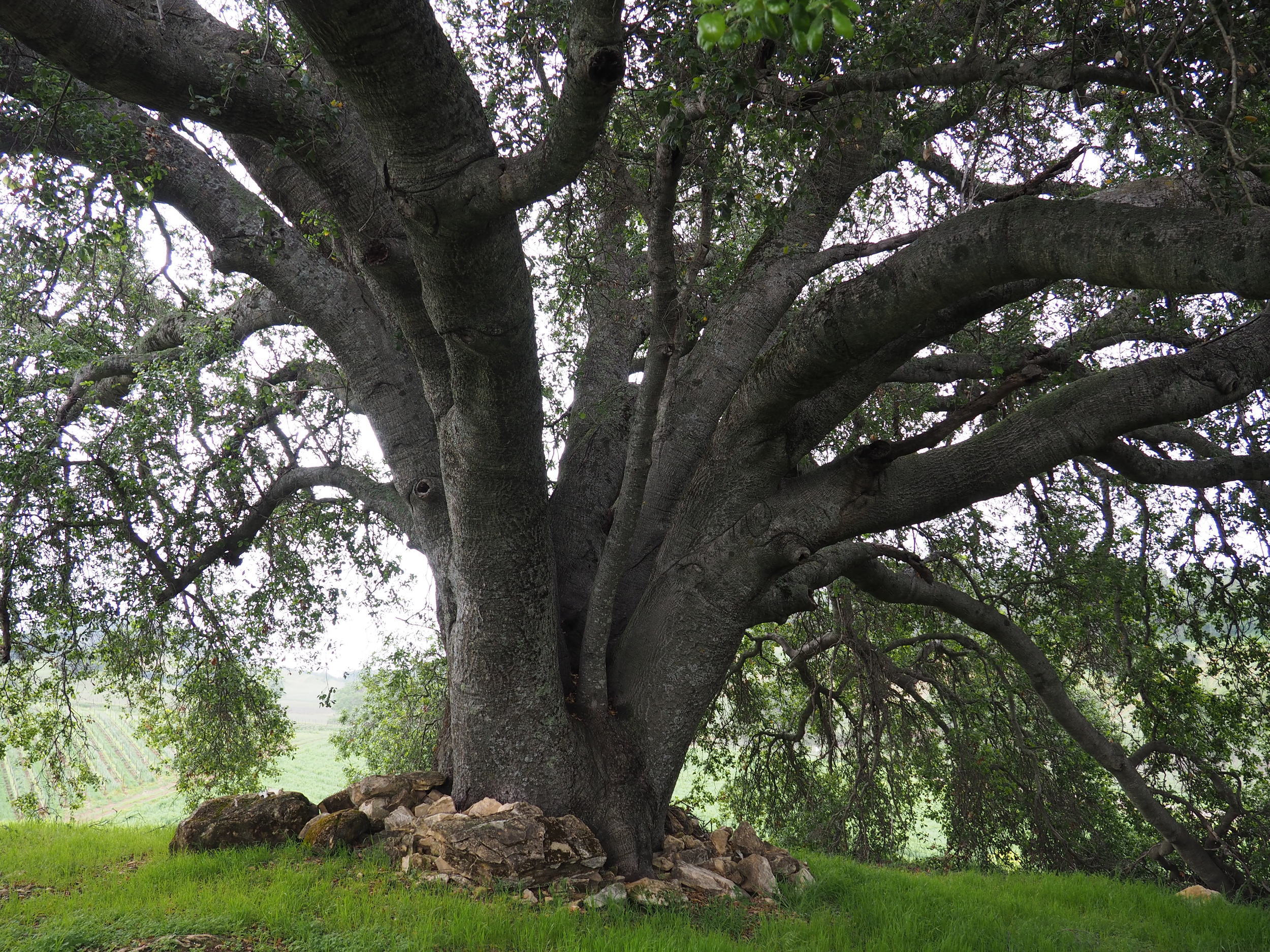 Wine always tastes better outdoors,. It might be the fresh air or maybe your senses are just more alive. Either way, this tour was a real treat. It doesn't hurt that the wine itself is fantastic…so much so, that the bottles I bought are now long gone. I guess it's time to refill my wine rack.
If you go…
The Halter Ranch excursion tour is only offered on weekends, and in my opinion, it's worth scheduling. At $45, it's cheaper than most "normal" Napa tastings, and you'll get a great three-hour tour and generous wine samples.
If you're looking for a more traditional wine-tasting experience, the Halter Ranch tasting room is beautiful. As a splurge, I also joined their barrel tasting tour, which was fabulous and samples different wines than those on the other tour or tasting.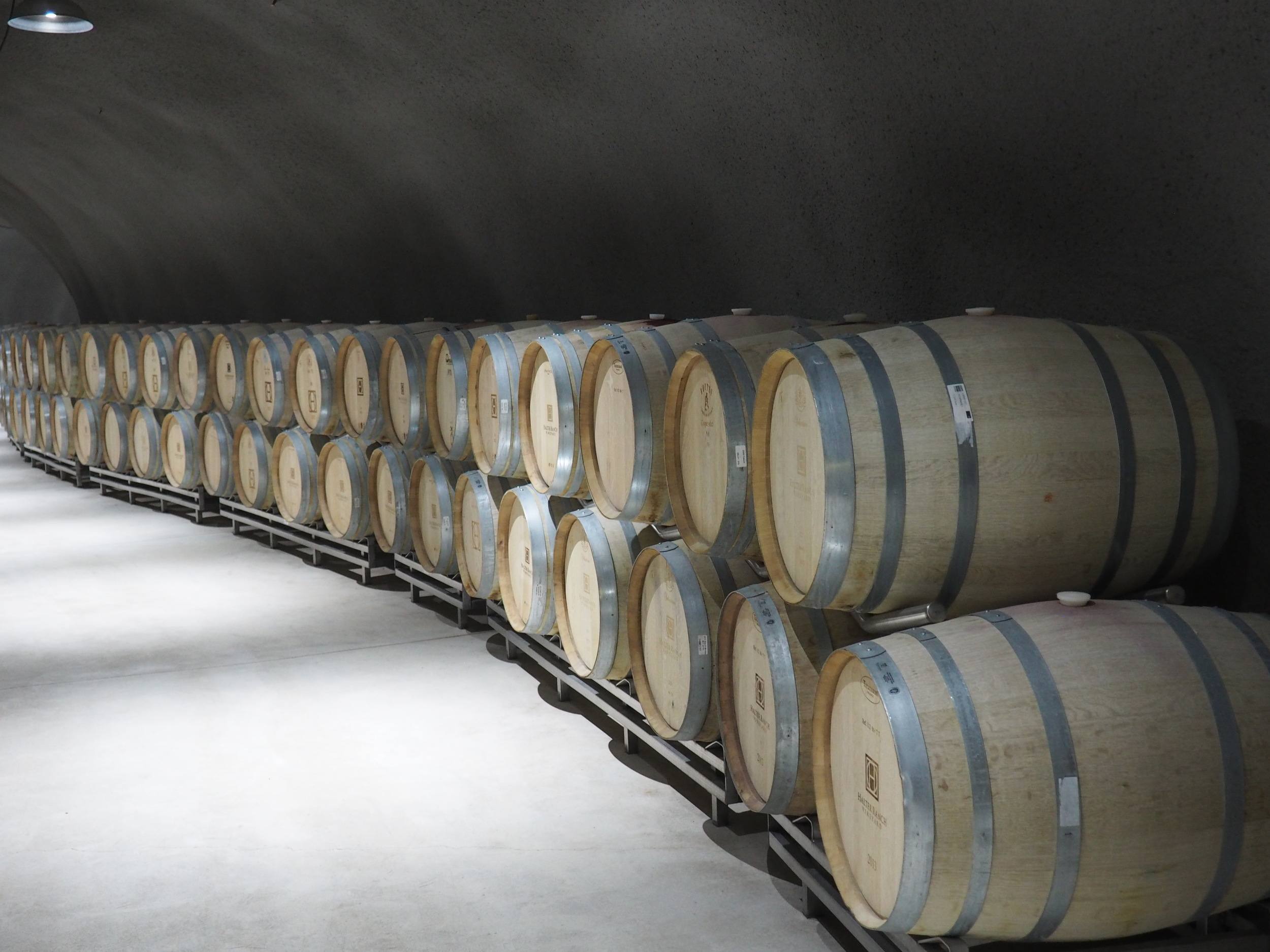 The overall winners were the CDP ("Côtes de Paso", a Rhone-style blend) and the Rosé, which just about everyone on my tour seemed to love.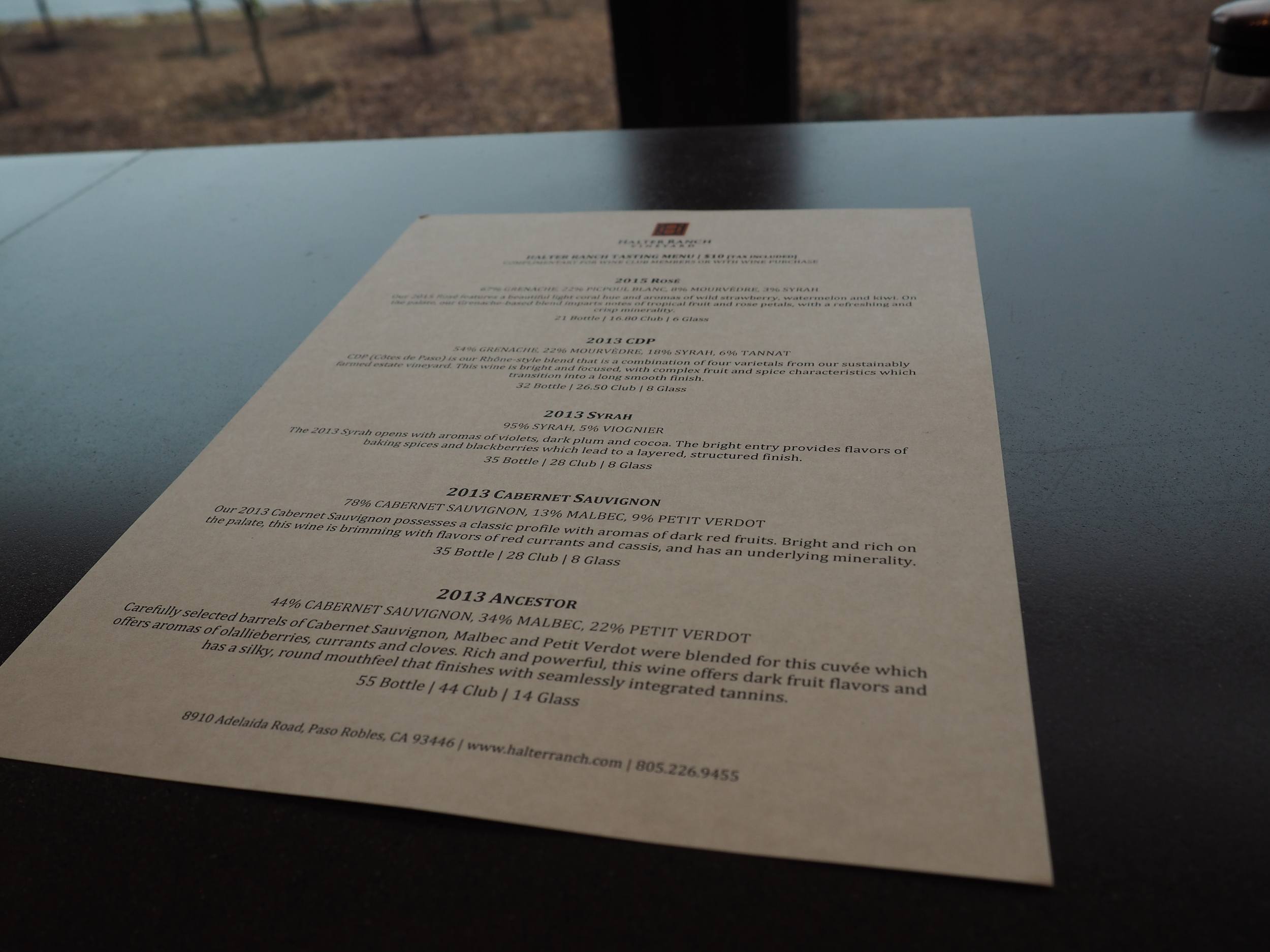 Down the road in Morro Bay (but grown in Paso Robles), Chateau Margene wines were also tremendous and highly recommended, though it's a more traditional tasting experience. The upside to that tasting room is that's a great place to toast after kayaking with otters!
* * *
Share your thoughts!
Have you gone wine tasting while traveling? What type of experience do you seek?
* * *
My trip the Central California Coast region, including a side trip to Paso Robles, was graciously arranged by Visit San Luis Obispo County. All opinions (and love for Halter Ranch Vineyard) are my own.