This post may contain affiliate links. As an Amazon Associate I earn from qualifying purchases.
* * *
When WOW air invited me on their inaugural flight to Bristol, I had to look it up on a map.
It's one of those places Brits go on holiday, but Americans are clueless about. Even once I had geographically found it, I wasn't sure I wanted to go. Southwest England — yes. But a city break? Not usually my favorite.
Truth be told, I only decided to go because Bath is just a 12-minute train ride away and the perfect day trip from Bristol. Bath is a historic, manicured, refined city with remarkable sights and rejuvenating mineral waters. If it's the white-gloved, behaved older sister, then Bristol is the slightly-rebellious younger sister with a pierced nose. It's not a rough city by any means, but it has just enough of an edge and unorthodox side to make it interesting.
Put the two together and you've got one heck of a trip.
Best Museums: Bath vs Bristol
You all know that museums aren't necessarily my thing, but both Bristol and Bath had interactive exhibits, right up my sightDOING alley!
Best Museum in Bristol: SS Great Britain
The SS Great Britain is one of the best museums I've ever been to, hands-down. This is the world's first iron ship, which sounds like a pretty boring claim to fame unless you're an engineer. But the museum shows what life was like during oceanic passages, right down to hiding fake mice onboard to search for and wafting in the not-so-pleasant aroma of vomit.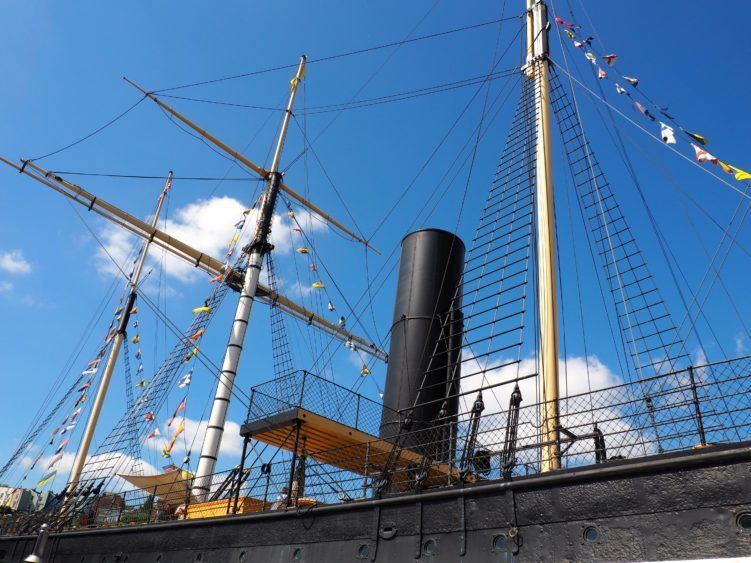 Best Museum in Bath: Fashion Musuem
The Fashion Museum has an incredible collection with tons of history interwoven. But if you've seen one petticoat, you've seen them all…until you try them on. I had a ton of fun dressing up and posing (if only I had a parasol!). By the end, I felt incredibly lucky that I can wear jeans and sneakers anytime I want to, even if Victorian dresses are quite pretty.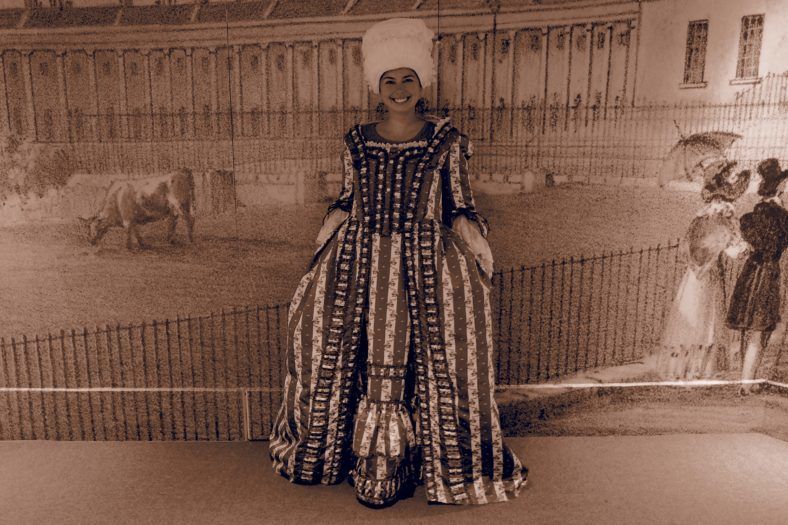 Which City is Better for History?
Just like museums, I prefer my historical sights with a bit of interactivity. You'll find plenty of things to do in Bristol and Bath, but if you're short on time, these are the best two.
Life at Tyntesfield Estate, Bristol
"Shotguns were pretty cool in Victorian England" is one of the first things my guide mentioned at Tyntesfield Estate. Anytime you learn something more real and down-to-earth, I'm more interested. But the real draw (for me) to Tyntesfield were the acres and acres of grounds. Get a feel for how expansive English estates were by joining their monthly 10K race.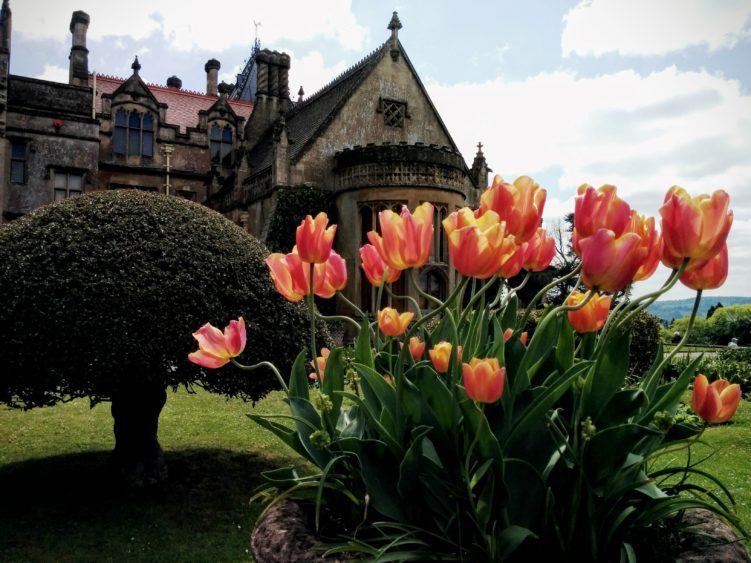 Famous Baths (in, well, Bath)
The Roman Baths are the city's claim to fame, but to me it was just another museum. However, the ambiance is hard to beat. Check it out and get a sneak peek of the baths by joining their morning tai-chi class. You'll feel just as rejuvenated as the ancient Romans did after visiting.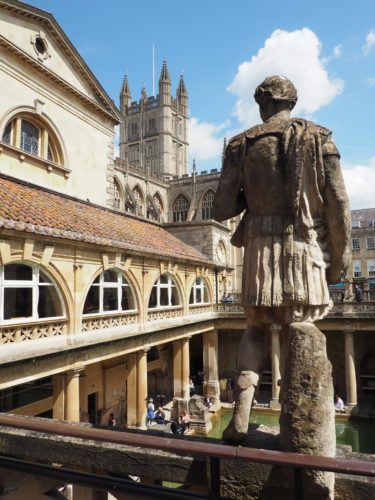 Bristol or Bath for Art
The best way to understand the skills that go into art are to make your own. Both Bristol and Bath combine the best of both worlds — introductory information with a hands-on component.
Banksy Street Art in Bristol England
There are actual museums, but Bristol's street art is where it's at. I took a guided tour with Where the Wall in particular to see some Banksy works (he's such a storyteller through his graffiti). At the end, you get the chance to spray paint your own piece. It's harder than you think to layer colors or freehand a signature, giving you an idea of what artists have to deal with.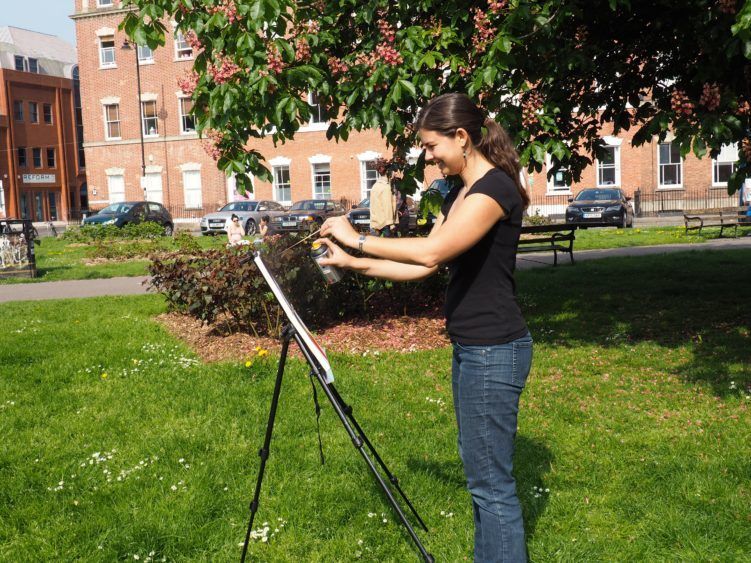 Aqua Glass in Bath
Bath's famous blue "Aqua Glass" is colored by adding copper oxide to molten glass. It results in an aquamarine color that resembles the local spa waters (also tinted by copper and other minerals). Visitors are inspired to watch today's artisans as they make pieces inspired by Roman vessels, but better yet, sign up for a class or workshop to try it yourself.
Two Types of Light Meals
All that sightDOING leave you hungry? I tend to snack more in the mid-afternoon compared to sitting down for a full meal, which is easy to do in southwest England.
Bristol's Pieminster
Run, don't walk, to Pieminister. Yes, it's a chain, but that just means it'll be easier to find. Their pies are absolutely delicious and a contemporary twist on British traditional (just like the rest of Bristol!). I paired mine with a local hard cider — supposedly, there are more than 100 varieties of cider within 50 miles of Bristol, so it'll take awhile to sample them all.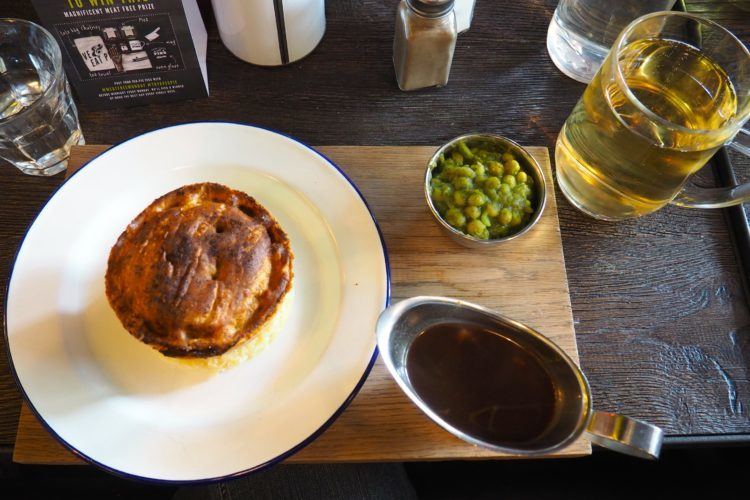 Afternoon Tea in Bath
Take in afternoon tea at The Pump Room. They've got decadent full tea services that'll keep you stuffed for hours, but they're pricey. Enjoy pomp, circumstance, and live music by sitting down for a traditional "Bath bun" and a scone…plus tea of course. My choice will always and forever be Earl Grey. (Hint: I had afternoon tea somewhere else in Bath also, but The Pump Room is far superior).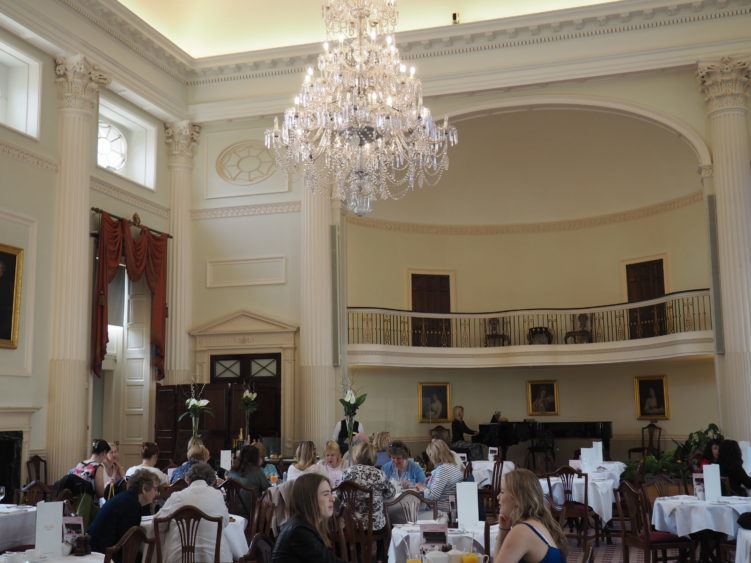 Best Restaurants in Bristol and Bath
British food has come a long way since my first trip to the country in 2007, something I'm incredibly appreciative of. I ate well just about everywhere during my visit, but these are la crème de la crème.
Farm to Table in Bristol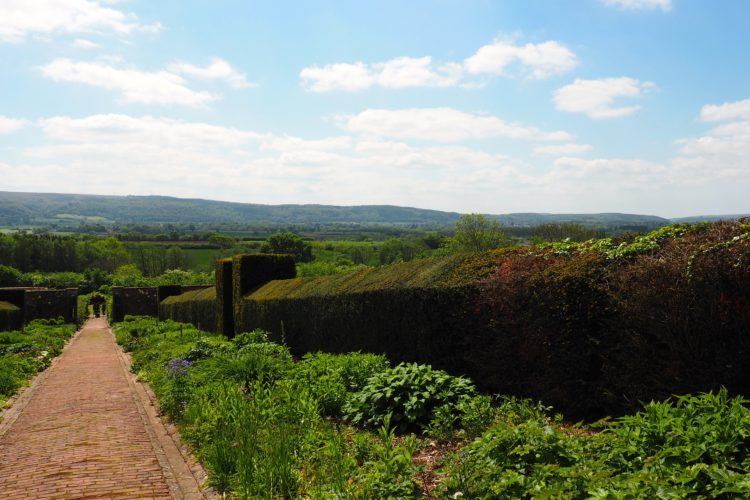 Outside the city center in a delightful walled garden, The Ethicurean is probably the area's best restaurant. In a modern twist of going back to culinary roots, the vegetables are grown on-site and other ingredients are sourced locally. The stand-outs were the simplest choices: soup, salad, and fresh-baked bread and butter. I'd provide more recommendations, but the menu changes daily.
Formal Dining in Bath's Royal Crescent
One of the best meals of my life, I kid you not, was in Bath at The Dower House Restaurant (in the Royal Crescent Hotel). At £60 for three courses, it's incredible value for the quality food and service provided, so dress up and get ready for a special evening. How good is it? I'd go back to Bath just for another meal here.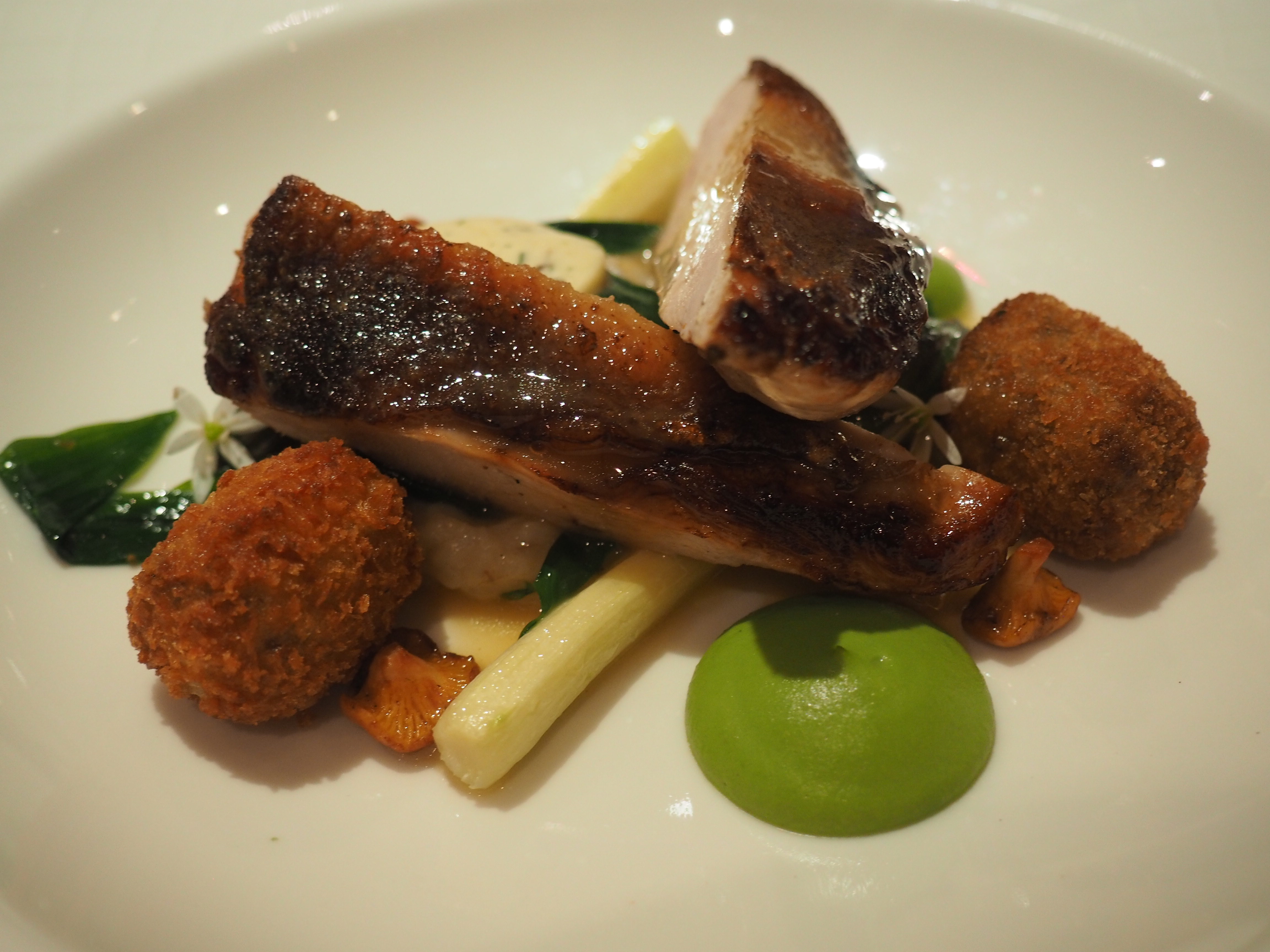 Where to Hang Out
People-Watching in Bristol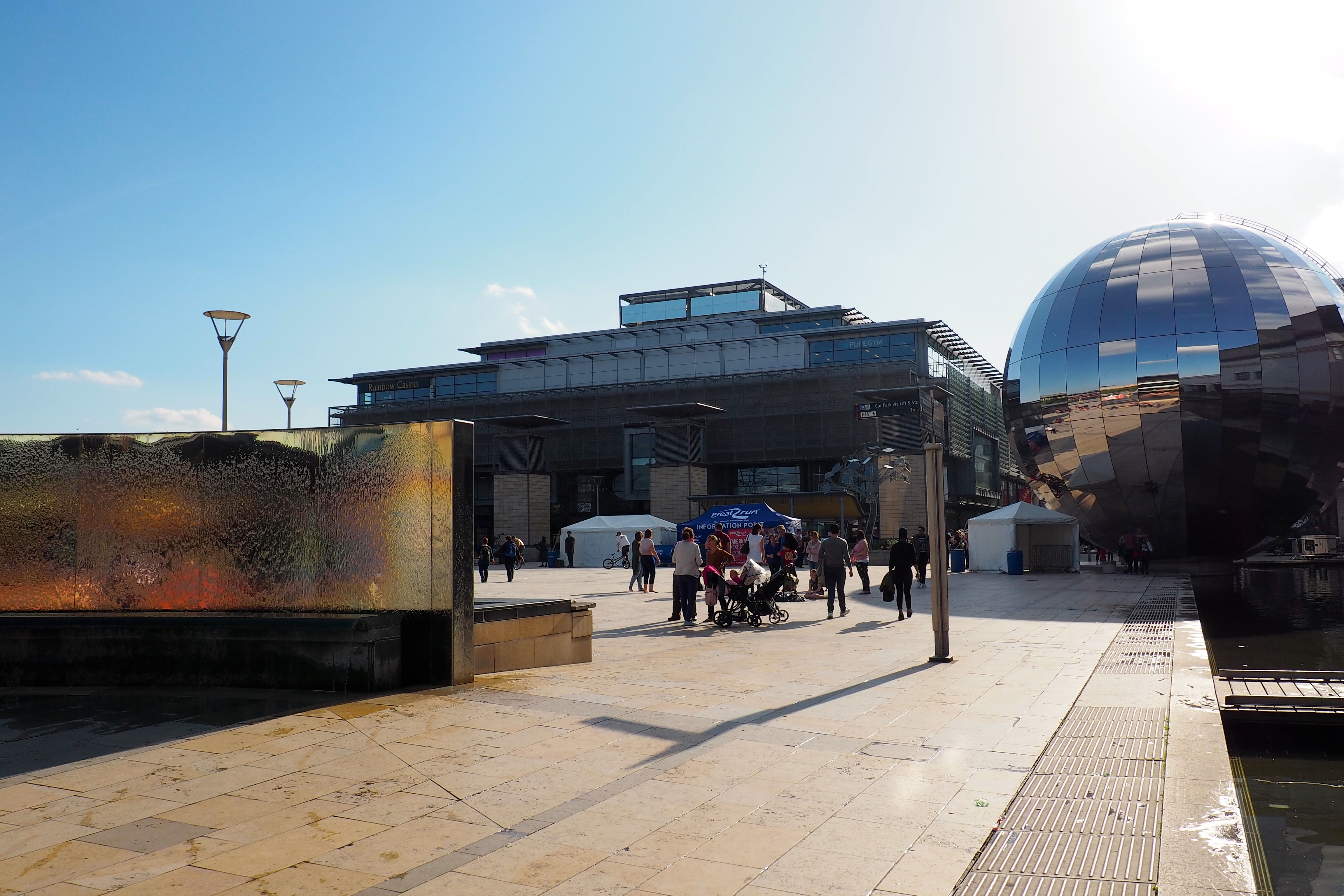 Go to Millennium Square, a contemporary plaza with fountains, modern sculptures, and some great people-watching. It's worth a meander and it's definitely okay to curiously head from there to the riverfront to watch street musicians and other buskers. Go on a Friday or Saturday evening in particular if you're looking for free entertainment — both from performers and from stag/hen parties.
Parks in Bath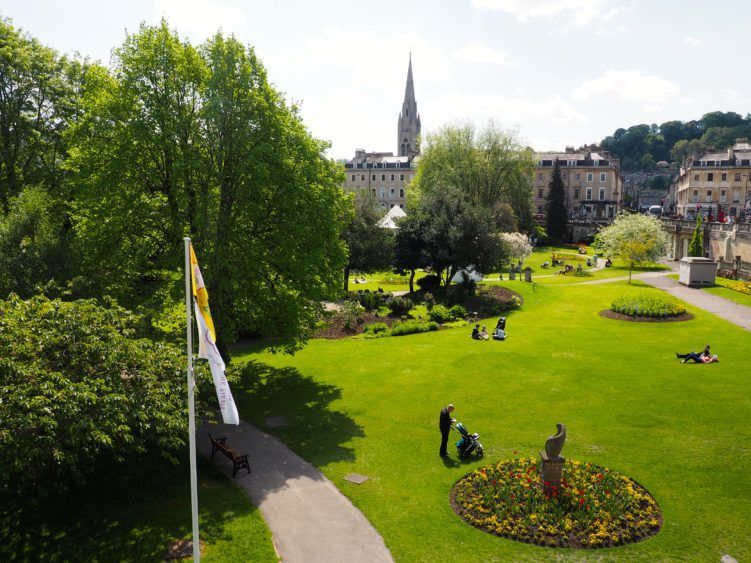 Most visitors spend their lazy time in Bath in the spa waters, which I thought were terribly overpriced and lacking in ambiance. My choice is Parade Gardens, a beautiful park near the river. Bring a book and a picnic blanket to enjoy some quiet in the sunshine. There's a small admission charge, which I think is a good thing because it means it's not crowded.
Where to Stay? Bristol or Bath
I stayed in both Bristol and Bath and frankly, that's not really necessary. By train they're just 12 minutes apart, so packing up and moving doesn't make a lot of sense.
I preferred Bristol, despite my initial reluctance and ignorance of visiting the city. There's way more going on, tons of great restaurants, and an overall fun vibe. However, if you specifically want some peace and quiet, choose Bath (it's especially calm once the day-trippers leave).
Best Hotels in Bristol
I stayed at the Mercure Holland House Hotel. My room was great, service was excellent, and the location was convenient to walk anywhere in "lower" Bristol.
If you want to stay up in the trendy Clifton neighborhood, I'd try the Berkeley Square Hotel which has an awesome location in walking distance to restaurants, bars, and shops (plus great reviews and rates starting under £100).
Best Hotels in Bath
I stayed at The Queensberry Hotel, which was perfectly adequate but didn't live up to its four-star billing. I think you could do better for the same money by choosing a quaint bed & breakfast. The city is compact, so location isn't as important since you can walk everywhere, so instead I'd look for somewhere that oozes Victorian charm.
The Bottom Line
Bristol makes a great base for exploring southwest England (look for daytrips to Stonehenge, Wells, the Cotswolds, and Weston-Super-Mare), not to mention the obvious attraction of the city itself. I enjoyed Bath also, but as someone who prefers sightDOING, the city was a little too quiet and passive for me to stay on an extended trip.
If Bristol wasn't on your radar before, it should be. I may have been clueless about the city before, but now that I've seen it for myself, I hope I get the chance to return!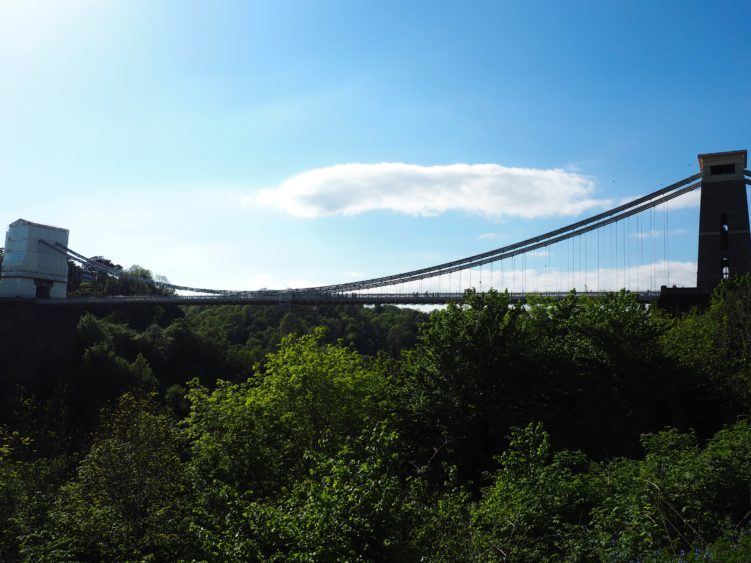 * * *
My trip was sponsored by WOW air, Visit Bristol and Visit Bath. As always, all opinions are my own.
* * *
Read Next: