This post may contain affiliate links. As an Amazon Associate I earn from qualifying purchases.
* * *
Paris was the first international city I visited solo. I booked a flight my senior year, intending to visit my friend and former roommate. She was a Parisian who had returned to France to attend graduate school after one glorious summer. Her classes were actually in Lille, but I wanted to see Paris first.
Passport in hand, I arrived in Paris, unprepared, naive, and excited.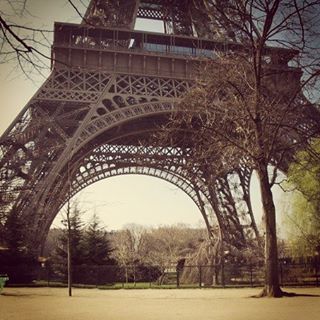 Prior to the trip, I was nervous. What if I got lonely traveling on my own? What if I couldn't communicate with my broken French? What if I got lost?
And truth be told, all those things happened. My first solo trip didn't go smoothly and I still remember sitting in the dark on the bathroom floor of my hotel room because I was too embarrassed to tell the front desk I couldn't figure out how to turn on the lights. (Hint: put the key card in the slot by the door.)
But soon, the loneliness disappeared and I stopped caring that I was lost. Paris was enjoyable even if everything didn't go to plan. And thankfully, Parisians weren't rude when I butchered their language. Of course, that was before the days of Duolingo and Youtube tutorials.
I ended up enjoying my trip, but more than that, I realized solo travel can be a great thing. Somewhere between spilling powdered sugar all over my pants from a street-food crepe and watching the city sparkle under the twinkle of the Eiffel Tower, I fell in love with Paris.
At least until I came home.
You see, all I wanted to do was tell my stories of this remarkable city. I wanted to share the adventure with people I loved. I didn't want the trip to be over.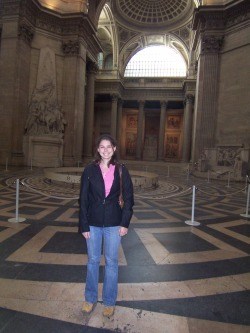 But I couldn't. Because when my long-term boyfriend came over, instead of telling him my stories, we broke up. It broke my heart and it left a negative association with all things Paris.
But, Becky. This is nine years later. Move on.
I know.
It's irrational. Illogical. Nonsensical. But I still expect going to Paris — beautiful, incredible Paris — to end with bad news.
I'm positive that the only way to give Paris a fair shot is to visit a second time. It's the reason I didn't fight (too much) when Mike said he wanted to stopover in the city of light. We're going there at the end of the month, ready to spend 3 days in a city built for romance.
This time, I'm hopeful I leave Paris with the same love and enjoyment, but without the sour aftertaste. It's not like I expect Mike to break up with me (in fact, we'll be celebrating our sixth anniversary!) and it's not like I think other bad news will be waiting.
But Paris, mon amour, you only get one more chance. Let's not make it bittersweet.
* * *
Help me out!
Can you help me get excited for Paris instead of dreading irrational bad news? Tell me what you love about the city (or what you think you'd love, if you haven't been) in the comments below.
* * *