This post may contain affiliate links. As an Amazon Associate I earn from qualifying purchases.
* * *
Out of all the trips I've taken, the one I get the most questions on is Morocco. I get it — it's an exotic destination that's a little more complicated to plan for than other countries! For those of you who need packing tips for Morocco and what to wear in Morocco, I hope this guide helps you prepare for your trip.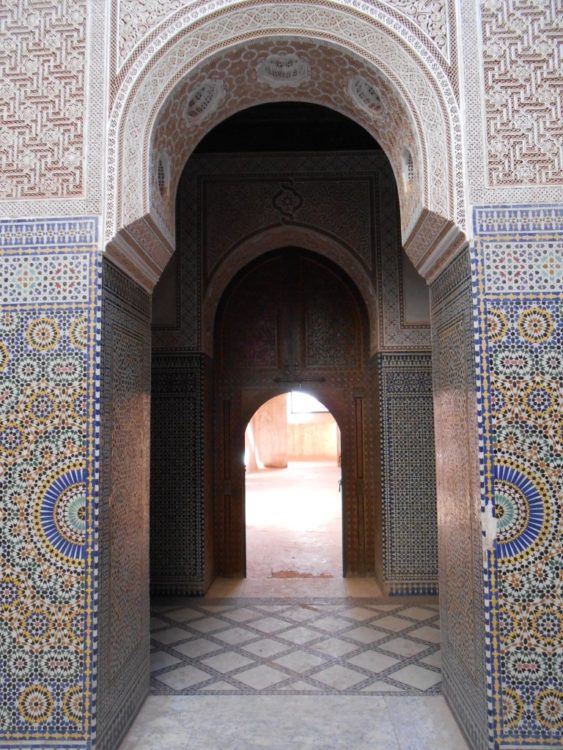 Morocco's weather ranges from moderate to hot. From December to March, you'll need lightweight winter clothes (and a jacket). Think fall in New York or London when you're deciding what to wear in Morocco.
The rest of the year, the temperature rises to very hot levels. You'll be delightfully sunkissed in the Atlas Mountains or with a sea breeze, and uncomfortable hot in the desert.
What to Wear in Morocco for Men
Unfortunately, you don't have a lot of wiggle room with your outfit choices in Morocco. It is pretty standard to wear long pants as a man, even in the height of summer. Jeans are perfectly acceptable throughout the country and are often the best options, but if it's hot out, you may want to opt for technical fabrics. Outdoor brands, like Columbia, have hiking pants that can be great since they are moisture-wicking, cool fabrics, and even sun protection.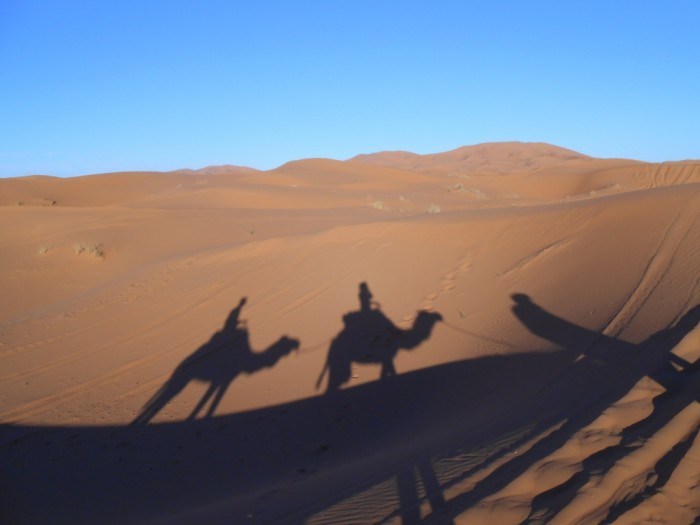 Men should keep their shoulders covered. Long-sleeve shirts are common amongst locals and loose shirts with long-sleeves can actually keep you cooler than short-sleeve shirts because of the sun protection they offer. However, short sleeve shirts are also acceptable, especially collared shirts and polos.
For shoes, sandals, loafer and sneakers are all fine, but consider the state of the roads when deciding to wear sandals: they are often uneven and very dusty.
What to Wear in Morocco for Women
Morocco is a conservative country with very defined gender roles. Women should cover themselves up. This means spaghetti straps and short shorts aren't appropriate articles of clothing. Low-cut necklines, see through tops, and mini skirts should be traded for conservative tops and longer bottoms to respect the local cultures.
Touristy areas like Essaouira are more open-minded to what women can wear but it is still best to lean towards conservative to avoid unwanted attention. When visiting religious or sacred places, long pants or skirts are a sign of respect.
Scarves or saris are a packing must for Morocco! I hate scarves, but they work great for covering your shoulders and/or hair in religious sites. If your first stop is Marrakech, you'll have plenty of opportunity to shop upon arrival at Djemaa el Fna square, but if you have a favorite from home, you might want to bring it.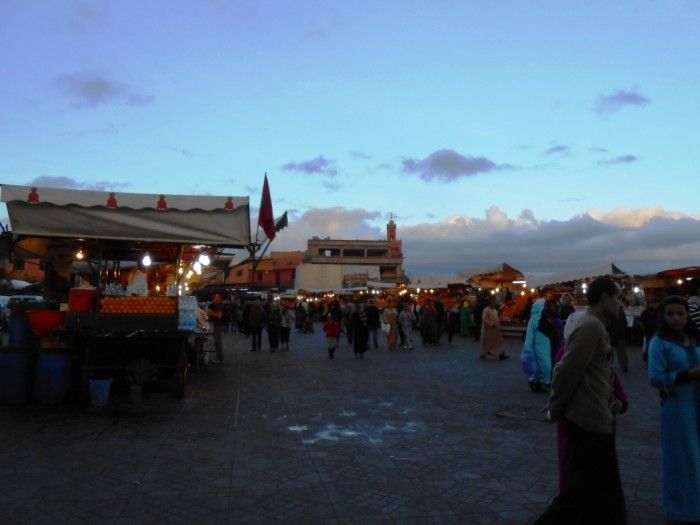 In the evenings, it is common to dress up for trendy restaurants and hotel bars. Make sure to bring some stately-styled mid-calf to maxi dresses, lightweight cardigans or blazers, and even bolero hats.
What Women Should Wear in Morocco in Summer
Because you need to covered a bit more than you are probably used to in warm destinations, the fabrics you choose are extremely important. Finding lightweight, breathable options are essential.
Long skirts or dresses in breathable fabrics are the best choice for combatting the heat. Loose fitting blouses or tunics will help to keep you cool even on the hottest days. I look for options at discount stores like TJ Maxx or Marshall's, but if you're shopping online, look for dresses made from bamboo cotton which is light, airy, and feels great against your skin.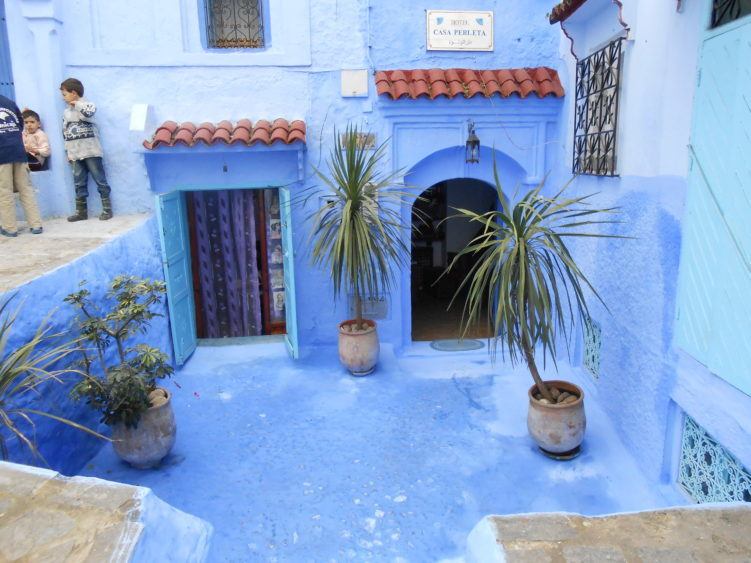 As far as shoes, sandals may be more enjoyable because of the heat, but the streets are cobblestoned and are often quite dusty and dirty, so I recommend flats or other walking shoes.
Final Tip for Travel to Morocco
Don't forget your sunscreen! The sun is strong here and in the desert there isn't much shade, so a 30+ SPF is essential to enjoying your vacation. Hats can also be a great option, but follow the locals' lead when entering mosques if you should slip them off.
* * *
Any favorite recommendations for what to wear in Morocco?