This post may contain affiliate links. As an Amazon Associate I earn from qualifying purchases.
* * *
Mercy Street is just like the first few chapters of Harry Potter. If you don't stick it out, you'll never get to the good stuff.
Frankly, if this spring hadn't been so wet and miserable, I never would've turned it on. I have no patience for PBS series and the introductory scenes of this TV mini-series didn't capture my interest. But it's filmed in Richmond and so I left it on out of local pride. Eventually, I got drawn into personal dramas and life as a Civil War nurse.
But like a lot of TV, where a show is filmed isn't necessarily where the story actually takes place. For the real history, I had to go north to Alexandria, Virginia.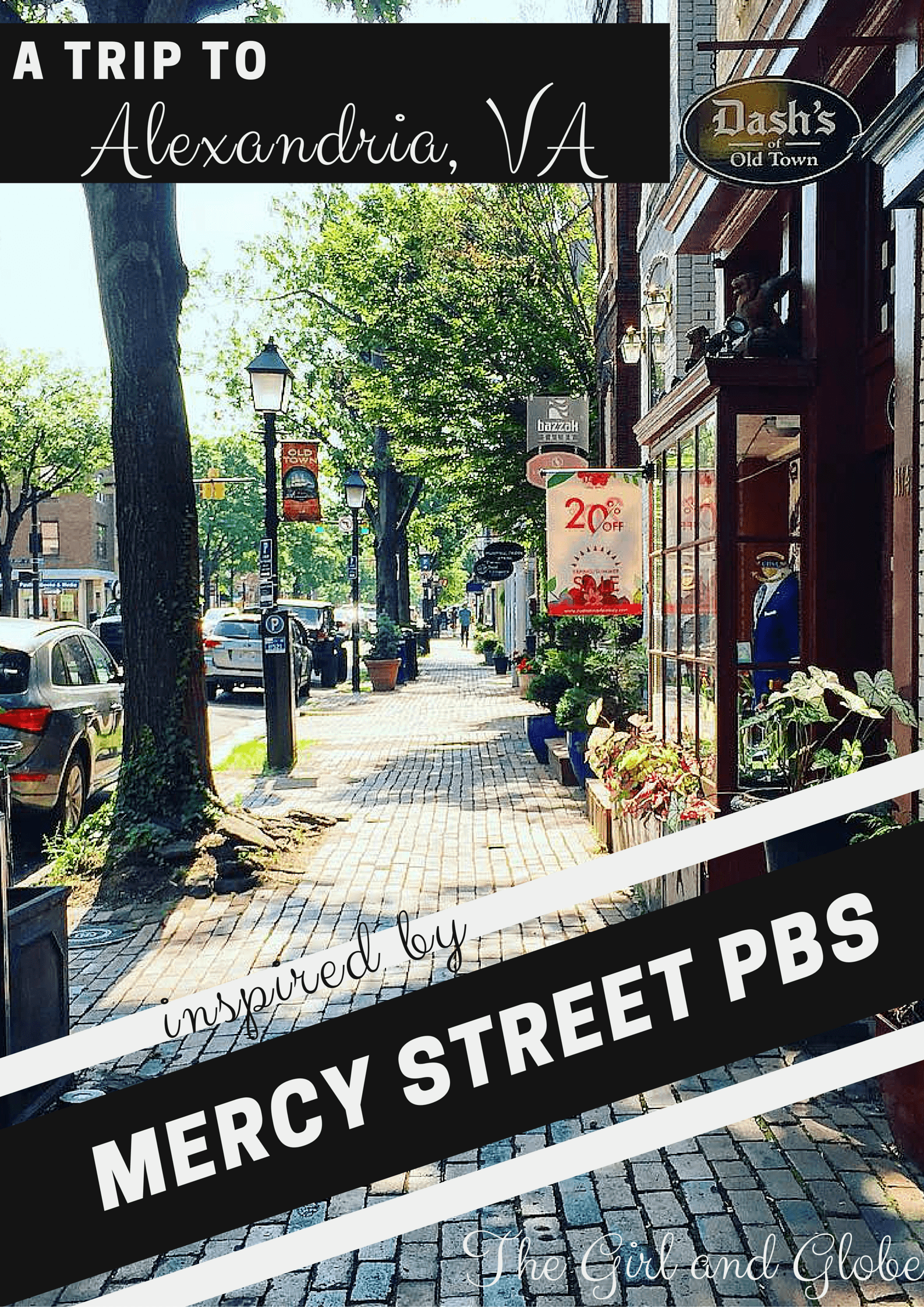 I don't often theme my travels, but Mercy Street was the perfect excuse to re-visit Alexandria. Nine times out of ten I hit the city to eat and drink, but I'd never allowed the extra time to explore beyond that. You know how it goes: sometimes the places closest to home are the ones you overlook. For me, that was Alexandria.
The city has done a great job capitalizing on Mercy Streetwith several new tours visiting the historical attractions in various ways. As for me, old habits die hard and even on a themed trip, I still prefer sightDOING twists.
So, ready to pretend I was an 1862 nurse, I hit the streets of Old Town Alexandria.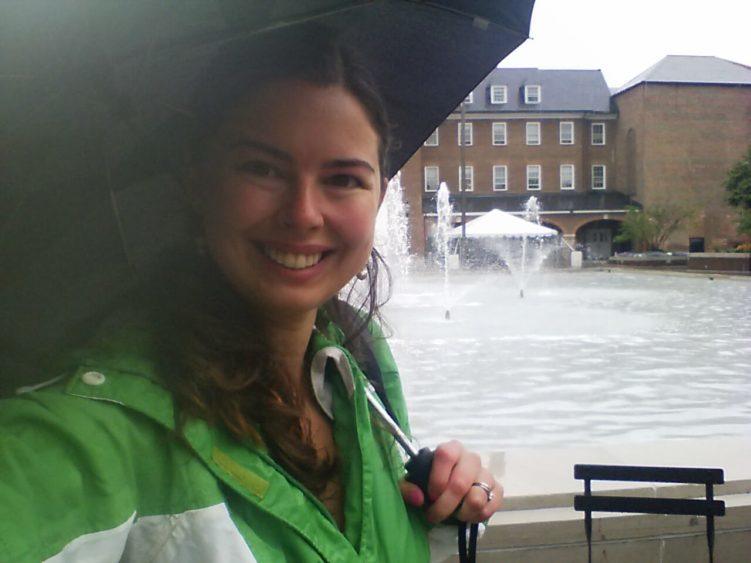 Mix Your Own Medicine
The coolest attraction in all of Alexandria is the Stabler-Leadbeater Apothecary Museum. Just touring the museum is cool because you'll see bottles full of dragon's blood, unicorn root, and even Job's tears. Guides love to share the crazy "remedies" that were used in the past, like ingesting mercury if you're constipated.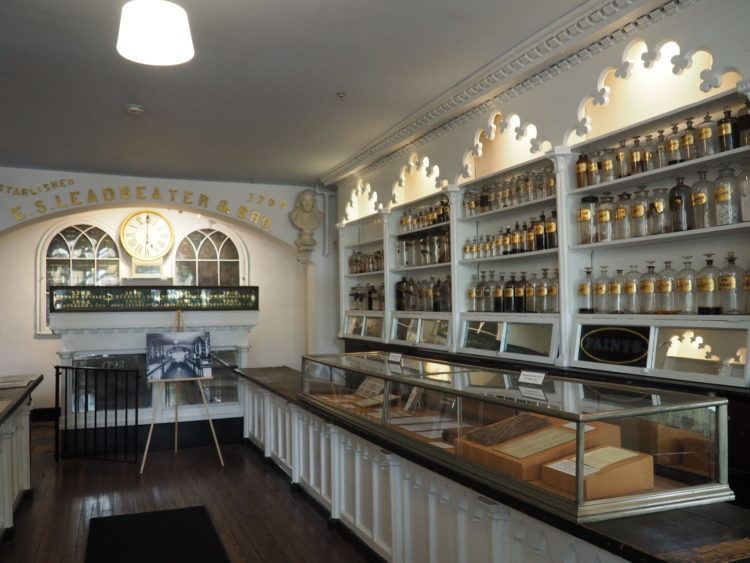 But to pretend you're the one mixing medicines, you can sign up in advance for a Potions & Lotions package. It's intended for groups, but it's actually open to anyone (as long as you pay for a minimum group size, about $30). If you've ever wanted to go home with homemade lotion, this is the setting to try it!
Geocache in a Garden
A lot of Mercy Street takes place at the Mansion House Hotel, and the next-door Carlyle House is the prior home of the Green family. It was used as housing for doctors, VIP guests, and even some patients. You can join guided house tours, which include an exhibit on Civil War-era medicine (including a surgical theatre, re-created patient's room, and Mansion House Hotel artifacts).
I was a little scared off by a long tour, so I focused on the gardens. The grounds have a few hidden geocaches, more for the colonial history and as a stop on the Star Spangled Banner geotrail. If you've never geocached before, for urban settings like this one you can use your phone GPS to guide you instead of buying special equipment.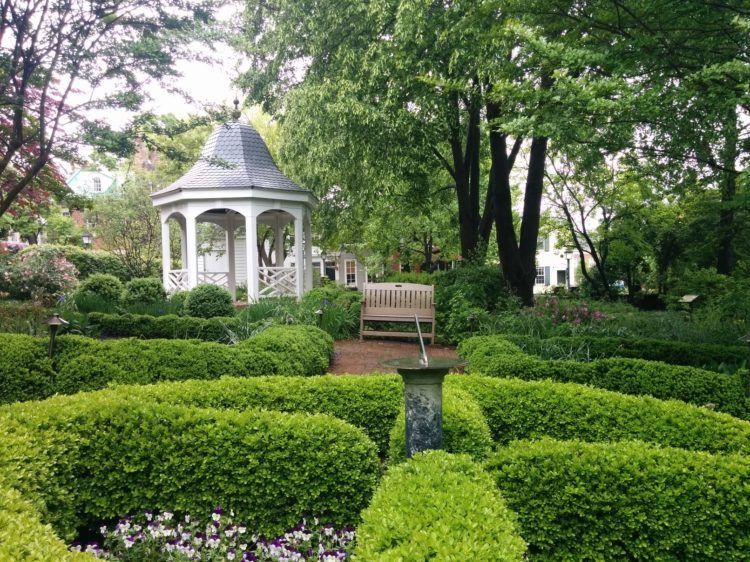 Bike Just Outside Old Town
Life as an African American is one of the main themes in Mercy Street and the director made sure to consult with the director of the Alexandria Black History Museum. Admission is donation-based, so I stopped in quickly to see the self-emancipation exhibit which is touched on in Mercy Street.
Although it's an important topic, the piece that made more of an impact on me was the Contrabands and Freedmen Cemetery. Many contrabands (freed slaves) moved to Alexandria and were often destitute, starving, and ill. The refugee crisis eventually prompted the Superintendent of Contrabands to build a dedicated cemetery for these African Americans.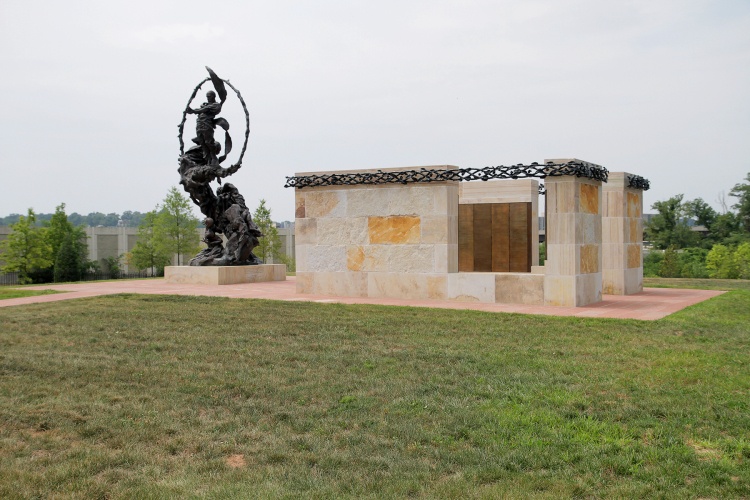 The long-forgotten cemetery is only about a mile or so from King Street and less than two miles from the Black History Museum, making it an easy bike ride for anyone with an interest in this piece of American history.
Walk, Drink, and Explore Some More
There are a few walking tours through Old Town Alexandria that stop at Mercy Street sites, like the Lyceum (another war hospital and today a museum with Green family furniture). If you love history, these are perfect for you.
For me, eating and drinking was still on my Alexandria agenda even on a Mercy Street trip. What does that mean? Overlaying a walking tour map with Alexandria's historic breweries. Unfortunately, the Civil War breweries are no longer standing, but most of the city is beautifully preserved. Look at the nearby buildings and you'll still feel like you're back in time.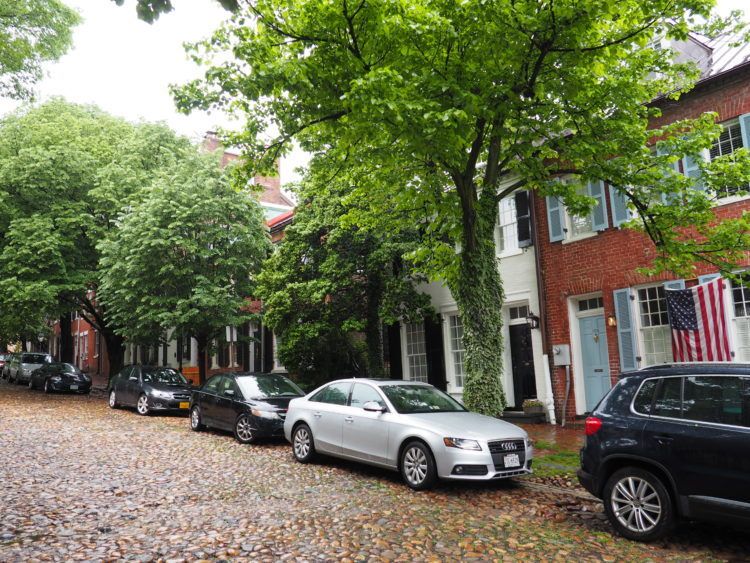 If you go…
I drove to Alexandria, but arriving by train is a great alternative. From the train station, you can walk to the riverfront in about 25 minutes or you can take the free trolley. I love the walk since you pass by tons of great shops and architecture along the way.
I've eaten at a number of Alexandria restaurants over the years. My two favorites are Brabo Tasting Room (order the daily special tart: regardless of what it is it'll be good!) and La Tasca (beware the potent sangria, unless of course you're partaking in their sightDOING class). Killer ESP is as sinfully decadent as it gets.
I finally stayed overnight at Kimpton's Lorien Hotel & Spa. It's right near the train station rather than in the center of Old Town. That's a good thing because you'll actually be able to find free on-street parking and you'll have an excuse to walk off the extra calories you consumed. The hotel is lovely, but my favorite parts are the free bike rentals and the yoga mats in the room (hint: take it down to Waterfront Park and practice in the fresh air).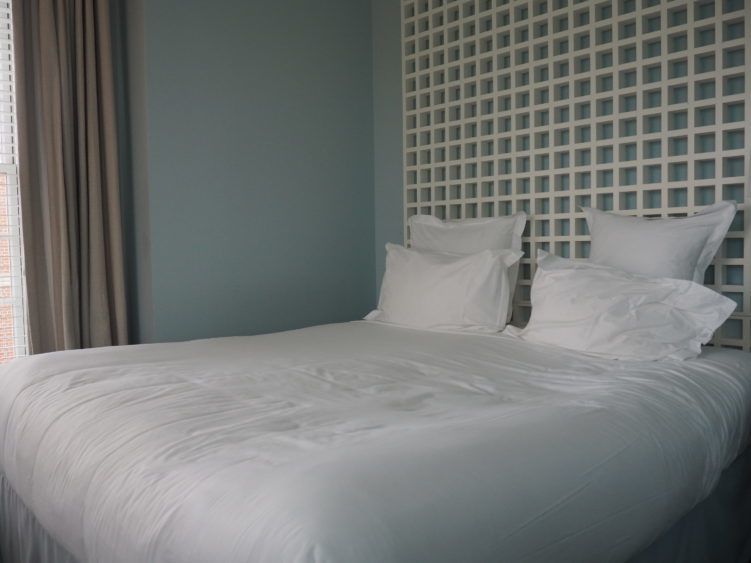 * * *
I received assistance from Visit Alexandria to make this trip happen, but I planned my whole itinerary so I could share what Old Town is really like. Their website is one of the few that's actually useful to visitors, with tons of travel ideas, walking routes, and itineraries, so check it out!