This post may contain affiliate links. As an Amazon Associate I earn from qualifying purchases.
* * *
I'm a simple traveler who doesn't need a lot from my hotel. In almost all cases, I'd prefer a cash discount than a vague guest benefit like a room upgrade or bottle of water when I check in. One of the alternatives to traditional hotel loyalty points direct from the hotel is by booking your stay through Hotels.com Rewards (formerly Welcome Rewards), a program I'm learning to love. Here's why:
Hotels.com Rewards is Simple
With Welcome Rewards, all hotels earn rewards at exactly the same rate: 10 paid nights = 1 free night. If I earn Welcome Rewards, I don't need to wonder whether that brand of hotels offer 5 points or 10 points per dollar spent and it doesn't matter if you spend 3 nights at a single hotel or 3 nights at 3 different hotels. Since there are almost no details to remember, it's refreshingly simple and straightforward.

Independent Hotels Earn Rewards
Staying at boutique hotels or independent properties is a great experience. They're almost always more unique and interesting than chains, can be smaller and offer more personalized service, and may even be cheaper than a chain hotel. Although not all hotels participate in Welcome Rewards, many of them do — giving you an option to earn rewards even when staying at non-chain hotels. Just check for the handy Welcome Rewards information when choosing your room and rate to confirm you're earning rewards.

Welcome Rewards Offers Global Coverage
Not all hotel brands are found all over the world. Even if you normally are loyal to Hilton, there are some cities where you won't find a hotel. But with Welcome Rewards? You can stay anywhere worldwide and still work toward earning a free night. Additionally, you won't feel pressured to stay loyal to Hilton if Marriott happens to offer a better resort in your destination.
Easy Redemptions
Forget black-out dates, certificate fine print, and other strings. There's really only one restriction with your free night through Welcome Rewards: the value of your free night is worth the average cost of your 10 paid nights. If you averaged $150/night on your paid nights, you're given an allowance of $150 toward the free night. If you want to redeem toward a more expensive hotel than you normally stay at, just apply your Welcome Rewards to the cost and pay the difference.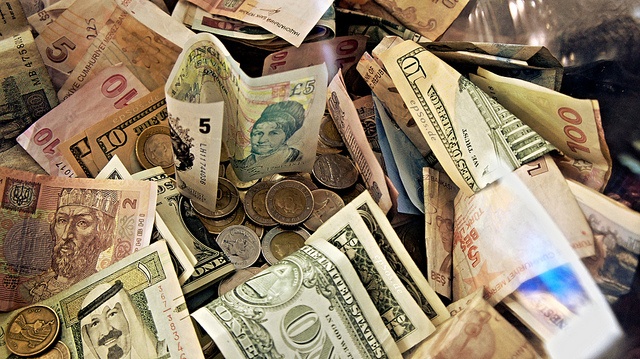 Cash Rebates
In most cases (but not all, so double check!), I've found that Hotels.com offers the same room rate for my hotel stay compared to booking directly through a chain hotel website or other online booking agency. In those cases, throwing on a shopping portal bonus can really sweeten the deal. That's in addition to the free nights you're working toward.
Read more about using a shopping portal and how you can save more on every online purchase you make.
A Few Potential Downsides to Welcome Rewards
For the sake of being balanced, this program is not perfect. There are a few things you need to be aware of – and things that may be a downside to some people depending on your travel styles.
You can't combine coupons and Welcome Rewards earnings. Hotels.com frequently has coupons out for 5-15% off your stay, so you might prefer to get the upfront discount rather than save up for a free night later on. Either way, it's an easy way to be save.
You won't earn hotel points or stay credit toward earning status at chain hotels. Welcome Rewards is instead of standard hotel rewards, not in addition to. If you value hotel status perks or if there's an incredible promotion to book directly with a hotel, you might not want to use Hotels.com. It might change on a case-by-case scenario.
Welcome Rewards is not great for aspirational awards. Since the value of your free night must be less than or equal to your average paid rate, you can't book 10 nights at the Motel 6 and expect a free night at a 5* luxury hotel in Tokyo. However, if you're just looking to save some cash on your next hotel stay, it is a good option to earn 15%+ in value on every night. I prefer cash savings to upgrading my experience, making this a good value for me.
Not all rates qualify for Welcome Rewards. For starters, some individual properties are excluded from Welcome Rewards, but even participating properties may only offer rewards on certain rate types (for example, prepaid and nonrefundable). I've been able to find refundable rates that earn rewards for most of my hotel needs, but always double check your rate details and consider a second choice hotel if the rewards are more important to you than the property itself.

Yes, there are situations where booking directly through the hotel will provide better value, but Welcome Rewards offers consistency and simplicity as well as a broad range of participating properties. I'd encourage you to check it out and see if it's a program that will work for you.
* * *
Share your thoughts in the comments!
What are your favorite ways to save on hotels and earn rewards?
* * *
Get More Travel Saving Tips:
Please note some of the links on this page offer a commission to me if you complete a purchase. As always, I appreciate your support of this blog.