This post may contain affiliate links. As an Amazon Associate I earn from qualifying purchases.
* * *
I prefer to shop in the comfort of my pajamas. It's partly because I'm lazy and partly because I usually find better prices online than in stores. Plus, on almost every purchase, I can earn another 1-10% cash back in rebates by starting my purchase at online shopping portals.
If you're like me, you probably have a set of favorite online stores. However, did you know you can actually earn money by shopping online? Simply starting your purchase at online shopping portals will reward you with cash back or frequent flyer miles. This is one of the fastest ways I earn a little extra for my vacation fund!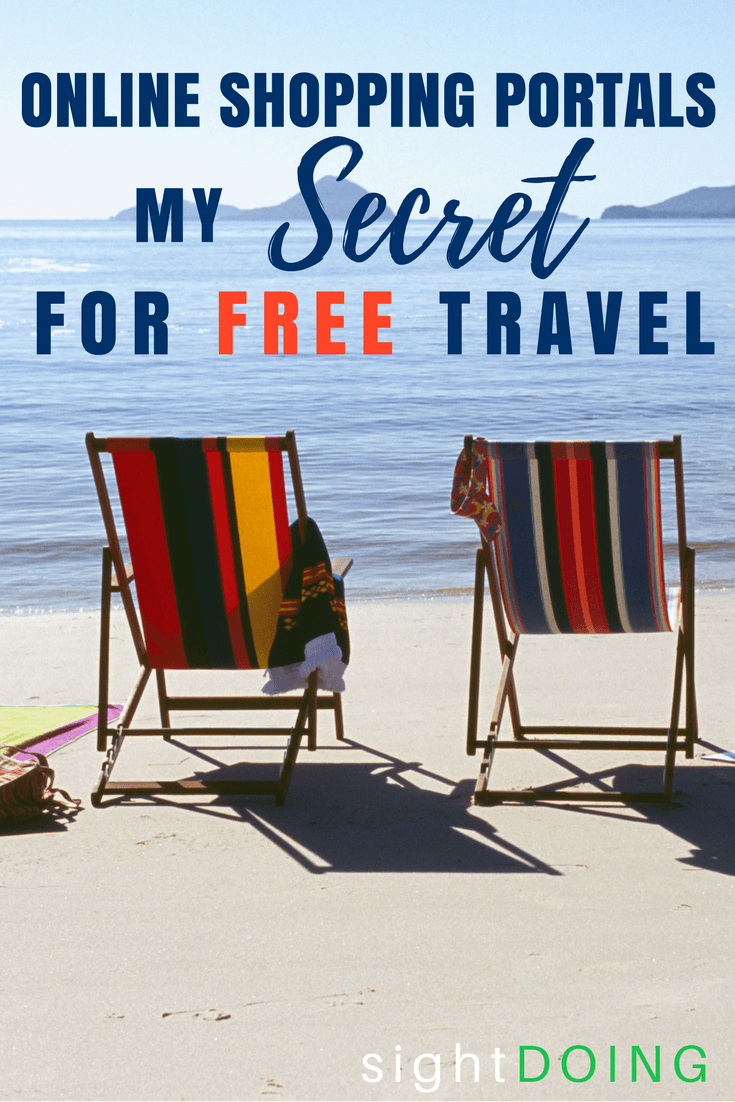 Online Shopping Portals Are Basically an Online Rebate
Here's why: you still have to front the entire cost of your purchase. You'll get your rewards later, sometimes in just a few days and sometimes not until a few months later. And just like rebates, you have to do it the right way or you won't earn anything.
The good news is that it's VERY easy and VERY rewarding!
Looking for another form of cash back? Use Paribus to track your purchases and get refunds if prices drop.
So what's the scoop? How do you use these online shopping portals?
It's pretty simple. First you'll sign up for an account with your preferred online shopping portals. Make sure you're logged into the account, search for the website you want to shop at, and click the link to go to that store. You HAVE to click on their link so that the shopping portal can "track" your purchase. They will be automatically notified of how much you spent so that they can calculate your reward and credit your account.
There are a few things to keep in mind:
Purchases of gift cards almost never qualify for a rebate. However, you WILL earn rewards when you spend that gift card later.
Shop at one store at a time. Tracking often gets screwed up if you're trying to simultaneously shop at Gap and Macy's or wherever.
On that note, do all your shopping in ONE tab — specifically the tab that the online shopping portals open for you.
Only use coupons that you find directly from the shopping portal or on the store homepage. If you have special offers from your email or that you tracked down online, they usually negate your purchase. You can always try to use both discounts but don't be surprised if that means your purchase did not qualify for cashback.
Start with an empty shopping cart at the store or else your purchase might not qualify. Sometimes I send myself an email with the product number or full name of the product so I can find it easily. Some stores let you have wishlists which is easier — you can save the purchase to your wishlist and then after you start from online shopping portals, you can move it from your wishlist to the cart.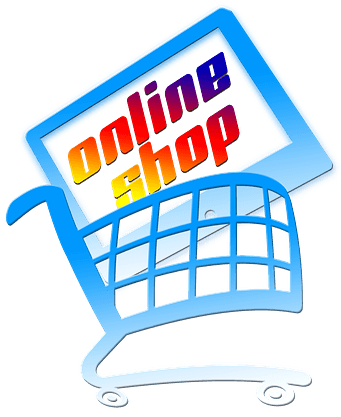 Online Shopping Portals Offer Your Choice of Airline Miles, Hotel Points, or Cash Back
…and I switch between all of them, since I'm a travel lover. But maybe you don't want free travel (I don't believe you!) and you'd rather be earning cash back to use on clothes, Christmas gifts, or even just groceries.
Even if you prefer cash back all the time, there's one online shopping portal for airline miles you should bookmark. JetBlue is the ONLY program I know that offers a reward for purchases at Amazon.com. And roughly 70% of my online shopping, I do at Amazon. I bet you're the same way.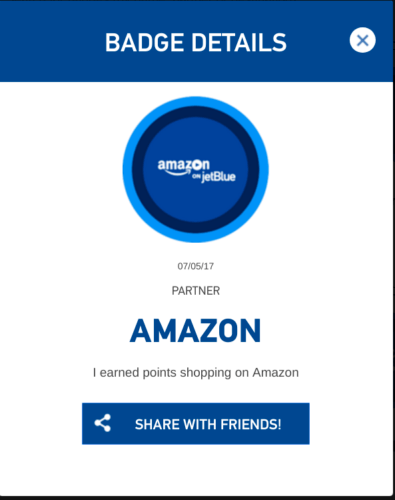 You will earn 3 JetBlue points for every dollar you spend at Amazon, which adds up quickly. Don't believe me? I never, ever fly JetBlue but I've already earned enough points for a free one-way to Orlando or Fort Lauderdale or even a free round-trip to Boston if I time my dates to the off-season. That's with just 6,600 points, or $2200 in Amazon spending. I know, that's a lot of cash I spent but you can take your time. I bet you spend $200 a month at Amazon…I know I do.
Bookmark it: TrueBlue Amazon Link (the Jetblue Amazon Online Shopping Portals)
Cashback Online Shopping Portals
Cash is king, right? So a lot of times, online shopping portals offering you cash credit is the best choice.
But there's always a catch! Most cashback online shopping portals require you to earn a minimum before you can cash out. So you might earn 50 cents on a purchase (for example, 1% on $50) but unless you've totaled up to $20 in earnings, you can't actually touch that money. What a waste!
That's why I advise to limit yourself to using the same 2-3 sites each time. That way, you'll be collecting all your cash in one spot so you can realistically cash out but you'll still have a few choices in case one of the online shopping portals is offering a higher cashback percentage for that specific store.
My Favorite Cashback Online Shopping Portals
That brings me to my favorite websites (other than the JetBlue Amazon Shopping Portal which I use all the time).
For cash back online shopping portals, my top 3 are TopCashBack, Mr. Rebates, and Ebates.
TopCashBack consistently offers a pretty high rebate, sometimes 1-2% more than other websites (but not always!) Use my referral link to get an extra $10 added to your account!
Mr. Rebates is one of my favorites because they track properly, every time. What does that mean? Simply that I don't have to worry about whether or not they credit me the right amount. You'll get $5 with my referral link.
Ebates is another of my favorites because they have bonuses all the time — like Dell is normally 2% cash back but right now it's 10%. That's a huge bonus if you pay attention to the specials. You'll get $10 with my referral link.
Several rewards credit cards also offer online shopping portals. These are great because the rewards you earn will instantly combine with the rewards you've earned from paying with your credit card. That means you don't have to worry about cashing out of a second account.

If you have cards with Chase Ultimate Rewards, Citi Thank You Points, or Discover, be sure to check for online shopping portals!
Earning Frequent Flyer Miles from Online Shopping Portals
Sometimes frequent flyer miles are better than cash, especially if you're a travel-lover like me!
Online shopping portals offering frequent flyer miles work the exact same way, except that miles are credited to your airline account. It's one of the strategies I use to save up for over-the-top luxurious vacations. I flew first class to Vietnam because I earned 80,000 airline miles through a combination of strategies — if I had stuck to cashback, that would have been out of reach forever.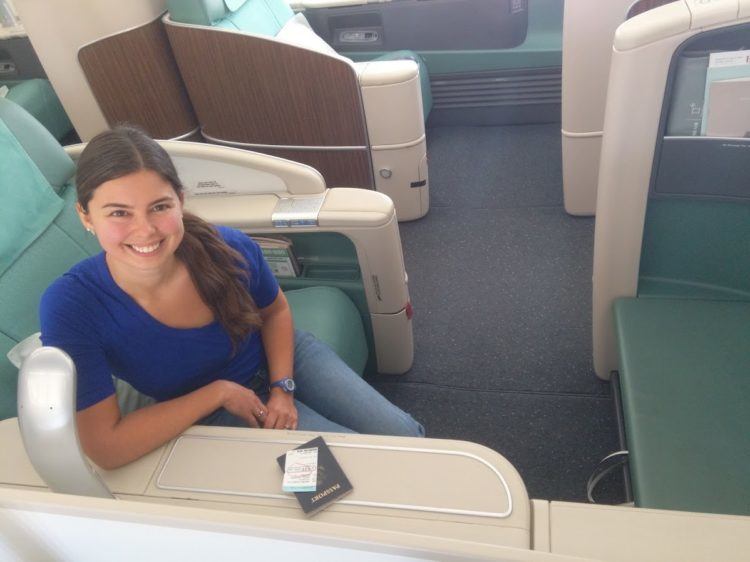 You heard me when I said 80,000 miles, right? The point I'm trying to make is that you need a good chunk of miles in a single program in order to hit the threshold for a free ticket. Obviously economy-class tickets on shorter journeys will be a lot less than 80K, but no matter what you're talking thousands rather than hundreds. Don't waste your time with frequent flyer shopping portals unless you think you can get to a useful amount.
There are, of course, a few exceptions:
Making a small purchase, even earning just 2-3 miles, will extend the expiration of miles you already have. So if you flew United a year ago but haven't saved up enough to be useful, just credit a small purchase through the United shopping portal and prolong the life of your total balance.
Earning miles with programs you're already collecting. I earn miles from flying American Airlines anyway, so between a few flights, the miles I earn on my airline credit card, and shopping portals…I can definitely get up to a useful amount.
Look for bonuses. You'll get emails with promotions like earning 2,000 bonus miles for spending $250 at any of their partner stores — on top of the miles you normally earn. Generally speaking, these line up with big shopping events, like Back to School, Black Friday, Christmas sales, etc.
The Bottom Line About Online Shopping Portals
Most of us are going to shop online anyway. You should be earning a reward of some sort when you do. You might only earn $2-3 at a time but that's enough to add up to hundreds over the course of a year: real money with real value.
You'll be able to redeem those incentives faster with a strategy, so look for the best offers, focus on a few programs, and start dreaming about where you'll travel from those rewards.
* * *
Don't forget to sign up for your cashback accounts now!

TopCashBack | Mr. Rebates | Ebates

Like I mentioned in the article, I earn a credit if you use my referral links to join these online shopping portals…and so do you!
It's a win-win, so sign up and start shopping 🙂