This post may contain affiliate links. As an Amazon Associate I earn from qualifying purchases.
* * *
If you looked at the hotel stays I've completed and/or reserved, you'd swear I'm scatterbrained. I jump from hostels to campsites to upscale mountain resorts and trendy chain hotels.
Sure, there are times when I just want a basic room and anywhere will do so I look for a simple property at a low price. However, every once in awhile I want a luxurious hotel that offers pampering and that extra touch. These methods help me splurge for a special occasion without hurting my wallet.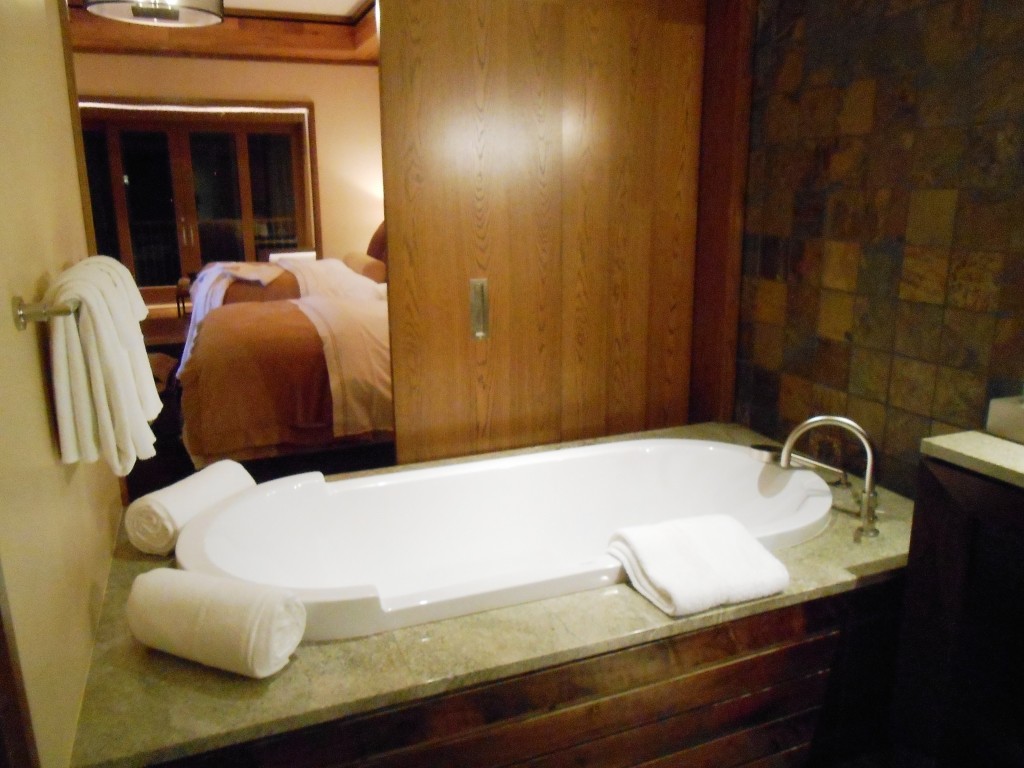 How to Save Money on Hotels
Don't Search for Best Available Rate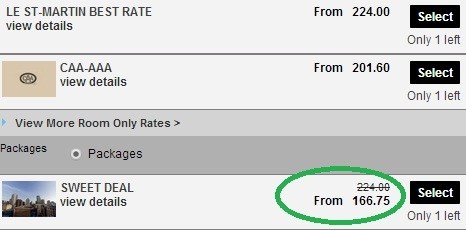 Contrary to popular opinion, the best available rate is not always the lowest price. It's common knowledge that you can save around 10% by committing to a nonrefundable rate, but often there are even better options available in terms of both price and reservation flexibility. Make sure you've selected to view all rates and packages in your search so that all your options come up instead of limiting yourself. These deals are rarely hidden as long as you know to search for special offers.

Book With a Travel Agent
In this day and age, you probably make most of your hotel bookings online and independently, but travel agencies can often sweeten the deal. Word of mouth can be the best way to find out about a great agent, but one of my personal favorites is Virtuoso. They only work with upscale properties, so it's not a good bet for when you just want to spend $100 on a Holiday Inn for the night, but on splurges they can be great. Although they don't discount the room itself, they offer lots of bonus amenities to lessen the sting.

Amenities will vary by property, but you can usually expect offers like free room upgrades, early check-in and/or late check-out, free breakfast, spa or restaurant credits, and more. (HINT: American Express Fine Hotels & Resorts offers similar or better benefits, but you have to be an AmEx Platinum cardholder to qualify).
Another alternative to the hotel route for accommodations: Use Airbnb to Save Money on Vacation (and an Airbnb Coupon Code)
Stay Awhile

Most of my splurge hotel stays are only for one night rather than an extended stay because even at a "good deal" of $200/night the price can add up quickly. However, there are other times where it might actually make sense to settle in for a little while. Some hotels, especially during slow periods, entice travelers to plan longer stays by offering discounts for longer bookings. If your schedule allows a longer stay, it might be worth doing a mock booking to see if you end up saving money by staying longer instead of switching properties partway through your stay.
Book Last Minute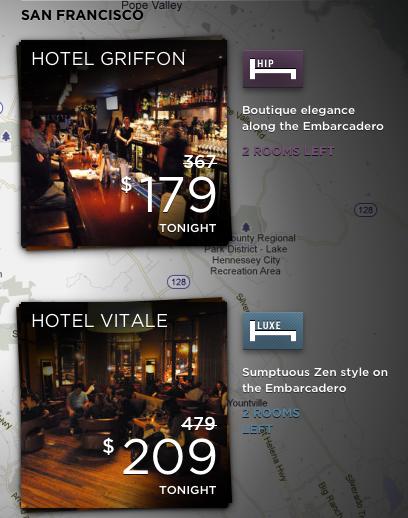 An empty room doesn't bring in any profit to the hotel, so some hotels are willing to offer lower prices if they know that night is sparsely booked. Since properties don't want travelers to get in the habit of booking at a discount at the last-minute, you usually won't see a good deal by booking directly on the hotel website but you'll find plenty of services offering same-day inventory at discounts of 20% or more compared to the best available rate. Spontaneous travelers an capitalize on this by downloading smartphone apps like HotelTonight, Blink (for Europe travel), or Hotel Quickly (for Asia). Keep in mind that five-star hotels at half price might still be more than you want to spend, so if you're on a strict budget this might not be the best strategy for you, but it can be a great way to stay in style otherwise.
Use these tips to find cheap hotels in Europe: My Secret for Cheap Hotels in Europe
Travel Off-Season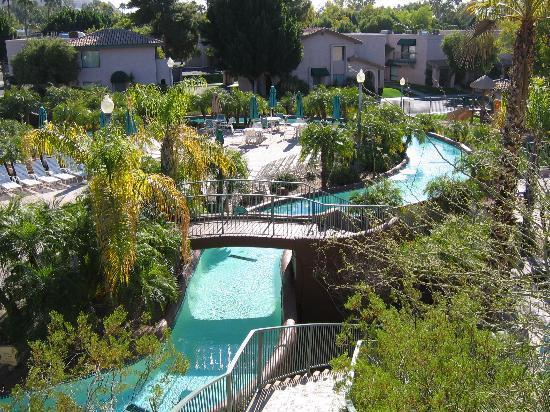 I like to travel in the off-season to take away of lower crowds, but it's also a great way to save on accommodations. Some cities have organized discounts on hotels during slower travel periods, like New York City's Hotel Week which occurs in January, but you'll find plenty of deals even when they don't coincide with a special marketing event. My sister and I scored a great price on a resort in Phoenix by traveling in August, and we definitely got our money's worth using the hotel pool and waterpark! More recently, heading to Iceland in winter brought prices down to my budget. There are trade-offs to going in off-peak times, but I've always had a great vacation regardless and typically save enough money to help fund the next trip!
Book a Mystery Hotel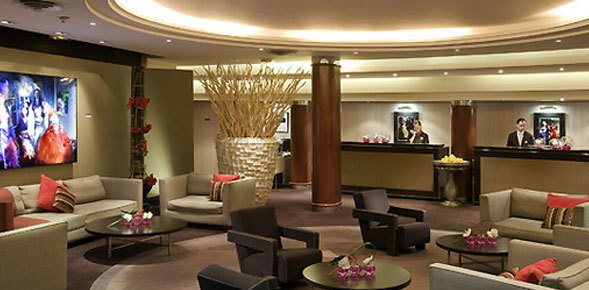 I get it: sometimes you want a particular hotel for its location, amenities, or unique features. However, there are other times when I know I just want somewhere upscale but I'm not concerned with the specifics. Everyone has heard of Priceline and Hotwire, which offer deep discounts, but you'll find similar secret hotel bookings on Travelocity and elsewhere. There are online resources to teach you how to use these sites and how to guess where you'll end up before booking, but frankly, I just stick to bidding on 4* or 5* hotels and know I'll get something good.
Use price drop tracking sites like TripBam to expand your savings even more: Using TripBAM vs. Tingo to Lock in Hotel Price Drops
Take Advantage of Membership Sites
Hotels don't always put the lowest prices on their own websites and instead negotiate with other booking platforms to provide deals to membership-only travel websites. By requiring registration and login information, these discounts may be officially unavailable to the general public while still being quite accessible in practice. Amazingly, many of these membership programs are actually free to join. Deals will rotate, are often limited-time only sales, and can frequently require nonrefundable bookings, but if you can commit to a reservation you can find great prices. Try Jetsetter, TravelPony, or my new favorite: Splendia. These websites take hotels that are normally way outside of my price range and make them splurges that I can actually afford.

Redeem Travel Rewards
Although all the options above are available to anyone, with a little forethought and planning you can collect hotel rewards and later redeem them for an entirely free stay. You can earn points by being a loyal and frequent traveler with specific hotel brands and/or booking methods, using credit cards that offer the ability to earn travel rewards, and sometimes by simply participating in activities that have nothing to do with travel at all. Thanks to rewards, I've had the opportunity to book properties that would otherwise be way out of my budget.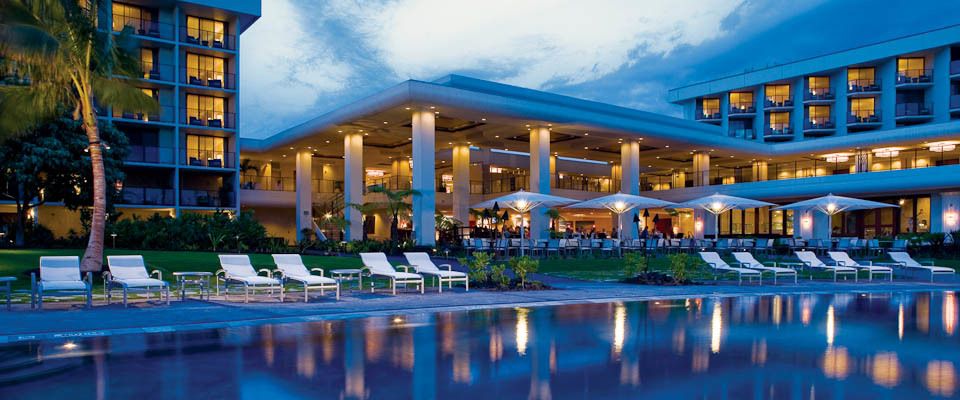 You may decide that a basic hotel is always perfect for your needs and you'll still find me taking advantage of campgrounds and hostels. However, if you want that extra something, don't lock yourself into full price.
If you're interested in an even more alternative way to save money on accommodations: Is a Housesitting Membership Worth the Money?
* * *
Share your secrets in the comments below!
What other techniques have you used to lock in hotel discounts?
* * *
Read more about saving money with hotels and accommodations:

Why I Use Priceline Priceline is a great resource to save money on hotels, especially in the United States. There is an easy method to figure out exactly what hotel you're getting when you use their Name Your Own Price tool or Express Deals.
Recommended Travel Resources (That I Actually Use! There are an unlimited number of websites and tools available for travel planning, these are the ones I use myself and what I recommend for others.