This post may contain affiliate links. As an Amazon Associate I earn from qualifying purchases.
* * *
Two things that consistently make me happy are travel and saving money. Put the two together, and I'm a happy camper, so I was thrilled to learn about TripBAM, a website that tracks hotel prices to notify you when rates drop.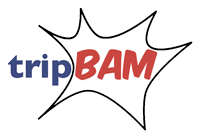 Essentially, you'll enter your preferred hotel and dates — even if you've already booked — and any other nearby hotels you'd consider staying at. Then tripBAM will search daily to see if there are price drops at any of those hotels.
You have the option of TripBAM automatically rebooking you at the lower price at your pre-approved hotels or simply being notified by email to review each offer individually before deciding whether or not to rebook at a different hotel.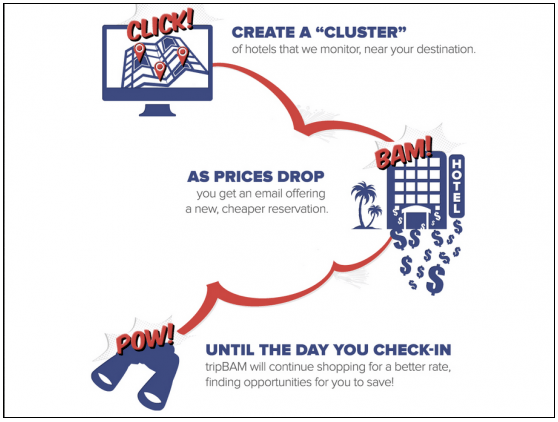 I had no problems setting up an account and inputting the details of an existing Toronto reservation. I've received emails showing alternative properties and their rates for my stay, so it does seem to be working. I've declined all offers so far, but am interested to see what else may pop up in the coming days before my trip.
What I Love about TripBAM: I love that all rates booked through them are refundable, so if prices change further, you'll still be eligible to lock in even lower prices. Since I'm often flexible about the property I stay at, I'd be happy to be at a hotel down the street to save some extra money.
What to Keep in Mind: Your definition of "best rate" may be different since one hotel may offer free parking, wi-fi, and breakfast while the "cheaper" property next door could charge for each of those. Look over the details and remember, you don't have to allow them to automatically rebook!
How does tripBAM compare to Tingo?
Tingo has a similar premise, but different approach. They also will track prices on your hotel stay automatically, but only for the hotel you've booked at. This is great for times when I know a particular property I want to stay at and am not willing to compromise on the hotel itself. Since prices do fluctuate, it can be worth it to follow the prices on your stay and rebook when you see a lower price – especially if you weren't convinced you got a good deal to begin with.

Tingo does all the tracking and rebooking automatically, so you just sit back and wait for a refund. It's simple: Book your hotel through Tingo and then watch the emails come in when a lower price becomes available. You'll automatically get the refund if the price drops, and if your room stays at the same price but an upgraded room becomes cheaper, you'll lock in the upgrade. Either way, you win.
I used to love Tingo, since they used to have an option to simply track prices without making a booking, but that's no longer an option. Now, you'll need to book with Tingo, prepay your rate, and wait until a refund (or two!) are applied to your account. It's incredibly simple, but you do need to book through Tingo, which means you may not receive discounts or benefits offered by booking directly.
What I Love: Despite requiring you to prepay your stay, your Tingo rates are usually refundable, so if you're willing to front the money, it can be a way to potentially save on your stay.
What to Keep in Mind: Not all hotels booked through Tingo will qualify for automatic price tracking and rebooking. Obviously, any nonrefundable rates won't qualify and some hotels in general also opt out of participating in this service. I personally think it's shady for Tingo to offer these as booking options when the entire point of their website is to lock in lower prices. You can easily sort out the non-participating hotels with a quick checkbox, but double-check your specific rate when you click through to book to make sure it qualifies.

The Bottom Line
I'm excited to try out TripBAM for my next set of hotel needs, and I hope I'll end up with some great prices. However, I've basically crossed Tingo off of my price savings list and am always on the lookout for more ways to save money on my hotels.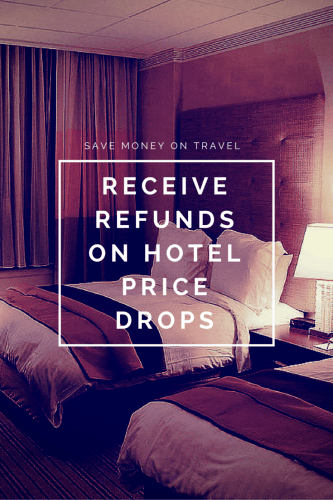 Read more on how to save money on travel costs: