This post may contain affiliate links. As an Amazon Associate I earn from qualifying purchases.
* * *
Traveling is a giant obstacle course and making it easy is an art. You have to deal with jetlag, language barriers, new customs, and transportation delays. If you think that's easy, good for you: you're already an experienced traveler! And if that's a challenge, I'm sharing my best travel tips so you can fake it 'til you make it.
Some of my secrets I've learned along the way and others I've picked up from others. No matter what, it's worth tucking these travel tips into your pocket…you never know when they might come in handy.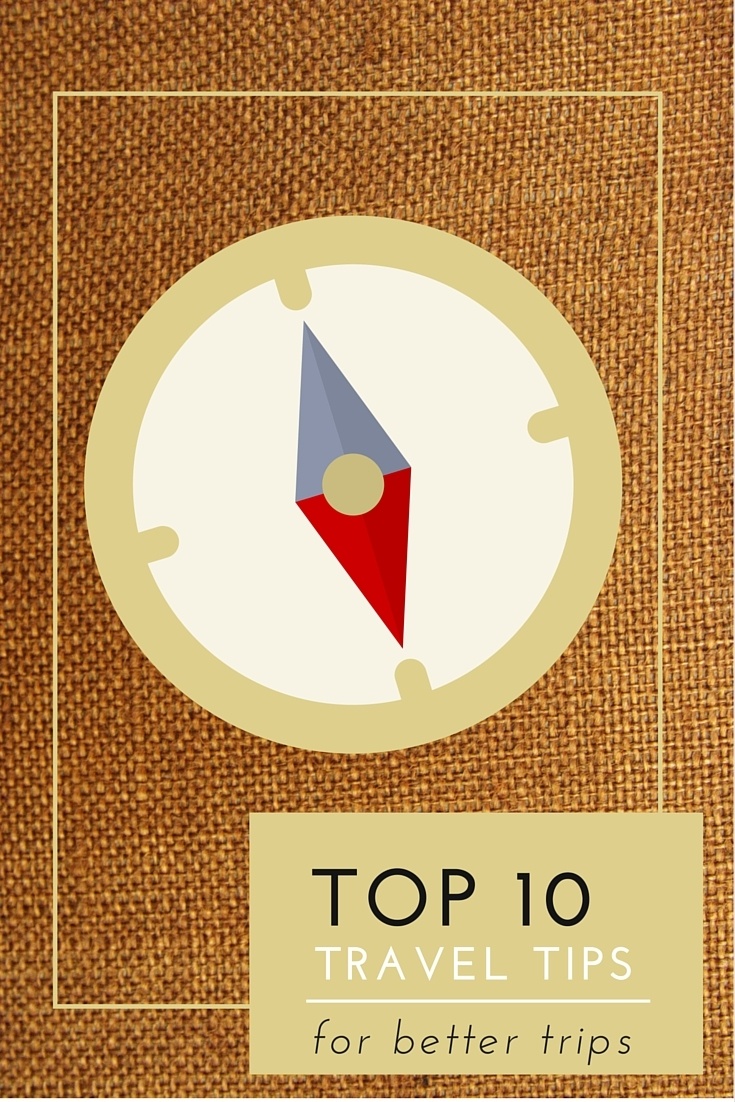 1. Don't Sweat the Small Stuff
When you head somewhere you've never been before, there's bound to be a new custom you're not used to. From lack of personal space in China to late-departing buses in Latin America, take a deep breath and go with the flow.
2. Always Ask
You'd be amazed at how many things you can do if you just ask. Want to learn the intricate art of thangka painting in Nepal? There's no tour for that, but if you ask an artist, you may just get a personalized class.
>>>>> I learned this by traveling with a stranger. Read more about that experience!
3. Don't Be Too Cautious
It's important to trust your instinct and avoid dangerous situations, but don't be overly cautious to the point of missing out on great experience. It's okay to sample street food from busy vendors, visit countries outside of your comfort zone, and try new ways of doing things.
4. Change Your Plans
There's always something new you'll find out about once you arrive and start talking to locals. It's okay to ditch existing plans to make room for something new, whether that's going out for a drink with a new friend or heading to a "secret" beach you never heard of before.
5. Slow Down
Rapid travel is fun sometimes, but it's not sustainable on long trips. Plan some downtime on each day of your travels. Sleep in, email home, or simply sit and observe life. Not only does this re-energize you for the next adventure, but it gives you time to meet new people and make connections.
>>>>> Related Post: 3 Merits of Rapid Travel
6. Always Carry Cash
I put most of my travel expenses on a rewards-earning credit card like the Chase Sapphire Preferred, but cash is king in a lot of the world. Always have enough cash on your person to cover a meal and a taxi ride home: that alone can solve a lot of situations, but a little extra doesn't hurt either!
Hint: The Charles Schwab ATM card refunds all ATM withdrawal fees from anywhere in the world and I've never had a hiccup. Then, safely stash that cash in pickpocket proof underwear.
7. Experiment Before You Leave Home
Did you buy a new travel outfit? Wear it at home before you take it abroad in case it's itchy, rides up, or leaves you with blisters. New camera? Learn how to use it before you get one chance at a unique shot. And if you're planning a long hike, hit the gym beforehand.
>>>>> Check out other things to do on this pre-vacation checklist.
8. Bring Hard Copies
Embrace technology, but remember that batteries die, wi-fi is sporadic, and sometimes you just don't want to hand over your phone. Paper copies of flight itineraries, passport photos, and maps can be your saving grace, so print them ahead of time and bring them with you.
9. Be Your Own Advocate
Nothing goes perfectly when traveling. At some point, you'll be faced with cancelled flights, delayed luggage, or problems at the hotel. When talking to customer service, decide what you want as a solution and ask for it specifically (within reason). If the best they can offer isn't good enough, try again later. In cases like rebooked flights, new seats open up all the time.
10. Travel the Way You Want To
From hostels to five-star hotels, beaches to museums, and street food to Michelin dining, there are a lot of options for travelers. There's nothing wrong with your preferences and you don't have to defend why you'd rather choose one over the other. It's your trip; travel the way you want to.
* * *
What other travel tips do you have?