This post may contain affiliate links. As an Amazon Associate I earn from qualifying purchases.
* * *
The most expensive underwear I own isn't a lacy pair from Victoria's Secret or a silk number from La Perla.
That's right: I paid $23 for a single pair of boyshorts that aren't even cute. Of course, I didn't buy them to be sexy (and admittedly, they're not ugly, just ordinary). I bought them because I needed underwear with pockets.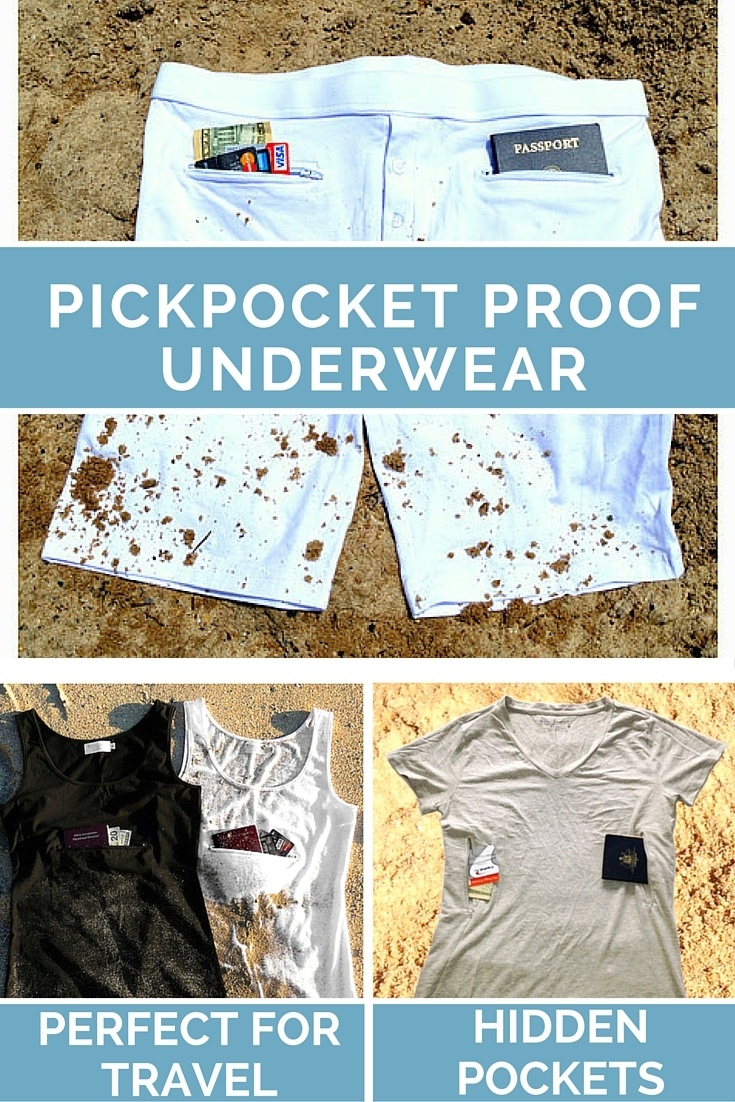 Like most travelers, I started with a money belt and decided never again. They're awkward unless you're wearing high-rise pants and feel uncomfortable any time you sit down. Plus, when I wore one, I felt like my constant readjustments screamed to the world, "I'm a tourist and I've got valuables on me!"
With pickpocketing as a real concern, I knew that throwing my passport into a pocket or daybag wasn't going to bring the peace of mind I need, so I started looking for other options. I found the Clever Travel Companion and decided to give it a trial run on my trip to Europe. Besides, anti-theft underwear just sounds intriguing, doesn't it?
Problems Happen to the Best of Us
In a sea of a million people, it's hard enough to keep track of who you're traveling with, let alone your belongings. That's why my heart sank when my sister tugged on my shoulder in Mexico City and said, "Hey Beck, I don't think I have my travel wallet anymore."
To her credit, my sister had put her valuables on her person in a bra stash instead of mindlessly throwing them into a backpack. She carried as little as possible — an ID, a credit card, and about $20 in cash — and did her best to keep them out of reach.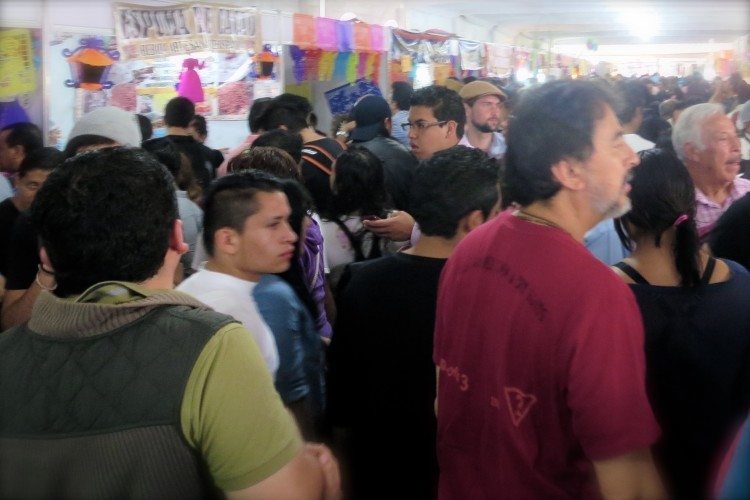 But snaps and clips fail, and so did her stash. Somehow that "travel security" product had made it's way loose (presumably on its own and not from a pickpocket, based on where it was placed on her body) and she lost everything in it. While it wasn't a huge loss, I feel her pain as she stands in line at the DMV for a replacement. I'm grateful we didn't have to make an emergency visit to the embassy for a new passport.
But you know what never fails? Built-in pockets. That's why pickpocket-proof underwear has been my solution for years.
Related Post: How to Avoid Being Pickpocketed (and What to Do if It Happens)
Why I Chose Underwear with Pockets
Pickpocket proof clothing comes in many forms. I chose panties with pockets because you wear underwear every single day, unlike trying to choose a solution like leggings which won't make sense half the time.
My boyshort-style panties have a zippered compartment on each leg that (just barely) fits my passport, hiding it from pickpockets on crowded chicken bus rides, in busy train stations, or any other time when I can't keep my passport locked in a hotel safe. In the other hidden pocket, I stuff any spare cash or credit cards, just in case. The zippers ensure that nothing accidentally slips out.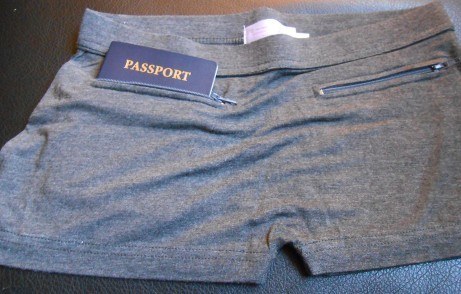 Even though the ladies' boy shorts fit my needs perfectly, you can also choose mens' boxer briefs, t-shirts, and other products. In all cases, the pockets are sized for a passport, though you could just as easily use them for cards, cash, or keys instead.
Frankly, the best use of all might be stashing your camera's memory cards since those photographs are priceless!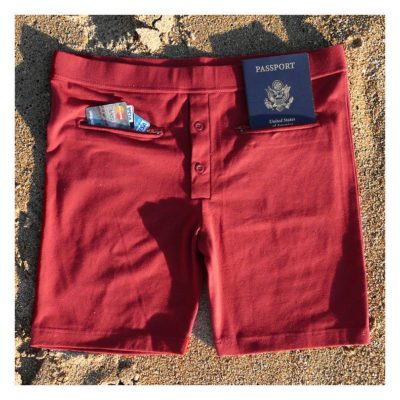 What You Really Want to Know: Is Anti Theft Underwear Awkward?
If I'm being perfectly honest, it was weird wearing them for the first time. I was standing in a hotel lobby and realized that in order to give my passport to the front desk staff to check in, I'd have to reach down my pants in front of a dozen people. Now I've learned the minute I get somewhere secure (like inside an airport or hotel), I need to make a pit stop in the bathroom to rearrange.
If that sounds too complicated for you, try layering tanks instead. Reaching for your stomach won't get any weird looks. But seriously, a quick bathroom stop solves all problems!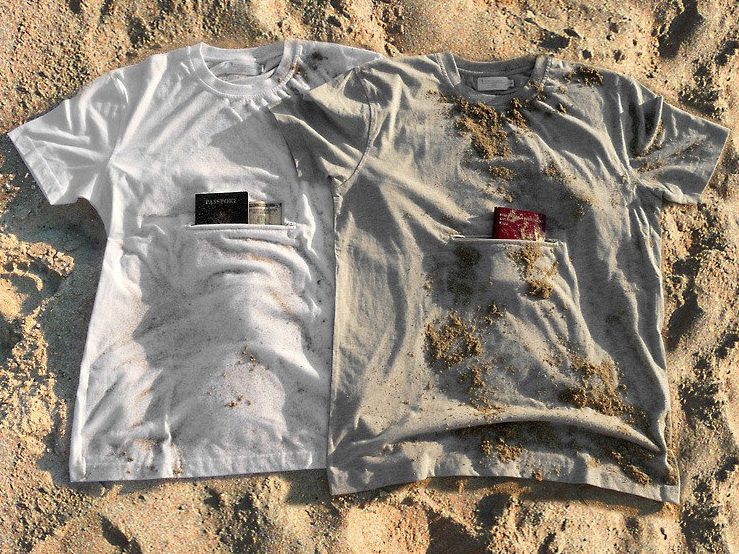 Now, I'm so used to my hidden pocket underwear, I don't even notice them. I keep some small change on my person to buy snacks and tickets along the way and keep anything valuable flush against my body, secretly zippered away. I've been protected on five continents without failure and the underwear is still in great shape years later.
If I had one complaint, it's that they discontinued their rayon underwear product and only offer cotton now. You'll really need two pairs if you're going somewhere hot and humid, so you can wash out one pair in the sink and let it dry while you're wearing the other. Cotton doesn't dry as quickly as the original rayon (but it sure is comfy!).
Travel Tips for Using Secret Pocket Underwear
You'll still need to empty your pockets to go through airport security, so do that in advance!
Not surprisingly, bulky pockets work best under looser pants. On travel days, wear clothing with a relaxed fit instead of your skinny jeans.
I felt like the underwear was true to size, but if you're between sizes, I'd order the larger size just in case you end up stuffing a lot into the pockets.
Please remember to check your secret pockets before doing your laundry!
Where to Shop for Panties with Pockets
The underwear is available through Amazon.com
with free shipping but there are a few clearance items if you buy directly from Clever Travel Companion. You may want to compare prices to make sure you're getting the best deal.
Shipping starts at $5 or is free on orders of more than $75 (perfect for families!). It's also a great idea for holiday gifts, especially since gift cards are available for when you don't know the perfect size or are afraid to venture a guess 😉
Obviously the Clever Travel Companion underwear isn't the only clothing product with pockets. It just happens to be the first one I actually trust, can wear anywhere (regardless of weather or dress code), and doesn't feel bulky. If you're carrying small items around and don't need to get to them on a frequent basis, then pocket underwear is a great option.
* * *
I paid full price for my own pair of underwear, but this post contains affiliate links. As a blogger, I love sharing reviews of things that improve your travel experience and all opinions remain my own. Your support of this blog is greatly appreciated.