This post may contain affiliate links. As an Amazon Associate I earn from qualifying purchases.
* * *
Did you know there's not a single Marriott, Hilton, Hyatt, Starwood, IHG, or Club Carlson in Slovenia outside of Ljubljana? For the most part, this country is home to non-chain hotels and other independently managed accommodations.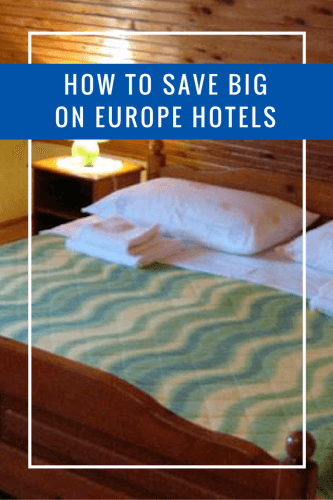 Despite having a healthy balance of hotel rewards points in my budget, I frequently find myself in locations without chain hotels. Since I love small towns, this shouldn't surprise you. It usually doesn't make sense for a Holiday Inn to set down roots in a town of 1,000 residents and try to fill 100 rooms.
What most travel agencies leave out — time and time again — are guesthouses.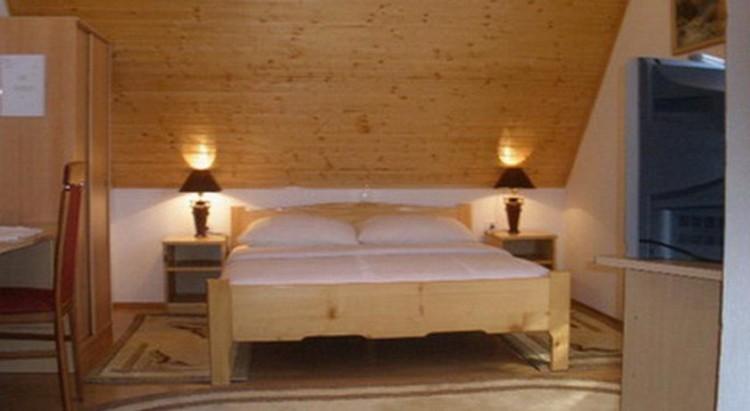 Guesthouses are the best way to get a comfortable, private room at an affordable price when you don't have the time to commit to a condo or apartment rental. While my rooms are basic in decor and furniture, I've always gotten a good night's sleep and adequate space.
Finding rooms with a private bathroom is easy and 99% of the time, I've had free wi-fi and breakfast. More often than not, these rooms are in a residential quarter of town (one reason prices are lower), which means free parking but a short walk to any tourist attractions. On this particular trip through Slovenia and Croatia, we stayed at accommodations that ranged from a 2-minute walk to attractions to a 10-minute drive.
There are two great approaches to finding guesthouses, and we used both of them on our trip to Slovenia & Croatia. The first is to simply not pre-book anything and instead drive into town. Based on my experience, small towns usually have rooms for rent that are advertised with signs. Know the word for room in the local language and you'll spot rooms everywhere (or simply ask around tow)n. My "Type A" personality tends to want a reservation in advance, though!
The other approach is to use Booking.com, which has many listings for international guesthouses. I've used it successfully in Slovenia and Croatia this summer and in Morocco in December.
Update as of November 2015: This strategy is still going strong, with great CHEAP stays in Guatemala and Mexico, too!
You'll find plenty of pictures on Booking.com, a description of the location, a clear notation on when you have a private bathroom, whether they accept card or cash for payment, and user ratings and reviews. Booking.com keeps your reservations in your account online for easy access and also makes it easy to cancel or modify reservations if necessary. A guesthouse has never lost our booking information, so rest easy.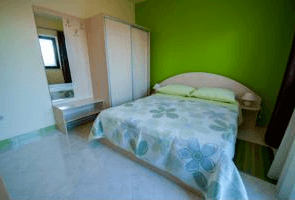 Additionally, starting your purchase at a shopping portal will allow you to earn cash back on each reservation. I tend to start at Mr. Rebates because they credit my account consistently, which earns me 3% rebates on every Booking.com reservation.
All good things have catches and there are things that might be inconvenient during your guesthouse stay. First, these properties don't come with 24-hour desks (or even lobbies), so there's usually a cut-off time for checking in so owners can go to sleep at a reasonable hour. Additionally, you'll often need to be prepared with your own toiletries or other amenities. Lastly, don't be surprised if a room is cash only (or if there is a surcharge for paying with credit card).
At roughly half the price of moderately-priced hotels, guesthouses can be a good way to save money on your overnight stays without giving up the privacy of your own room. Some are full-service B&Bs and others are more closely-related to self-catering apartments. Either way, we loved never having to pay over 60 euro a night on our European vacation.

* * *
Please note that some of the links on this page offer a commission to me if you make a purchase. I appreciate your financial support of this blog.
* * *
Read More About My Trip to Slovenia and Croatia: