This post may contain affiliate links. As an Amazon Associate I earn from qualifying purchases.
* * *
I never used to take library books with me on vacation, for fear of losing them, spilling coffee on them, being late to return them, or simply wanting to leave them behind rather than carrying them after I finish reading them. Instead, I'd stop by garage sales, used book sales, and book exchanges for 50-cent paperbacks that I treated as disposables. I've left little reading gifts all over the globe on guesthouse bookshelves and in airport terminals.
But lately? I haven't spent a dime on books. These days, the library hooks me up in two different ways:
e-Books: For bibliophiles, there is no better gadget to own than a Kindle
. However, e-Books can be expensive compared to my used paperback habits, and so I depend on the library. My local library – and many others – offers a sizeable selection of books that you can borrow on your e-reader of choice, and I don't even have to step foot in the actual building to borrow them. I can download books last-minute at 4am before heading to the airport for that early morning flight and 95% of the time all I need is a wireless internet connection and an internet browser (some select titles require a USB connection).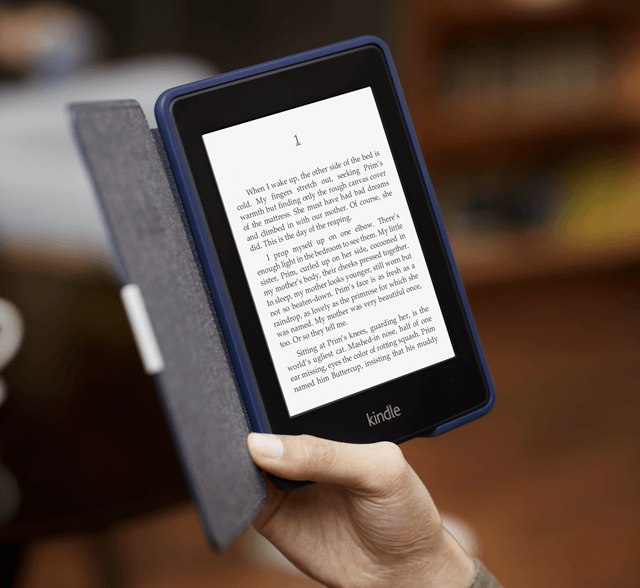 Having a dozen books pre-loaded to my Kindle means I have plenty of entertainment for waiting at the airport, on the plane, on the beach, and before bed. I can return them with the click of a button from my room in Slovenia so that others can read them or they'll simply disappear at the end of my pre-determined lending period in case I forget to manually return them. Amazingly, if I ever borrow (or buy) those books again, all my annotations and bookmarks will remain in tact. On the off-chance I need more books before returning home, I can just return online to borrow more books and have them delivered over any wi-fi connection worldwide.
It's entirely simple, essentially weightless, and 100% free.
TIP: Try this at home first to make sure you've got the hang of it. For example, my library requires that choosing books must be done via internet browser and not the Kindle store on my actual e-reader. Not a big deal, but it means I want my laptop/iPad handy.
Audiobooks: If you roadtrip as much as I do, audiobooks can be a lifesaver. They are great company for when you're driving solo and great fillers for when you've got 16 hours of driving on the agenda for the weekend even if you're traveling with someone else. Additionally, audiobooks can be just as useful when you're flying and your eyes dry out before you're ready to stop reading. Yes, podcasts are useful for this as well, but if you've got a 20-hour journey on your docket, you're probably looking for something a bit longer than 30 minutes…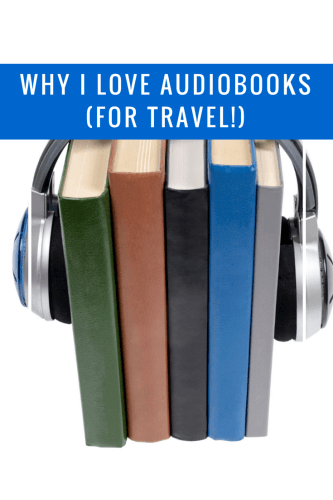 While my library offers audiobooks as downloadable loans, it's not quite as simple as borrowing an e-Book. I absolutely have to borrow and return audiobooks from my computer, as it requires a special software. After download, I have no issues transferring to iPod, iPad, or otherwise. If I'm traveling without my laptop, I have to get everything prepped ahead of time. Your library may or may not have similar requirements.
TIP: The Hunger Games trilogy is better by audiobook than physical book (or movie, for that matter) and can be good for the entire family on a roadtrip. Anthony Bourdain's books are incredibly great on audio, but definitely not for kids.
A little bit of time at home while you're packing up for your trip will help you save on books for your journey, giving you more money to spend on entertainment once you arrive at your destination. Besides, I bet your library's selection is better than any airport bookstore, anyway…
* * *
Please note some of the links on this page offer a commission to me if you complete a purchase. As always, I appreciate your support of this blog.