This post may contain affiliate links. As an Amazon Associate I earn from qualifying purchases.
* * *
Plitvice Lakes National Park in Croatia is picture-perfect and undeniably beautiful. This is Croatia's largest national park and is known for it's turquoise waters throughout sixteen cascading lakes. Each lake is interconnected, separated by travertines and waterfalls, so no matter where you are in the park, you'll hear the sounds of water and likely see it as well (or will see it just around a bend).
Any of these lakes in isolation would be beautiful, but the sheer number of them is what really makes Plitvice Lakes special. The park is well-deserving of a visit, but it's easy to do it the wrong way. Here's a few things NOT to do on your visit.
Don't Underestimate the Distance To Plitvice Lakes National Park
If you're already in Croatia, you might be fooled into thinking that Plitvice is just around the corner. It's not, and I can say that with authority because it's really in the middle of nowhere.
The park is roughly a 2.5 hour bus ride from Zagreb and even farther from other tourist bases in Split or Istria. If you decide to go visit Plitvice while you're in Croatia — and I think you should — be aware that it'll take some time to get there.
You can absolutely visit by public transportation as a day trip from Zagreb, but from Split the bus schedules are infrequent, so I'd recommend booking a tour instead. You can also start in Zagreb, stop in Plitvice for the day, and continue to Split (or vice versa) — saving you the extra train, bus, or flight!
Don't Expect Solitude
Being such a popular park, there are a lot of visitors and it seemed reminiscent of the crowds in Yosemite Valley. Additionally, because there is so much water everywhere, people are restricted to walking on boardwalks so there's no way to spread out.
Summer is high season, but it's popular year-round for its changing looks: spring has the highest flow waterfalls, fall brings changing colors in the trees, and winter may just freeze over some of the smaller lakes and falls. Getting here first thing in the morning or in the evening are the best way to avoid crowds, but you still won't be here by yourself.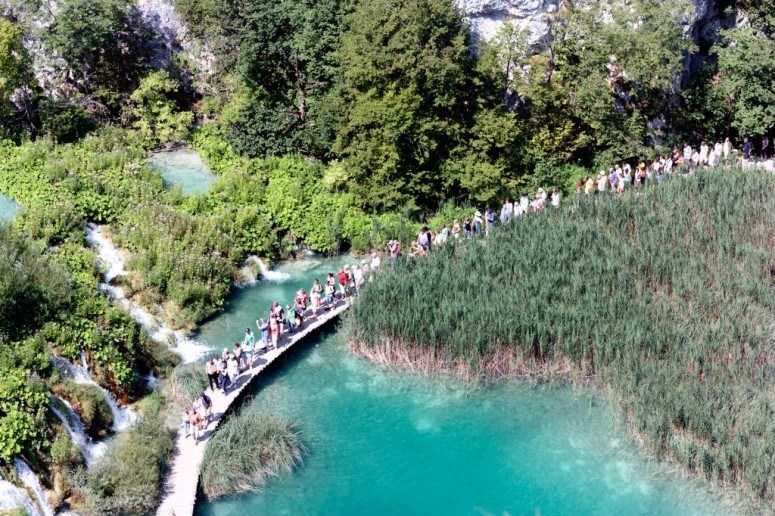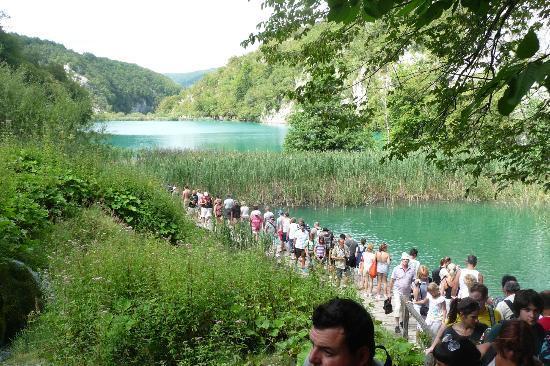 You can avoid the crowds by going first thing in the morning or late in the afternoon, although that will require you to spend a night in the area. Officially the park closes for the night, in the evening, but if you drive OUTSIDE of park boundaries to Plitvice Selo, there's a lovely overlook. After crossing a small bridge, look for the "Veliki Slap" sign. Park the car and walk a few minutes to the viewpoint. I imagine it would be even more spectacular at sunset or under the glow of a full moon!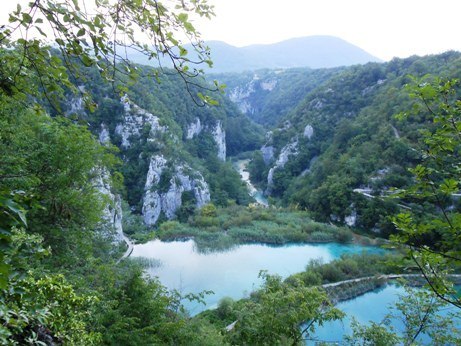 Don't Think You Can Squeeze the Park into An Hour or Two
Perhaps as a side effect of not realizing how far away it is, people only schedule a short visit to the park and pack too much into a single day. With the crowds, it can take a lot longer to get where you want to be and set up for a photograph on the relatively narrow boardwalks, even if you only want to see one or two things.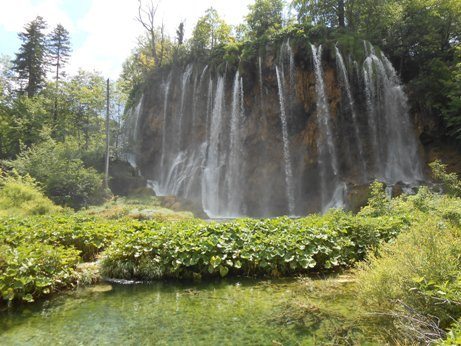 Remember how I said this is the largest national park in Croatia with sixteen lakes to view? The main trail between upper and lower lakes is roughly five miles one-way and there are other trails through the surrounding woods as well. I'd plan on a solid 4-5 hours to see the highlights; more if you're a serious hiker or photographer.
Don't Plan on a Swim
All of the lakes are an inviting shade of blue-green, with the hue depending on the angle and intensity of sunlight. These colors are a result of dissolved limestone and other rock being carried from the mountains and coating the lake floor in a white dust which then reflects the sunlight and sky.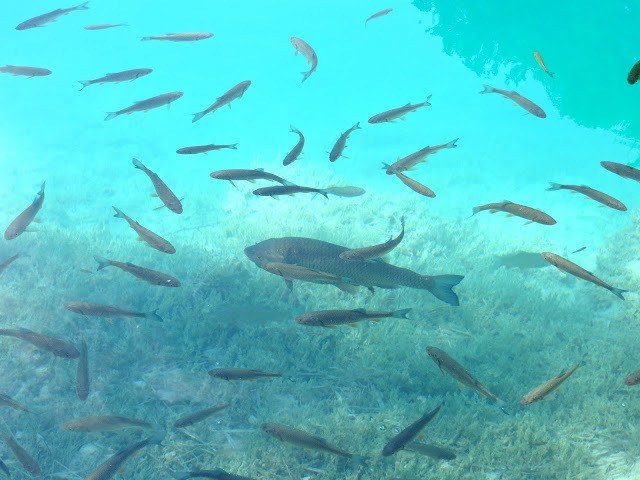 To protect this natural setting and keep the lakes in their brilliant colors, swimming is strictly forbidden. By all means, enjoy the lake from the boardwalks, from an electric boat ride, or paddle yourself in a rental rowboat, but don't swim.
For swimming, hit the Croatian coastline in Istria. This FAQ on the Istrian Peninsula will help you organize your stay along the coastline. (post opens in new window)
More Information on Plitvice Lakes National Park Croatia…
Park hours vary by season, but you can expect gates to be open from roughly 8am until sunset. Tickets are required and cost 110 kuna (~$20 US) for one-day adult admission or 180 kuna for a two-day ticket, with discounts in the winter. Services within the park are substantial, with buses, boats, and basic restaurants available.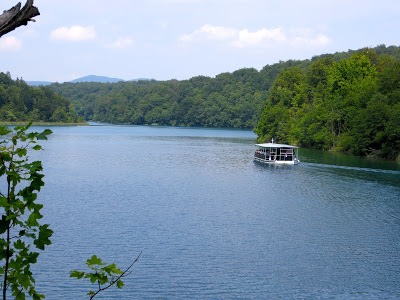 There are three hotels right at the entrance of the park: Hotel Jezero, Hotel Plitvice, and Hotel Bellevue. They are convenient for anyone traveling without a car, but otherwise overpriced for the amenities offered.
If you're willing to drive roughly ten minutes from the entrance, you'll find locals offering rooms for the night at low prices and a few hotels with either lower prices or better amenities. We can highly recommend House Nina for a comfortable stay and accommodating host.
Read More: 6 Tips for Finding Hotel Deals (opens in new window)
More Photos of Plitvice Lakes National Park Croatia
* * *