This post may contain affiliate links. As an Amazon Associate I earn from qualifying purchases.
* * *
I finally get it.
For the longest time, I couldn't figure out why people would pay extra for a "premium view" room. I've stayed in these rooms before (due to free upgrades), and I've never gotten a thrill from them. So what if I can see the ocean or the mountains? I'd rather gaze upon the sea while dining al fresco or look at the mountains from the viewpoint I reached from hiking. When I'm in my hotel room, my curtains are usually shut and I'm usually sleeping.
Then, I stayed in a room with a view at theWit Doubletree in Chicago and I fell in love at first sight.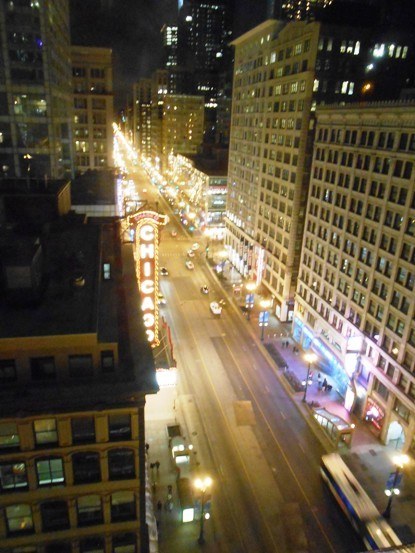 While the waves of the ocean might do it for some, I found it much more interesting to watch the city go by with a flurry of activity. The backdrop was changing constantly and I just wanted to sit and watch. Since we had a corner room, we could even peak at the river for an entirely different view.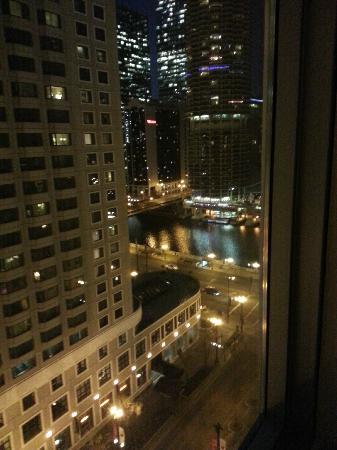 theWit hotel offers more than a view, though. The rooms are trendy, spacious, and comfortable. We had a king room that came outfitted with everything you might need for a visit to Chicago.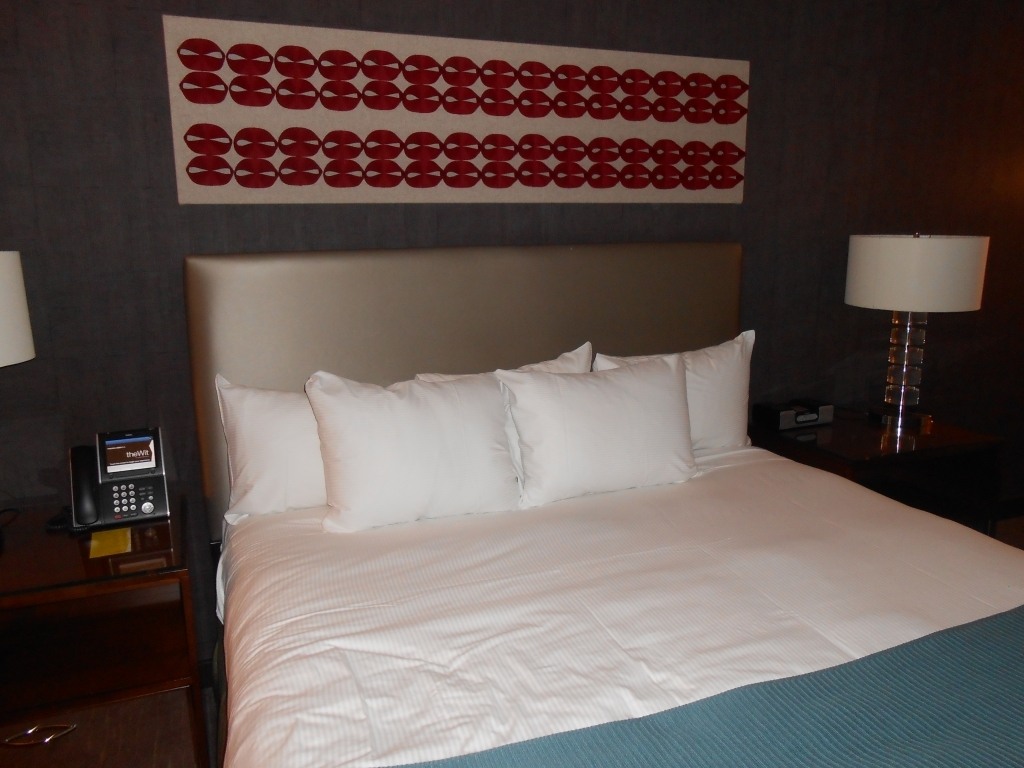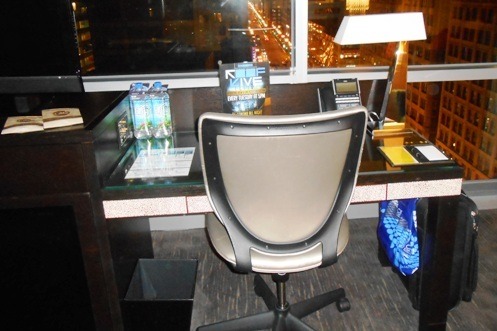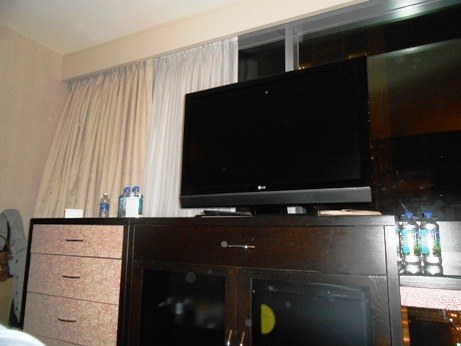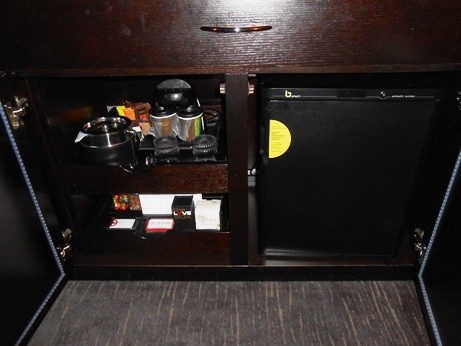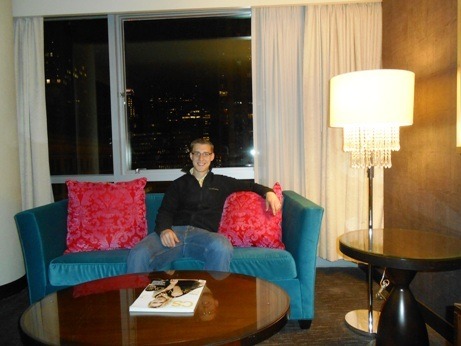 But my absolute favorite part? The bathroom, which was equally inviting due to the soaking tub and amazing view.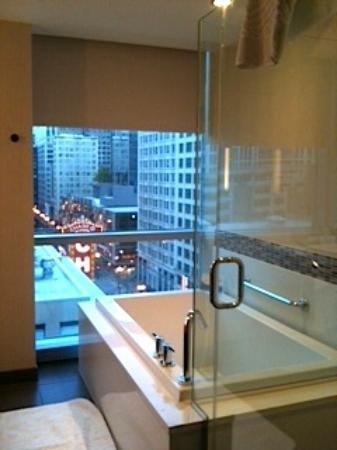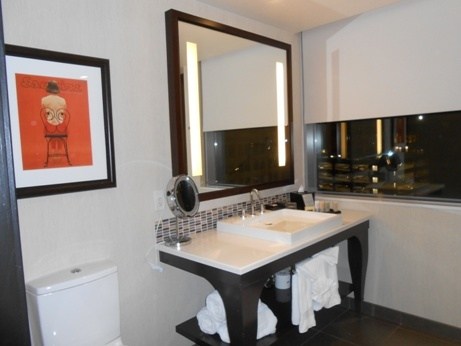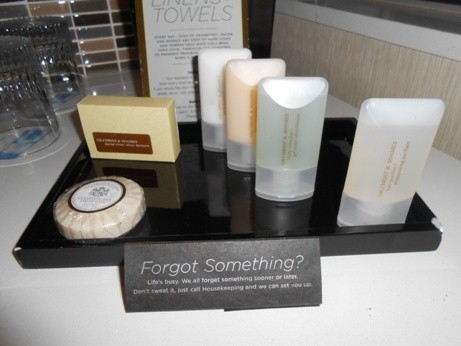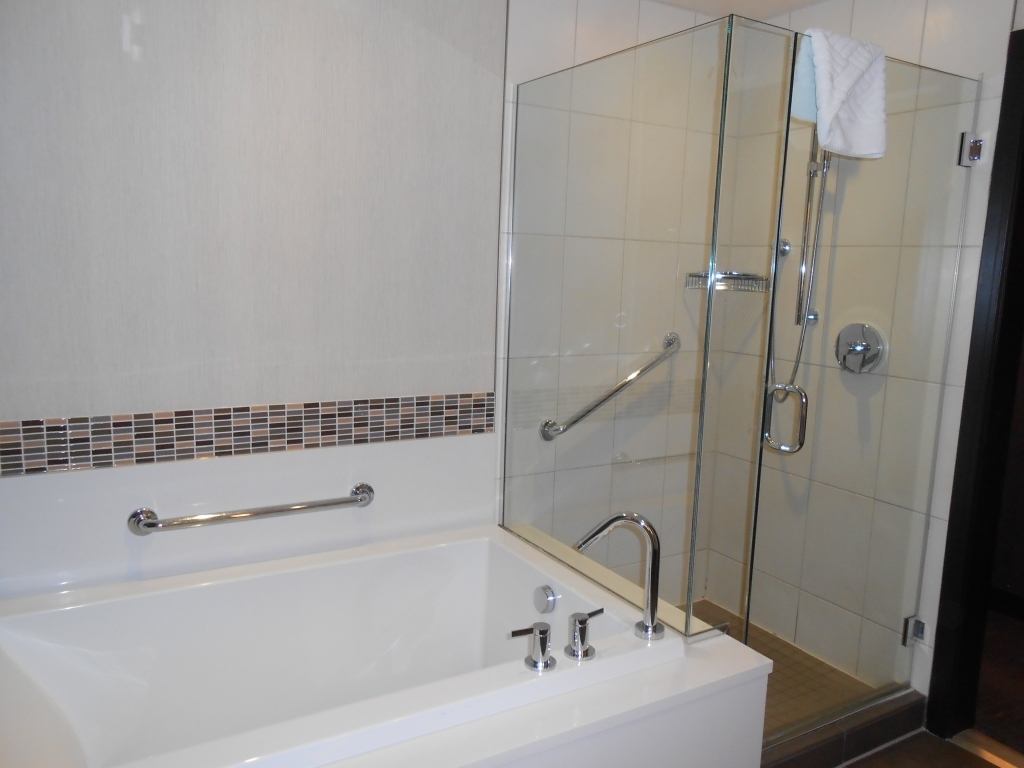 The hotel has a location incredibly convenient to tourists at the intersection of State & Lake. It's about two-minute walk to the blue line, if you're taking the train from the airport, and you're literally situated directly at the "L" loop. Many buses, including those headed down to Museum Campus and the Museum of Science & Industry, leave from across the street. You can walk to Millennium Park, the Magnificent Mile, the Chicago River and its associated boat tours, theatres, and many great restaurants. If you want to get around easily, stay here.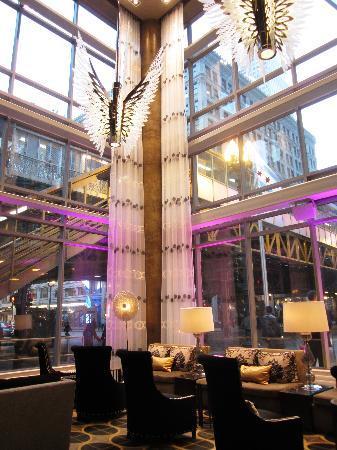 Two other things I loved about theWit were the options to stay on-site, if you wished to stick around the hotel. ROOF, the rooftop lounge of the hotel, offered more amazing views and a surprisingly great nighttime atmosphere considering it's located at a hotel. Cocktails were reasonably priced for Chicago, given the quality of ingredients and heavy pours. Additionally, their streetside restaurant, State & Lake, had a really good breakfast. The prices were high, but definitely worth the upcharge if you're given a breakfast certificate for being a Gold HHonors member.
To round out the stay, all of the staff we met were fantastic. They provided incredible service with checking in and out, greeting us each time we arrived at the hotel, offering up directions and suggestions, and making sure we had a perfect stay, which we absolutely did.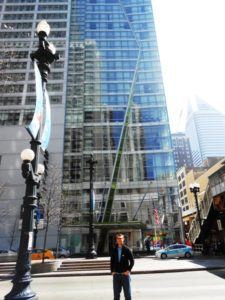 Since the hotel is in the thick of things in Chicago, don't be caught off-guard with a little sticker shock. Peak season rates are easily above $200/night and rewards nights are priced at 60-70K HHonors points depending on the season. However, the property drops its rates considerably in the winter (with the multitude of Chicago museums, winter is still a fine time to visit the city!) and in other slower periods. We were lucky enough to snatch a premium "TheSpa" room for less points than a classic room over our visit, and you'll find other dates this coming year where that continues to be the case.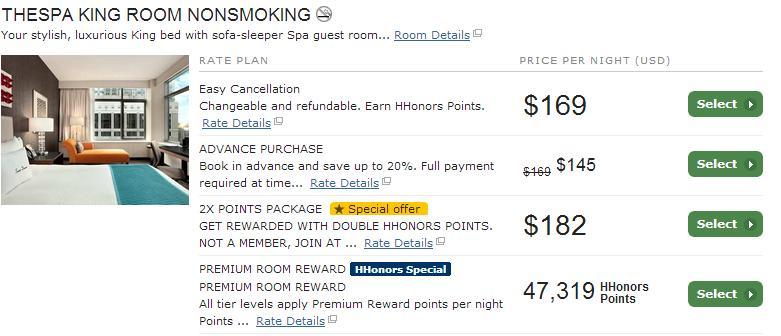 Since Chicago is my favorite American city, I know I'll be returning. Hopefully, theWit will fit into future plans because I'd love to return to such a spectacular property.
* * *
This post contains affiliate links.