This post may contain affiliate links. As an Amazon Associate I earn from qualifying purchases.
* * *
My husband and I have a habit of choosing spring vacations in destinations that are still in the process of thawing out. Memorial Day may seem like the beginning of summer to a lot of people, but in mountainous outdoor areas, it's still a very likely possibility that snow will still be covering trails. This year's visit to the Mount Hood was no exception.
Every year when we have the discussion about where to go, we're both anxiously awaiting springtime hikes. Every year, we want to go into the mountains. And every year, there's snow on the trails. We've tried Yosemite, Rocky Mountain National Park, and (this year) Oregon. You'd think we'd learn…
…And actually, we have. We simply pack layers of clothing, waterproof footwear, and try to choose trails that might be passable early in the season. Sure enough, a little bit of planning and we figured we'd hike to Mirror Lake and (ideally) to the west summit of Tom Dick and Harry Mountain.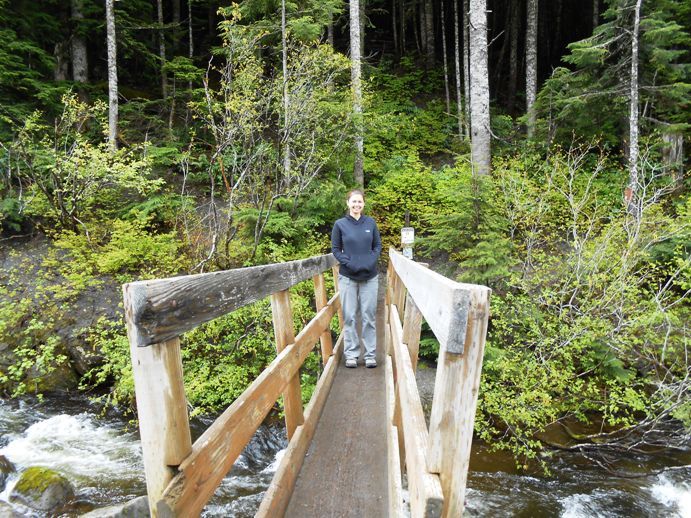 This is a beautiful hike that is relatively easy on the way to Mirror Lake. Not only was the lake beautiful with a few fringes of snow around, but after we had been sitting and enjoying the area for awhile, the Oregon weather turned and it started lightly raining. You can see the difference in the weather quite clearly, in only a matter of minutes.
Luckily, a little rain wouldn't stop us and we continued upward. The weather cleared again (a sure sign you're in Oregon…) and we had some nice views of the surrounding area.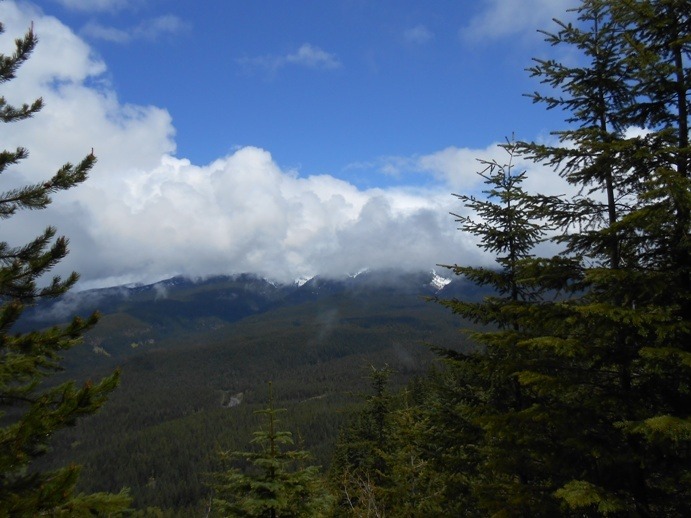 Eventually, though, the trail became more and more covered with snow and we knew we wouldn't make it all the way to the summit.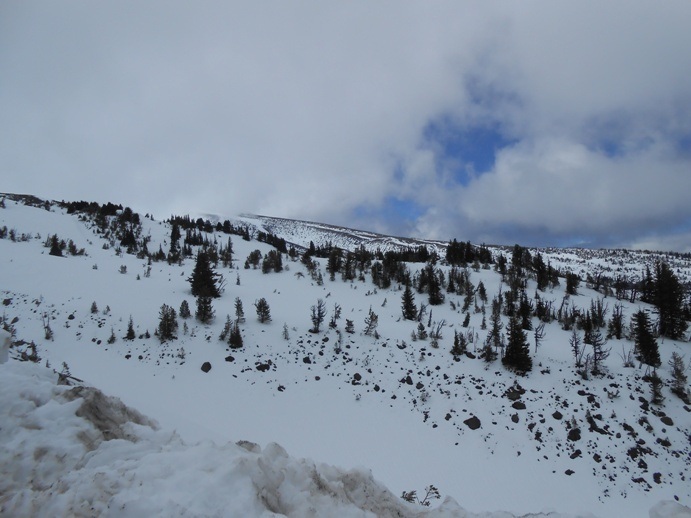 Instead, we decided to drive over to Timberline Lodge. Their scenic chairlift wasn't running during our visit, but we got the impression we could've still gone skiing in May if we had wanted to! The amount of snow was gorgeous, especially since we don't see a lot of it back home in Virginia.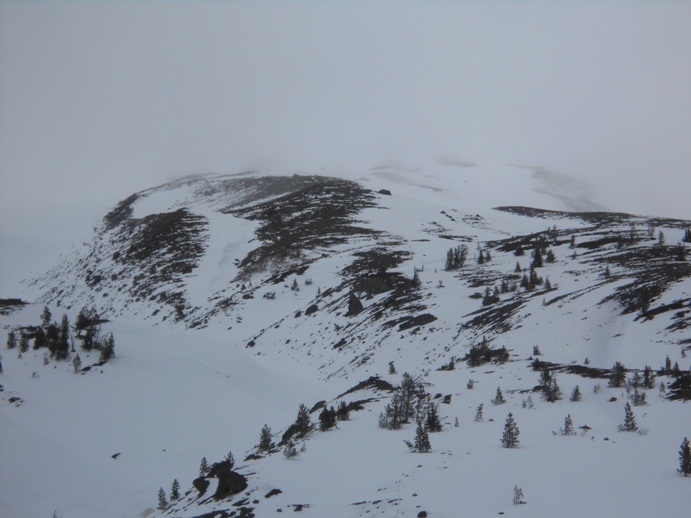 With an absurd amount of snow still waiting to melt for the summer, this was a great experience.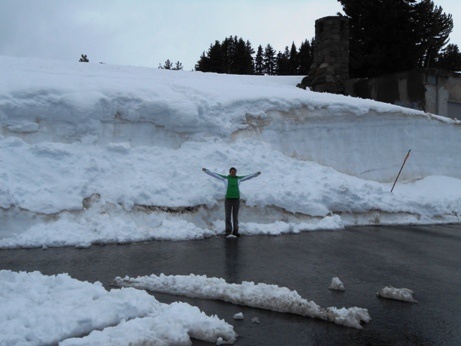 Read More About My Trip to Oregon: