This post may contain affiliate links. As an Amazon Associate I earn from qualifying purchases.
* * *
With hundreds of travel websites out there, it can be tough to know where to book your trip. These are my favorite travel booking websites — tried and true, so you don't have to wonder.
I actually use these websites, products, and services because they offer the best combination of low prices, being easy to use, and providing the information I need without a headache. If you've got travel on your agenda, give these a try to make your next set of plans easier.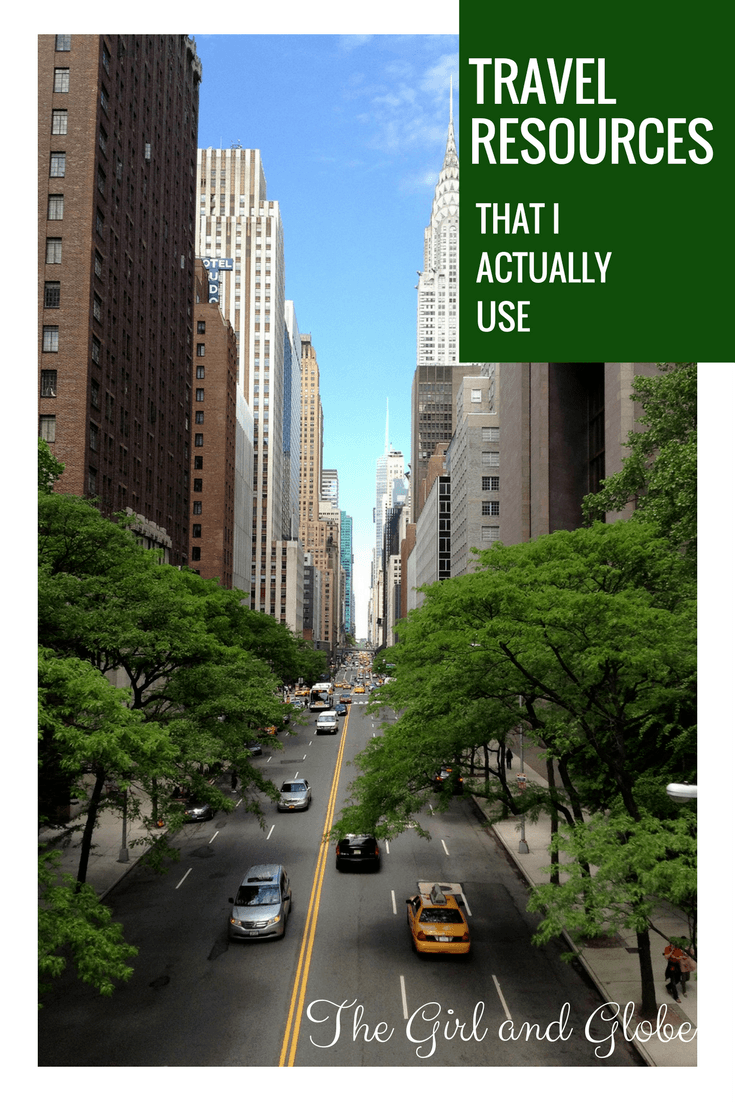 My #1 Favorite Planning Website
Wikivoyage: This FREE website offers travel information to destinations all over the world and it's the first place I check for an overview on anywhere I'm going (or thinking about going). You'll find basic information on visa requirements, transportation connections, major sights and activities, restaurant options, and hotels. Like Wikipedia, the content is created by users so always double-check facts and details, but it's a great starting point.
Airfare
Google Flights: I can't remember what I used to do before Google Flights. This is my favorite place to search for airfare for 3 main reasons:
If you have a week off (i.e. spring break) but don't know where to go, it's very easy to see which destinations are cheapest to fly to. Google Flights literally searches airports around the world to suggest options.
If you know where you want to go but are flexible in your dates, the calendar fares tool makes it really easy to spot the cheapest time to go. And even if you specify dates, it'll tell you if staying one day longer or shorter might make it cheaper!
Google Flights goes above and beyond to automatically tell you which flights are prone to delays, which airplanes are scheduled to have wi-fi onboard, what the airline charges for bag fees, and more. This is one stop shopping.
AwardWallet: I have frequent flyer miles and hotel points with a lot of different programs, so keeping track of my login information, member number, award balances, and expiration dates would be a hassle if I didn't have a program to do it for me. AwardWallet takes care of everything for you and lists everything in one place for your convenience. Basic accounts are free and "Plus" accounts are less than $1/month — or free for the first six months by using my invitation link.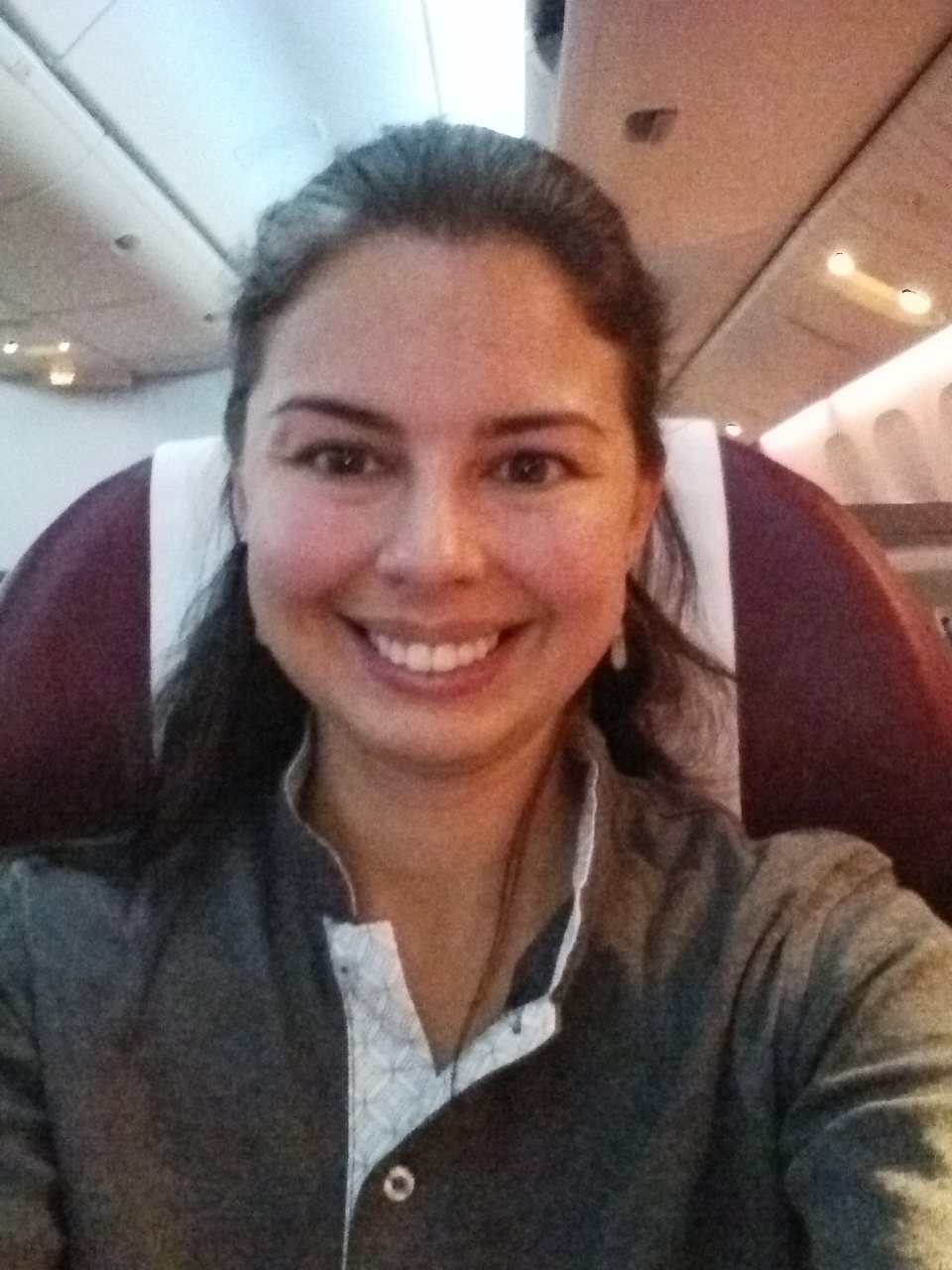 Hotels and Other Accommodation
Hilton Family Properties: Yes, chain hotels can be bland and boring, but in certain cases I love them anyway. Hilton (including Hampton Inns, etc.) is my favorite because they have properties almost everywhere I want to go. My loyalty status gives me free breakfast, free wi-fi, and occasional other perks like early check-in or suite upgrades.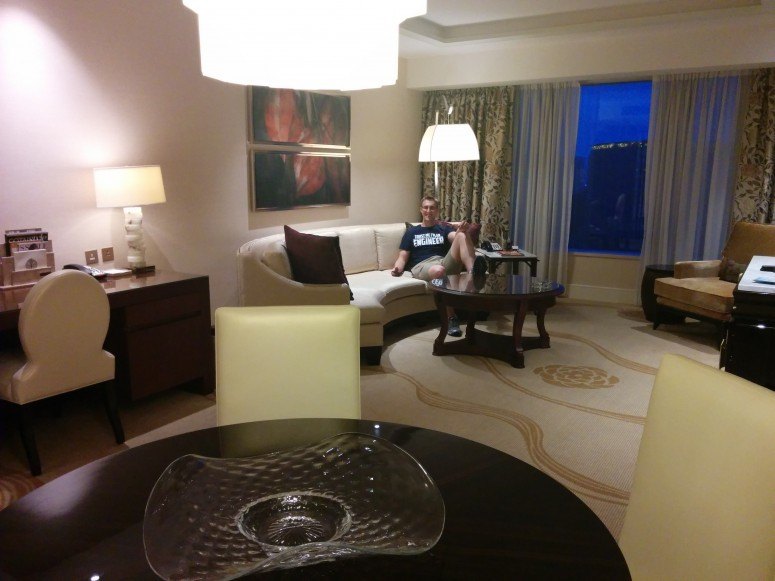 Booking.com: I've used Booking.com all over the world as an easy way to make online reservations with independent properties instead of emailing back and forth to discuss availability and prices (or making international phone calls). Their search engine is really simple to use, reservations usually have a flexible cancellation policy, and prices are great.
Related Post: A full guide to maximizing Booking.com with a few lesser-known website features and tricks
Website of the Moment: New hotel booking engines pop up all the time and they usually offer a discount off your first stay. I'm not embarrassed to say that I often use a website or mobile app once to claim my discount (anything from 10% off to flat rates like $35 off) and never use it again. Try sites like TravelPony, JetSetter, TripAlertz, Splendia, or HotelTonight (sign up with referral code RPOKORA).
Ground Transport
Seat61: Whenever practical, I prefer to take a train compared to flying, driving, or otherwise getting from Point A to Point B. Seat61 offers a comprehensive guide to international trains, including basic information on fares, schedules, and booking. Since trains are often just as fast as other options and likely cost-effective, I check here as a great resource to planning ahead.
Google Maps: I remember the days of having to use separate apps specifically for public transportation, but now I use Google Maps exclusively. Their directions for subways, commuter trains, and buses are really easy to use and their schedules are pretty accurate. The only downside? I wish fares were automatically calculated!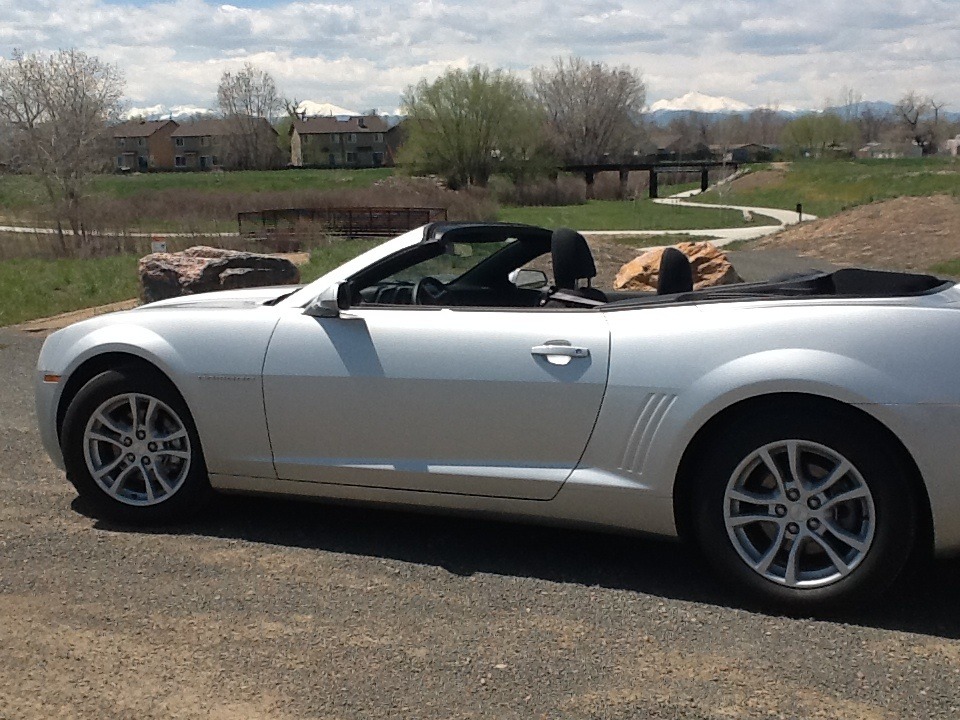 My Thoughts on Rental Cars…
I really hate that pricing varies so much on all rental car reservations based on the coupons and contract IDs you apply and if you shift pick-up/drop-off times by as little as an hour. Pricing is NOT straightforward at all and there's no way to know you got the "best" price.
My Favorite Rental Companies: Alamo, Avis, National, Europcar, and Sixt — with Alamo being my frequent go-to since they typically offer great prices.
Companies to Avoid: Dollar (ridiculously long lines and I once received a significantly damaged car) and Enterprise (generally shady practices that stick you with extra costs or liability)
Cruises
Here's an insider secret…I really want to go on another cruise in 2019.
Instead of repeating myself, I'll just point you to my already-written posts on my favorite cruise resources:
Yes, cruises can be touristy, but they can also be a cost-effective way to visit a bunch of destinations without packing up every night. If you're not looking for the stereotypical sloth-like experience (and I'm not), my #1 piece of advice is to pick a cruise that is port-intensive AND features destinations that make sense to arrive via water. On the top of my wishlist? The Greek Isles. If you haven't been, the Norwegian fjords were absolutely beautiful.
Travel Insurance
RoamRight: I never used to purchase travel insurance, but since I travel to remote destinations and tend to be pretty active, buying insurance is the responsible thing to do. Unfortunately, extreme accidents do occur and I can't afford to be medically evacuated without insurance. RoamRight offers reasonable rates and includes lots of benefits (like lost luggage, trip delays, or flying home last-minute for a family emergency) and easy-to-understand information.
Read More About Travel Insurance (all posts open in new window):
Finance
Charles Schwab Checking: A lot of the world is still based on a cash economy, meaning you'll need to visit an ATM on your visit instead of relying on your credit or debit card for everything from a restaurant meal to a hotel stay. I've been using my Charles Schwab ATM card abroad with great success — it works every time and charges no foreign transaction fees in addition to refunding all ATM fees worldwide. That's a huge benefit, especially in countries that limit your withdrawals to $200 or less at a time making fees add up to some serious money.
Chase Sapphire Preferred Credit Card: Everyone should travel with a credit card without foreign transaction fees. There are lots of options within this category, but my favorite is the Sapphire. For one thing, the customer service is unbeatable. Call anytime and get a representative right away. Additionally, you earn 2 points per dollar on travel and dining (restaurants, fast food, etc.) or 1 point on everything else. You can redeem points for travel at a straight 1 point = 1.25 cents or convert points into frequent flyer miles for even greater value. The $95 annual fee (first year free) pays for itself through purchase protections, primary rental car insurance, and other travel benefits.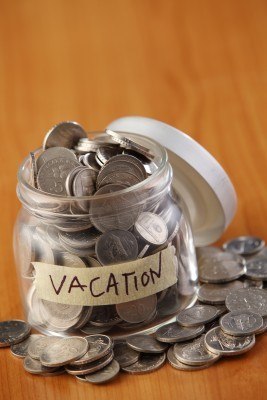 Mr. Rebates: I do most of my shopping online and there are several websites that offer cash back on online purchases, but I like Mr. Rebates the best because they consistently track my shopping correctly (instead of submitting support tickets) and they pay monthly to my PayPal account. Earning a rebate of 1-10% on my purchases adds up to extra funding in my travel savings!
Travel Tech
Tunnel Bear: A VPN is more important than you may think to keep your computer files and accounts safe while using public wi-fi and it's also a great way to pretend you're surfing from other countries so that you don't have to deal with blocked websites. I like Tunnel Bear because it's free, it's effective, and it's easy.
Skype: Keeping in touch on the road is important to me, and I supplement my international phone service with old-fashioned Skype. Google Voice is hit or miss but Skype works easily on my computer and phone. Web-based chats are always free and dialing a phone number is pretty cheap, making it a good option to call from the US to abroad or vice versa.
* * *
All of these links are to websites and services I actually use and highly recommend. A portion of them are also affiliate or referral links, which means that any purchases you make support sightDOING.