This post may contain affiliate links. As an Amazon Associate I earn from qualifying purchases.
* * *
This is a paid endorsement. All opinions are my own.
* * *
I don't remember much from my 2005 Bogota stopover, but I do remember guns. Machine guns. And lots of them, everywhere I looked, all supposedly for "my own security." Colombia has a history of being a violent country and a dark place to visit.
But today? It's the new, hot South America destination and travelers are raving about it. It's fascinating, it's cheap, and more often than not, it's described as one of the safest cities in Latin America. Things have changed in the past ten years!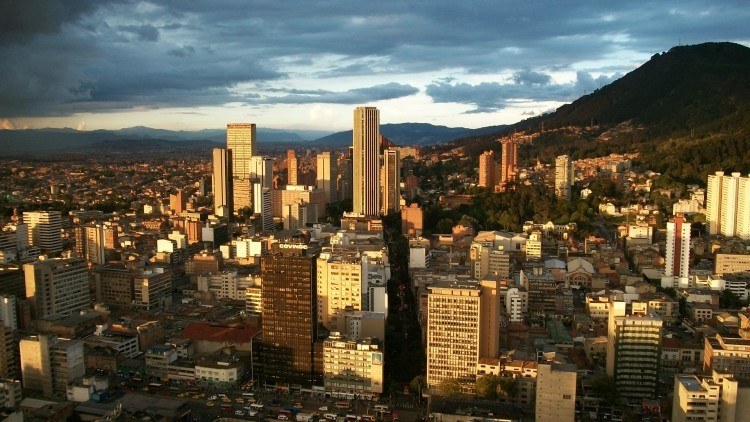 I'm knee-deep in planning my own February trip and ridiculously excited to get to know the city of Bogota, but I admit there's a small voice inside of me that still wonders about its lingering negative connotations. I wouldn't go if I had serious concerns, but even when you expect a destination to be reasonably safe, life happens.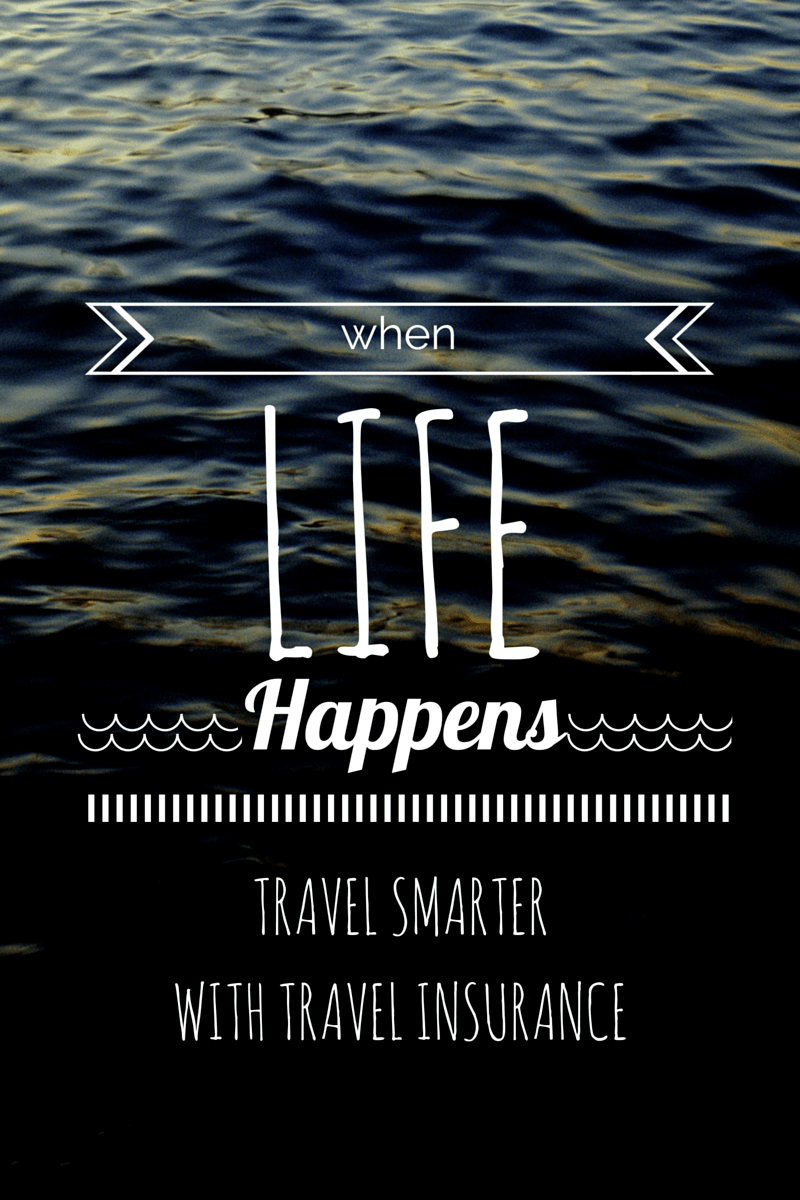 Travel Insurance is Important
Insurance is the one product you buy and hope to never use. It's not a sexy purchase and it's not exciting to shop for.
But it's so, so important.
You do not want to be caught with thousands in medical bills after a skiing accident. You do not want to find yourself at the Apple store buying replacement products at full price because your bag was stolen. And you do not want to be stuck with $600+ in unexpected expenses because a winter storm "strands" you in Panama without a flight home. Oh, wait — that was me, just last week! Thank goodness for travel insurance.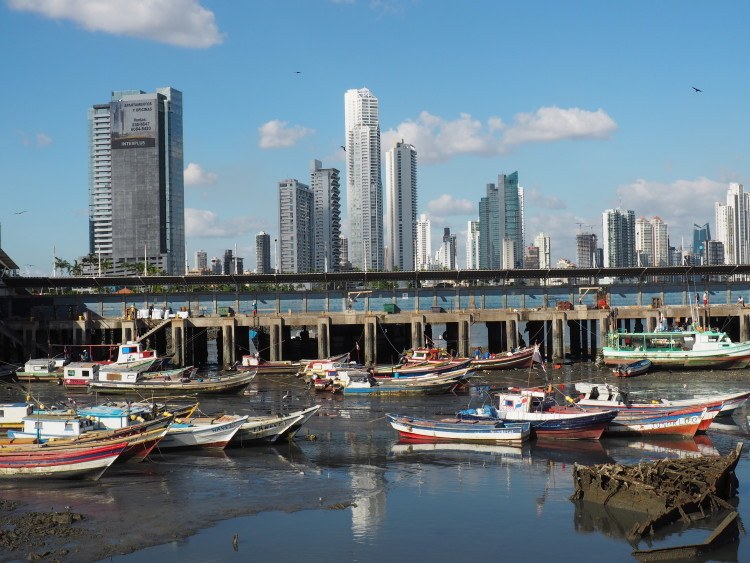 So do you need travel insurance? The answer is yes, and the better question is really what coverage you need and what company to buy from.
Medical and evacuation coverage is the piece everyone absolutely needs (it could literally bankrupt you without a policy), but with RoamRight, extras like trip delay coverage, lost or damaged baggage, and rental car collision are surprisingly just a few dollars more. My next trip policy works out to just $6 per day of travel and took less than 3 minutes to purchase. What's your excuse?

Choosing a coverage provider can be difficult. Obviously you want a company that pays out on legitimate claims, but you also want filing a claim to be easy (something I learned the hard way). You also want a company that's easy to reach 24/7, just in case you need them to help set up medical care or evacuation. Life happens, but don't make it harder than it needs to be.
I chose RoamRight specifically because they are backed by Arch Insurance Company, a company with a solid reputation that I completely trust. They're a reputable, trustworthy company with nothing to hide.
The other reason I like RoamRight is because they make the "fine print" easy to understand. Details are presented in plain English before you buy the policy and they help you decide which add-on options you may want. The goal is to buy the coverage that's important for your trip without overspending on benefits you may not need. Their a la carte add-ons let you choose what's valuable to you.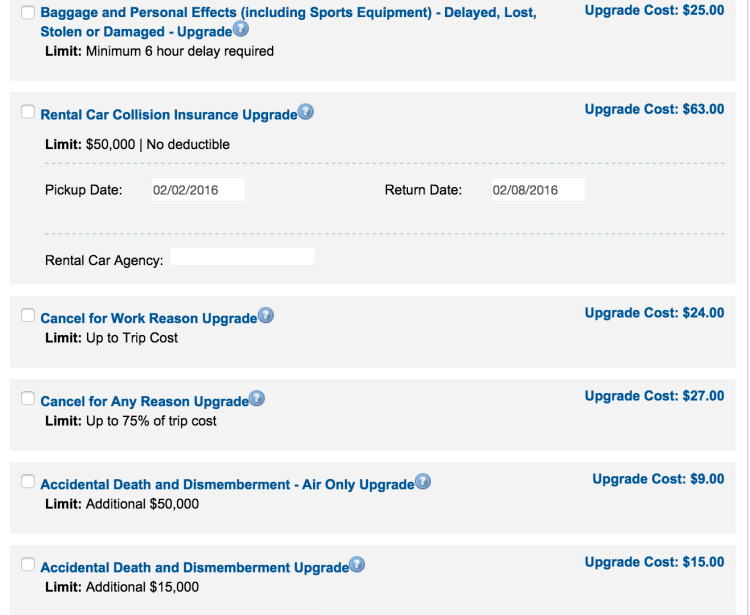 Being Prepared is Important
Buying a travel insurance policy is a great start toward financial protection, but there's more to travel than dollars and cents. When life happens, you need to know what to do.
You'd be amazed at the simple things travelers overlook when planning. Learn the emergency phone number for your destination (e.g. 911), make sure you know where the nearest embassy is and have a photocopy of your passport handy (RoamRight even has that built into their app!), and tell someone at home where you're staying and what your plans are in case they need to reach you. These are great additions to your checklist before travel.
If you have pre-existing medical conditions, write them down on an index card with a list of any medications you take and translate them to the local language to keep on your person. That's the smartest travel advice my husband ever gave me and something I encourage you to do as well.
But let's face it…life happens, and you probably had great intentions of doing all that before your trip and then ran out of time. The RoamRight app keeps you covered so you can view travel alerts or look up translations key to receiving help in-country, all at the touch of a button.
The mobile app is just as easy as it looks!
For the first time ever, I'm also participating in the Smart Traveler Enrollment Program. This is a free service that registers your travel with the embassy/consulate, so they can reach you (or an emergency contact) throughout your travels if needed. In a country like Colombia, it's a smart move!
Traveling Smart is Most Important of All
Even though violent crime is way down in Bogota (I won't speak to other Colombian destinations like Cali and Medellin), traveling smart is a necessity for a solo female traveler in any big city. Pickpocketing and theft are concerns in Bogota and unfortunately, harassment toward women is still likely (just like it has been pretty much everywhere I've traveled in Latin America).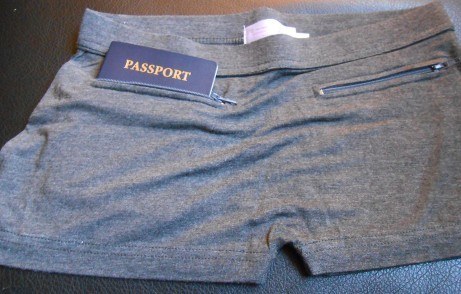 There is a lot you can do everywhere in the world to mitigate risks. Being aware of your surroundings at all times is probably the first and foremost step. That means being alert, removing yourself from iffy situations, and staying sober.
I'm going a few steps further for Bogota, including leaving some of my favorite electronics at home (I'd be in a world of hurt if I lost my Macbook!). I'm paying extra to stay in safe neighborhoods even though it means taking extra time on the commute for tours. Plus, I breathed an extra sigh of relief when I found out my trip overlapped with the dates of other travelers I know and trust, just because it means there'll be a friendly face if I really need it. Let's not kid ourselves: it's probably more fun that way, too!
Life happens. I plan on traveling smart, but sometimes, you just aren't in control. That's where travel insurance helps, and that's why I choose RoamRight. Getting a quote only takes a minute and is a smart step toward protecting your travels.
* * *
How do you protect yourself while traveling? Share your tips in the comments!
* * *
I think it's important to put my money where my mouth is. I paid for my policy in full and recommend RoamRight because I am a policyholder who loves how easy it is to protect yourself. This article was produced in partnership with RoamRight and includes affiliate links, so you can help support The Girl and Globe while protecting your own travels.
The RoamRight mark is used by Arch Insurance Company and owned by its affiliate, Arch Capital Group (U.S.). All insurance products offered and underwritten by Arch Insurance Company.
* * *
Read More on sightDOING: