This post may contain affiliate links. As an Amazon Associate I earn from qualifying purchases.
* * *
I'm the type of traveler who reads and researches destinations thoroughly before a trip, but I couldn't do that for Panama. I never expected to go there, but I got stranded there for 4 days on my way home from Guatemala due to crazy storms shutting down airports back home. The good news is it forced me to be super observant of my own Panama City travel, discovering things along the way that others might take for granted.
So if you're in need of some Panama City tips, I've got them. And these are the tips you're going to want to read because no one else is sharing them!
Panama City Travel Tips I Wish I Knew Ahead of Time
Don't Be Scared of the Metro.
Panama's metro is quite nice, probably because it's brand new. It's not always convenient to tourist attractions., but when it is, it's awesome. The metro is way faster than Panama traffic, super clean, well-signed for navigation, and incredibly safe. When I rode, there were security officers on the cars and I didn't hesitate traveling on my own.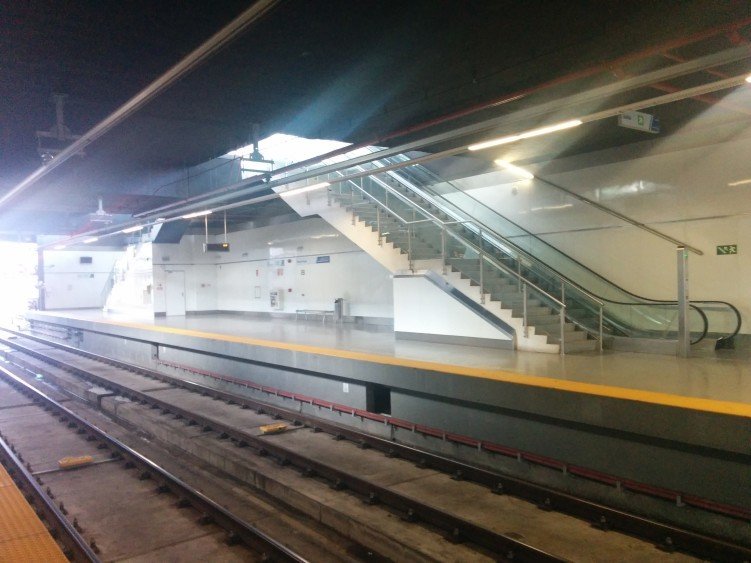 To ride, you need a reloadable card which costs $2 to start and then $0.35/ride. Unfortunately, the only real place to buy one is at the Albrook terminal, but most buses to other towns depart from there anyway…plus it's attached to Albrook mall, the largest shopping mall of the Americas.
Bottom line is the metro is great for your budget and for avoiding traffic congestion!
Side note: I don't shop, but the mall is still a sight to be seen! If you need something, try Titan. It's a discount department store that has basically everything you need at great prices (I paid $6 for a bathing suit I needed last-minute).
Download Uber. Now.
Taxis pretty much suck in Panama. The drivers try to rip you off at every turn, either by stating that a ride costs quadruple what it should (there are no meters) or by trying to change the price once you're partway through the ride (because "there's traffic"…hint: there's ALWAYS traffic) or by saying they don't have change for your $10 bill at the end of the ride.
Uber avoids all these issues since prices are automatically calculated at fair rates. Most trips within the city itself are less than $5, and even my trip all the way to Miraflores locks at the Panama Canal will only set you back $10. Best of all, it's charged directly to your credit card so you don't need to have cash on you.
If you do need a taxi (because Uber isn't available or if you don't have wi-fi/phone service to request one), agree on the price before you get in the cab. I recommend always leading with the price you're willing to pay (try $4, more or less, depending on distance). If you have to ask the price, they'll know they can gouge you.
Slather on the Sunscreen.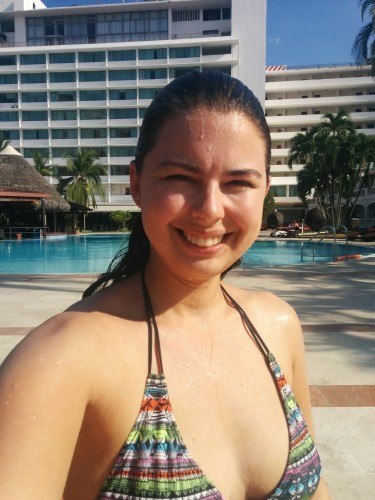 It's hot in Panama, but the sun is a far greater problem. You can burn in less than an hour if you're not careful, so sunscreen is essential. I didn't have much with me since my trip doubled in length compared to what I packed for and thought I'd make do with what I had. That decision lasted five minutes before admitting it's unrealistic. Pack sunscreen in advance because it's about $15 and you don't want to be forced into a purchase like I was.
Take in the view.
With a city skyline that rivals some of the best in the world, it would be a shame not to take in the view of the city. You'll find tons of great views, both from the water and from the rooftops. Turn your sightseeing into sightDOING by renting a bike on the Amador Causeway. Stop at the end for a meal or just an ice cream, grab some photos, and return toward the city.
For a more leisurely way to take in the views, the 66th floor of the Ocean Sun Casino is a great option. It's free to go up although it's expected that you order a drink while you're there. Going for sunset is great because it's not terribly busy that early and you'll see the skyline in day, twilight, and after dark. Way better than the Tantalo Rooftop bar, which gets a lot of mentions.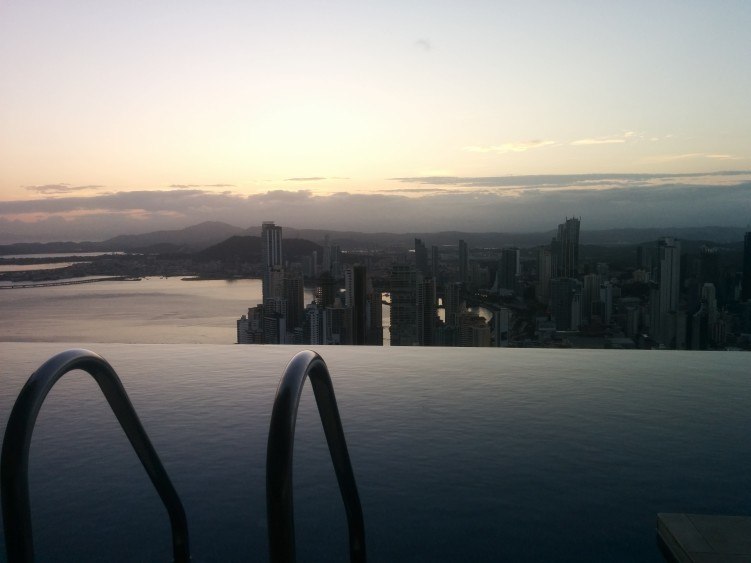 Get outside.
Even though Panama is a major city with an awesome skyline and tons of skyscrapers, there's lots of nature to be found as well. Tons of day tours head to places like Soberania National Park or Gamboa rainforest (and Embera village tours take place partly in the forest). The easiest way to see nature is by taking a ~10 minute drive to Parque Metropolitano.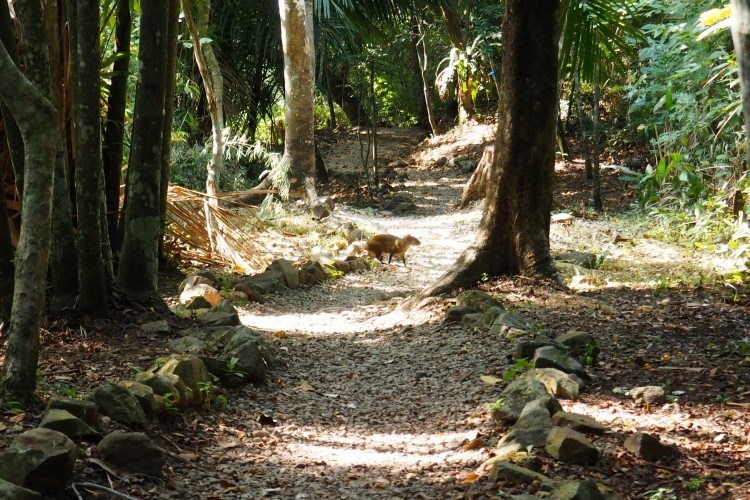 This park is very accessible and has two main hiking loops that are well-maintained. If you walk both, it'll take 2-3 hours depending on how much you linger, but you'll have the chance to view agoutis, sloths, and maybe other animals. I loved it and recommend it to everyone heading to Panama. The park is open from 6am-5pm and costs $4 admission.
Regardless of where you go to view wildlife, learn to use your camera's burst setting ahead of time. Quick creatures won't wait for you to set up a shot!
Try the local beer (sort-of).
Two travel bloggers I know and trust basically summarized Panama's national beers as "not awful" so I skipped the big names in town like Panama Lager and Balboa and went straight to the good stuff. I was less than impressed by Casa Bruja's Fula (blonde) or SABMiller's 507 (red ale), but the beers at La Rana Dorada were quite good.
I visited both locations of this craft brewery — there's one in Casco Viejo and one in El Cangrejo on Via Argentina — and they both have a great ambiance. The blanche was my favorite, but the porter was pretty good, too. Expect American prices, but happy hour is half off. For Casco Viejo, head there 12-6pm for specials or 3-7pm at Via Argentina.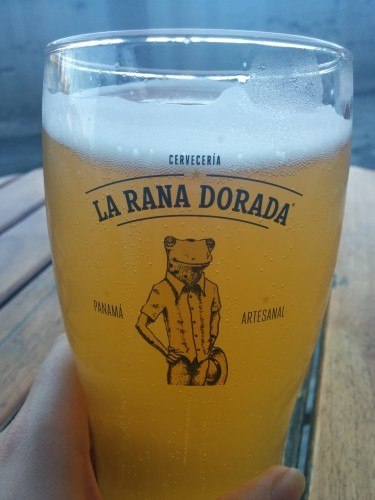 Stay at the Summit Rainforest & Golf Resort.
Why would you willingly stay 30+ minutes outside of town? Because the Summit Rainforest hotel is that good (really!).
What makes this one special compared to other hotels is that the grounds are spectacular. It's a golf resort, but for me the main draw was their walking trail (I saw 3 monkeys and numerous tropical birds) and butterfly house. The pool was also lovely and a great retreat compared to the bustle of Panama City.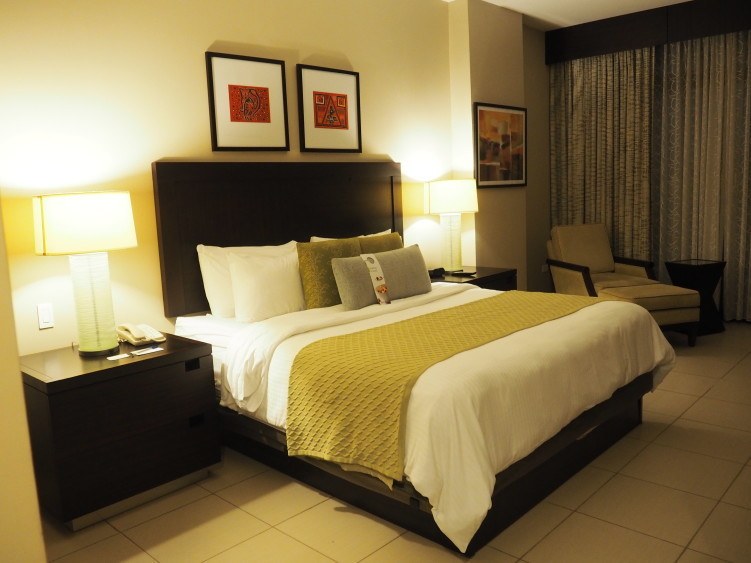 Even though it's far from downtown, it's not as isolated as you think. You can get to Miraflores locks in 5-10 minutes, hop on the free shuttle to Albrook mall (daily at 10:30 or 11am), or have a head start on day trips through the Gamboa area. For rates around ~$70 including wi-fi a welcome cocktail, and breakfast, it's a good option.
The one downside to this hotel was the lack of nearby dining. Eat before you return to the hotel in the evening or pack snacks (there's a fridge in the room great for sandwich supplies or leftovers). My dinner there wasn't terribly priced, but it wasn't very good.
I also spent two nights downtown. The Hilton has waterfront views, a great pool, and several restaurants in walking distance.
Most of all – don't skip the city!
I've always wanted to go to Panama, but I had my eyes set on destinations like the San Blas Islands, Bocas del Toro, Boquete, and David. I just assumed the city was a pretty generic place. Who knew it's actually pretty interesting?
You could spend quite awhile using it as a base for nearby day trips, but it's worth checking out the city itself for a day or so. I'm surprised — and I think you might be, too.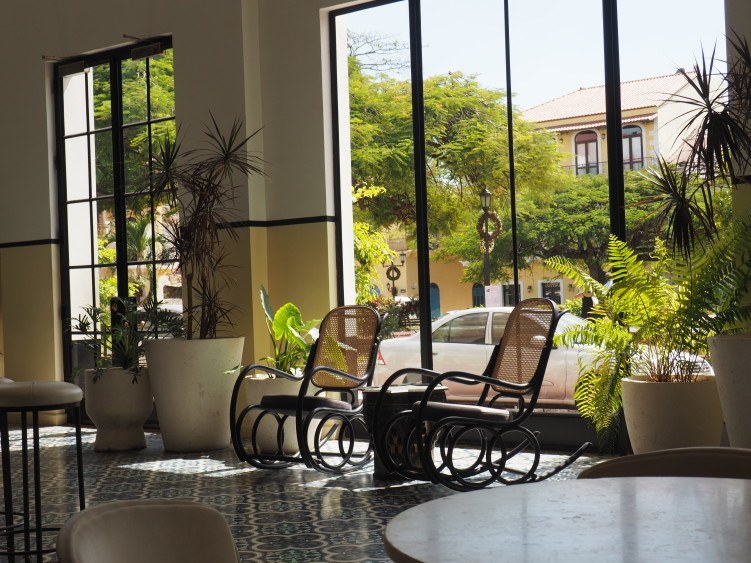 * * *
Are you visiting Panama City? What other Panama travel tips can you share?