This post may contain affiliate links. As an Amazon Associate I earn from qualifying purchases.
* * *
Panama is delightfully easy to visit. It's a great destination on it's own, but flights onward to other places in Latin or South America often have long layovers in Panama City. If you have a long layover in Panama City, here's how to leave the airport and explore a little of this fabulous capital in Central America!
Panama City Layover Guide: What to See and Do in 8 Hours
My plan is for an 8 hour layover in Panama City because it seems to be a common length based on schedules I've seen. It includes three stops to give you a great overview of the city along with some variety (nature, history, and of course the canal!). Each stop is brief and if you have time, you could easily spend twice as long at each one — perfect if your stopover is longer than what's outlined here.
If your layover is shorter, feel free to drop one of the stops along the way so that it fits in the time you have.
Ugh, what about those "medium" length layovers?

If you have a 5 hour Panama City layover, stay closer to the airport instead of heading all the way into the city. Take a 15-minute taxi to the ruins of Panama Viejo, which you can tour in two hours. You'll need the rest of your time for airport security and passport control.

If you have less than 5 hours, I recommend not leaving the airport.
At a Glance: How to Spend Your Long Layover in Panama City
During your one day Panama City Layover, you'll visit:
Parque Metropolitano for a rainforest walk and wildlife watching
Casco Viejo for Old Town architecture and a beautiful part of Panama City
Mercado del Mariscos for a quick ceviche lunch
Panama Canal and a view of the Miraflores locks
The First 1.5 hours: Logistics
Spend your first hour and a half on actually getting to the city. It takes about 30 minutes to get through immigrations and customs at Tocumen International Airport (PTY) plus another 45 minutes on the toll road to the city. Don't worry about changing money — the US dollar is king — but plan ahead and come with cash.
Uber is both easier and cheaper than taxis. There's no language barrier and you won't need cash for trip fares since it's charged directly to your credit card.
Need to store your luggage at the airport? There are lockers available on the lower level for $5-10 depending on how much space you need.
First Stop: Parque Metropolitano (1 hour)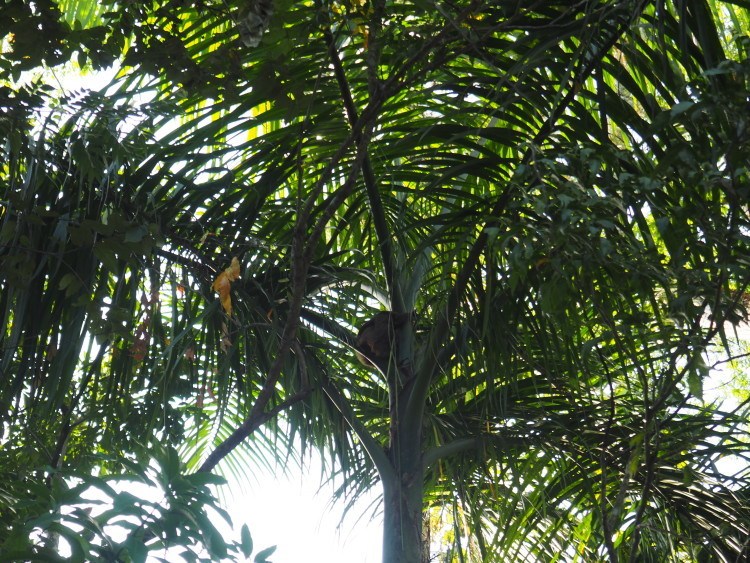 Panama City is massive and modern, but before all that it was a tropical forest. You can still get a glimpse of that in Parque Metropolitano, one of the best things to do in Panama City. It's open early, so it's perfect for layovers at weird hours.
The lower hiking loop takes about an hour and gives you a chance to spot sloths, monkeys, agoutis, and other animals. Check the map or ask a ranger for info on Sendero Los Caobos.
Second Stop: Casco Viejo and a Snack (1.5 hours)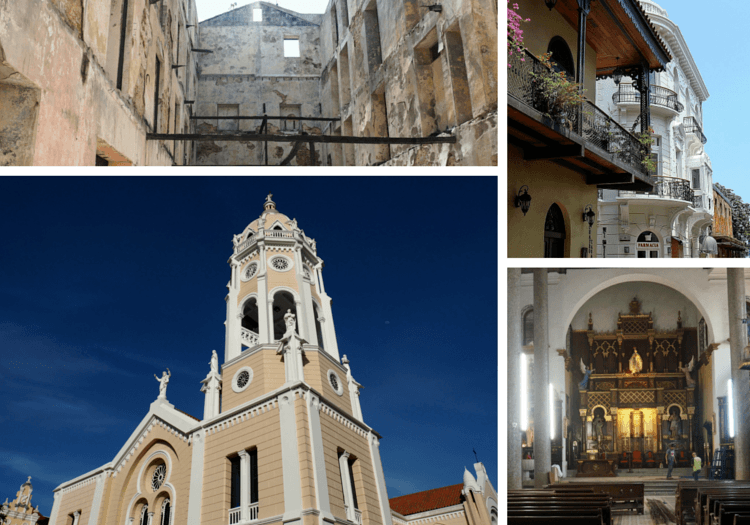 The colonial center of town, Casco Viejo (or Casco Antiguo, Panama) is picturesque so it's worth a visit. In fact, it's a UNESCO World Heritage Site!
The charm is less about checking off a list of sights and more about wandering and see what you come across. Peek your head into churches, stroll down cobblestone streets, and visit the squares and plazas for people-watching. You won't have long here, but 45 minutes is enough to get a feel for the neighborhood.
Once you're done in Casco Viejo, walk along the gorgeous Cinta Costera to the Seafood Market (Mercado de Mariscos) for lunch. For $3-4, you'll get a cup of super fresh ceviche for lunch. I recommend corvina, a local white fish, but you'll also find shrimp, octopus, and other fish varieties. These are fast casual restaurants and seafood counters, so you can eat quickly.
Final Stop: Miraflores Visitor Center at the Panama Canal (1 hour)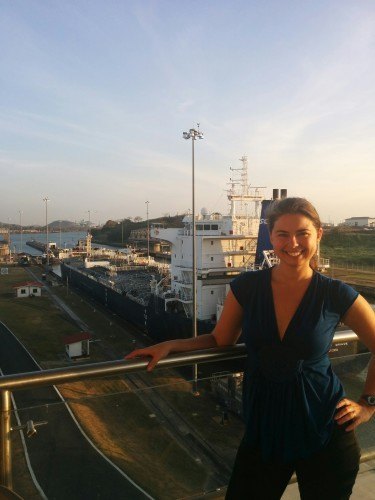 I didn't want to visit the Panama Canal, but c'mon, it's definitely one of the more popular things to do in Panama City. And, much to my surprise, it ended up being interesting.
I've heard great things about the attached museum, which you'll have to whiz through if you're on a short layover. I missed the last entry at 4:15pm, so instead I went to the upstairs restaurant to watch the canal in action.
It's amazing to watch gargantuan cargo ships passing through Miraflores Locks while sitting outside and drinking a cold beer. Order a snack if you're hungry, but make sure to ask for the bill as soon as the food arrives so you don't miss your flight.
Return to Tocumen Airport (allow 2 hours)
Plan on an hour-long ride back to the airport (be prepared to hire a taxi and pay cash since there aren't always Ubers near the canal). Then, it's another hour to get back through security and catch your flight. Since it's a layover so you should already have your boarding pass and luggage checked all the way through.
If you're a nervous traveler and that's cutting it too close to comfort for you, just skip one of the stops on this trip. No big deal…you can always come back for more things to do in Panama City!
Just like that, one day in Panama City is over (but look at all you saw and did!).
Be Prepared: 8 Totally Random (but Totally Useful!) Tips for Panama City (opens in new window)
When time is short, knowing what to expect is ultra-important so you don't get thrown off your game!
Looking for a Guided Panama Layover Tour?
I get it…sometimes you don't want to worry about arranging taxis, especially if this isn't your final destination. If that's the case, here are a few recommended Panama layover tours you can choose from that pick-up and drop-off at the airport.
4-Hour Tour to Panama Canal and Casco Viejo – This tour substitutes the Amador Causeway for Parque Metropolitano, but still shows you the highlights of the city. It's 4 hours from pick-up to drop-off, meaning you'll need to allow extra time independently for passport control and security checks upon return at the airport.
6-Hour Customizable Panama City Layover Tour – You can customize this private tour to include anything you like, using my suggestions or anything else. Having a local guide means they can also recommend stops you might not know about. It's not cheap but the reviews are excellent.
Is Your Panama Layover Overnight?
For anyone with an evening layover in Panama City, a lot of these stops won't make sense.
Instead, grab a taxi from the airport and have them detour on the Amador Causeway to see the city skyline all lit up at night. Have a late dinner in Casco Viejo and stop at the Trump Tower for cocktails with an incredible view from their skyscraper bar before going back for your flight.
If you're staying overnight, book a hotel in Casco Viejo or stay near the canal at the Rainforest Summit Resort.
* * *
More Info to Plan Your Trip