This post may contain affiliate links. As an Amazon Associate I earn from qualifying purchases.
* * *
We almost didn't visit Paracas Peru. I was dying to see the Humboldt penguins that live just off the coast in the Ballestas Islands, but it seemed like such a long way to go for some cute, waddly birds. It wasn't until I realized there was more to do — far beyond the namesake Paracas National Reserve — that this small Peruvian city made the cut.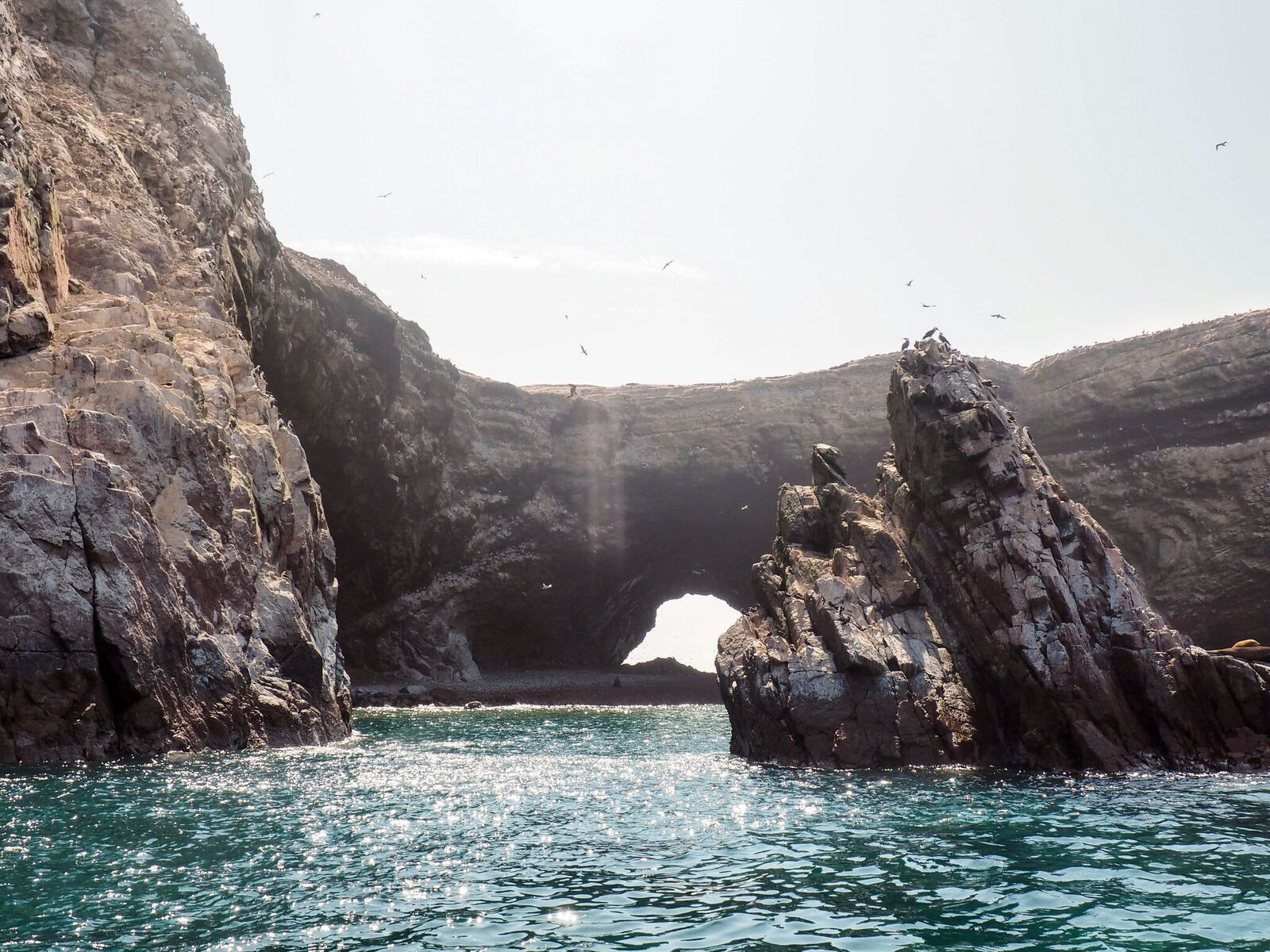 Where is Paracas?
Paracas is on the coast of Peru, about 160 miles south of Lima. Luxury buses like Cruz del Sur cover the route nonstop, taking 3-3.5 hours depending on the time of day.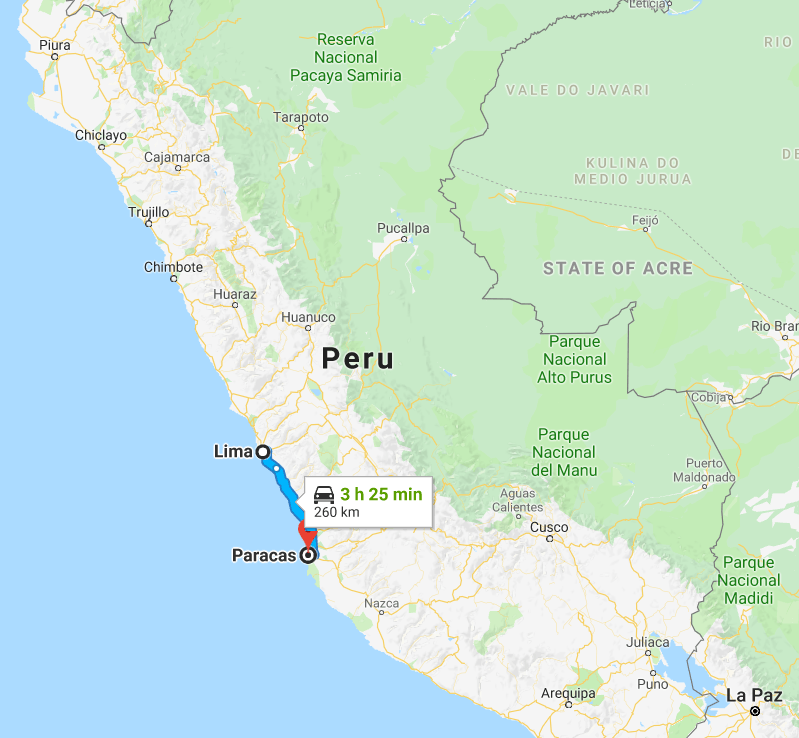 The town gets its name from a Quechua word meaning "raining sands" because of the sandstorms that occur here in the winter, so suffice to say, Paracas doesn't look or feel a thing like Lima, Cuzco, or Machu Picchu.
We took the Cruz del Sur bus between Lima and Paracas. A few tips: the VIP seats are worth the upcharge but regular seats will be fine if that's all there is. And the included snacks are disgusting, so pack your own.
So, About Those Ballestas Islands
By far, most visitors come to Paracas because of the Ballestas Islands (or Islas Ballestas, in Spanish). They're often described as "the poor man's Galapagos" due to the incredible concentration of sea birds here. Of course, the Humboldt penguins are the big draw here, but there are also boobies, pelicans, cormorants, terns, and sometimes even condors. If you're not into birding, rest assured you'll also see thousands of sea lions and maybe some seals and dolphins, as well.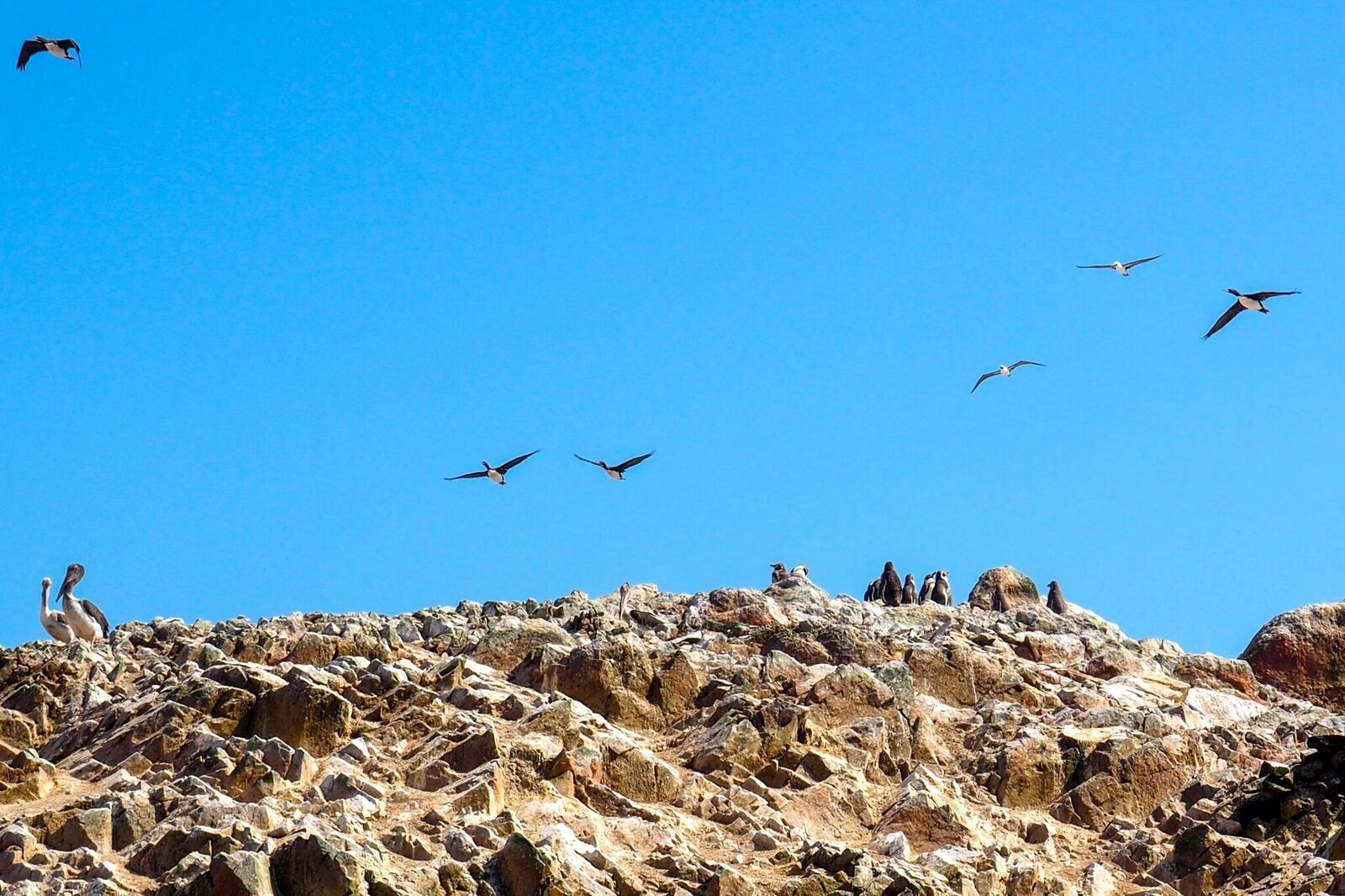 The scenery on the boat ride out to the Ballestas Islands is pretty also, with rugged cliffs, sea caves, and natural arches. Most famously, there's also the "Candelabra" (the chandelier), a nearly 600-foot tall carving dug into the soil above the water and lined with stones. No one really knows it's history, although it's estimated to be 2,000 years old.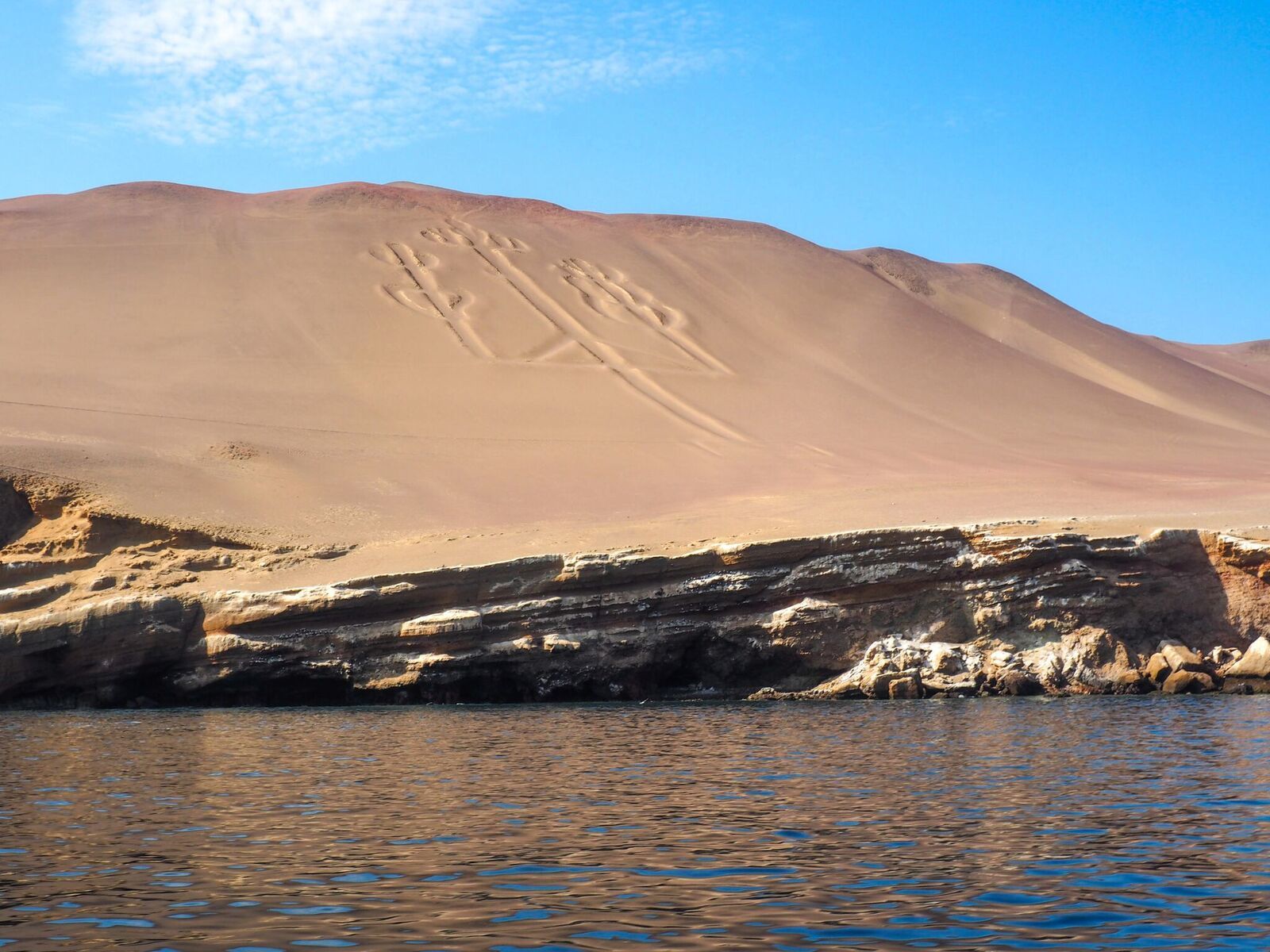 Boat tours to Islas Ballestas typically leave at 8am and 10am, with a strong recommendation to head out earlier for chances of smoother seas. Any hotel or tour agency will book you a spot the night before or you can take your chances by showing up at the dock the morning of your tour. Plan on about a 2-hour boat ride.
Paracas National Reserve
The other draw to town is Paracas National Reserve, a gorgeous coastal desert park just a few miles outside town.
This is nothing like a national park in other parts of the world. For the most part, visitors take a tour around the reserve and take some photographs at the most iconic places. You'll pass red beaches (from iron deposits in the sand) and yellow rocks with marine fossils, from millennia of being under the sea. What impressed me the most were the waves in constant motion, creating a gorgeous scene.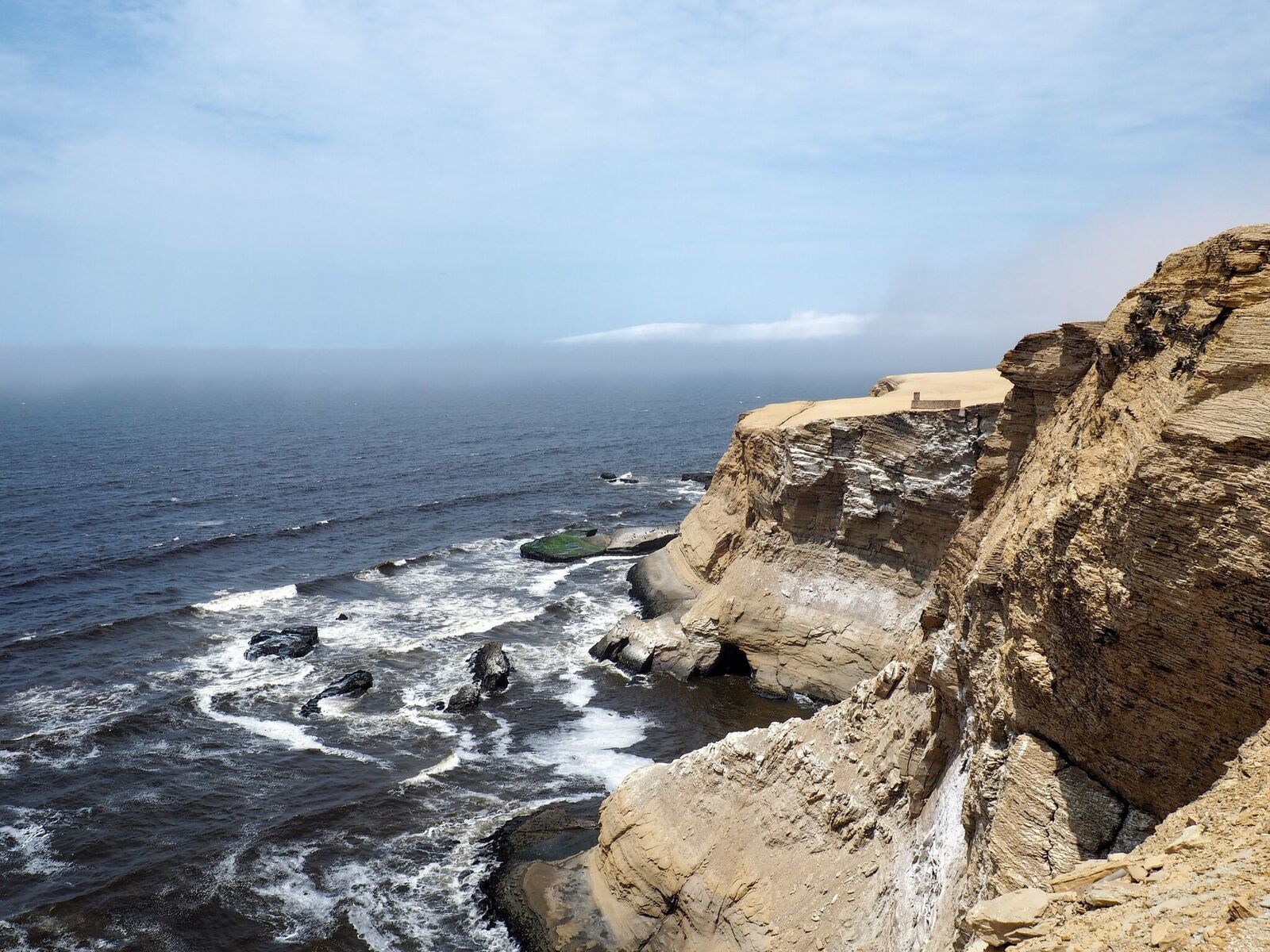 Standard tours depart from Paracas town at 11am (after the first Ballestas Islands boats get back). The 4-hour tour includes several photo stops and an hour + at a restaurant within the park.
In retrospect, I wish we would've visited the Paracas Reserve independently. Taxi rates seemed affordable and would give you the freedom to stop wherever you want — or at least work on your own schedule. You can also arrange for a taxi to leave you at one of the beaches for a few hours of sunbathing and swimming.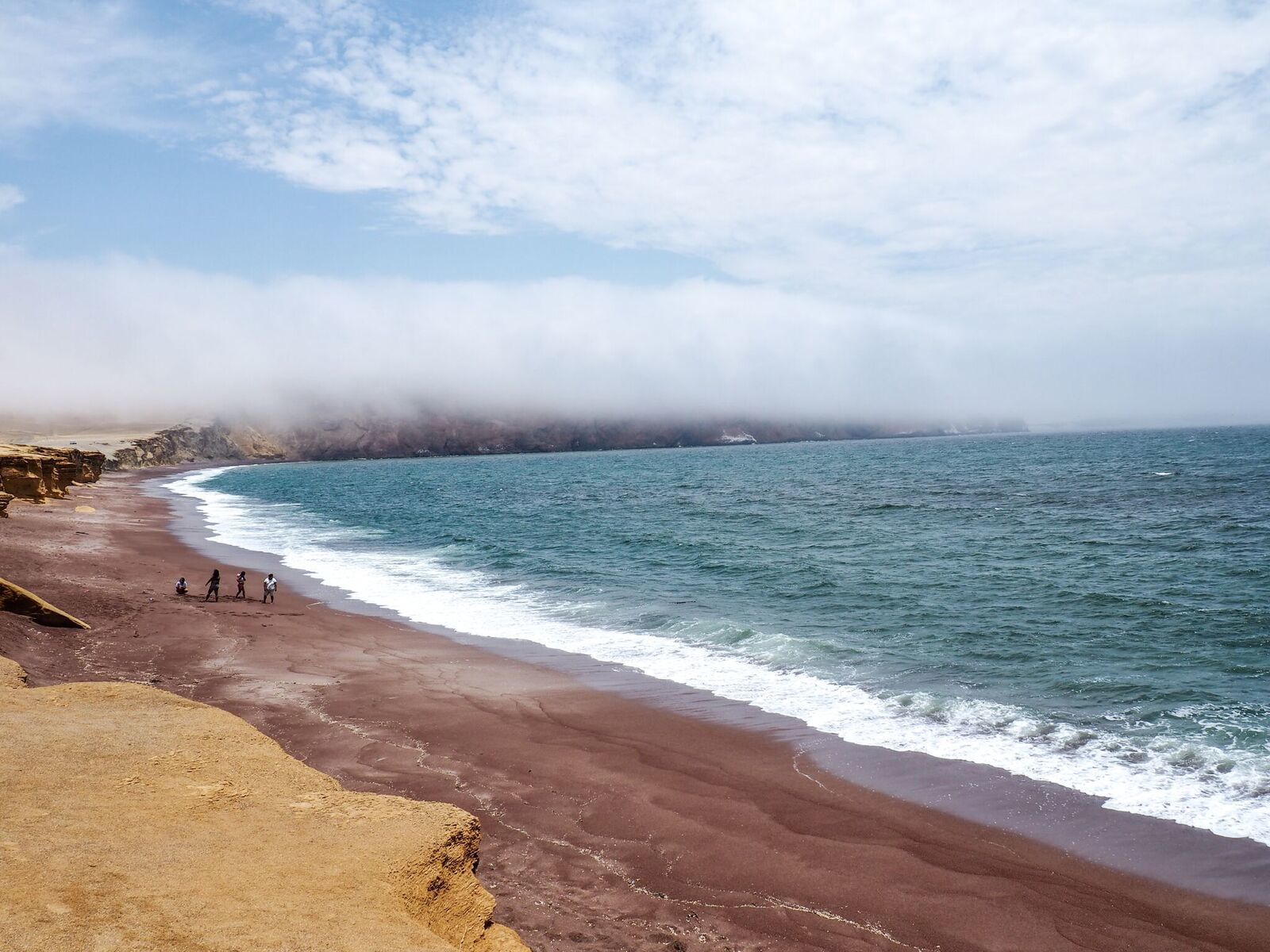 If you're the type of traveler who likes to have everything arranged and confirmed in advance of your visit, you can book these tours online for just $1-2 more than you'd pay in town (with no hassle to negotiate!)

Ballestas Islands Sightseeing Boat Ride from Paracas – $19.00

Ballestas Islands and Paracas National Reserve Day Trip from Paracas – $34.00
Is Ballestas Islands Worth It?
For me, the two main attractions (Islas Ballestas & Paracas National Reserve) weren't enough of selling points to justify the trip. You can see very similar wildlife much closer to Lima at Islas Palomino, which makes a fabulous day trip. And the coastline and deserts of Paracas Reserve are reminiscent of other places worldwide.
BUT! There's one amazing, unique activity in Paracas that makes the whole trip worthwhile. And if you're going anyway, it's worth including these more famous attractions.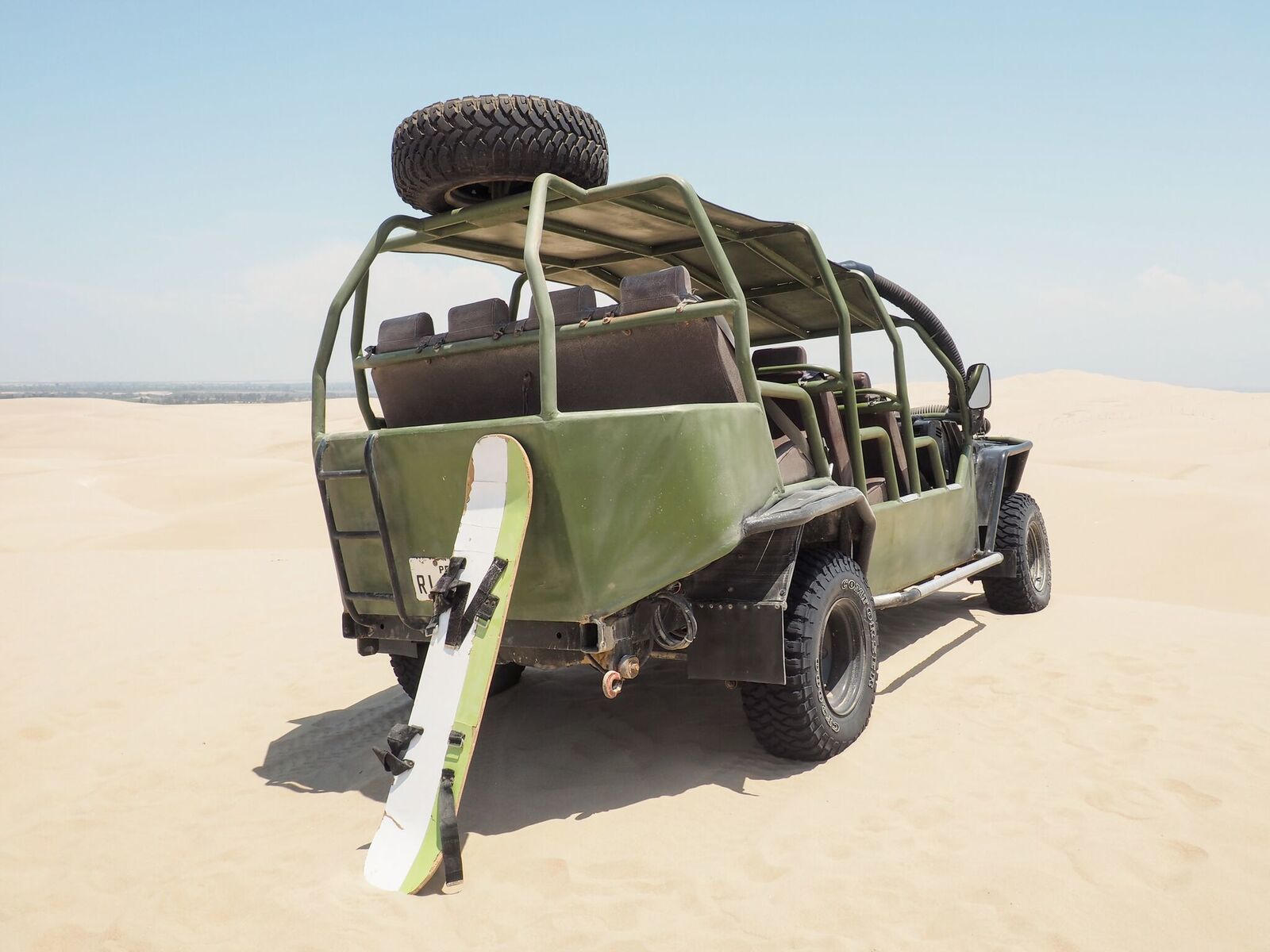 The Dunebuggy/Sandboarding Trip is the BEST of Things to Do in Paracas Peru
The real draw to this desert town was the adrenaline-filled dunebuggy ride.
I'll admit my grip was pretty tight for a few parts of the ride, but overall it was exactly the right amount of wild. We raced up and down the dunes, through the desert, and skidded in circles. Eventually, we reached a spot to try sandboarding…and unlike Nicaragua's volcano boarding, the dune was small enough that you could actually climb back up and try again a few times.
Now, dunebuggy rides are a pretty famous activity farther south in Huacachina, Peru but the town sounded like party central and I had zero interest in hanging around with drunk backpackers. Plus, why sit on a bus for a few more hours if you don't have to? I was thrilled to find that Adrenarena had two different options in Paracas: the standard tour we did and a version ending with a sunset dinner in the desert.
Where to Stay in Paracas
One night in Paracas is enough. Take a morning bus from Lima to Paracas, grab lunch outside town at a pisco "winery", and go out on our dunebuggy ride in the afternoon before enjoying a seafood dinner on the boardwalk. The next morning, join a Ballestas Islands boat tour and swing through Paracas National Reserve before heading back to Lima. Overall, you'll have a well-rounded side trip that feels different from the rest of Peru.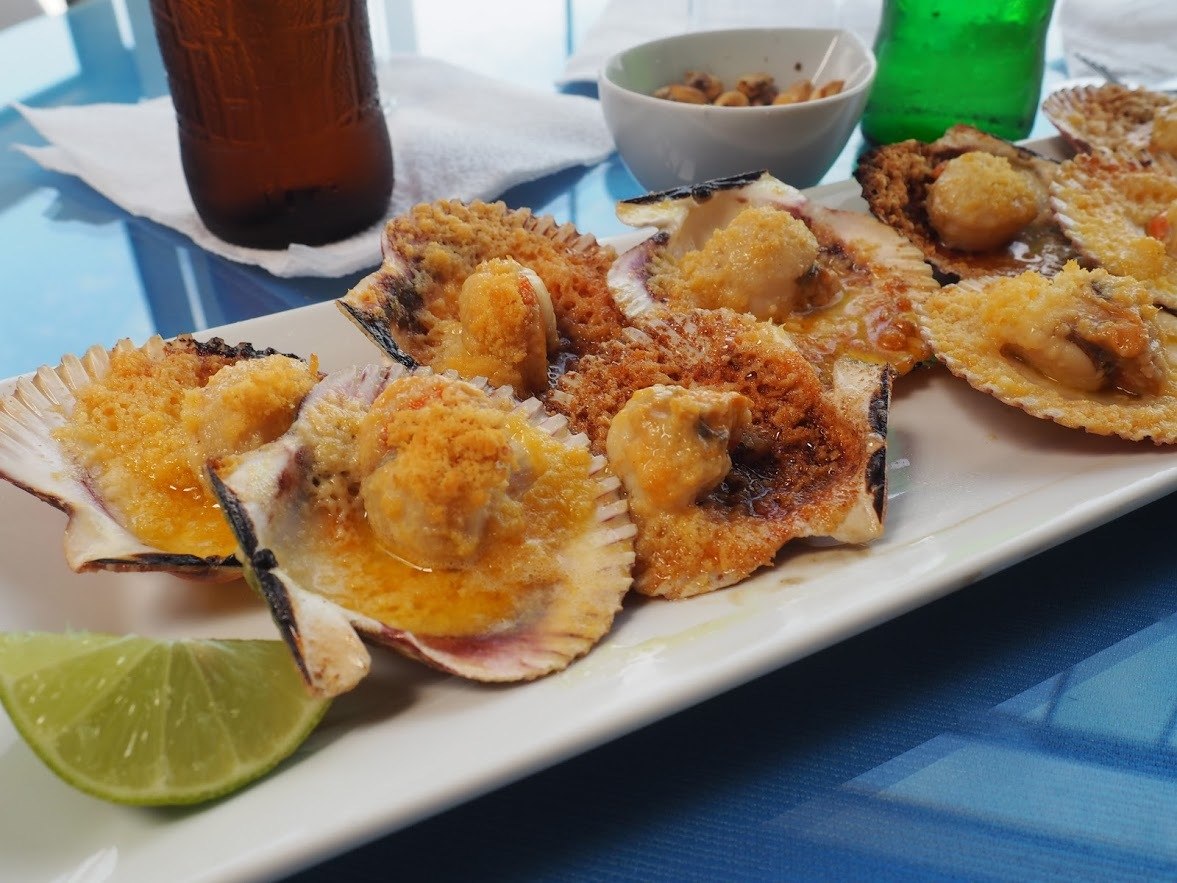 If you're splurging at one of the beachside resorts, you could spend an extra night soaking up the sun, swimming, and being pampered. The nicest place in town was Hotel Paracas, and the DoubleTree Paracas by Hilton Resort balances luxury with a central location.
Since the Hotel Paracas was sold out over our nights (New Year's), we stayed at the Hostel Atenas where private rooms are small but adequate.
So many people visit Peru and never take advantage of the coastal regions which is a huge part of its diversity. It was a great contrast to the Sacred Valley region and I'm glad I didn't short change Paracas and the Ballestas Islands.
* * *
This post contains affiliate links. Thanks for your support of my website!