This post may contain affiliate links. As an Amazon Associate I earn from qualifying purchases.
* * *
When you travel as much as I do, you experiment with every booking option. I'm always on the lookout for the best price, the most options, and the best user experience. I've tried just about every online travel agency that exists, but Booking.com — a classic — consistently wins as the best hotel booking site and the one I return to over and over.
Heads up: I'm a Booking affiliate, so if you book something through one of my links, I may earn a small commission (at no extra cost to you, of course!). To be clear though…I've genuinely used Booking.com on all my trips since 2011 and by the end of this post, you'll understand why it's the best booking site.
Booking.com Has a Huge Selection and Wide Variety of Hotels
Whatever you're looking for, you'll find it. Booking dot com has over 5 million listings across 228 countries. Of course they have standard hotels, but they also have bed and breakfasts, resorts, hostels, villas, guesthouses, glampsites, and vacation rentals.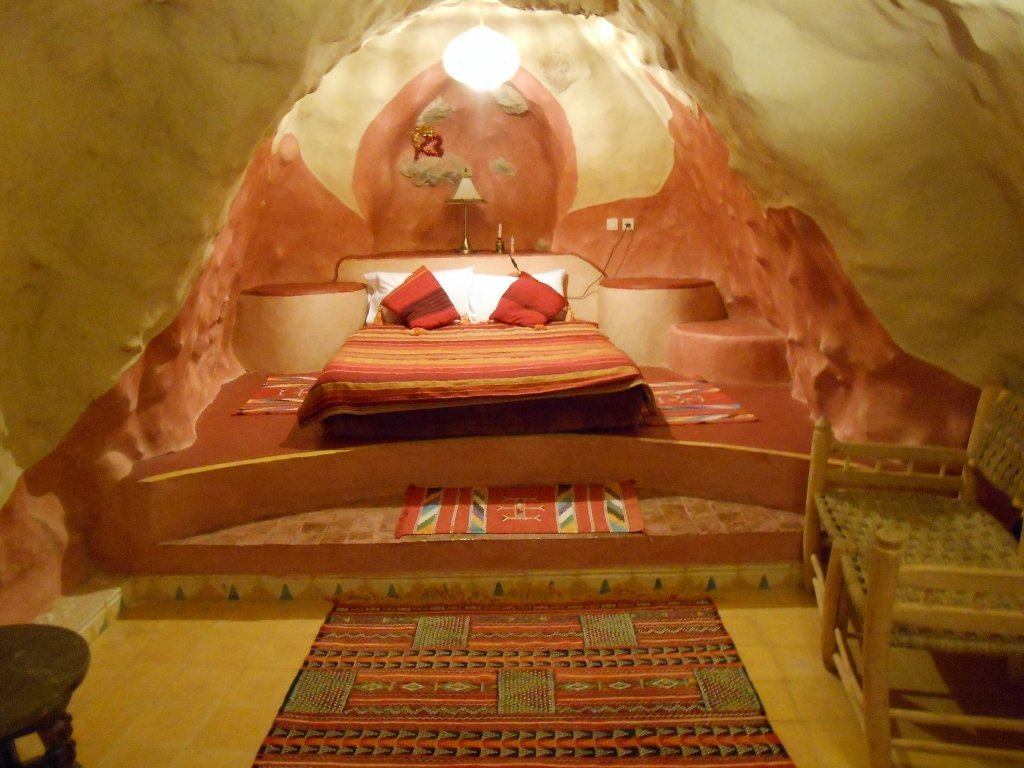 No other website that I know of compiles this many types of listings in one spot, which means you may stumble upon options you hadn't even thought of. To this day, one of my favorite hotel stays was a Moroccan cave hotel that I unexpectedly found on Booking.com.
That makes it a one-stop-shop for all my reservations.
The Price You See is the Price You Pay
Have you ever tried to book a vacation rental and then been surprised that you're also expected to pay a cleaning fee?
Have you ever booked a resort and then been shocked that there's a resort fee or service charge on top of your taxes?
Booking.com isn't immune to these fees but they DO make it very clear in your bottom line pricing. They'll show you the final price with line item pricing so that you know exactly what you'll be paying at the end of the day.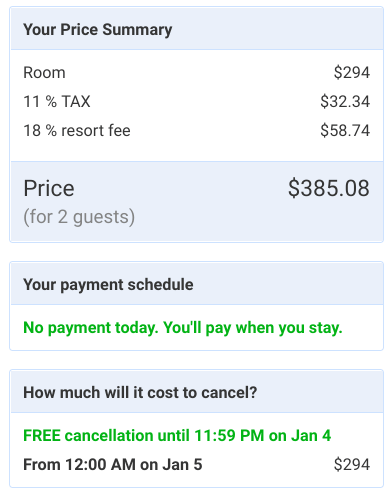 They also make it incredibly obvious which rates are refundable and which are prepaid, nonrefundable rates. Deadlines are clearly displayed and there's no excuse for confusion during the booking process. Hurrah for transparency!
Their Website is Best in the Business
No, Booking.com isn't flashy or modern. It's simple and straightforward and it works every single time. That's more than I can say for a lot of other travel websites that get stuck in limbo while loading results or display different prices in the search results than they do on the check-out page.
I also love that their interface is VERY easy to filter properties quickly so that you aren't overloaded by options. I can go from 500 search results in a city to the top 15 that fit my needs in less than a minute.
They are one of the few places that clearly separates photos of different room types as well, so you can visualize precisely what the difference is between vague terms like superior vs. deluxe rooms.
And when I'm just researching options but not ready to book, they have a great "lists" feature to save your favorites once you've narrowed them down.
How to Use Booking.com

If you're new to the website, check out a few of my favorite features!
Reviews are Verified and Not Spammy!
I've pretty much given up on TripAdvisor, since it feels like I have to pass by 8 or 10 questionable reviews in order to get to one I can trust. On Booking.com, the only reviews are from people with verified stays which cuts way down on the spam and fake reports.
Not only do I find their reviews more trustworthy, but I also love that they archive all reviews more than 2 years old. Properties change over time, so somewhere that used to be great may be run-down now and somewhere that used to be terrible might be amazing now that there's new management.
Lastly, every review has two distinct sections: a list of positives and a list of negatives. That allows visitors to quickly scan complaints to determine if they are significant issues or something minor you can live with.
Their Prices Meet or Beat Everyone Else's
These days, almost every booking site has the exact same price as everyone else. If I hop between Expedia, Priceline, and Booking.com, I get the same number every time.
Booking.com always has equal or competitive pricing, but on the off-chance you find a better deal somewhere else, you can file a claim for a price match. On your confirmation page, just look for the link that says "Found this room cheaper somewhere else?" and click-through to fill out the claim page.
Unlike other programs that require you to submit a claim within 24 hours of making your reservation, Booking will accept price match claims even weeks or months after your original booking.
Anyone Can Be a Booking.com Genius
Unlike other programs, Booking.com has very low requirements to become an elite guest. You can achieve "Booking.com Genius" status simply by registering with their program. This provides booking discounts on select hotels. Not every property on Booking.com participates in the Genius program, but most independent hotels do (and all will be clearly labeled so you know if/when you're due benefits).

It gets really good if you make it Genius Level 2–which requires just 5 stays in 2 years. I hit that in a single German roadtrip when I was changing hotels every night or two anyway. Level 2 increases discounts up to 15% plus also unlocks complimentary breakfasts or room upgrades at a lot of hotels.
I've worked my way up to Genius Level 3 (15 stays in 2 years) which gives 20% discounts. Occasionally, they also run promotions to earn credits toward your next stay, too. On a recent stay in New Zealand, I received an immediate 20% discount on the room price and earned 10% back in credits for a future stay. That's double dipping in the best way possible!
Changes and Cancellations Couldn't Be Easier
One click and you can switch the dates of your hotel stay. A different click and you can upgrade your room. And yes, just one click and your reservation is cancelled.
I've even cancelled a few hotels after the cancellation deadline and gotten a full refund from Booking.com just by asking. Try doing that anywhere else!
Where Airbnb Fails, Booking.com Exceeds Expectations
I was an early adopter of Airbnb and loved the concept when it came out, but for the past year or so I've been consistently disappointed. Now that everyone is hoping to create their own cash cow, it has really deteriorated. From misleading descriptions, outlandish cancellation policies, and mandatory currency exchange fees, I'm giving up.
To fight back, Booking.com has added thousands of apartments, house rentals, ski chalets, villas, cabins, and cottages (sometimes, the same ones as shown on Airbnb). But the brilliance of using Booking.com is that you get customer-friendly policies and a streamlined process for every property regardless of who's managing it.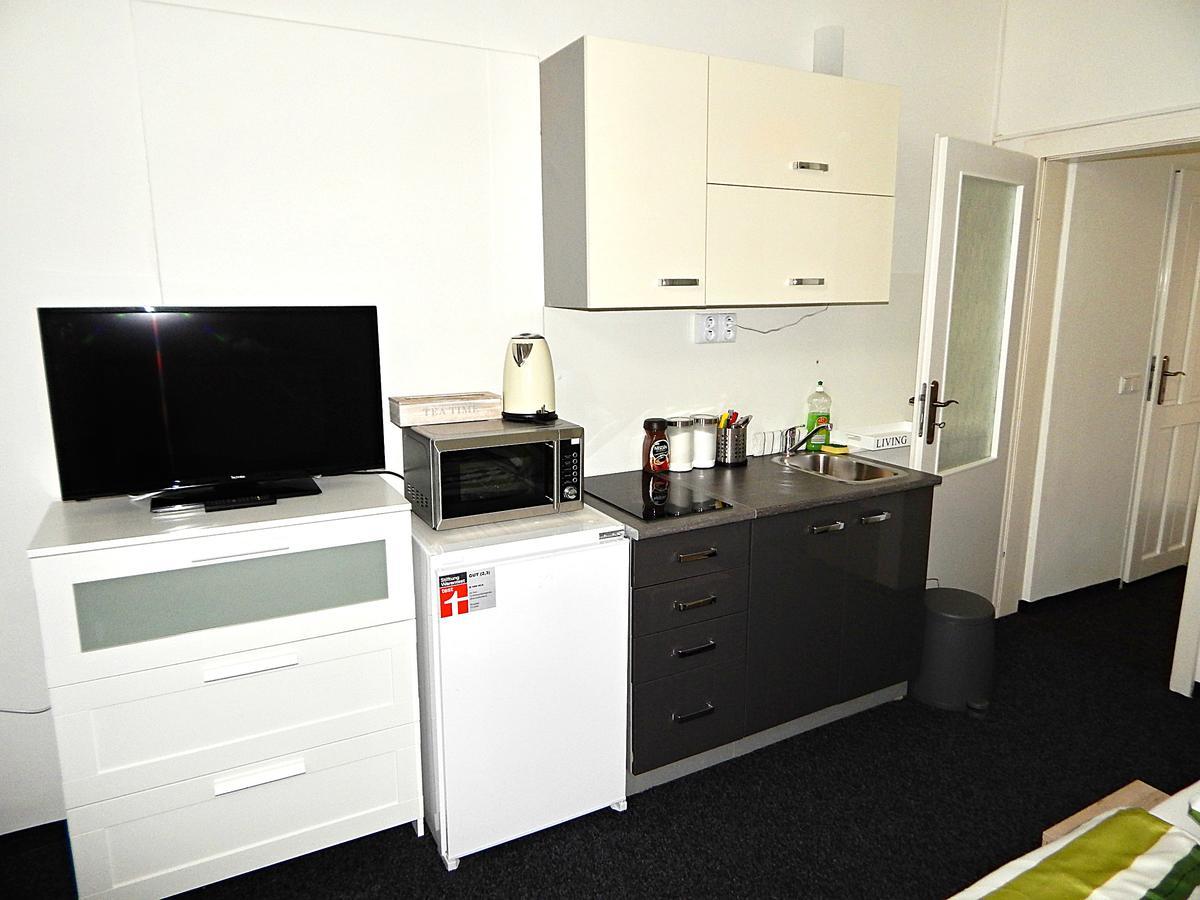 Shockingly Good Customer Service
First: with Booking com, all my reservations have always been honored and not mysteriously "lost" like from some other websites.
Second: their descriptions of hotels, room types, pricing, and cancellation policies are clear from the beginning.
Overall, that means I haven't had a lot of reasons to contact Booking.com with issues (which is exactly what you hope for!). The few times I have, I've been met with helpful 24/7 customer service. They encourage you use their online message form for non-urgent issues, and I've always gotten helpful resolutions in a reasonable timeframe.
When you have a more immediate need, you can reach them by phone. I recommend having your confirmation number and PIN code handy to get to the right agent quickly. You'll find this information on your confirmation email and in your online account.
Booking.com phone number

In the USA, you can call Booking.com at 1 (888) 850-3958. Average wait times are 10-15 minutes, which isn't great, but it's not terrible. When you have an agent on the line, you can expect the utmost professionalism.

Geniuses have access to a special line which should have shorter wait times.
Admittedly, There's One Case When I Don't Use Booking Dot Com
When I stay at chain hotels, I book directly. Big chains like Marriott or Hilton require you to book direct to get free wi-fi and rewards points — not to mention I often get status perks like free breakfast. If you book through a third-party site, you'll miss out on those benefits.
For everything else, Booking.com is the best hotel booking website.
Book here:
* * *
Looking for more travel resources that I actually use?
Get the full scoop on my favorite booking websites and plan your trip like a pro!