This post may contain affiliate links. As an Amazon Associate I earn from qualifying purchases.
* * *
I'm always looking for the next big thing and I thought Google Fi international might be it. Google's new cell phone service, Google Fi (formerly Project Fi), offers free high-speed data and texting in more than 170 countries worldwide — and with WiFi calling, you can even make phone calls abroad (with your normal phone number) at no extra charge.
I already had international data and texting with T-Mobile, but I wanted something better because T-Mobile is patchy where I live. Since Google Fi offers service through T-Mobile, Sprint, and US Cellular combined (plus Wi-Fi based calls), I assumed my coverage would get better.
Two other advantages were a lower monthly bill for the same amount of data and faster international speeds (4G with Google Fi vs 2G with T-Mobile).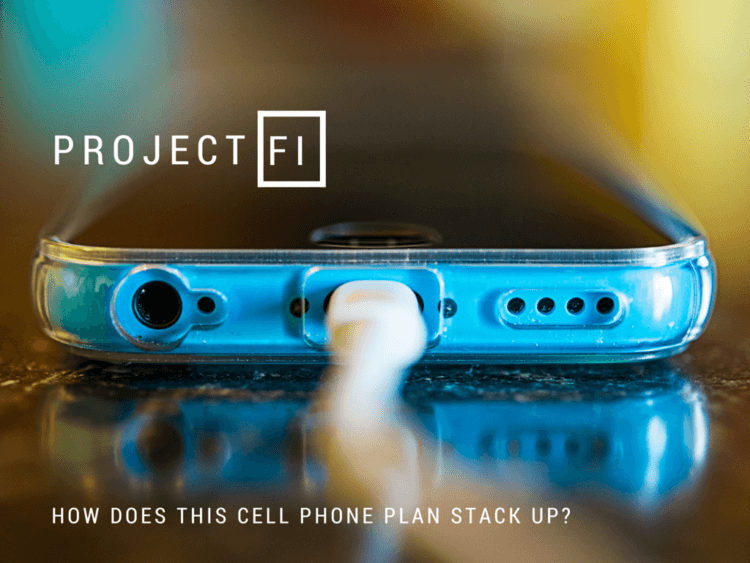 The Basics of Google Fi International
Google Fi keeps prices low because the phone defaults to using Wi-Fi whenever there's a strong enough connection.
If you've ever chatted on FaceTime, WhatsApp, Skype, or other apps, you know that Wi-Fi calls can be high quality. When that's not available, Google claims to seamlessly transfer you over to either T-Mobile or Sprint towers…even if you're in the middle of a call.
Data and texting work much the same way, with Wi-Fi being the default coverage.
Plans start at $20/month for unlimited talk and text and then you pay $10 per 1 GB of data thereafter. So, if you typically use 3GB of data, plan on spending a total of $50/month.
Google Calls it "Bill Protection". I call it unlimited talk, text, and data.

Google Fi advertises data at $10/GB with price protection after 6GB. That's a fancy way of saying even if you go over 6GB of data, they'll only charge you $60 in data fees that month.

Think of it as unlimited talk in the USA, plus unlimited texting and data for a total of $80 per month.
BONUS: Unlike other carriers, you're only billed for the data you use. You're not locked into using 2G or 5G or whatever — if you have a light month, you'll have a light bill. Every month is charged individually, rather than locking you into a set plan.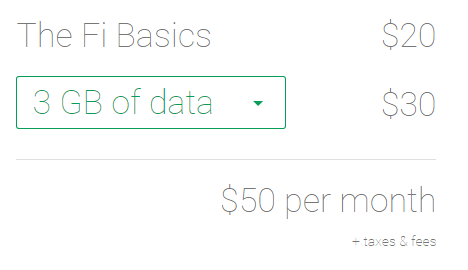 NEW: Activate service using my link and get a $20 Google credit after you keep Google Fi service for at least 30 days.
Google Fi Phones
Originally, only a very small subset of phones were compatible with Google Fi service, so most customers had to buy a new phone. As of November 2019, most current phones will work on Google Fi, include the Google Pixel, iPhone 5 or newer, and many Samsung or Motorola phones. You can confirm compatibility here.
For reference, I use the Pixel 2 and love it — both for strong international coverage and an incredible camera perfect for travelers who don't want to carry a separate device.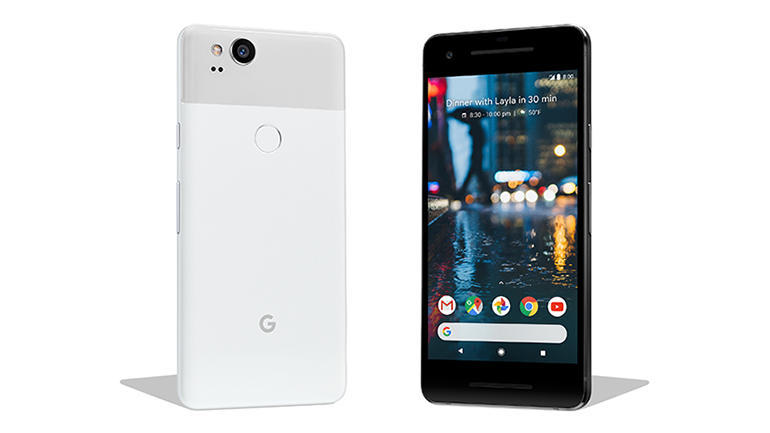 Google Fi International for Travelers
Google Fi currently includes international data and texting in 200 countries, which is perfect for travelers.
Data speeds are typically LTE, but just like at home, it will depend on exactly which towers you're near. I've come to rely on apps like Google Maps to get me around, not to mention on-the-go email service to stay on top of work while I'm away. Those types of apps will run smoothly, even if speeds aren't quite fast enough to stream YouTube on a train ride.
Calling is a little more complicated. You can make and receive calls on WiFi for FREE. You can make calls from the USA to 50+ countries for free (which can make advance planning and reservations a little easier). However, if you're abroad and roaming without Wi-Fi, most calls to/from the United States are $0.20/minute — fine for emergencies, but it'll add up for "just catching up".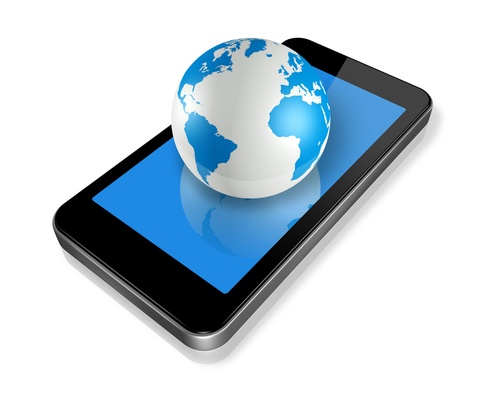 My Google Fi Review: Service Abroad
Google Fi coverage abroad is amazing. It's fast enough for almost everything with 4G speeds (certainly enough to upload some Facebook photos, use Google maps, and check emails). It's very reliable and easy to use.
I use it frequently on trips to Canada, but I've tested it on six continents without any major issues, including in China where internet service is a complicated manner.
Fi is better than buying local sim cards in each country when you land. With Google Fi, you always have a US-based phone number which makes it very easy for family and friends to reach you even when you're traveling. Before Fi, I was always emailing my mother with temporary phone numbers and instructions on how to reach me with Vietnamese country codes, etc. I was always worried that if there was an emergency at home, I wouldn't get the message!
Google Fi International Calls
Google Fi wifi calling is FREE which is a huge advantage. There's no need to download a separate app — or convince others to do so — and it means you can call landlines anywhere in the world.
Google Fi call rates, when using cell service instead of the internet, are 20 cents a minute. Although that adds up, it's great for quick calls like requesting a hotel shuttle when your flight lands or making a restaurant reservation.
The Negatives in my Google Fi Review

When I first joined Google Fi, I had very spotty service at home. Even though they claim to use T-Mobile and Sprint towers, I found a lot of dead spots at home — ironically, more so than when I had T-Mobile alone. I don't have a good explanation for that, only that I didn't think my U.S. based coverage could get worse until it actually did. Wi-Fi calls weren't any better and often came with static.

The good news is that Google Fi has improved a lot in service quality and this seems to be less of an issue with each passing month. That said, I've definitely noticed way better call quality on my Google Pixel 2 than on a non-Google phone. If you're buying a new phone anyway, this would make me lean toward choosing a Pixel (which are great phones anyway!).

I don't think Project Fi is perfect in rural areas, but it's excellent in major cities in the USA and everywhere I've been abroad.
The Silver Lining
Google Fi offers refunds on your phone when returned within 15 days, so there's little risk if it doesn't work for you. Switching from T-Mobile at the beginning of my service was simple and cancelling my second Google Fi line was easy too (I still have one number with them). I have nothing but good things to say about Google Project Fi's customer service.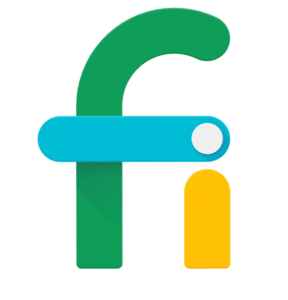 Google Fi International Makes a Great Secondary Line
If you love the idea of free Google Fi international coverage but are locked into a contract (or only get service from one company in your region), you can still get Google Fi as a second line.
Although it's not advertised, Fi allows you to pause service at any time. So, sign up for a plan and activate service for the week or two you're abroad and then pause it when you get back home. You're only charged for the days you use it. This can make it way cheaper than paying international rates with other mobile carriers.
* * *
Try Google Fi and get a $20 Google credit after you keep Project Fi service for at least 30 days.
Read More: