This post may contain affiliate links. As an Amazon Associate I earn from qualifying purchases.
* * *
When T-Mobile first came out with free international roaming, it was game-changing for travelers. I made the switch without hesitation and recommended it whole-heartedly to other travelers. At least, until Google Fi came out. Then there was another player in this field — and possibly one who did it better.
These days, it's a battle of Google Project Fi vs T Mobile. Who does it better? It depends.
**Side note: Not all T-Mobile plans include international coverage. You're looking specifically for T-Mobile ONE, T-Mobile ONE Plus, or T-Mobile International…but from here on out, I'll abbreviate as T-Mobile.**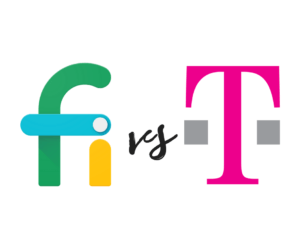 Why do you need international roaming anyway?
Both T-Mobile One and Google Fi advertise data coverage and texting while abroad at no extra cost. For T-Mobile, it's 140+ countries; for Fi, 135. Travelers are no longer forced to buy expensive data add-ons, which I love. These days, having a cell phone abroad is no longer a luxury — it's something we expect and rely on.
Yes, of course you could buy a sim card in whatever country you land in. In many places, it's less than $10 for a sim card and 1 GB of data. However, I've definitely been that person standing in line in Laos and struggling to get it set up (what a waste of time). I've also been that person who misses important calls because my Vietnamese sim card came with a Vietnamese phone number so when folks at home called my "normal" phone number, I had no idea until two weeks later.
Using international roaming through T-Mobile and Google Fi solves these issues. As long as your roaming is turned on, everything works just like at home.
When it comes to Phone Calls and Texting, it's a Tie
Assuming you're using a compatible device, both T-Mobile and Google Fi offer free wi-fi calling to U.S. based phone numbers. That means if you're in Spain on vacation, you can call your Mom back home for free. You can also text your friends as often as you want, all for no extra cost.
In a second scenario, if you're dialing an international phone number, both companies charge 20 cents per minute. For example, you're in England and calling a local restaurant to make a dinner reservation. It's not free, but since both companies charge the same amount, I'll call it a wash.
Hint: Use apps like Whatsapp to dial for free instead of paying cell phone charges! Or just ask the hotel concierge 🙂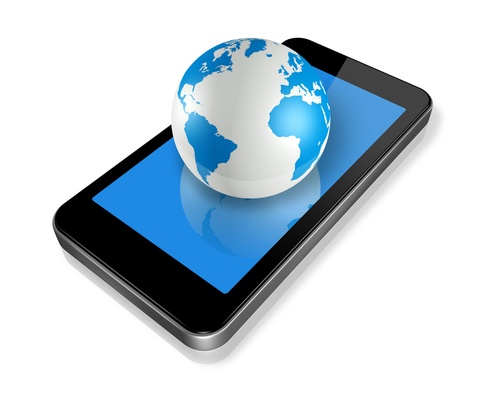 Google Fi vs T Mobile Data Speeds
This is one main difference between Google Fi and T-Mobile.
Fi almost always offers the fastest data speeds available while abroad. If a region has 4G LTE service, you'll get LTE speeds. Just like at home, there may be rural areas with slower service, in which case you'll get the fastest available. That makes it easy to get answers to questions quickly or share photos on Facebook.
T-Mobile, on the other hand, only offers international speeds up to 128 kbps. That's perfectly fine for checking emails and even some basic web searches. You may have to wait a minute to calculate Google Maps directions and you're certainly not streaming YouTube videos to pass time on a bus ride.
For an extra $10/month, T-Mobile will sell you an upgrade to T-Mobile ONE Plus which includes faster international data. If you're a frequent traveler and heavy data user, you'll want to pay the upcharge.
One last note: Google Fi allows tethering at full speed; T-Mobile limits your tether speeds even at home. If you want to use your cell phone data to connect your laptop to the internet, that might be a factor for you to consider.
That Brings Me to the Costs: Google Fi vs TMobile Prices
Google Fi pricing is basic math: $20 base fee (for unlimited calls and texts) + $10 per gigabyte of data, whether it's used at home or abroad. For someone who uses 2 GB of data per month, that's $40 in fees (20 + 20) and someone who uses 5 GB will pay $70/month. There is no unlimited data package.
If you add a family member to the same plan, each additional line is only a $15 base fee, so you'll get a small savings.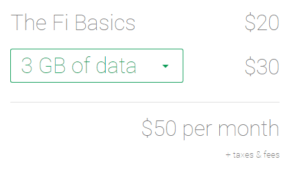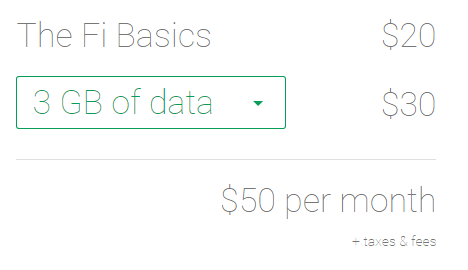 T-Mobile pricing is more variable. A single line starts at $70 including unlimited talk, text, and data. It also includes taxes and fees (compared to about ~$5 on Project Fi). Prices per line drop as you add more lines: it's $60/line for 2 phones, $47 each for 3 phones, or $40 per line for 4 lines.
As a reminder, you have to pay an extra $10 per line per month if you want data speeds to be an apples-to-apples comparison with Project Fi.
So what does that mean? You need to look at your own usage to determine which is cheaper.
If you need a single line and don't use a lot of data, it's cheaper to use Google Fi.
If you have a family of 4 and you all consume a lot of data, it's cheaper to use T Mobile.
For two lines, break even is at 4 GB of data per person.
Who Has Better Phones?
Hands down, T-Mobile offers way more selection. You can bring pretty much any phone and expect it to be compatible. That means you can find your preferred operating system and pricepoint and be happy.
Google Fi, at least in the USA, uses wi-fi calling whenever possible. They lease towers from T-Mobile and US Cellular to pick up the difference, but it defaults to wi-fi calling. Because of this, you NEED to use a Google Fi phone. I've tested my Fi sim card in other phones and there is a noticeable difference in call quality. That limits your choices considerably.
Google Fi is currently only selling phones in the Pixel family as well as select Samsung and Motorola phones.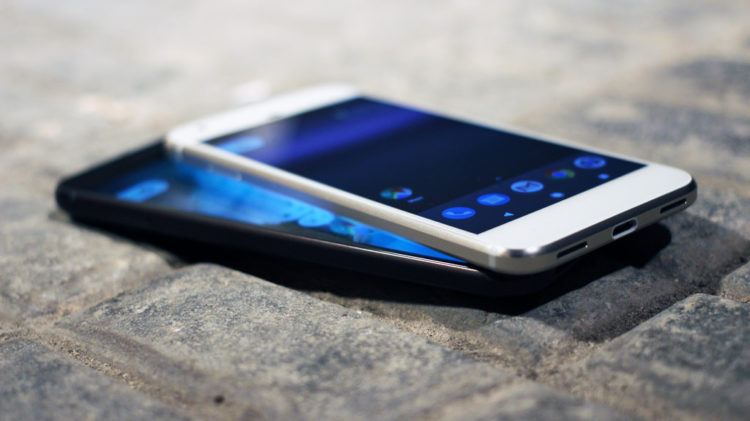 T Mobile vs Google Fi: What I Like Best About Each One
T-Mobile includes a lot of extras in their plans, like 1 hour of free wi-fi on Gogo equipped planes for each flight. They also give you free phone calls in Canada and Mexico and free Netflix streaming if you have 2 or more lines. Downloading the T-Mobile Tuesdays app also gives you random freebies each week, like movie tickets.
Google Fi doesn't offer extras, but it builds in a lot of flexibility. You don't have to lock yourself into a certain amount of data. If you use 1 GB of data in January, that's all they charge you for, even if you use 3 GB the next month. They also let you pause your service (more on that in a minute).
US-Based Cell Service — I Find Coverage Gaps with Both
I give credit to T-Mobile for working to expand their coverage.
That said, both carriers have coverage gaps in the USA. All the marketing claims of the world are irrelevant based on my personal experience. I'm a nature-lover, hiker, and spend time in small towns. I almost always have talk coverage regardless of carrier, but while testing T Mobile vs Google Fi, I often had zero data (from both) in rural areas.
I have an AT&T plan with beautiful coverage in most national parks or my family farm and Verizon is even better. Of course, neither of those have affordable international data roaming.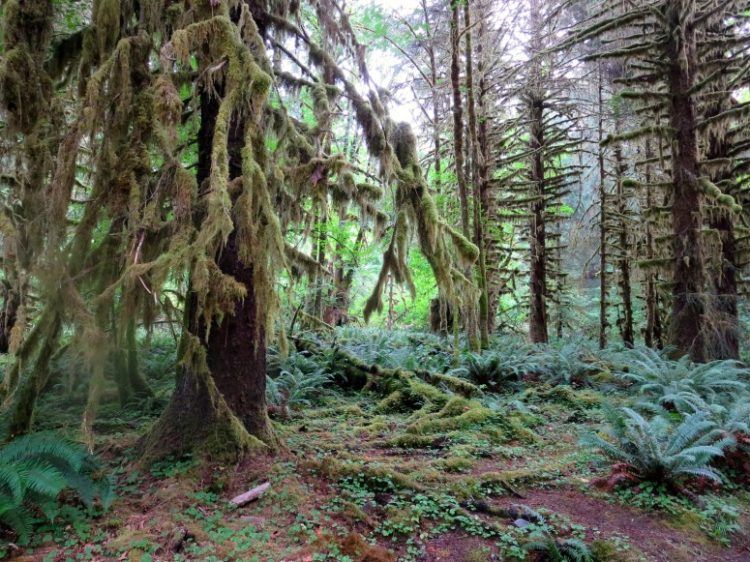 My Personal Solution: Yes, I Have 2 Phone Plans
I have a Straight Talk (on the AT&T network) plan that I use for my day-to-day use. It has great coverage in the places I go and keeps my monthly bill pretty low. It also solves 99% of my coverage gaps within the USA.
I supplement with Google Fi for international trips.
What do I mean by that? I have a Google Fi plan that I pause while I'm home and resume service for every trip. You are not billed while your service is paused, so my talk/text fees are pro-rated if I only need international service for a partial month. For data, I pay the same $10 per gigabyte that everyone pays. I have a US-based phone number that my family and friends can use to get ahold of me.
It works smashingly. Pausing is as simple as clicking a button in your online account and resuming is also instant. Best of both worlds.
That said, I think for people who live in urban areas (and who rarely travel to rural locales), it'll still be cheaper to ONLY use Google Fi or T-Mobile rather than holding two plans.
The Bottom Line: T Mobile vs Google Fi
If you are a light to moderate data user (let's say 3 GB per month), I think Google Fi wins. They have faster data coverage abroad, which impacts usability to a large degree. Their customer service is phenomenal and I found that my phone always found international networks quickly and easily (with T-Mobile, sometimes I had to restart my phone if I moved between networks).
For power users and/or family plans, you can save big by using T-Mobile instead — even if you have to pay the extra fee for faster international data. It's also the best choice for iPhone aficionados, of which I am not.
Either way, frequent travelers should consider switching to either Google Fi or T Mobile. Once you've traveled with free international roaming, you'll never go back!
Switch Now! As mentioned, I prefer Google Fi but some users may prefer T-Mobile.