This post may contain affiliate links. As an Amazon Associate I earn from qualifying purchases.
* * *
While I'd love to travel for free every time using my miles and points, every once in a while I have to earn miles on my travels rather than burning them. When the opportunity came up to head to Arizona for a weekend getaway, I knew paying cash for everything was in my future. Thank goodness it's still possible to travel on a budget! Here's how I managed to get away even though I was strapped for cash.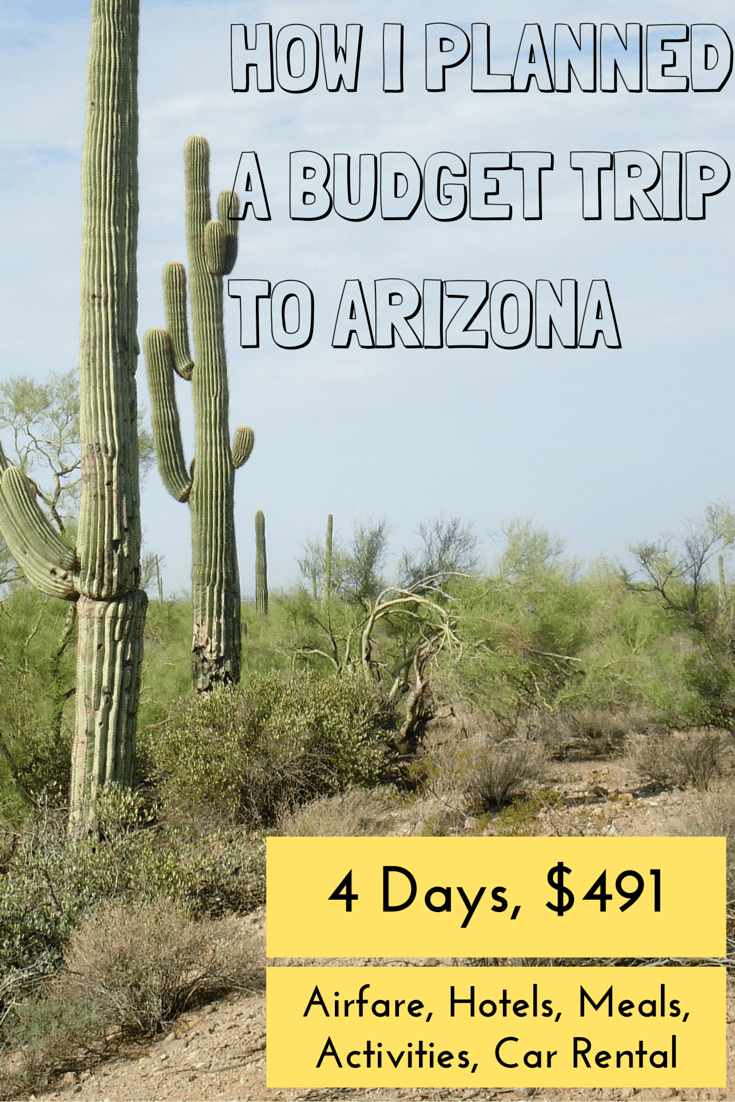 Flight: $50 out-of pocket (and $18 in earnings toward the next trip)
The first trick to saving money on my flight was picking a destination that happened to be on sale. No, Phoenix wasn't my first choice of destinations for an August trip, but it ended up being an incredible choice and a very cost-effective one!
My round-trip flight was $290, but I lessened the sting by using a voluntary bump voucher for one direction on Delta and an AirTran credit from a flight price drop I claimed earlier this summer. Overall, I only paid $50 for my flight.
The best part? My flight from PHX dropped in price after booking, so I was able to request a credit for that as another voucher for a future trip. It's a brilliant way for AirTran to ensure I'll book with them again!
Hotels: $187 out-of-pocket (and $67 in earnings toward the next trip)
My hotel costs were reasonable because I only had four nights to pay for and because I had someone to split the costs with. However, I shopped around for good prices and I think I found some great deals without relying on hostels or camping (admittedly, I do enjoy both forms of lodging, though it wasn't a good option for this particular trip).
I stayed one night at a Fairfield Inn, one at a Hilton resort, and two at independent hotels. I earned hotel rewards points at the Fairfield and Hilton, and grouped with promotional bonuses, I value the ~8500 points at about $42 toward future trips. Throw in a $50 gift card from a best rate guarantee claim, which I'll split with my sister, and I didn't pay too much overall.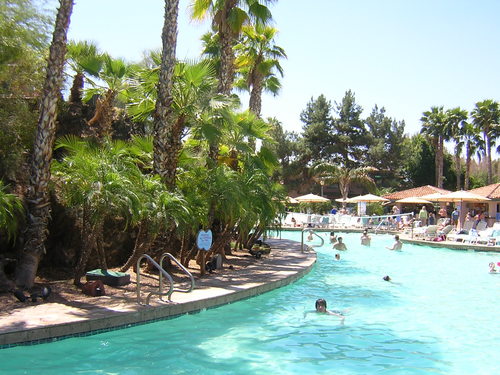 Rental Car: $82 out-of-pocket (and $24 in earnings toward the next trip)
I've explained my distaste for rental cars before, but this time I successfully found a good rate. Between the rental cost (and those dreaded Phoenix airport taxes!) and plenty of fuel, I was happy to be splitting the cost with my sister. Luckily, even with Alamo I managed to grab 1200 United miles for my rental, which I value pretty highly.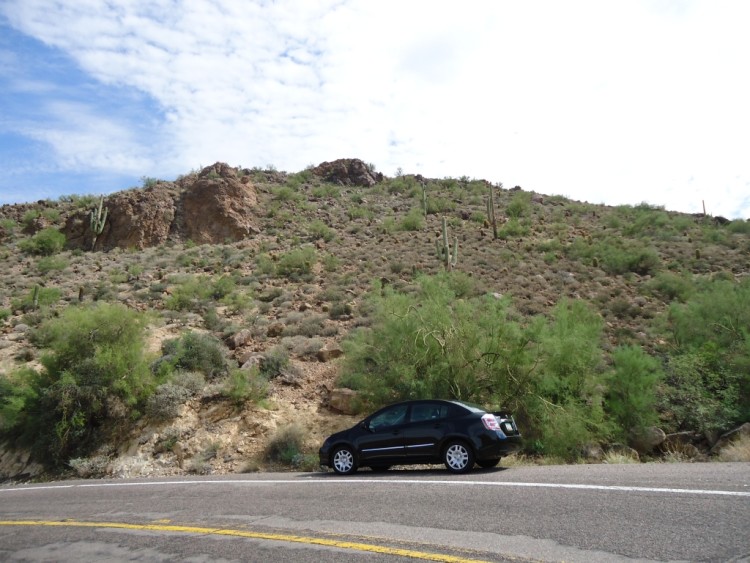 Food: $124
The bottom line stayed low in this category since my hotels offered free breakfast 3 out of 4 mornings. We also bought picnic supplies from Wal-Mart at the beginning of the trip and cut back on booze.
Could it have been even cheaper? Sure, but loved trying new flavors like prickly pear gelato, rattlesnake meatballs, and navajo frybread instead of snacking on PBJ for 13 meals in a row. In the end, I enjoyed some very scenic picnics, a fun dinner with
Just Another Points Traveler
, and the necessary evil of airport food.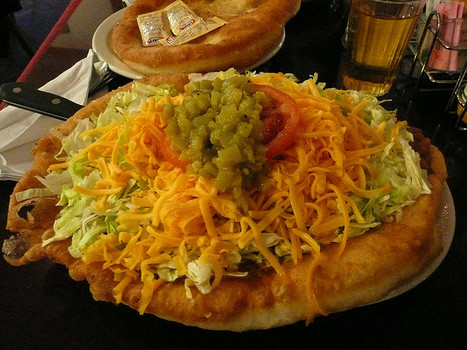 Activities: $8
I'm amazed at how low this ended up being, since usually activities are the biggest chunk of my travel budget! I'm all about trying new experiences, and that ends up being expensive.
On this particular trip we passed on jeep tours, mule rides, and hot air balloon rides. My annual
national park pass
provided entry into several different attractions (and paid for itself in the first four months of the year) and we rounded out our free adventures with some time lounging at the resort pool. We paid for a few state park admissions, but that's it. Good thing I like to hike!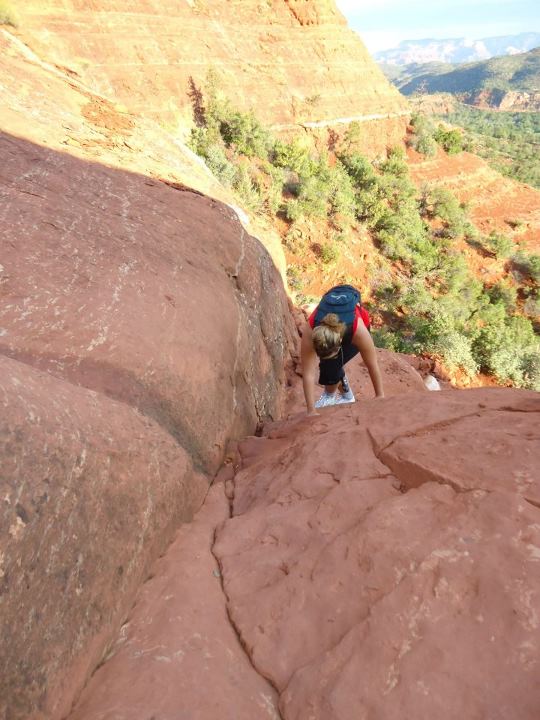 All-in-all, $451 is not a lot of money for a 4-night vacation, especially when you factor my next trip will be $109 cheaper. Looking forward to my next adventure!
* * *
Are you price-conscious while traveling or do you go all out?