This post may contain affiliate links. As an Amazon Associate I earn from qualifying purchases.
* * *
I've definitely been known in the past to over-plan, making sure we hit all the best places and eat at all the best restaurants on a relatively tight schedule. It doesn't work. Inevitably, you get stuck in traffic, you end up exhausted because you woke up early too many days in a row, and you end up hungry because "it's not time to eat yet". This time, my goal for the trip was to fit in one primary activity (in this case, visiting the Grand Canyon) with how and when we got there being mostly open-ended.
With an arrival into Phoenix on Friday night and a goal of making it to the Grand Canyon by 2pm on Sunday, we found ourselves with plenty of time to make the 225-mile journey by taking the long way.
Driving the Apache Trail
Arizona is a state of great variety with a multitude of ecosystems and natural features, and the variety in terrain and climate was a huge appeal for driving literally hours out of our way. From the sprawling city of Phoenix we made our first stop at Lost Dutchman State Park.
Immediately, you are overwhelmed with the sense of being somewhere very different from home, something that I never noticed in Phoenix. Just forty miles east of the city you've lost sight of Wal-Mart and interstates and instead find yourself in the midst of the Sonoran desert.
Even at 8am, hiking provides a challenge in 90+ degree heat, and if you're not careful you'll find your ankles pricked by teddy bear cacti or your foot positioned to squash a well-camouflaged creature.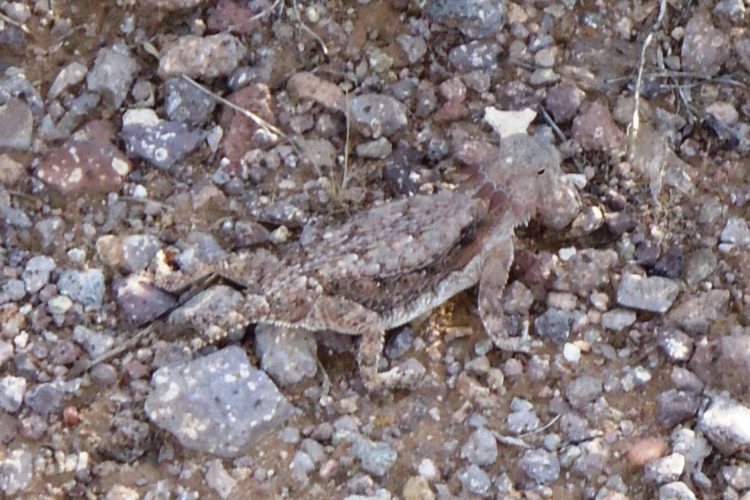 Continuing northeast, we found ourselves in the tourist trap of Tortilla Flat. With old west history as a stage town, I loved the concept of pulling up a saddle at the saloon and enjoying a cold drink. In reality, it's tacky as can be and if you can move past the fact that it's not authentic at all anymore, you'll realize that a cold sarsaparilla has never tasted so good.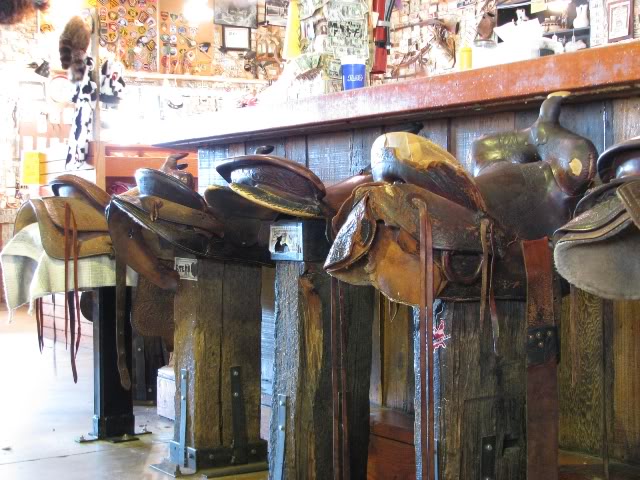 While enjoying a prickly pear gelato from the general store, it was time to come to a decision. Do we continue through the gorgeous scenery of the Superstition Mountains via the dirt Apache Trail or return to the highway for an easier drive?
I'm definitely not afraid of dirt roads, having driven many on the way to backcountry camping adventures, so it was game on. The road winds through the Superstition Mountains, narrow enough for only one vehicle in a number of places, so it's not for the nervous driver. However, those with an adventurous spirit will be rewarded with spectacular scenery.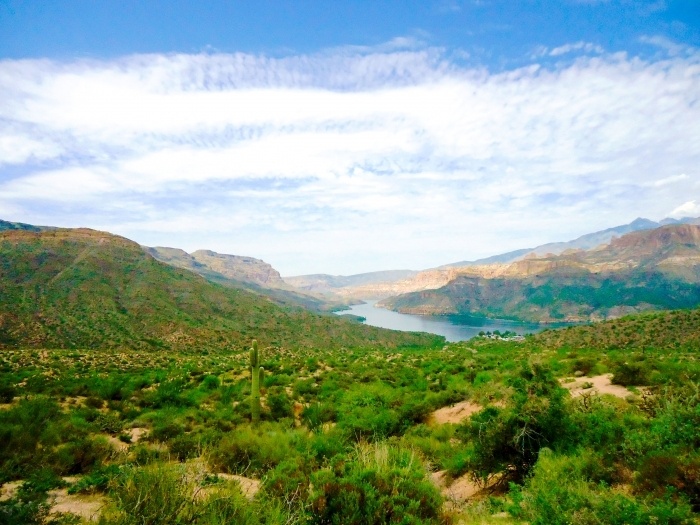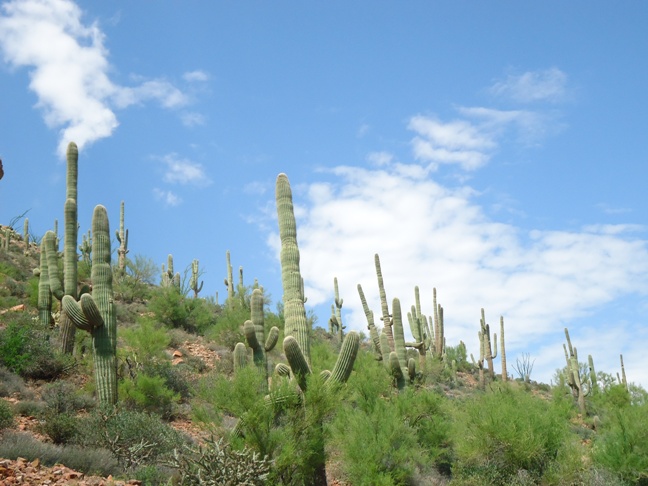 Tonto National Monument
Ready to get out of the car for awhile, our next stop was Tonto National Monument, just a short detour from our route and a free attraction since I hold a national park pass (sidenote: best purchase I ever made). The interesting part about these cliff dwellings is that so much is still unknown about the Native Americans who once made their home here. The Salados lived here in the 13th-15th centuries, but their disappearance is a bit of a mystery.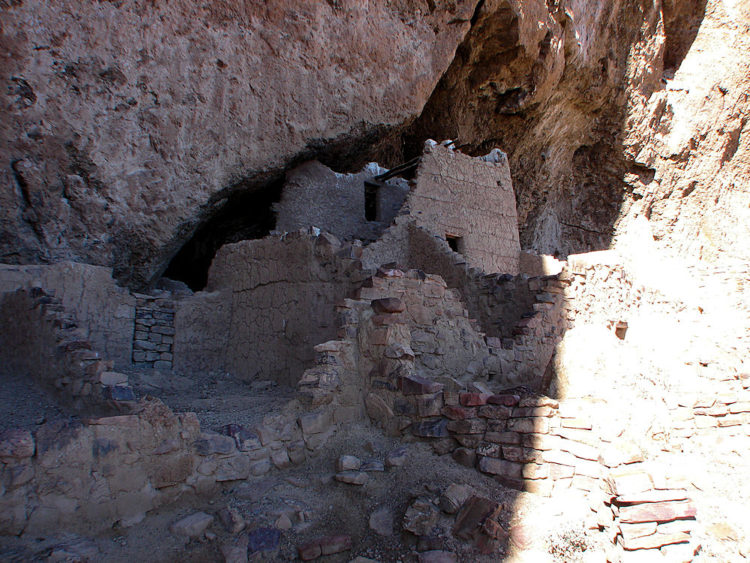 Driving north from Roosevelt to Payson takes you through Tonto National Forest, a surprisingly green area. It was refreshing to make our way into the higher elevations, although I can't say we felt compelled to stop for photos as many times on this stretch of the drive: though beautiful, it didn't seem quite as new or different as anything else we had seen thus far.
Natural Bridge State Park
Heading both northward and upward, we made our next stop at Natural Bridge State Park. Who knew this would be the most popular place in Arizona to spend a Saturday afternoon? It's not hard to see why. The weather felt comfortable, the scenery was pretty cool, there's water to splash in and boulders to climb on inside of essentially an open-air cave. I could've played all day, and that's what it seems like Arizonan families were doing.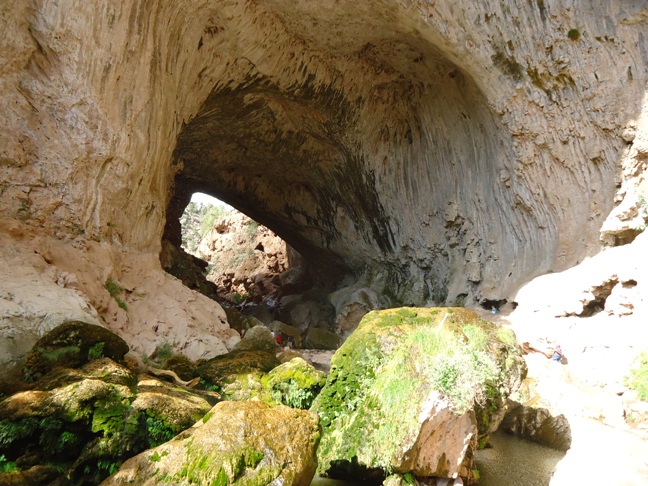 Sedona, Arizona
From there, we decided we had had enough of the car for one day and we were ready to just drive onward rather than stopping a dozen more times. Our route took us past the Strawberry/Pine art festival and some gorgeous rock formations in Camp Verde, keeping things interesting for the remaining part of our drive, but nothing compared to the incredible red rocks of Sedona.
Come morning, it was time to check out the red rocks up close. After all the scenic driving we had done, we wanted to get right in the thick of things. Our trail of choice? Cathedral Rock, a well-marked trail that requires you to at times watch your footing. Every step was worth it and we thrilled that our early start meant the path was not overrun.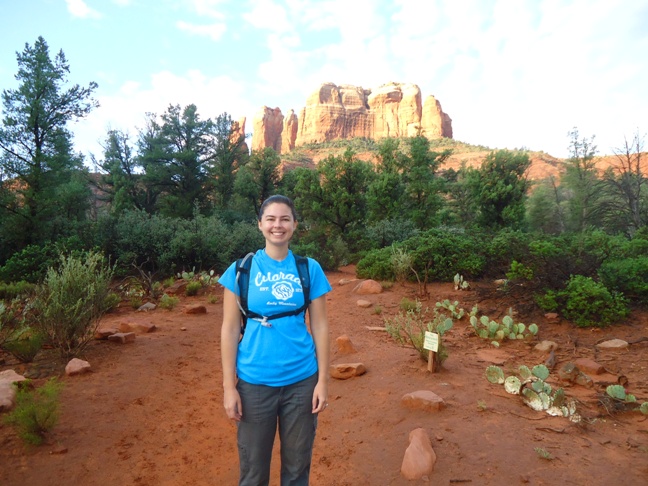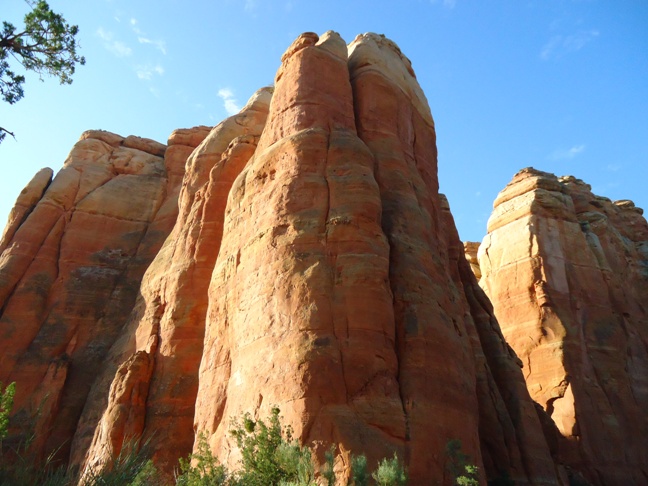 Although I think I could spend an entire week exploring red rock country without tiring of the scenery, we agreed instead to move toward the Grand Canyon. That's harder to do than you might expect, given the incredible scenery through Oak Creek Canyon.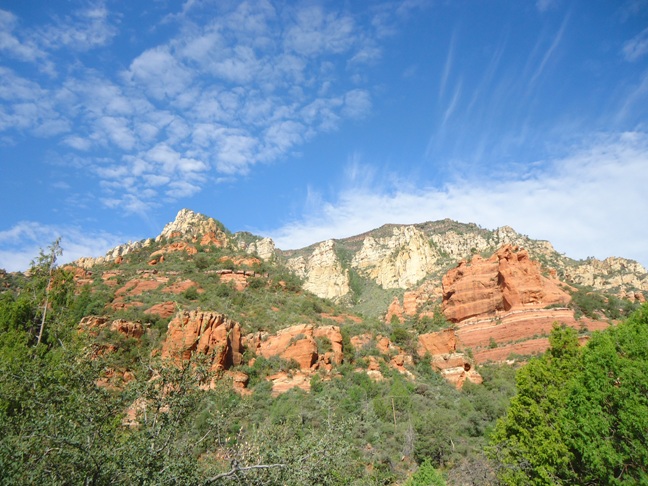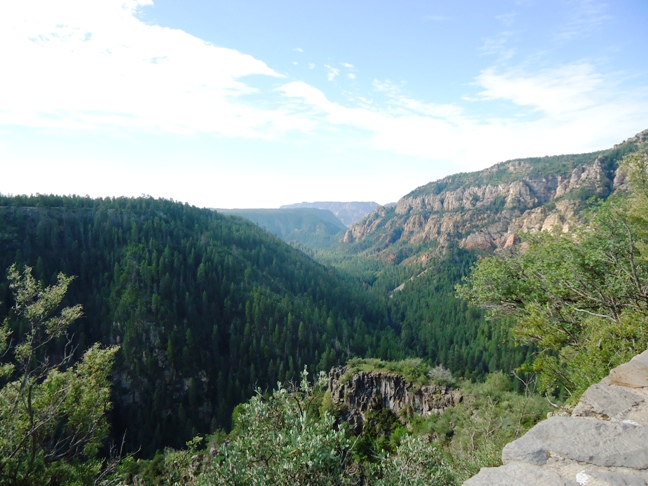 Sunset Crater National Monument
Another quick detour took us to Sunset Crater National Monument, a volcanic wonderland that blew our mind since it was so different from any of the rest of Arizona. Unfortunately, the Lenox Crater trail turned out to be worthless, but the lava fields were an intriguing stop.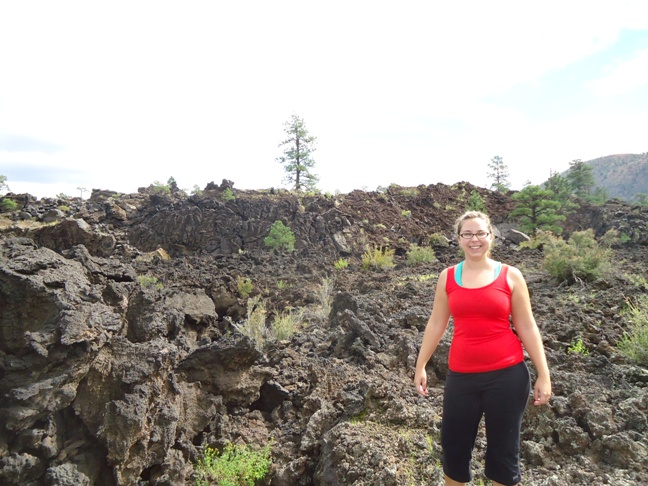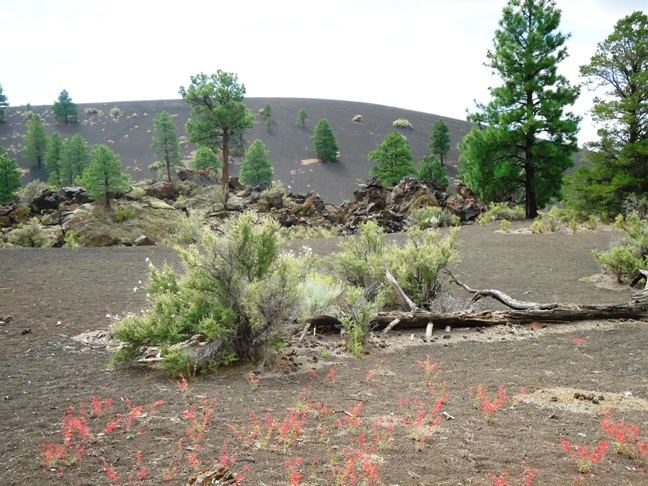 For us, it was a no-brainer to take the scenic route through the park rather than returning to the highway, and so we found ourselves also stopping at the Wupatki pueblo for a quick dose of history. Unlike the cliff dwellings we saw earlier, much more is known about these people and their structures, with stories being passed down through Hopi, Zuni, and Navajo tribes. I am amazed that people prospered on this dry plateau, and can't imagine how easy I have it compared to them!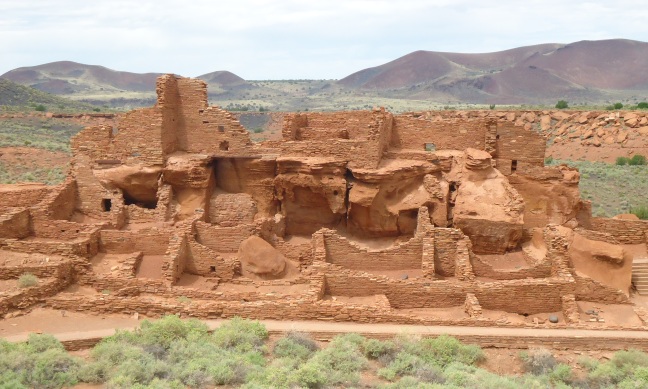 Amazingly, after a stop in Cameron for lunch, we found ourselves nearing the Grand Canyon with time for only one photo stop left. The Little Colorado River Gorge is the perfect precursor to such an immense natural wonder. The title might imply that it is little, but that is far from the case. In fact, from far away, you may even wonder if it is just an extension of the Grand Canyon, though I assure you when you get a closer look at both, you'll realize they are both impressive but quite distinct.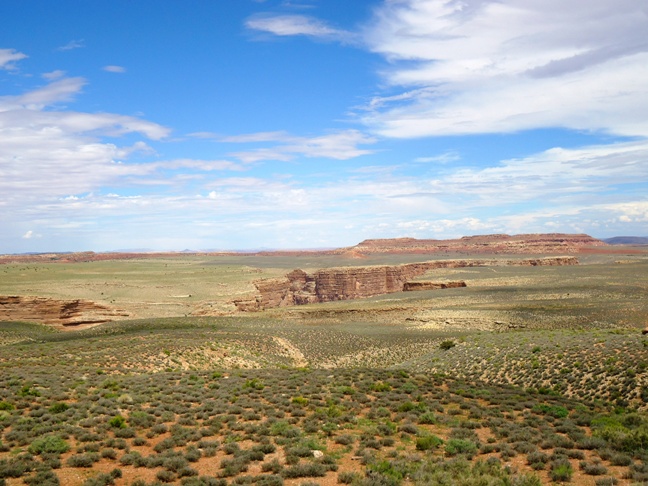 Overall, we turned a standard four-hour drive on the highway into a 1.5-day long journey including some of the natural wonders of Arizona. It really helped that I had done research ahead of time and came to the table with 100 different options, but I am so glad we decided to pick and choose our stops of choice as we went along.