This post may contain affiliate links. As an Amazon Associate I earn from qualifying purchases.
* * *
I always imagined that my first trip to the Grand Canyon would be my only trip there. Of course, I had assumed this trip would take advantage of the Grand Canyon to the fullest, exploring the North Rim, South Rim, inner canyon (via a rim-to-rim hike), and Havasu Falls over the course of more than a week in the area.
In retrospect, I am ecstatic that I couldn't do it the way I originally planned because I think that spending less time at the canyon helped me appreciate it more.
The Grand Canyon is a mind-blowingly spectacular natural wonder. It's gorgeous. It's huge. It's truly one of a kind. That being said…I think it would be really easy to spend too much time (or too little!) there. Twenty-four hours, though, seemed to be just about perfect.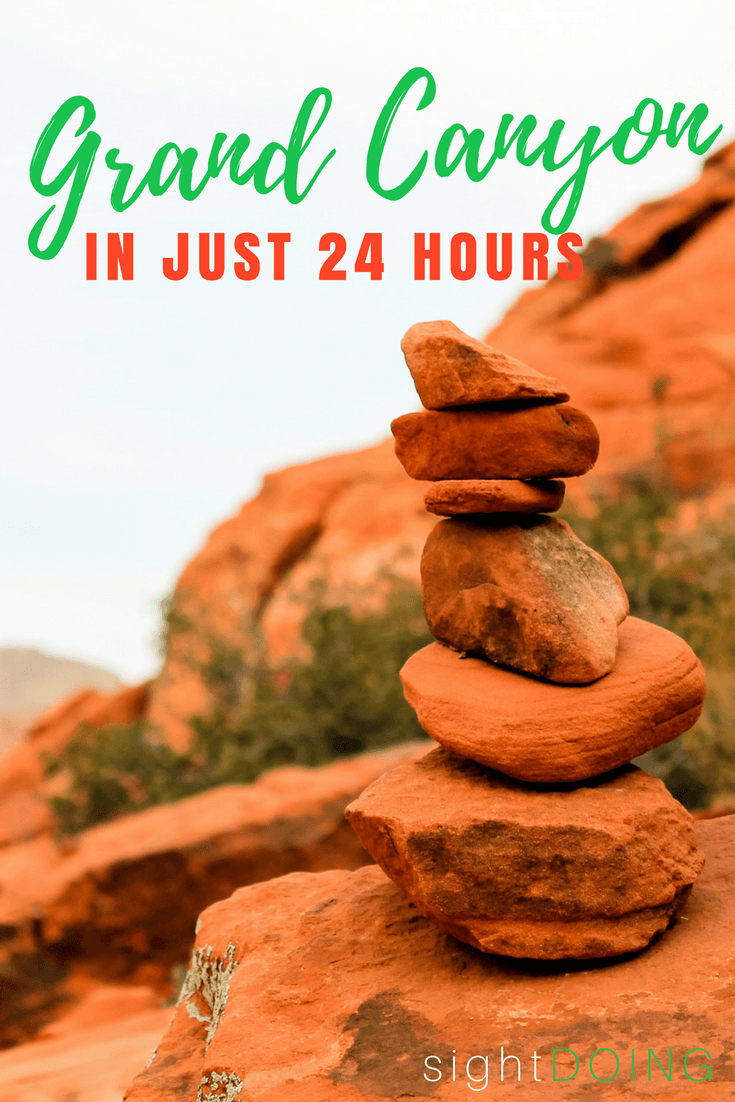 It Takes Time to Appreciate Just How "Grand" the Grand Canyon Is
There's no disputing that the Grand Canyon is huge. Even when we first pulled up to Desert View, we could see for what seemed to be miles on a beautiful panoramic view. If we looked down, we could tell just how deep it was. However, I don't think you can really grasp the scope of this canyon until you check it out from a different perspective. After you drive along the rim for 30+ miles, the massiveness truly starts to sink in. After you hike down into the canyon for a few hours, you get a feel for how deep it must be. Day tripping in for a quick visit won't give you that perspective.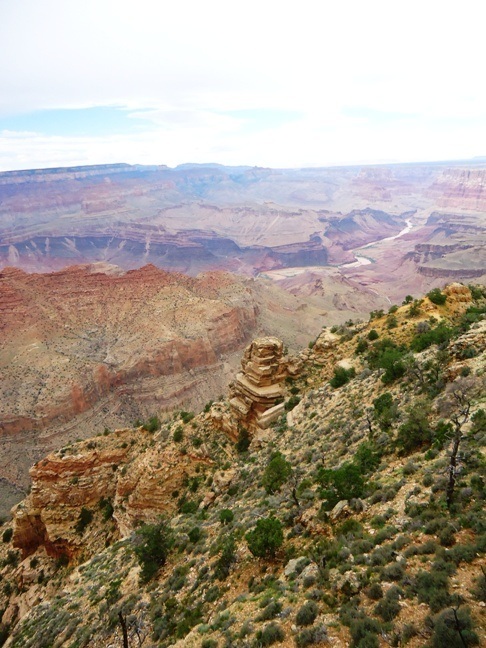 Too Much Time Can Lead to "Been There, Done That" Syndrome
Have you ever gone to so many churches in Europe that they start to lose their wonder? The Grand Canyon can, unfortunately, fit into that same frame of mind. After awhile, you'll have seen so many viewpoints that you may wonder why you've even bothered to get off the bus. Starting to ignore the nuances could completely ruin an otherwise spectacular experience, and spending too much time could mean you actually begin to tire of a natural wonder. Yes, the Grand Canyon is awesome, but you want to leave the park still feeling like there's more to see.

24-48 Hours = The Sweet Spot
I don't think there's a magic formula for how much time is the perfect amount of time at the Grand Canyon, but I do think that a few hours midday is far from enough and a week could be overkill. My favorite times at the canyon were in quieter hours, especially seeing mule deer at dusk and hiking at sunrise before there were literally hundreds of people on the trail. By default, these types of experiences require an overnight. You'll probably also want daylight hours to head to areas only accessible by shuttle, capture some great photographs, and have time to join in on ranger programs or other activities.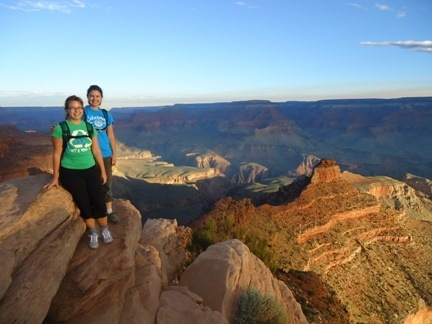 Making the Most of Your Visit
In a park this big, there's a lot of opportunity to keep things fresh. Alternate your time spent between exploring scenic vistas, biking along the rim, hiking into the canyon, viewing visitor center displays, taking a mule ride, looking for wildlife, picnicking with a great view, and stargazing. Suddenly, your twenty-four hours will fly by instead of having you wondering what to do next. Instead, you'll be left longing to return for yet another perspective.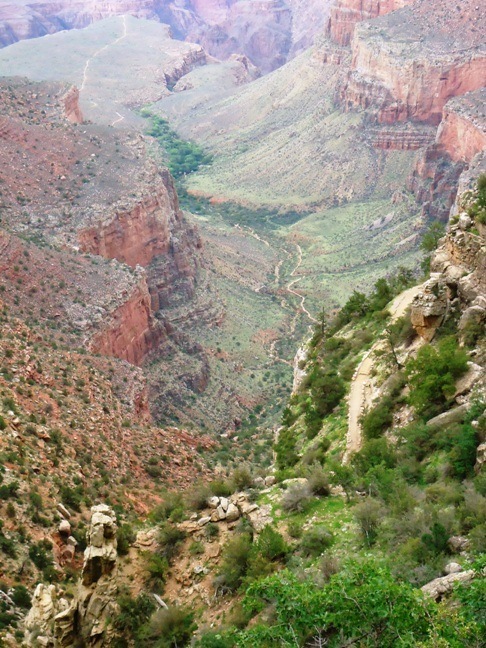 Heading There on Miles & Points
The closest airport to the South Rim is in Flagstaff. However, you can easily redeem miles in just about any airline program to drive in from Phoenix or Las Vegas. Although there are some hotels within the national park itself, if you're planning on earning or burning points, you'll want to stay just outside the park in Tusayan, AZ. There you'll find a
Holiday Inn Express
(25,000 Priority Club points) or a Best Western Premier (36,000 points). Staying in Williams, Flagstaff, or farther away is too far in my opinion.
While my first trip to the Grand Canyon was perfect for what it was, I look forward to returning. Maybe next time I'll try winter, for a totally different feel, or maybe spring so I can take advantage of some great hiking. I might not know how my next visit will go, but I do know I'll make sure to head back that way.