This post may contain affiliate links. As an Amazon Associate I earn from qualifying purchases.
* * *
I had a crazy idea this summer when I found $59 round-trip flights to Florida. It was probably stupid — I only had from 10am-6am in Pensacola…yes, that's less than 24 hours. But it was easy to talk myself into an impulsive purchase and mini-getaway.
I had ambitious plans that involved water sports on the emerald coast, visiting the naval aviation museum, heading over into Alabama (just because I could), and sampling lots of delicious seafood before mingling with some locals that night.
After a horribly stressful week of work, I decided to nix all my plans and just go with the flow. My sanity depended on it! When Saturday morning rolled around and I was able to rock out to the radio on my drive to the airport, I knew I had made the right decision. Such an early start meant I had plenty of time to meet a few friends at Reagan before we went our separate ways.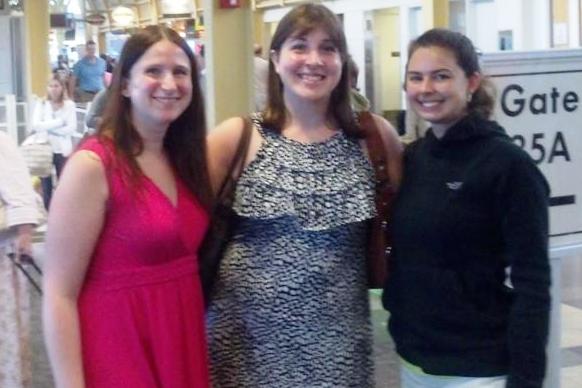 From that point forward, my travel went off without a hitch, and I landed in Florida with a smile on my face. Another impulse purchase later (there goes my track record on making good decisions), I ended up with a Ford Mustang upsell from Avis and I was on my way.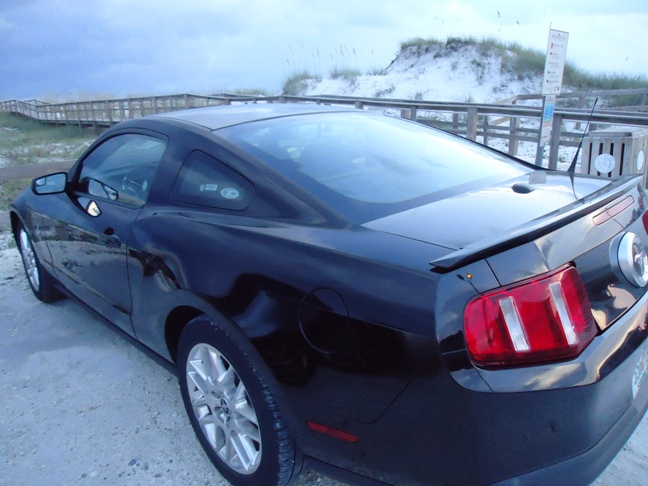 I knew I still wanted to start my day with a swim, but honestly, there were a few too many beaches to choose from! I still had an arbitrary desire to go to Alabama, so I started heading west until I saw signs for Perdido Key. After all, a coworker once told me it was "nice" and that was good enough for me. Perdido Key ended up being a thousand times better than nice. There was practically no one there! I had the ocean to myself! The sand was so soft, the water so warm: after a long week, it was exactly what I needed.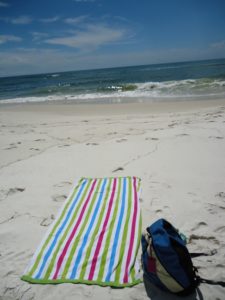 After rotating between swimming and sunbathing for awhile, I was able to shake that stress away and get ready to face other human beings again. Just a bit farther west was Gulf Shores Steamer, an absolutely great place for lunch. With a great marina setting and awesome service, it didn't take long to feel at home, and my royal reds were absolutely delicious!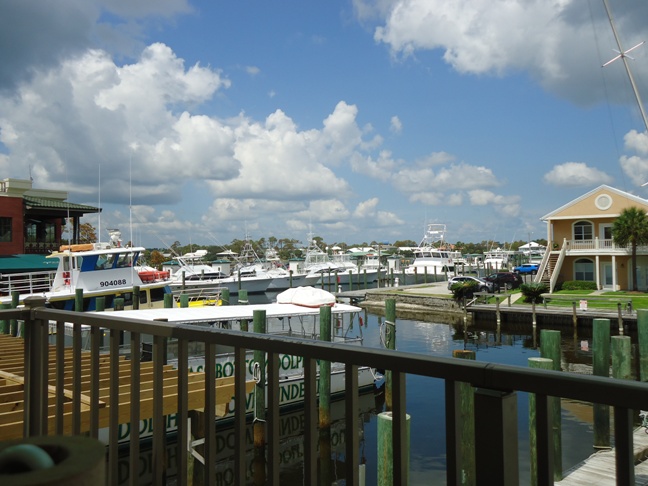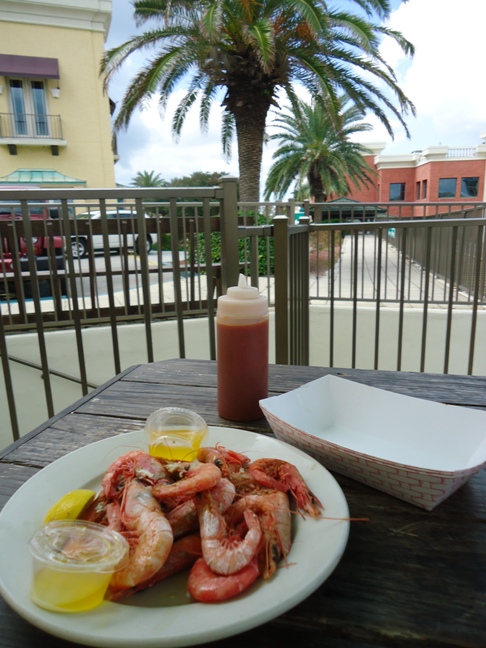 At this point in the day, I decided I needed a little more structure to my plans. My morning was just what I needed, but I wasn't ready to head back to the beach. The weather was too nice to spend a day inside a museum, so instead I decided instead to try my luck on a search for dolphins.
Coastal Alabama may not be the first place to jump into your mind when you think about dolphins, but there are actually quite a few resident dolphins in these bays. With the sun shining, being on the water (whether or not I saw dolphins) sounded like a great way to spend some time.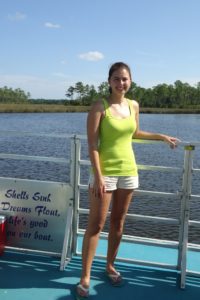 The dolphins seemed to know it was a gorgeous day as well, and they all came up to the surface to play. I really couldn't believe how many dolphins there were, and at times it seemed like they were actually putting on a show for me. Unfortunately, I learned firsthand how slow the shutter speed on my camera is, so even though I enjoyed a great show, I don't have much to share.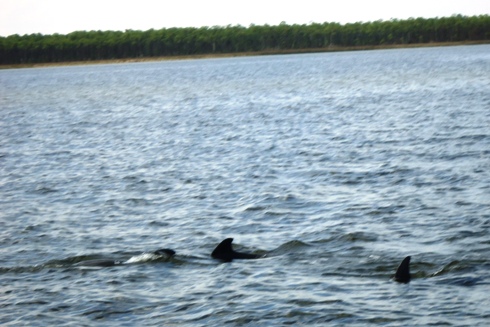 Rounding out the cruise was a relaxing trip into the bayou on a quest to find birds and other wildlife.
My little dip into Alabama was a wonderful way to spend the afternoon, and I left on a high note. An easy drive brought me to the Naval Live Oaks area of Gulf Islands National Seashore, which I was hoping would be a good place for a stroll. Unfortunately, the scenery was nice, but the stench was not, so I didn't stay long and instead headed for a typical beachfront scene at Pensacola Beach.
It was the off season, so the beach wasn't terribly busy, but you could tell that this area typically has a very touristy feel. With souvenir shops lining the main drag, a giant ferris wheel, and lots of resorts, I bet it attracts a lot of visitors. In the off-season, it was a bit on the quiet side, but I used my remaining daylight hours for another swim in the ocean.
The clouds – and breeze – rolled in around sunset, giving me a perfect excuse to go out for the evening.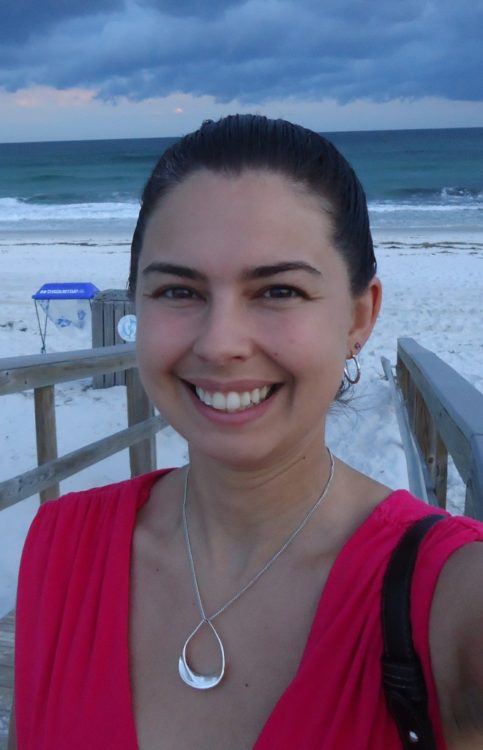 Confession #1: I love traveling with my husband or my sister or my whole family, but I also like traveling solo. For one thing, there's no one to compromise with on activities, but better yet, you get out of your comfort zone more. When I travel with a companion, I spend a lot of time with that person and don't necessarily meet anyone else. When you're solo, you've got a great excuse to strike up a conversation with other travelers or locals. To make this even easier, I picked a restaurant where I could eat dinner at the bar and hopefully find others that were open to another friendly face.
Confession #2: One of my goals of this trip, even after I decided to take things as they came, was to try an oyster. They look so cool and so many people have told me how tasty they are…so I'm a little embarrassed to admit I'm an oyster novice. My goal? Try a few that were disguised in other ingredients and if they weren't too slimy, go on for the good stuff.
Between confessions #1&2, it wasn't difficult to meet people. Apparently asking, "what exactly is an oyster shooter?" is a great way to start a conversation. Before I knew it, I was sampling oysters in nine different preparations (ranging from shooter to raw to steamed to baked with a myriad of flavors) and cheering for LSU with a new group of friends. That is the spirit of travel! The only problem with eating so many delicious oysters? I forgot to try the grouper!
I had to leave the bar before the end of the game (the next morning's flight was looming in the back of my head), but I can honestly say that I had a really fun day in Florida and Alabama. Before this deal came around, I barely knew where Pensacola or Gulf Shores was. Heck, I didn't even know what time zone it's in, and I definitely had never considered taking a vacation there. Now that I've gone, I can say with certainty I'll return to the region. Maybe next time I'll even spend more than one day 😉