This post may contain affiliate links. As an Amazon Associate I earn from qualifying purchases.
* * *
If there's one country I know well, it's Guatemala. I've gone three times (once for six weeks!) because from the best-known sites to smaller villages and remote parks, I love it all. If you're planning your own perfect trip, you'll find everything you need to know about Guatemala travel: frequently asked questions plus extra facts on costs, transportation, and more.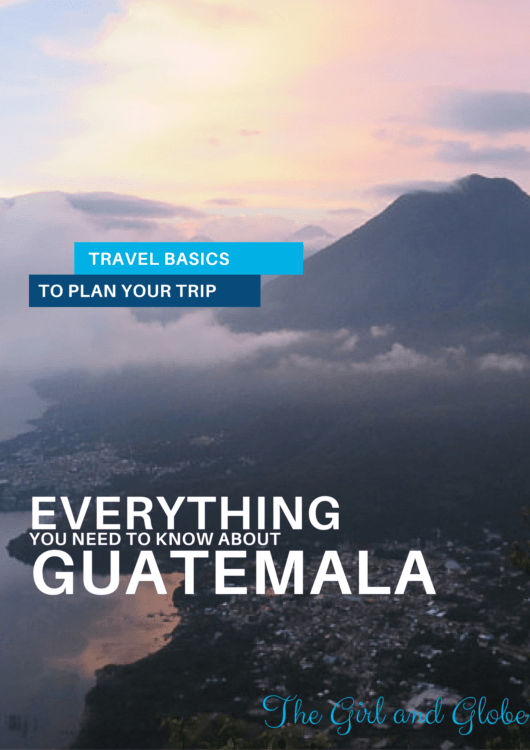 This is the year to visit Guatemala: it's built up enough in Antigua and parts of Lake Atitlan for a comfortable visit but off-the-beaten path just about everywhere else (Tikal straddles the middle). Prices are low, locals are friendly, and there's so much to see. It might seem like a complicated place to visit, but I promise: it's not as hard as you think.
An Introduction to Guatemala Travel: Just the Basics
How do you get to Guatemala?
The easiest way to get to Guatemala is by flying into La Aurora International Airport in Guatemala City. Daily flights arrive from most major North American airports as well as Bogota (with connections to elsewhere in South America), and even Madrid. Other travelers may fly into Flores, Guatemala on a short hop from Belize.
Many travelers who visit Guatemala include it as part of a longer Central American itinerary, in which case crossing by land from Honduras, El Salvador, Belize, or Mexico may make sense. I've made the crossing to/from Mexico via La Mesilla and the border crossing is straightforward. In most cases, if you travel by land, expect long and uncomfortable bus rides.
Do Americans need a visa to visit Guatemala?
No. When you arrive at the airport or border, you'll go through standard immigration procedures and don't need any special paperwork unless you're planning an extended stay or are visiting for reasons other than tourism.
Any safety concerns in Guatemala?
Yes, but don't get overly concerned because violent crime is rare.
Most parts of Guatemala are very safe. As a solo female traveler, I took normal precautions like not traveling with valuables and not venturing out on my own after dark. I never had any problems, but do keep your wits about you.
As with anywhere, there's always an exception. There are many parts of Guatemala City you should avoid, but usually they're spots you wouldn't consider visiting anyway since they aren't home to tourist attractions.
I was also repeatedly warned not to take the public bus between Guatemala City and Antigua; pay up for a tourist shuttle (~$10) or taxi ($35-45) on that route!
Any health concerns in Guatemala?
There are three basic things you should think about before visiting Guatemala: malaria, zika virus, and foodborne illness.
Malaria is present in parts of Guatemala, particularly the Peten region if you're planning on jungle treks. I chose to take medication; many travelers do not. It's best to ask your healthcare professional!
For more information, check First Steps in Taking Care of Your Travel Health.
The best ways to avoid any issues with malaria or zika are to avoid mosquito bites. Wear long sleeves and long pants and use plenty of insect repellant. I like DEET wipes since you won't have to worry about aerosols or liquids in your luggage and they won't spill all over the place! Treating your clothing with permethrin is also an easy way to help combat mosquito-borne diseases.
Lots of travelers get food poisoning from meals and/or water in Guatemala. With luck, you'll avoid it. My best travel tips are to only eat from busy restaurants where food is properly used before spoiling and use a water filter on all tap water. After years of using a Steripen, I've switched to using a Sawyer water filter which is 1000 times easier and 99.99% effective.


What do things cost in Guatemala?
Guatemala's currency is the quetzal and as of February 2019, 1 quetzal is about US $0.13. If you travel like a local in Guatemala, you can easily get by on $25/day…if you want luxury, the sky is the limit. Often, five-star hotels and upscale restaurants pad the pockets of foreign investors rather than locals, so it's priced accordingly.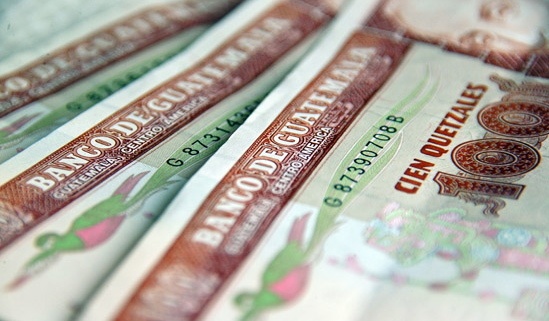 Middle of the range: look for private rooms that are $30/night or less, meals for $3-10, shuttles from town to town for $5-10/hour, and tours that range from $10 to $100 for one-of-a-kind activities.
Want a closer look? Check out my actual Guatemala travel costs from one of my trips (opens in new window).
How do you pay for things in Guatemala?
It's easy to learn your way around different bills and coins in Guatemala, but in a perfect world, you'll want small change. Almost everywhere wants you to pay in cash (or pay a credit card surcharge) and they don't always have change.
ATMs are widely found in Antigua, which is where most tourists spend their time, but you'll also find them in Panajachel, Flores, Xela, and other city centers. Keep in mind some smaller towns don't have ATMs, so get money in advance if needed. You can always keep it safely stored in pickpocket-proof underwear.
What's the weather like?
In Antigua, the city is known as being "eternal spring". Days are comfortably warm and often with lots of sunshine. You'll want a sweater for after the sun goes down, but on some days it's warm enough to hit the pool. Other areas, like Quetzaltenango, are at such high elevation that it will be downright cold. My fleece, hat, and gloves weren't always enough for the 40-degree temperatures, so pack layers!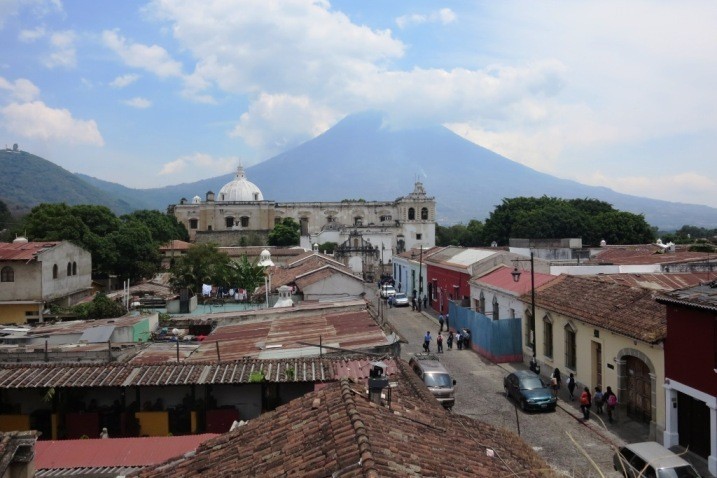 Once you leave the mountains, Guatemala is hot year-round. Hiking in Peten was hot and my pool at Tikal was very welcome for a midday break. And while the oceans aren't great, I visited the Pacific at Monterrico and the Atlantic in Rio Dulce/Livingston and the water is so warm it's not even refreshing on those 95-degree days!
Rainy season in Guatemala is roughly mid-May through October. When it rains, it pours…but generally in the late afternoon. Watch out for streets that can't drain the rain quickly enough, but you'll most likely be able to work your tours around the afternoon storms.
Best Time to Go to Guatemala
Any time is better than nothing!
Semana Santa (the week leading up to Easter) is a truly spectacular time to visit, but you can expect crowds and high prices. You'll definitely want to make all your travel arrangements in advance, particularly in the most popular spots of Antigua, Atitlan, and Tikal.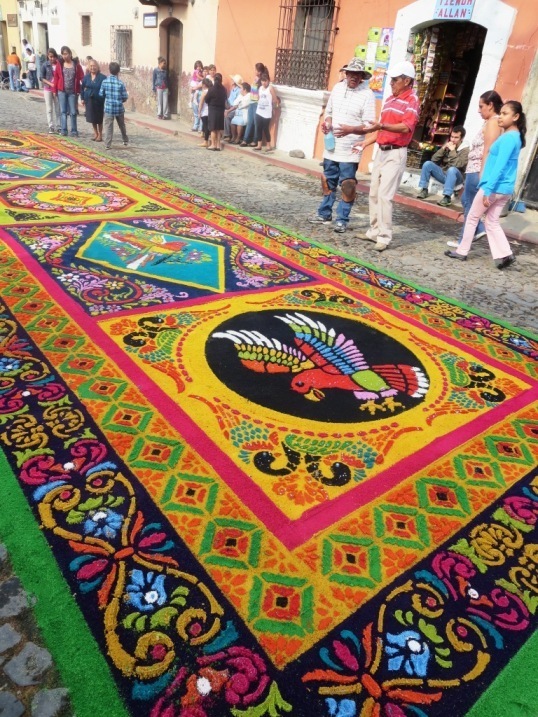 If you want to avoid Semana Santa, I'd recommend November through April as the best time to visit Guatemala. You'll get lots of sunny days!
What's the one thing that no one knows about Guatemala?
Most visitors underestimate Guatemala's altitude. The main tourist city, Antigua, sits at 5,000 feet (1533 meters) and the volcano hikes around there go much, much higher. Xela is above 7,600 feet (2,330 meters) and other highland destinations like Lake Atitlán and Chichicastenango are also higher than you realize.
For basic sightseeing, the altitude is unlikely to be a problem, but if you have treks planned throughout the country, be sure to spend a few days acclimating first.
Read More: How to Acclimate to High Altitudes
Were the locals friendly? Any tips on making communication easier?
Mostly. There are a few Mayan cities where the locals aren't 100% friendly because tourism has impacted their community in a negative way. That's understandable — and if you're headed there, please do your part to represent tourism in a positive way.
However, most areas are full of friendly locals. Restaurant owners often took the time to have a conversation with me and I stayed with several families while in homestays. It's easy to make friends.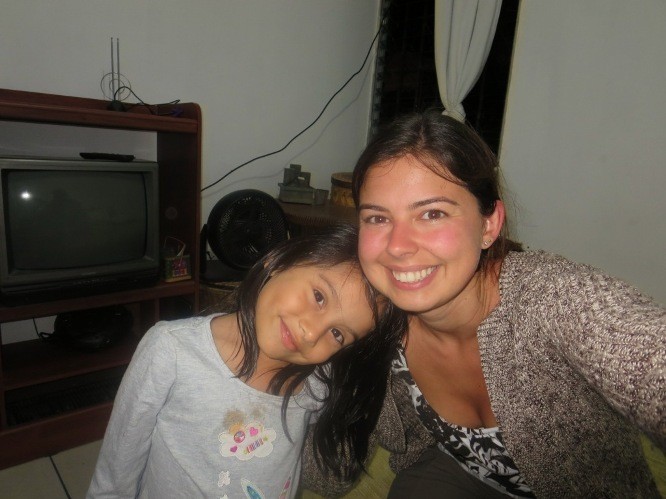 In popular tourist areas, you'll find locals who speak English and guides happy to show you around. Any Spanish you know is a big help and much appreciated (as is when you learn a few words of the Mayan dialect). Since Spanish classes are so cheap in Guatemala, consider signing up for lessons if you have time.
How do you get around Guatemala?
Guatemalans mostly travel by bus, and you should too (well, at least once!).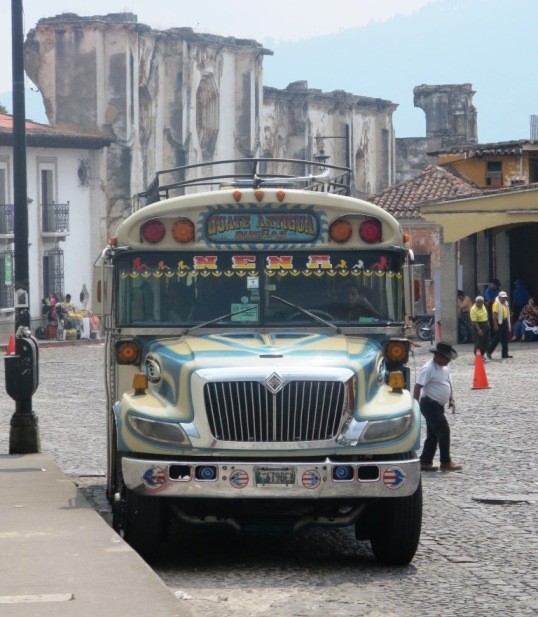 Chicken buses go everywhere in Guatemala, but not always quickly. On some routes, they make a lot of sense and I rode them everywhere. You should expect chicken bus rides to invade your personal space, be dirt cheap, and be a great opportunity to speak with locals.
First class buses only run on a few routes, but are comfortable and affordable on routes like Guatemala City – Quetzaltenango, Guatemala City – Flores (for Tikal), and Flores – Rio Dulce. Tourist shuttles are also a great way to get around, especially for hard to reach places like Semuc Champey.
In town, you'll find taxis and motorized tuk-tuks, but nine times out of ten, your own feet will carry you.
Was the food good in Guatemala?
I personally don't like Guatemalan cuisine, partially due to a preference to eat low-carb (and particularly for a dislike of a rice). You'll find meals that are heavy on rice, beans, tortillas, pasta, bread, corn tamales, and potatoes. At least I like the plantains!
For protein, fried chicken is very popular and available as street food just about everywhere. Another popular chicken preparation is pepian, which has a delicious pumpkin-seed (pepita) based sauce. Eggs are popular, too, and on the coasts you'll find fresh seafood.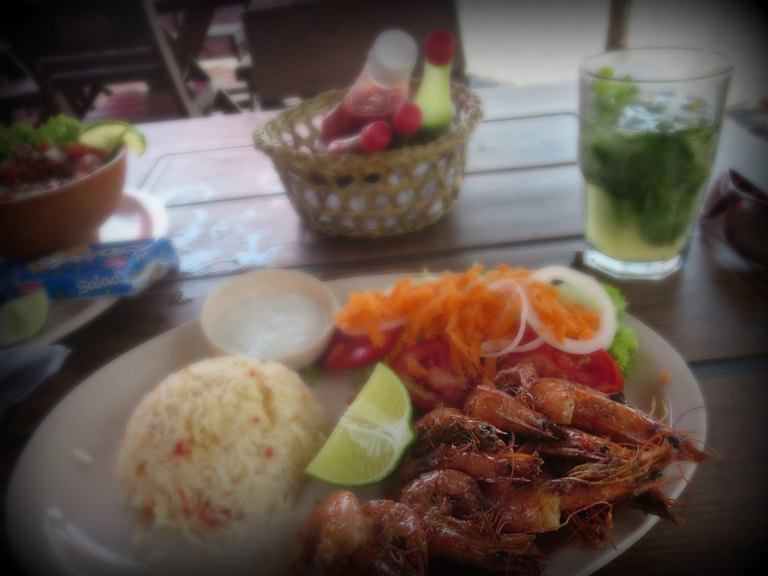 Vegetables are very, very fresh but usually considered an after thought, which is a shame. Don't be afraid to order off-menu or extra sides if you want some…prices are so low, you can afford to special order!
What should I see? Anything overrated?
My favorite spots are:
Antigua for its huge variety of activities and accessible volcano hikes
Xela (Quetzaltenango) for cool mountain villages and options to explore outside the city center
Tikal for incredible wildlife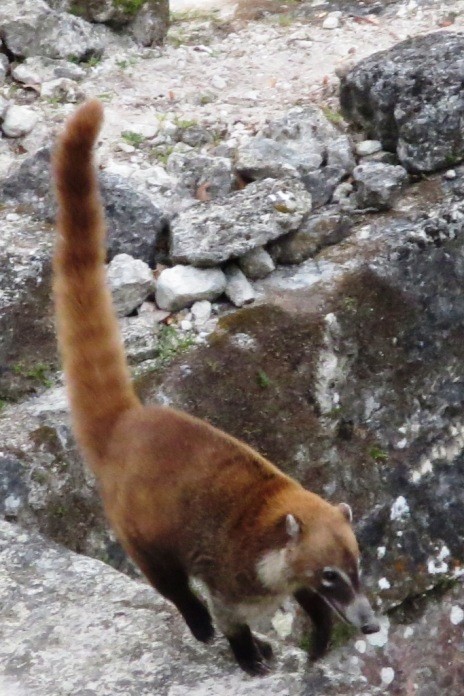 Semuc Champey and Chichicastenango were also interesting, but if you're only on a short trip, I'd make time to see other areas first.
Skip the beach at Monterrico: both my husband and I were frustrated and unimpressed. I also didn't like Lake Atitlan, which I think puts me in the minority. The natural beauty is undeniable but it's overtouristed in the main Mayan villages (like Panajachel) and quite secluded in others.
Any unique purchases I should consider?
Coffee is a great souvenir, as is rum (Zacapa is my brand of choice). Weaving and textiles are also great options. Handmade table runners, scarves, and other items are a bargain considering the amount of time and effort that go into them, plus they make great gifts because they pack down!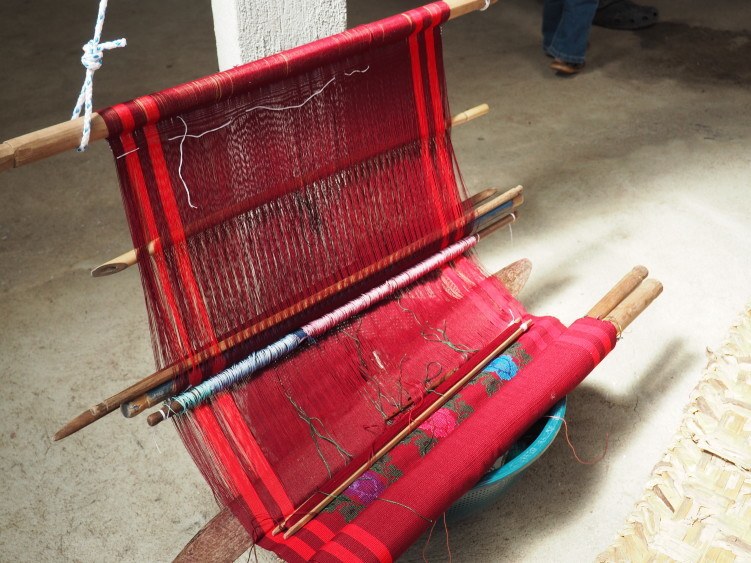 Jade is popular here too; make sure you're schooled on real vs. fake jade jewelry and the quality of a piece before paying!
Any last thoughts?
I'd love to spend many more months in Guatemala, but remember that's a quick flight from most of the United States. For some people, it's feasible to have a great visit for just a few days (my husband came for a 4-day weekend to Antigua since it's a 5-hour flight) and you can see two or three cities in a week if you push it.
Give it a chance — and don't be afraid to return. There's probably something you haven't seen yet even if it's a return visit!
* * *
Are you traveling to Guatemala?
Dive into the details with more in-depth articles.
Carry-on Only: A Packing List for Guatemala

Packing for Guatemala can be the most challenging part of planning a trip because it's hard to juggle luggage on buses and you'll need lots of different clothing for each distinct climate. Here's what I packed for a long trip to Guatemala – all in a carry-on.

The Real Deal: Total Guatemala Travel Costs (for 2 months!)

"How much does it cost to travel in Guatemala" is one of the most popular questions I receive. In this post, I break down exactly how much I spent so you can travel Guatemala on a budget — if you choose to!

Initial Thoughts on Guatemala

An overview of my thoughts after spending time in the country.

The Heart and Soul of Guatemala

Every country boils down to one thing – the people. On my latest trip, I delved deeper into local culture to learn more about the people of Guatemala.
Where to Go in Guatemala
The All-Inclusive Guide to Antigua, Guatemala

While most visitors only spend a couple days in Antigua, I spent over 3 weeks in the city playing tourist and learning Spanish. Here's my guide to all of the best things to do in Antigua, plus the best restaurants and my hotel picks.

Why I Didn't Like Lake Atitlan

Lake Atitlan is beautiful, but even after staying in San Pedro and San Juan plus day-tripping to other villages, it was far from my favorite destination. Find out why I liked other places in Guatemala more.

I (Surprisingly) Loved Tikal

Tikal is one of the largest Mayan ruins and one of the most popular tourist destinations in Guatemala. While I'm not much of a history buff, I did enjoy my private tour of the ancient ruins.

Splendid Nature at Estación Biológica Las Guacamayas

While most people visit Petén to see Tikal and leave, I was determined to see part of the tropical jungle. I spent two days at this nature reserve seeking a large variety of wildlife by foot, ATV, boat, and kayak.

The Dichotomy of Chichicastenango

The Chichicastenango market is the shopping destination in Guatemala, but today it's mostly mass-produced souvenirs. However, there is much more to the little town than the main market, making it worth a visit.

Misjudging Xela

Xela, or Quetzaltenango, is a top destination for learning Spanish in Guatemala and is also one of the most popular volunteer destinations. However, my experience there was mixed as I started out feeling unsafe before growing to love it.

Have You Heard of the Ixil Triangle?

The villages of Nebaj, Chajul, and Cotzal, in the Western Highlands of Guatemala, make up the Ixil Triangle. Though each village experienced great tragedy in the '70s and '80s, the people are friendly and open to visitors and visiting here can offer insight to traditional Mayan culture.

I Loved Semuc Champey, but Not for the Pools

Semuc Champey, located in the middle of nowhere, has become a popular destination as tourists come to see the tiered turquoise pools. While the national park and pools do have some charm, the best part of Semuc Champey is must more adventurous – a tour through Kan'Ba Caves.

Is Monterrico the Worst Beach Ever?

Guatemala is not known for its beaches – and for good reason. Monterrico, on the Pacific Coast, may win the award for worst beach I've ever visited.

A Port Stop at Santo Tomas de Castilla

My first trip to Guatemala — way back in 2008 — was enough to convince me I should return. Learn more about this Caribbean coast port and a one-day visit.
Things to Do in Guatemala
Camping on Acatenango Volcano in Guatemala

Guatemala is home to around 30 volcanoes, including the very active Fuego. As a volcano-lover, I couldn't pass up the opportunity to view the eruption as closely as possible, by hiking up Acatenango. Though the trek was challenging, it was worth it to stand in front of an active volcano.

Hiking Pacaya Volcano

Want to hike a volcano without the strenuous hike or spending the night? Pacaya is a great bet, even though the volcanic activity is more subdued. You can still toast a marshmallow over thermal vents though!

Make Your Own Peanut Butter in Guatemala

The small town of San Miguel Escobar is located just ten minutes from Antigua and it is there that 10,000 peanut plants grow near Volcan Agua. I was able to take a tour and learn about the process of making organic peanut butter.

Personally Experiencing Semana Santa in Guatemala

The Easter season culminates with Semana Santa (Holy Week), with massive processions, beautiful street scenes, and huge floats in Antigua. The best time to go is from Good Friday through Easter Sunday.

Seven Tales of Public Transportation in Guatemala

Like the rest of Central America, public transportation is both cheap and frequent. Not only will it help you get around, but it is a great way to meet locals and can even be a form of entertainment! It's definitely worth including a chicken bus ride in your travels.

How to Choose a Spanish School

Studying Spanish in Guatemala is one of the most popular activities because it's affordable and there are many reputable schools to choose from. Learn how to find the right town and language school for your immersion-based learning experience.
Additional Guatemala Travel Planning Resources
How Much Do Travel Vaccines Cost?: As an extra precaution, look into getting travel vaccines prior to your trip.
Why Every Traveler Should Get a Charles Schwab ATM Card: Withdraw cash — in the form of Guatemalan quetzales — at a fair market exchange rate without any fees!
Do You Need Travel Insurance?: In remote areas (like much of Guatemala), things like medical evacuation insurance are essential.
How to Avoid Tourist Traps: You can choose between the comforts of home or a truly local experience if you want it.
Ditch the Hotel and Try a Homestay on Vacation: Homestays in Guatemala are popular, both for practicing your Spanish and for accessibility to otherwise remote areas.
* * *
Are you traveling to Guatemala?
I love Guatemala so much that I'd be thrilled to help with any other Guatemala travel questions. Let me know in the comments!