This post may contain affiliate links. As an Amazon Associate I earn from qualifying purchases.
* * *
There's a phrase in Spanish, caer mal, which is a way of saying you don't like someone; for example, Me cae mal tu amiga means "I don't like your friend." The phrase has a few other uses, typically for describing how food sits with you or impressions of news or announcements. However, I find the literal translation a good one to describe travel experiences: to fall badly.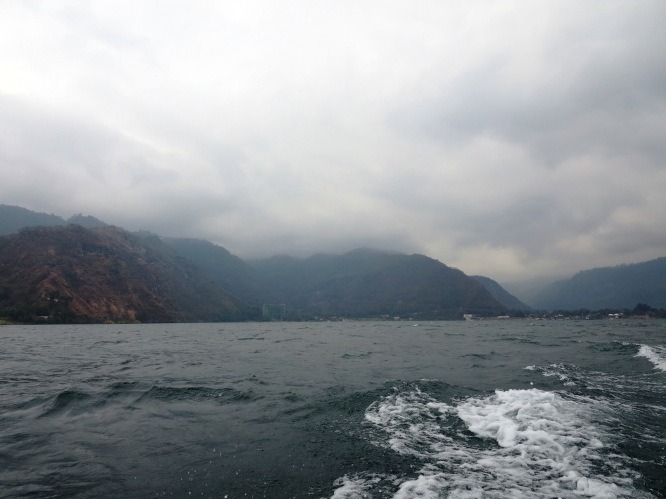 And that's how I feel about Lake Atitlan. It was the first place I studied Spanish in Guatemala and a region that is recommended by every single person I talked to, but it fell badly on me.
I won't go as far as to add it to the list of places I haven't liked, because I think it had the potential to be wonderful, but for the time I was there, it fell short of my expectations.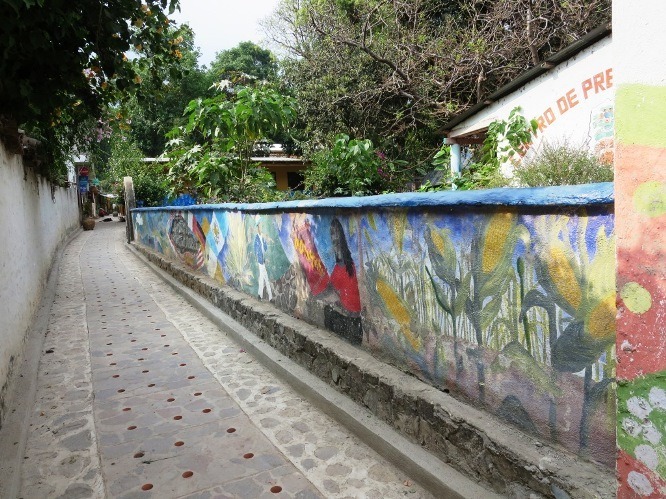 No question about it, Lake Atitlan is a natural beauty, a place that ordinarily I'd expect to fall in love with. If I had visited it differently, spending my days hiking and nights camping, I may have loved the region. But Spanish school obviously requires a certain amount of time and effort — and more importantly, it requires you to be based somewhere with classes rather than in the tiny little towns that dot the water's edge.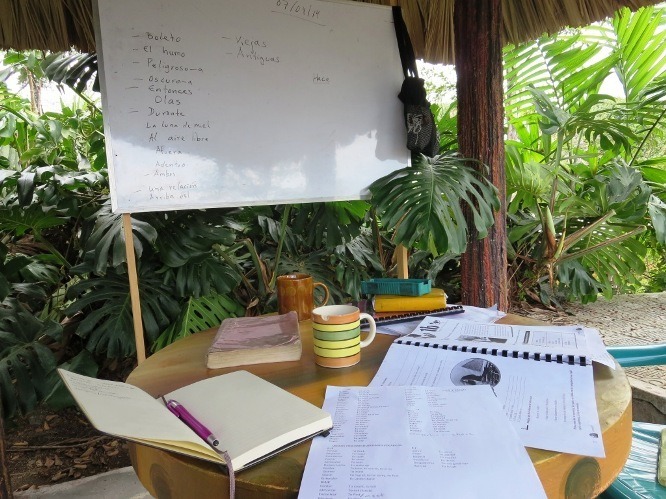 My base on the lake was San Pedro La Laguna, a town that's host to a dozen Spanish schools, party hostels (free tequila with breakfast, just to prove my point), and seemingly more tourists than locals. Up the hill, where I lived with my Mayan host family, was the "real" center of things. Unlike other towns in Guatemala, there's a distinct segregation between Gringo-town and local town, with little intermingling.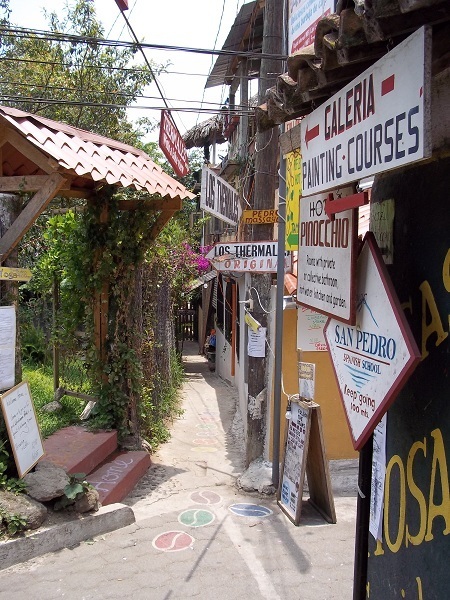 Since I didn't like the tourist side of town because it was inauthentic, you may assume I liked the Mayan side of things. I respect the Mayan culture, even more so after living with an incredibly generous host family.
Roosters crow long before daylight, women make fresh tortillas at all hours, and chicken buses and motorbikes hustle down the road. Street dogs are everywhere and it's easy to understand how they end up starving when even the children of the family are malnourished. The disparity between American and Mayan cultures and lifestyles are huge. This is true in much of Guatemala, but one thing stood out as different in San Pedro that I didn't experience anywhere else in the country: unfortunately, many of the locals weren't interested in a cultural exchange.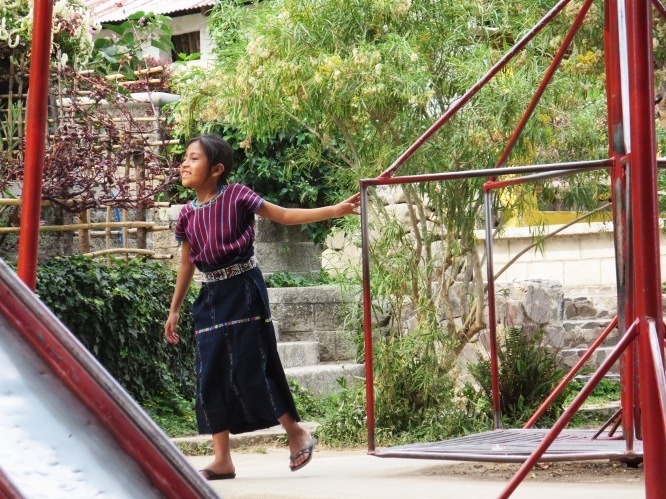 Since I didn't like San Pedro, I left. I tried my best to find a town on the lake that better gave me what I craved: a chance to love Lake Atitlan like everyone else seems to do.
I side-tripped to some of the other towns on the lake: Panajachel, San Marcos, San Juan, San Jorge, and nearby Solola in the mountains. Some of the towns I liked better than San Pedro; others were worse. But none of them gave me that wow factor that I found in other parts of Guatemala. None of them won my heart.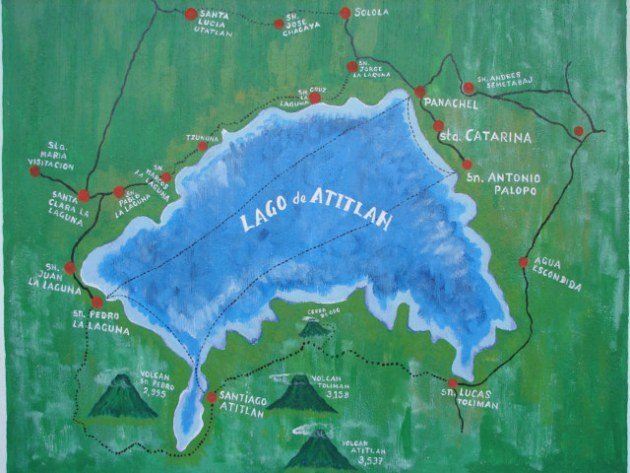 Luckily, Guatemala is a varied country and even though Lake Atitlan fell badly on me, there have been a lot of other places that I've truly enjoyed. Obviously I missed something and that's okay. Not everyone will love everywhere in the world and I found parts of Guatemala that I sincerely love. Go ahead and visit to make up your own mind — and let me know whether or not the lake won over your heart.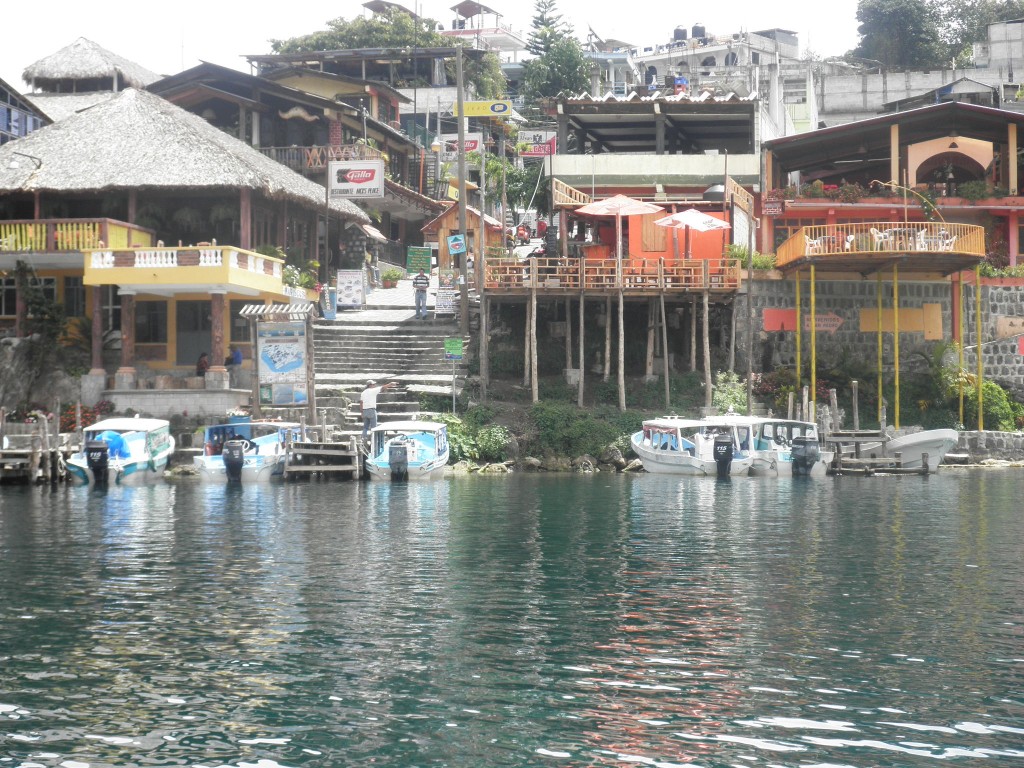 * * *
Author's Note: This post is the driver for more reader emails than any other article I've ever written. I get it, you love Lake Atitlan. Apparently everyone does. I took your collective advice and gave it a second try with an open mind — I returned, stayed in a smaller, more authentic town, and spent my days hiking and exploring without the responsibility of Spanish class. Yes, the second visit was better than the first, but it's still not my favorite region.

I always welcome your comments in the section below. But please understand that I am unlikely to return. Travel time is too precious to return to somewhere for a third time when the first two times didn't jive with you. There's a lot of Guatemala (and the world) I'd like to see for the first time and a long list of places I'd like to return. That's how I'll be spending my time from here on out.
What places have "fallen badly" on you? Let me know what you think in the comments!
* * *
For more information, check out my essential Guatemala travel planning resource.