This post may contain affiliate links. As an Amazon Associate I earn from qualifying purchases.
* * *
"You're traveling for two months? How are you going to afford that?"
I heard that question before I left home and again once I was in Guatemala. To the average American who only has two weeks of vacation time a year and thus spends their whole travel budget in two weeks, it seemed impossible to stretch a budget that far. Their expressions started in disbelief and quickly turned into, "You are so lucky."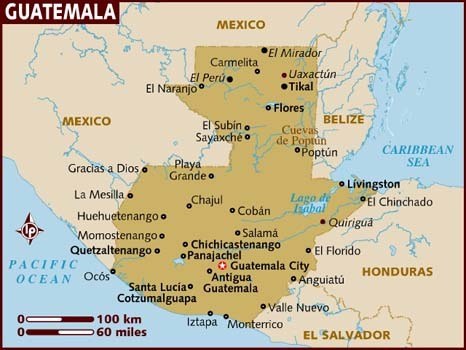 And I'll be honest: for the most part, I am lucky. I'm lucky that I had a stable job before heading to Guatemala. I'm lucky that I had a husband who understood I wasn't leaving him for two months and rather was pursuing a personal goal of mine. I'm lucky that I had still had US-based health insurance and thus could simply look for supplemental insurance policies.
However, being able to pay for a two-month travel experience isn't luck. It was a conscious effort to save my discretionary income for months, making sacrifices along the way in everyday life because I had prioritized travel. It also meant making tradeoffs while I was in Guatemala, like sleeping in a dorm bed without air conditioning when it was 100 degrees and 90% humidity and showering without water pressure for nearly the entire trip.
Despite all these tradeoffs, it was worth it…and it wasn't as expensive as you may think. In fact, my total bill rang in at $3451.23. While I won't touch on the opportunity costs of not working during my time abroad, here's an overview of what I spent.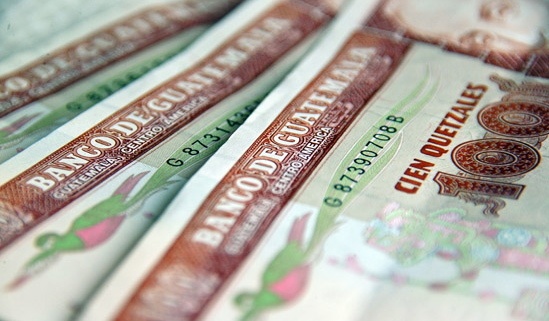 Airfare: 35,000 airline miles + $155 (normally around $600)
Ask anyone who uses frequent flyer miles on a routine basis, and they'll tell you this isn't that great a deal for a coach redemption. It was better when I started off with an itinerary with a stopover in El Salvador and an open-jaw home from Nicaragua and before I paid $100 to change the routing and dates. The fact remains, though: using airline miles helped keep my bottom-line price down.
Ground Transportation: $307.29
Considering how much I hopped around the country (and detoured into Mexico), I'm amazed that I spent so little in transport. I traveled on a few tourist shuttles and even a few taxis, but for the most part, I stuck with public transportation. My most expensive travel day was heading from Flores to Livingston, involving a taxi ride, first class bus, and boat ride for a total of $30.63. Luckily, most days I walked everywhere, keeping my expenses reasonable.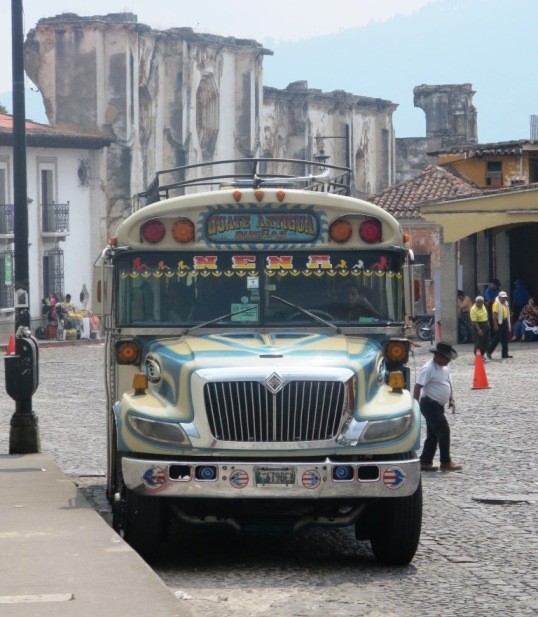 Tourist Card: $23.62
Neither Guatemala nor Mexico require visas for U.S. citizens to visit, but I needed a 306-peso tourist card (Forma Migratoria Múltiple) in Mexico since I was there longer than 7 days. Bummer.
Hotels: $665.23
Hey, for 54 nights, that's not bad! Out of those, I spent 19 nights sharing a room (7 in hostel type settings; 12 when family came to visit) and the remaining 35 nights in a private room, usually with a shared bathroom. Most of this time was spent at homestays, which ranged considerably in quality. My most expensive hotel was the Tikal Sunrise Inn, worth it for the ability to spend evening and pre-sunrise hours in the park and being able to use its swimming pool during the hottest hours of the day. The cheapest was a $3.75 tie for hostel dorm beds at Hotel Backpackers in Rio Dulce (a total dump) and Popi's Hostel in Nebaj (recommended).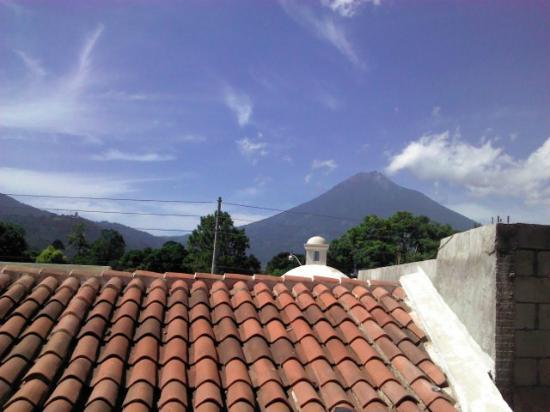 Food: $701.80
Let's face it: I like to eat, so I spent more feeding myself than I did putting a roof over my head. I ate out quite a bit since my homestay meals didn't line up very well with my dietary preferences (Guatemalan cuisine is very carb-heavy) and I bought more bottled water than I expected considering I packed a Steripen. Antigua was by far the most expensive place to eat (and I spent a lot of time there), but my most expensive meal was a seafood feast in Livingston with wine, dessert, and live entertainment. Worth all $21.38, even if it meant I ate street food the next few days to balance the costs.
Nightlife: $57.72
For a lot of travelers, alcohol expenses can add up fast but I actually didn't spend too much. If I ordered a drink with dinner, I included it with my "food" category, but I went out for drinks specifically a few times, primarily in San Cristobal (Mexico) where there are a lot of options. Drinks varied in cost hugely based on the city and establishment, but it wasn't hard to find $1 beers or $3 cocktails. My number is inflated from a $20 tab at the Cleveland airport while waiting out a flight delay on the way home.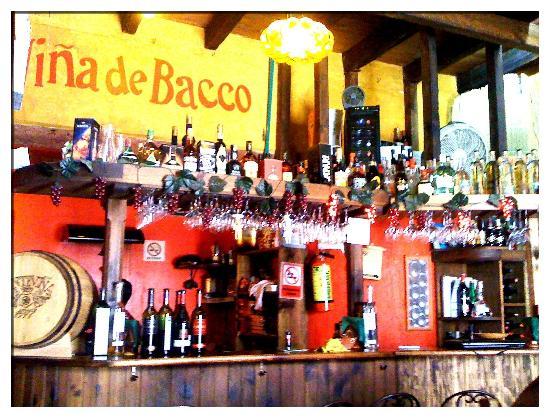 Spanish Classes: $680.29
The primary reason I even went to Guatemala was to improve my Spanish and I ended up studying at 7 different schools. Formats varied but generally speaking, I had 3-3.5 hours of formal class daily with a private instructor, 1-3 hours of homework, and 1-2 hours in class activities (lectures, films, conversation clubs, or game nights). The most expensive place I studied was in San Cristobal and the cheapest was in Quetzaltenango. My favorite? I can't choose between Antigua and Quetzaltenango!
Activities and Sightseeing: $538.45
Most Spanish students spent their free time leisurely exploring town and taking advantage of near-free activities, but I spent a ton in this category because that's where I place the most value. When I wasn't in class, I was exploring and I've got hundreds of memories to show for it. Hiking Acatenango Volcano was the biggest splurge for me, but visiting Tikal was pretty pricey too. On the flipside, viewing Semana Santa processions in Antigua was free and just as memorable.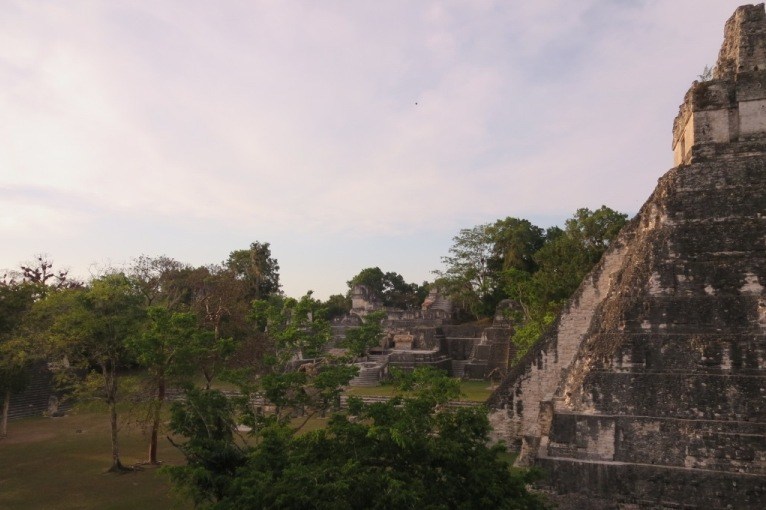 Communication: $42.50
My original intention was to keep in touch with family and friends solely via email and Skype, but my wi-fi connections were inconsistent, so I ended up buying a cheap cell phone to bridge the gap. All in all, my burner phone, Claro service, and Skype credit totaled about $42.50, or less than $1/day to keep my husband happy. To anyone heading to this part of the world, I'd recommend buying a basic phone instead of buying a sim card to use in your own phone; chances are, it'll be stolen.
Souvenirs: $36.25
I'm not much of a shopper, but even I had to buy some of the jade that Antigua is known for and a few handcrafted items. Traveling carry-on only — and thus having little spare room for purchases — kept my shopping to a minimum.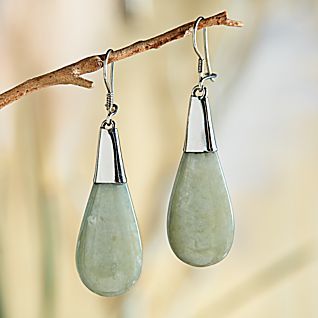 Insurance, Vaccinations, and Medication: $190.18
Better safe than sorry, right? Since I knew I'd be participating in homestays and staying at eco-lodges or campsites, I absolutely wanted a Typhoid vaccine, just in case food preparation wasn't up to standards. I also gladly spent money on anti-malaria pills, prescription meds for travelers' diarrhea (thankfully, unneeded!), and supplemental travel insurance. Spending money on your well-being is not very satisfying, but it's still important.
Miscellaneous Purchases Before I Left: $52.99
When I was packing for Guatemala, I realized there were a few things I didn't have that would make life easier, like a daypack, fake wedding ring, surge protector, and adaptor to fit 2-prong outlets. These items are likely to come in handy again in the future, but I still purchased them with the primary purpose of using them on this trip.
While $3500 is a steal for a trip of this length, it's still a pretty large sum of money. Amazingly, you could spend even less and many students did. I chose not to skimp even further in order to create the experience I desired. Still, if you're planning extended travel such as this, it's within your reach to afford it.
* * *
Note: Most Spanish schools offer a package including classes, overnight accommodation (homestay), and school-sponsored activities at an all-inclusive price. I did my best to divide those costs into separate categories for the purposes of this post based on a la carte prices and my own usage.
* * *
Check out all of my posts about my experience living, studying, and traveling in Guatemala.