This post may contain affiliate links. As an Amazon Associate I earn from qualifying purchases.
* * *
I wasn't planning to travel to Guatemala this year but everything fell into place so quickly that it felt meant to be. I only booked 13 days in advance, so I didn't have a ton of time to research covid precautions before I arrived. Turns out, I needn't have worried: travel felt exceptionally safe and the locals seemed very happy for tourism to resume.
Here's what it was like traveling to Guatemala in November 2021, from a pandemic perspective.
Covid Cases in Guatemala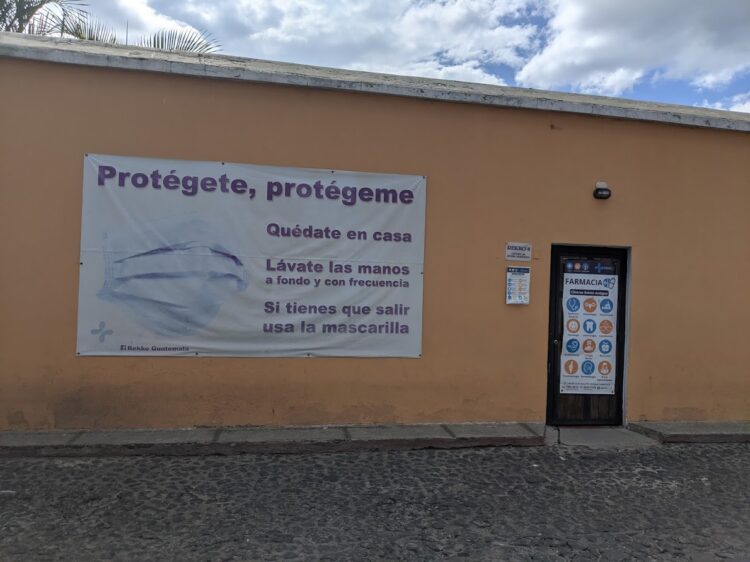 As of November 2021, there have been roughly 600,000 documented covid cases and 15,000 deaths in Guatemala, with a major spike that happened around August. Currently, new daily case numbers are relatively low and falling. Only ~30% of the country has been vaccinated (Sputnik seems to be the primary vaccine) and I saw long lines outside of the Antigua Convention Center during my visit as more Guatemalans eagerly waited for their vaccine.
Reuters has an easy-to-read look at the current situation so you can assess how things are going before you travel.
If things spike again, be aware that the country has acted stringently to get things under control in the past with curfews and total lockdowns, both of which would impact travelers.
Do I Need a Covid Test to Travel to Guatemala?
To enter Guatemala, you either need proof of being fully vaccinated OR a negative covid test taken with 72 hours of your flight departure to Guatemala (this is subject to change at any time, and you should check for the latest information prior to your trip).
My vaccine card was checked in the U.S. before I could print boarding passes and again on arrival at La Aurora International Airport in Guatemala City.
If you're fully vaccinated, travel couldn't be any simpler. I recommend doing an at-home test before travel for ethical reasons (it's so easy and only costs $10-15) but that's not required. These are easy to find in pharmacies or online.
Covid Precautions Within Guatemala
Rules and customs varied greatly within Guatemala.
In El Paredon (on the Pacific coast), it was as if covid didn't exist. No one wore masks, no one acknowledged that a deadly disease was a risk, and life seemed to move on like nothing ever happened. Luckily, everything here is open-air with lots of space for social distancing.
However, in both Guatemala City and Antigua, everyone wore masks. It's the law to wear masks inside buildings and 90% of people wore masks outside on the street as well (99% of locals, it was the tourists bringing the number down). There are still some capacity limits, in an effort to allow social distancing, but tourism is so low right now that you probably won't notice. I only noticed when I took the bus — they were awkwardly empty compared to my previous trips where you're usually jammed in.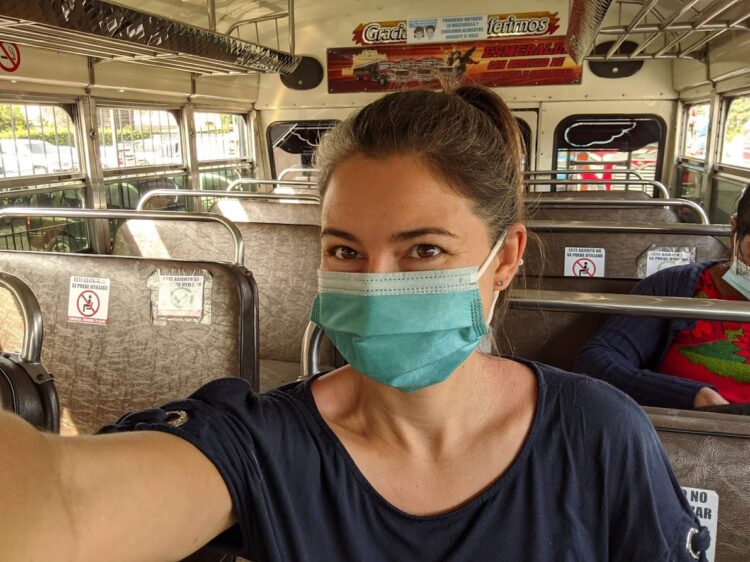 Mandatory hand sanitizer is at the entry to at least half of all businesses and sanitizer mats were very common as well. Several businesses (mostly restaurants) required a temperature check before entry, all by no-contact thermometers.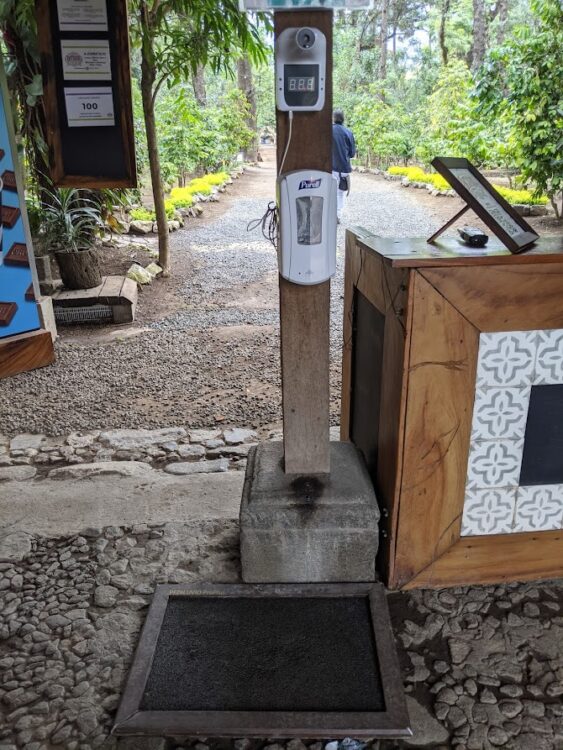 All of this is easy and reasonable and shouldn't impact your ability to enjoy traveling through Guatemala.
Are Businesses Open and Tours Operating?
For the most part, everything that a traveler needs is still open as usual. Hotels, restaurants, and shops are open and buses and shuttles are still running.
There were two main differences I noticed that may impact your visit:
At the time of my visit, most businesses in Antigua were required to close at 9pm. There wasn't an official curfew, but there wasn't a compelling reason to be out later either. Not all Guatemalan cities had the same closing restrictions as Antigua.
Several group day tours and activities weren't operating as frequently as they have in past years due to lack of demand, which might mean you need to plan ahead more.
These limitations were outweighed, in my opinion, by some of the benefits of traveling now. There are still plenty of tourists in the country's hotspots, but they were (mostly) Guatemalans exploring their own country. Instead of being surrounded by English-speaking Americans and Europeans, you'll have lots of chances to mingle with Guatemalans.
There are also lots of great deals at hotels — if you know where to look. Instead of booking with online travel agencies, check the Facebook pages of where you want to stay. Many of them are offering package deals for longer stays, though you'll often need to call (or WhatsApp) to book.
Testing to Return Home
The United States, and most other countries, still require covid testing in order for you to return home. The easiest option for Americans is to take a supervised self-administered antigen test with an Abbot BinaxNOW kit. Since they're self-administered, you can do this anywhere as long as you have internet access strong enough for a video chat.
If you prefer (or need) testing in a clinical setting, you'll find the most options in Guatemala City, Antigua, and Flores. Testing is not widely accessible in smaller towns. A list of testing centers to get you started is maintained by the U.S. Embassy but it's not comprehensive.
I tested in Antigua with Blue Medical, which has a small office on-site at the Hotel Camino Real. It took less than 10 minutes from start to finish, including payment and waiting time. Antigen results (295 GTQ, or about $40) are typically returned with an hour and PCR tests (645 GTQ) are estimated at 10-12 hours. Making an appointment online was easy.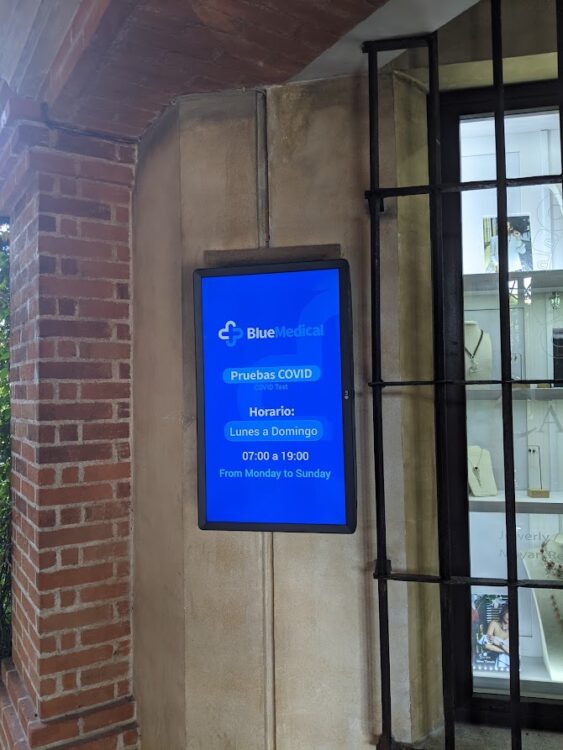 Covid tests are also available 24/7 at the Guatemala airport, not far from the check-in desks before security. Antigen tests are $25 with results in less than an hour (some reports of 15 minutes). Even though results come back quickly, numerous people told me the lines were very long which is why I tested in Antigua instead. However, the morning of my flight, there was almost no line.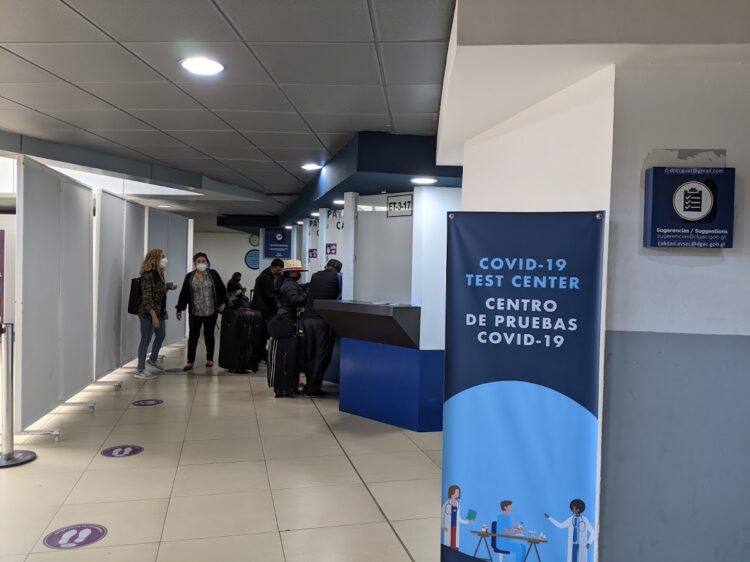 Like Anywhere, Expect Things to Change
Right now, traveling to Guatemala is relatively safe and straightforward, without many hoops for travelers. However, Guatemala has enacted quick and stringent measures in the past and could do so again at any time so you should confirm the most up-to-date rules and restrictions before embarking on your trip.
In the meantime, let me know if you have other questions about traveling to Guatemala right now and I'll be happy to share my experience.
Read More About Guatemala