This post may contain affiliate links. As an Amazon Associate I earn from qualifying purchases.
* * *
My love for Central America is no accident.
Like with any interest, once you grasp the basics, you can move onto learning the intricacies of something. With the details you go from a passing interest to a richer understanding and often the desire to keep going deeper.
That's how one trip to Guatemala led to another, and another, and presumably yet another in the future. This was my third trip to the land of eternal spring and finally carved out more time to really get to know the people. My homestays on the last trip were a great introduction to local culture, but families who have the space and facilities to host students are a small segment of the overall population.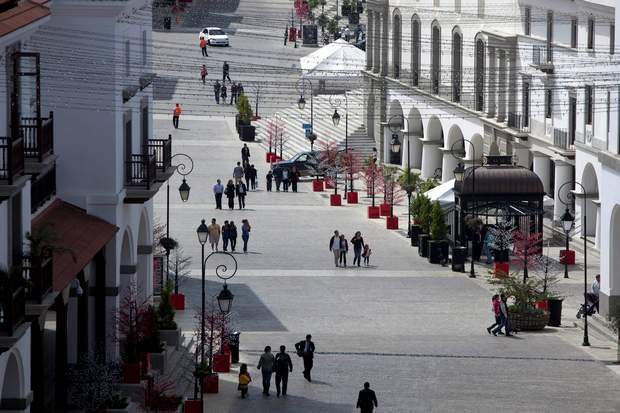 And to be honest? Even when I was there, my focus was on learning the language and/or seeing the country's most notable attractions. My introduction to local life was just that: an introduction and not an in-depth reality.
There's nothing wrong with going to a destination to see world heritage sites, experience natural beauty, or sample local flavors. But every country really boils down to one thing: its people. This time, I focused my visit on meeting some wonderful people and hearing their stories.
Guatemala is simultaneously heartbreaking and uplifting, and there's no better example of that than the town of Santa Catarina Barahona. Almost everyone there lives below the poverty line, many of them desperately so, but community and graciousness are so strong that you can't help but love everyone that you meet.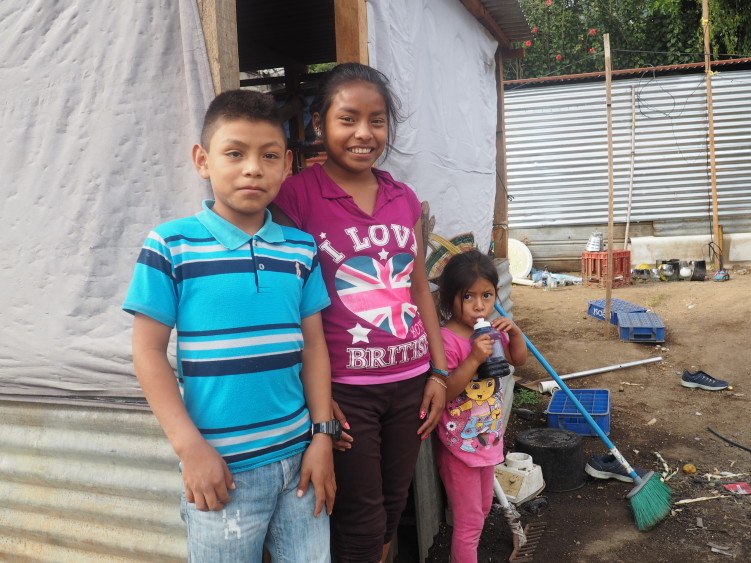 I hooked up the organization Small Change 4 Big Change via Visit.org, to arrange a visit to this town of about 5,000 people just thirteen kilometers from Antigua. Most of the residents are of Kakchiquel (Mayan) heritage and the World Bank estimates that over 90% of indigenous people in Guatemala live below the extreme poverty line.
Graciously, the founder (Lisa) spent an entire day showing me around Santa Catarina Barahona. She also introduced me to many of the people who live there.
Oscar and Sylvia Lopez invited me into their home, not as a tourist but as a a member of their family. This was a genuine intercambio, an exchange of two cultures. Together, we laughed at their youngest daughter running around the yard, discussed wedding traditions, and chatted about how artisan markets in other towns overcharge tourists.
And you know how in other parts of the world, tourists pay money to dress up in traditional wear for photo opportunities? Here, Sylvia, Oscar, and their daughters dressed me up — no charge — because they wanted me to understand their culture. There wasn't a hint of cheesiness involved and instead I learned about the history and styling of their traje, craftsmanship of their weaving, and how to signal that I'm a married woman.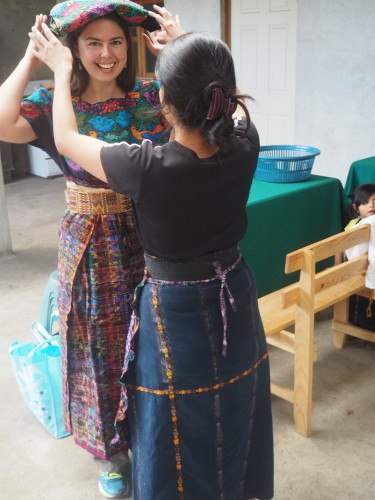 But even Oscar and Sylvia have more opportunity than the community as a whole. They're talking about designing tourist programs, like teaching travelers how to cook pepian (which I hope they are successful with!), and their two older daughters are dedicated students. They have a comfortable house compared to others in this rural area and can feed their family with fresh ingredients.
That's not the case for everyone in Santa Catarina Barahona.
Everyone in town loves Lisa, and she introduced me to one local family after another. I learned about how one boy was taken away from his family because they couldn't provide for him, how an adolescent girl became a child prostitute in order to pay for school supplies, and how another family goes trash digging so they can earn a fraction of a penny by recycling plastic.
Holy crap.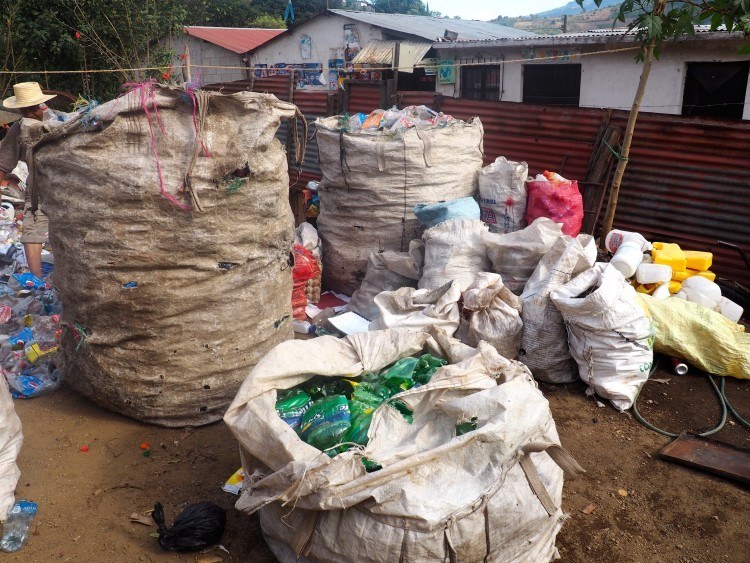 Walking through the gate into this particular family's yard was immediately heartbreaking, but within seconds I was overrun by hugs. The children had been sitting down to do their homework and wanted to show me their favorite things. We were instant friends because of their kind spirit and welcoming personalities.
I felt guilty that my day bag alone was worth more than everything they owned. The outdated, cracked-screen cell phone that is nearing the end of its lifespan for me would feed their entire family for a very long time.
Our privilege as travelers is something to remember every day but what I'll remember most is the generous souls of everyone I met. That's something to carry with you everywhere in the world and try to emulate. We are ambassadors of the world and what an honor that is.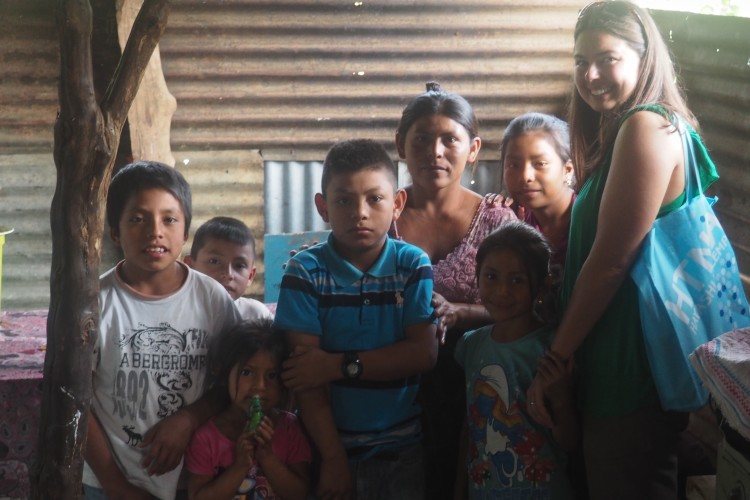 What Small Change 4 Big Change shares in this community is love and hope. Lisa starts relationships by helping them meet basic needs sustainably. They don't donate food, but they help families build ecological stoves that take half as much wood to cook with. They've started community gardens, tilapia ponds, dairy goat farms, and more. Community members work hard to produce this food and sometimes have extra leftover to sell, which is perfect since Guatemalans have strong work ethics and the desire to lift themselves out of their situation independently.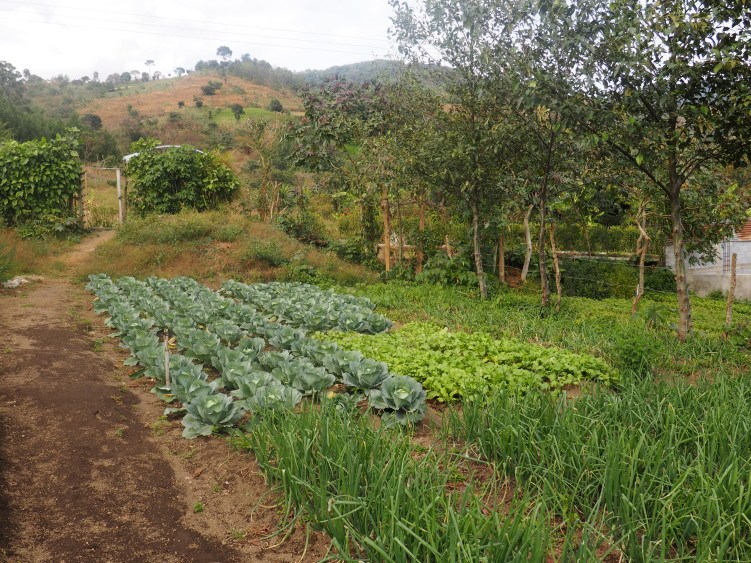 The other big component of their work is offering education to local kids. They work on literacy in Lisa's living room and learn English in another room of her house. Classes are taught by locals, providing work within the community, and as much as possible they use donations to help provide all materials to the children attending.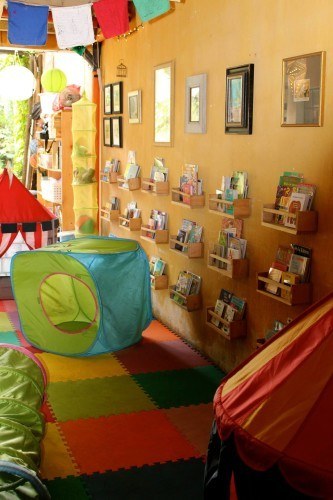 What I love most about this organization is the great work they're doing by providing the opportunities that the community specifically and directly asks for, instead of imposing the things that we think they need or that make us feel good as volunteers or donors.
If you feel so inclined to learn more about Small Change 4 Big Change, you'll find details online and an insider's look on Facebook.
More than anything, I hope you remember that no matter where you go in the world, it's the people who make up a country. In-between visits to grand attractions or sightDOING activities, say hello, introduce yourself, and be open to learning more.
* * *
Although I personally support the work they are doing, I have no vested interest in the organization itself and this post was not sponsored in any way.
* * *
Read more about things to do in Guatemala.