This post may contain affiliate links. As an Amazon Associate I earn from qualifying purchases.
* * *
It's hard to narrow down what made me love Antigua so much. There were volcano hikes, colonial architecture, and cheap Spanish classes. And there's the food. So much of it, from traditional meals to street food to high-end entrees that would cost a fortune at home. Over the course of multiple visits, I've spent more than three weeks in this town, giving me plenty of opportunities to discover the best restaurants in Antigua Guatemala.
Assuming you don't have the time to replicate my sampling all over the city, here are my favorites to try on your next trip.
La Merced Square
While not a restaurant exactly, the street food at La Merced on weekends was my favorite place to eat. You can get delicious meals for about $2 here, ranging from freshly grilled meats to fried plantains to simple pizza covered in hot sauce. If you see a long line of locals at a particular stand, I guarantee that's where you want to eat.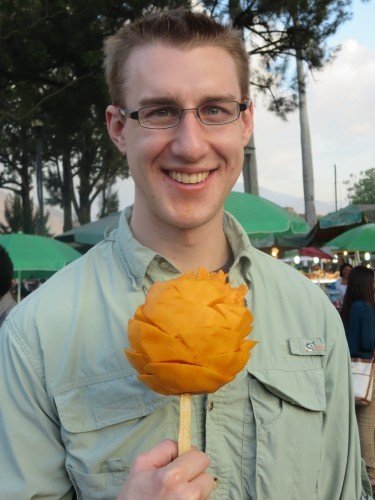 Porque No
Out of all of Antigua, Porque No is probably my favorite restaurant. Expect a wait for a table because the place is tiny. Climb the ladder to eat upstairs and order the lomito en salsa de vino if you want a treat.
Fernando's Kaffee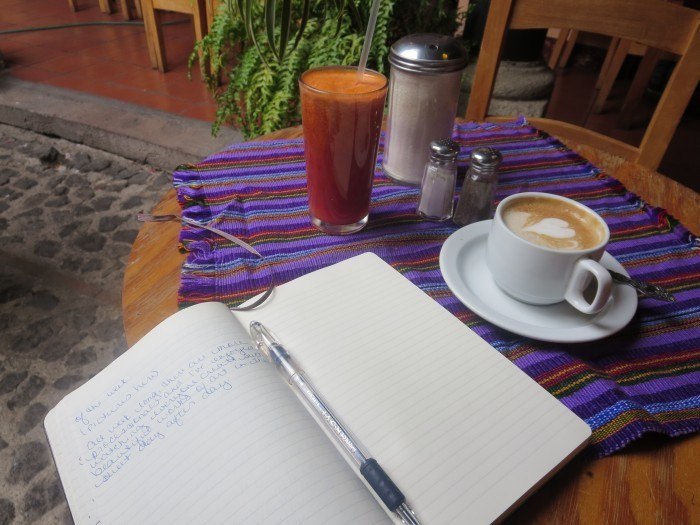 I didn't often go out for breakfast since it was included at my hotels and/or homestay, but Fernando's is the place to go. Their juices are phenomenal and the breakfast plates are hearty enough to fill you up until dinner.
Casa Santo Tomas
This new gastropub has really high-quality food at reasonable prices (expect to pay about $10/entree). The service was the best I've had in Antigua and it felt like the type of place I'd go to for a special occasion at home. Reservations are suggested!
Earth Lodge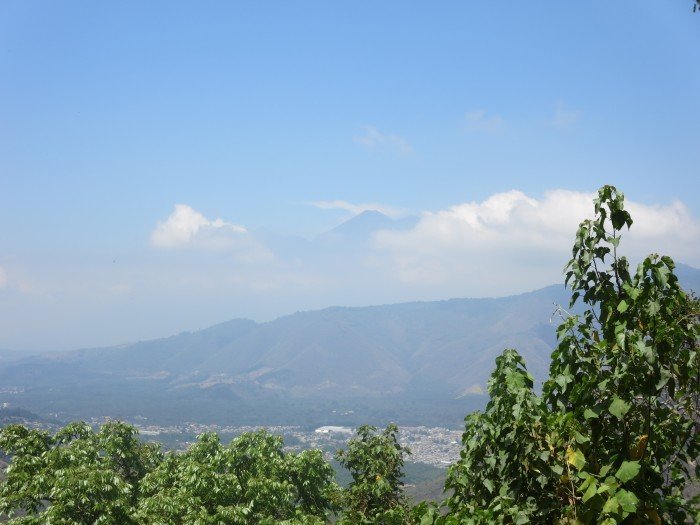 On Sunday afternoons, you need to head out of town and to Earth Lodge, past Cerro de la Cruz and in the village of El Hato. Sundays are great for live music, cornhole, darts, hiking, and of course…a great meal at their Sunday barbecue. If you stay for dinner (or overnight), you'll be served a vegetarian family-style meal featuring their own organically grown produce, herbs, and spices.
Cafe No Se
Cafe No Se is a complete dive bar, but one where everyone speaks English yet is happy to practice Spanish with you if you prefer. I don't drink hard liquor, but I've heard the mezcal is the thing to order here. They'll happily crack open a beer for you if you're like me!
Samsara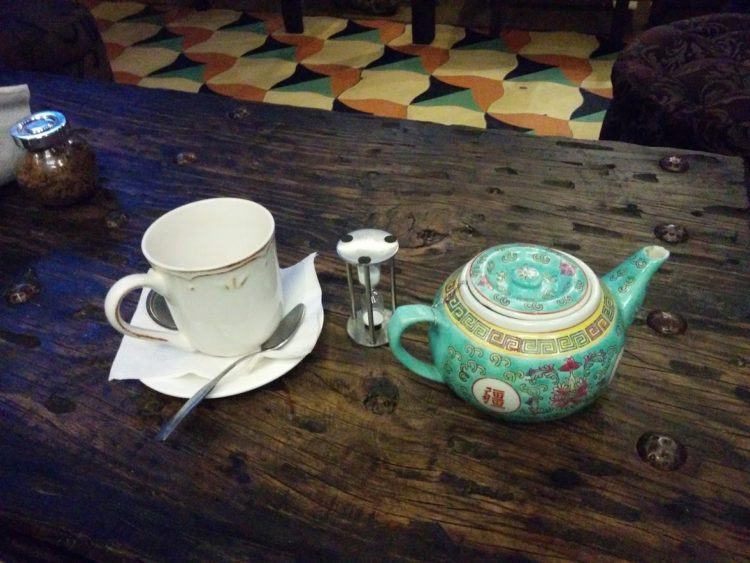 I went to Samsara for their great selection of teas, but this vegetarian-friendly restaurant is also a great choice for light meals or the very odd but very filling kale and peanut butter smoothie. Hey, don't knock it til you try it.
Guate Java
I've removed my old favorite coffee/wi-fi spot and am so happy that Guate Java opened up! Their beans are sourced directly from the farmers to ensure a high-quality product at a fair wage and the baristas are very knowledgeable and friendly. Strong wi-fi! (Just stay away from the chai; it's made from a powder).
Cafe Sky
In my opinion, the food at Cafe Sky is pretty average, but that's more than made up for by the view from their rooftop. Head all the way to the top of their spiral staircase and order one of the fresh fruit smoothies. As long as you leave a tip, the waiters will let you stay up there as long as you want.
Other Restaurants in Antigua Guatemala on My List to Try
My next trip to Antigua isn't until January, but I've already got a bucket list of other places to try on my return: Los Tres Tiempos, Santo Spirito, Guatelaria, and Sobremesa. Who knows — maybe they'll eventually end up on my list of best restaurants in Antigua, Guatemala too!