This post may contain affiliate links. As an Amazon Associate I earn from qualifying purchases.
* * *
If there's one country I know well, it's Guatemala. I've gone four times (once for six weeks!) because I can't get enough. From the best-known sites to smaller villages and remote parks, I love it all. If you're planning your own perfect trip, you'll find everything you need to know about Guatemala travel: frequently asked questions plus extra facts on costs, transportation, and more.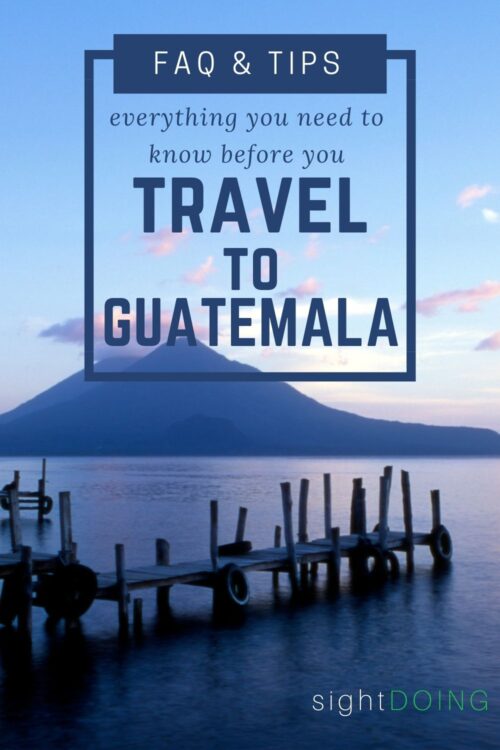 There's never been a better time to visit Guatemala: it's built up enough in Antigua and parts of Lake Atitlan for a comfortable visit but off-the-beaten path just about everywhere else (Tikal straddles the middle). Prices are reasonable, locals are friendly, and there's so much to see. It might seem like a complicated place to visit, but I promise it's not as hard as you think.
An Introduction to Guatemala Travel: Just the Basics
How do you get to Guatemala?
The easiest way to get to Guatemala is by flying into La Aurora International Airport in Guatemala City. Daily flights arrive from most major North American airports as well as a handful of others worldwide. Some travelers may fly into Flores, Guatemala on a short hop from Belize.
Many travelers who visit Guatemala include it as part of a longer Central American itinerary, in which case crossing by land from Honduras, El Salvador, Belize, or Mexico may make sense. I've made the crossing to/from Mexico via La Mesilla and the border crossing is straightforward. In most cases, if you travel by land, expect long and uncomfortable bus or shuttle rides.
Do Americans need a visa to visit Guatemala?
No. When you arrive at the airport or border, you'll go through standard immigration procedures and don't need any special paperwork unless you're planning an extended stay or are visiting for reasons other than tourism.
Any safety concerns in Guatemala?
Yes, but don't get overly concerned because violent crime is rare.
Most parts of Guatemala are very safe. As a solo female traveler, I took normal precautions like not traveling with valuables and not venturing out on my own after dark. I never had any problems, but do keep your wits about you.
As with anywhere, there's always an exception. There are many parts of Guatemala City you should avoid, but usually they're spots you wouldn't consider visiting anyway since they aren't home to tourist attractions.
I was also repeatedly warned not to take the public bus between Guatemala City and Antigua; Ubers cost $20-25 depending on traffic so paying up on that route won't break the bank.
Any health concerns in Guatemala?
There are three basic things you should think about before visiting Guatemala: malaria, zika virus, and foodborne illness.
Malaria is present in parts of Guatemala, particularly the Peten region if you're planning on jungle treks. I chose to take medication; many travelers do not. It's best to ask your healthcare professional! For more information, check First Steps in Taking Care of Your Travel Health.
The best ways to avoid any issues with malaria or zika are to avoid mosquito bites. Wear long sleeves and long pants and use plenty of insect repellant. I like DEET wipes since you won't have to worry about aerosols or liquids in your luggage and they won't spill all over the place! Treating your clothing with permethrin is also an easy way to help combat mosquito-borne diseases.
Lots of travelers get food poisoning from meals and/or water in Guatemala. With luck, you'll avoid it. My best travel tips are to only eat from busy restaurants where food is properly used before spoiling and use a water filter on all tap water. I've been using a Sawyer water filter for about 5 years which is easy to use and 99.99% effective.
2021 Update: Not many Guatemalans have been vaccinated against Covid-19 yet, so keep that in mind before committing to a trip. Protocols varied based on where I was in the country –learn more about traveling to Guatemala during covid.
What do things cost in Guatemala?
Guatemala's currency is the quetzal and as of November 2021, 1 quetzal is about US $0.13.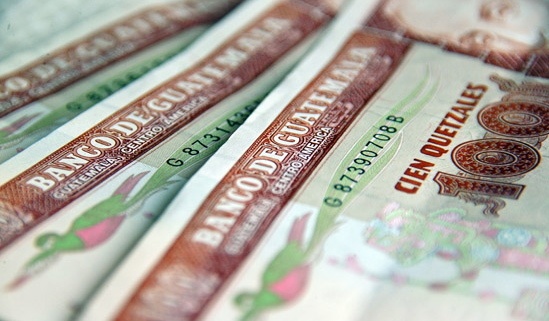 If you're on a strict budget, you can get by on $25/day by staying at hostels, riding public buses, eating at local restaurants instead of western-style cafes, and by sticking to DIY tours or activities. Group tours range from $15-100ish depending on the activity.
I'm more of a middle-of-the-road traveler. On my 2021 trip, I chose comfortable, private hotel rooms for about $55/night and my meals ranged from $8-15 including drink, tax, and tip. I rode on tourist shuttles (about $15 for a 2-hour trip) and chose basic activities and tours for about $20 each.
There are definitely five-star hotels and upscale restaurants now that are more expensive. These pad the pockets of foreign investors rather than locals, so it's priced accordingly.
How do you pay for things in Guatemala?
It's easy to learn your way around different bills and coins in Guatemala, but in a perfect world, you'll want small change. Almost everywhere wants you to pay in cash and they don't always have change.
Credit cards are becoming more widely accepted but often have a surcharge of 3-7% and paying cash (but in USD) usually results in an unfavorable exchange rate — you'll lose 2-3%.
Your best bet is getting quetzales out from local ATMs using a card without international fees, like the Charles Schwab ATM/Debit card (free). You'll find ATMs all over Antigua as well as other cities and tourist centers like Panajachel, Flores, and Xela. It's not unusual for smaller towns to not have ATMs so plan accordingly.
What's the weather like?
In Antigua, the city is known as being "eternal spring". Days are comfortably warm and often with lots of sunshine. You'll want a sweater for after the sun goes down, but on some days it's warm enough to hit the pool. Other areas, like Quetzaltenango, are at such high elevation that it will be downright cold. My fleece, hat, and gloves weren't always enough for the 40-degree temperatures, so pack layers!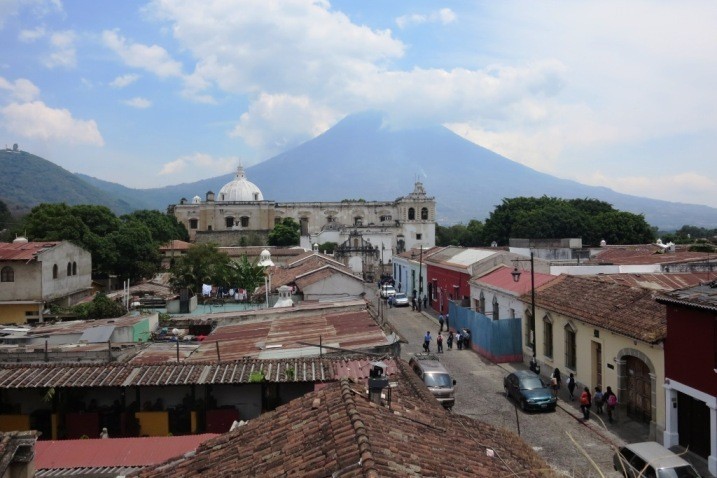 Once you leave the mountains, Guatemala is hot year-round. Hiking in Peten was hot and my pool at Tikal was a welcome for a midday break. And while the oceans aren't great, I visited the Pacific at Monterrico and El Paredon and the Atlantic in Rio Dulce/Livingston and the water is so warm it's not even refreshing on those 95-degree days!
Rainy season in Guatemala is roughly mid-May through October. I've been there in May, when it absolutely pours starting mid-afternoon and continuing overnight. At the end of rainy season, in October, I had much better luck with shorter, lighter rainfalls that typically only came after dark. Plan your outdoor tours for the morning and watch out for streets that flood because the drains can't keep up with heavy rainfall.
Best Time to Go to Guatemala
Any time is better than nothing!
Semana Santa (the week leading up to Easter) is a truly spectacular time to visit, but you can expect crowds and high prices. You'll definitely want to make all your travel arrangements in advance, particularly in the most popular spots of Antigua, Atitlan, and Tikal.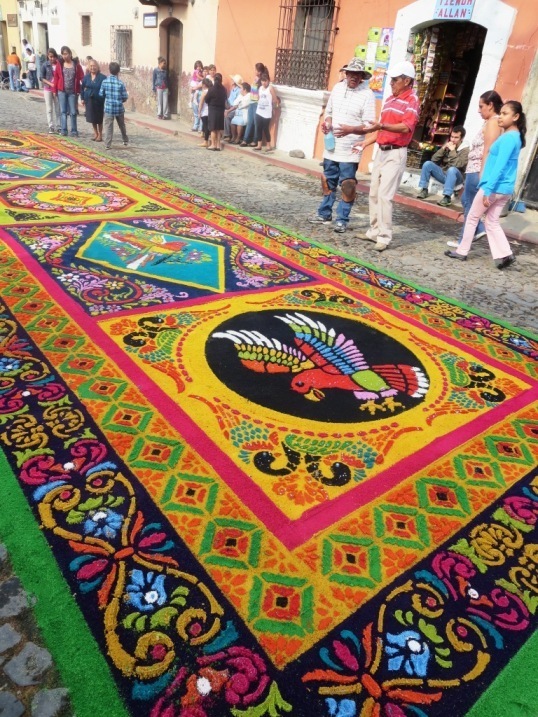 If you want to avoid Semana Santa, I'd recommend November through April as the best time to visit Guatemala. You'll get lots of sunny days!
What's the one thing that no one knows about Guatemala?
Most visitors underestimate Guatemala's altitude. The main tourist city, Antigua, sits at 5,000 feet (1533 meters) and the volcano hikes around there go much, much higher. Xela is above 7,600 feet (2,330 meters) and other highland destinations like Lake Atitlán and Chichicastenango are also higher than you realize.
For basic sightseeing, the altitude is unlikely to be a problem, but if you have treks planned throughout the country, be sure to spend a few days acclimating first.
Read More: How to Acclimate to High Altitudes
Were the locals friendly? Any tips on making communication easier?
Mostly. There are a few Mayan cities where the locals aren't 100% friendly because tourism has impacted their community in a negative way. That's understandable — and if you're headed there, please do your part to represent tourism in a positive way.
However, most areas are full of friendly locals. Restaurant owners often took the time to have a conversation with me and I stayed with several families while in homestays. It's easy to make friends.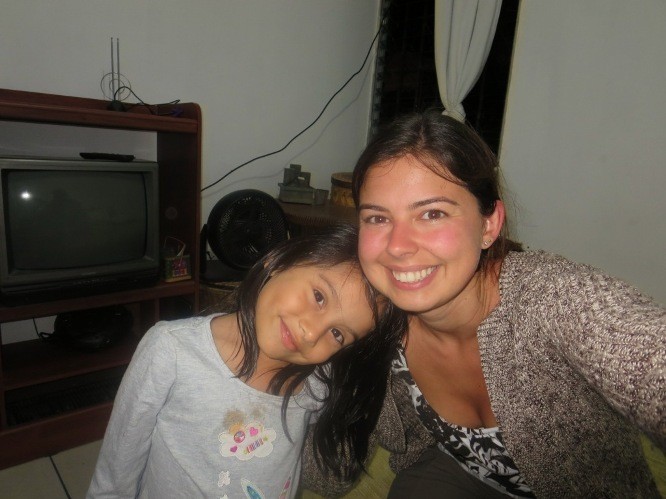 In popular tourist areas, you'll find locals who speak English and guides happy to show you around. Any Spanish you know is a big help and much appreciated (as is when you learn a few words of the Mayan dialect). Since Spanish classes are so cheap in Guatemala, consider signing up for lessons if you have time.
One of the things I love most about Guatemala is that the locals are patient if/when you want to practice your Spanish. They'll switch over to English if you ask them to, but otherwise they very kindly let you practice your language skills.
How do you get around Guatemala?
Guatemalans mostly travel by bus, and you should too (well, at least once!).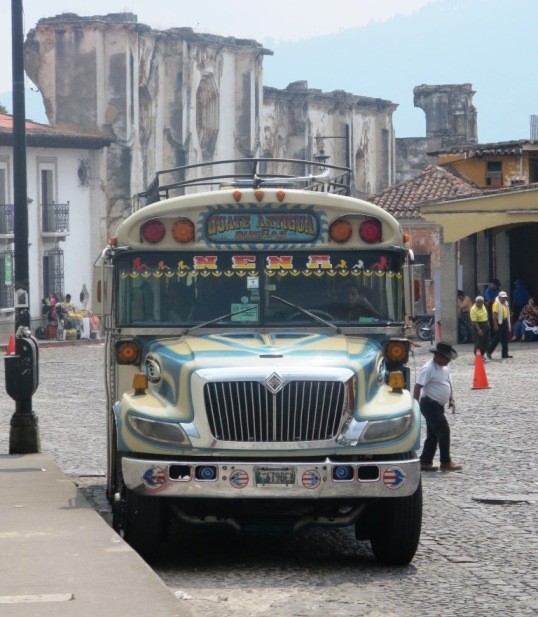 Chicken buses go everywhere in Guatemala, but not always quickly. On some routes, they make a lot of sense and I rode them everywhere. You should expect routes to be dirt cheap but other passengers will invade your personal space. Use it as an opportunity to strike up a conversation!
First class buses only run on a few routes, but are comfortable and affordable on routes like Guatemala City – Quetzaltenango, Guatemala City – Flores (for Tikal), and Flores – Rio Dulce. Tourist shuttles are also a great way to get around, especially for hard to reach places like Semuc Champey.
In town, you'll find taxis and motorized tuk-tuks, but nine times out of ten, your own feet will carry you everywhere you want to go. Uber is available in Guatemala City and Antigua.
Was the food good in Guatemala?
I personally don't like Guatemalan cuisine, partially due to a preference to eat low-carb. You'll find meals that are heavy on rice, beans, tortillas, pasta, bread, corn tamales, and potatoes. At least I like the plantains!
For protein, fried chicken is very popular and available as street food just about everywhere. Another popular chicken preparation is pepian, which has a delicious pumpkin-seed (pepita) based sauce. Eggs are popular, too, and on the coasts you'll find fresh seafood.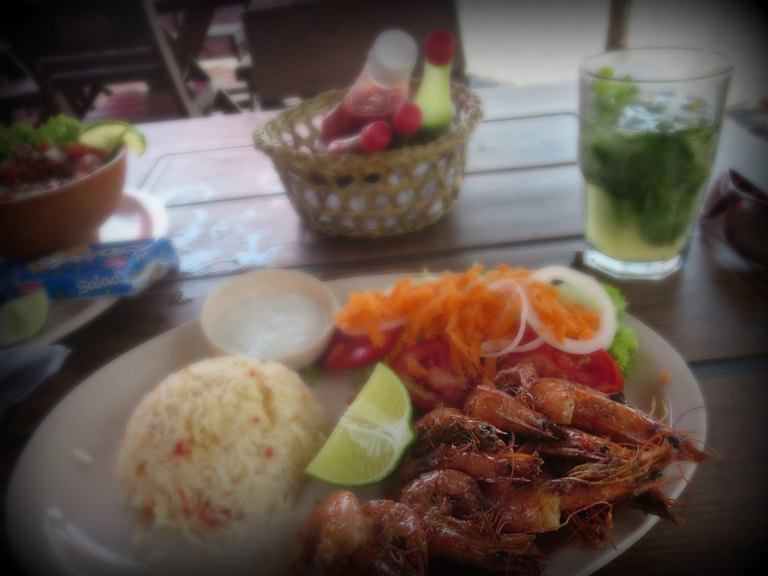 Vegetables are very, very fresh but usually considered an after thought, which is a shame. Don't be afraid to order off-menu or extra sides if you want some…prices are so low, you can afford to special order! The fresh fruit is also amazing and easy to find.
What should I see? Anything overrated?
My favorite spots are:
Antigua for its huge variety of activities and accessible volcano hikes
Xela (Quetzaltenango) for cool mountain villages and options to explore outside the city center
Tikal for incredible wildlife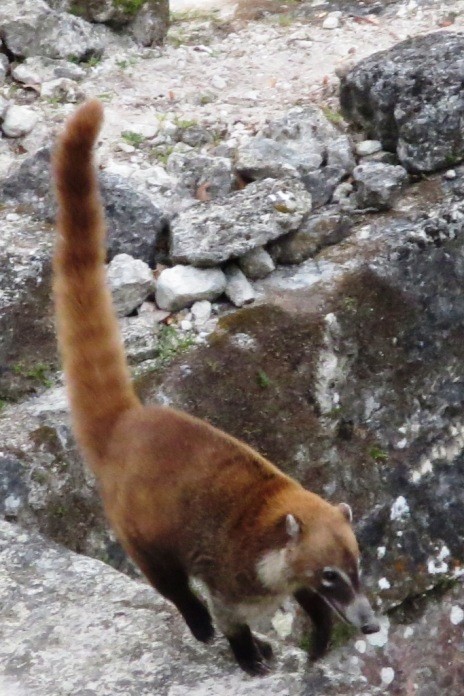 Semuc Champey and Chichicastenango were also interesting, but if you're only on a short trip, I'd make time to see other areas first.
Skip the beach at Monterrico: both my husband and I were frustrated and unimpressed. I also didn't like Lake Atitlan, which I think puts me in the minority. The natural beauty is undeniable but it's overtouristed in the main villages (like Panajachel) and quite secluded in others.
Any unique purchases I should consider?
Coffee is a great souvenir, as is rum (Zacapa is the brand of choice). Weaving and textiles are also great options. Handmade table runners, scarves, and other textiles are a bargain considering the amount of time and effort that go into them, plus they make great gifts because they pack down!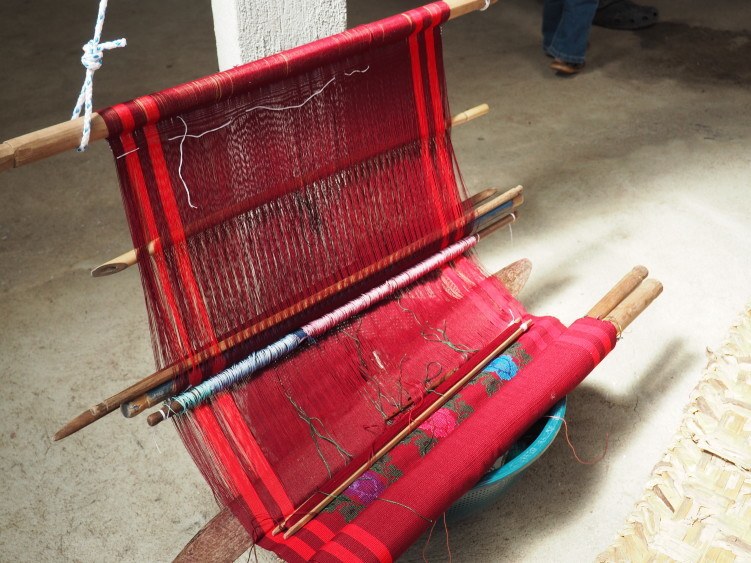 Jade is popular here too; make sure you're schooled on real vs. fake jade jewelry and the quality of a piece before buying!
Any last thoughts?
I'd love to spend many more months in Guatemala, but remember that's a quick flight from most of the United States. For some people, it's feasible to have a great visit for just a few days and you can see two or three cities in a week if you push it.
Give it a chance — and don't be afraid to return. There's probably something you haven't seen yet even if it's a return visit!
* * *
Are you traveling to Guatemala?
Dive into the details with more in-depth articles.
Additional Guatemala Travel Planning Resources
How Much Do Travel Vaccines Cost?: As an extra precaution, look into getting travel vaccines prior to your trip.
Why Every Traveler Should Get a Charles Schwab ATM Card: Withdraw cash — in the form of Guatemalan quetzales — at a fair market exchange rate without any fees!
Do You Need Travel Insurance?: In remote areas (like much of Guatemala), things like medical evacuation insurance are essential.
How to Avoid Tourist Traps: You can choose between the comforts of home or a truly local experience if you want it.
Ditch the Hotel and Try a Homestay on Vacation: Homestays in Guatemala are popular, both for practicing your Spanish and for accessibility to otherwise remote areas.
* * *
Are you traveling to Guatemala?
I love Guatemala so much that I'd be thrilled to help with any other Guatemala travel questions. Let me know in the comments!