This post may contain affiliate links. As an Amazon Associate I earn from qualifying purchases.
* * *
I acclimated to the Sacred Valley the wrong way.
Admitting this kills me because I know I'm prone to altitude sickness and I knew in advance that Cusco altitude is 11,152 feet (3,399 meters). I took a lot of precautions to lessen the impact. But even though I did a lot of things right, I missed one important factor on how to acclimate to the Sacred Valley.
But let's back up.
Altitude sickness is your body's reaction to a fast change in elevation. All destinations at higher elevations have less oxygen, which is hard on the body unless you've gradually adjusted to it. Let's just say that flying directly into Cusco isn't exactly gradual.
Most travelers will feel out of breath, especially during physical activity (as little as climbing the stairs). Other symptoms include exhaustion, confusion, nausea, and headaches. For me, it's all of the above, with a splitting headache that outdoes any migraine I've ever had.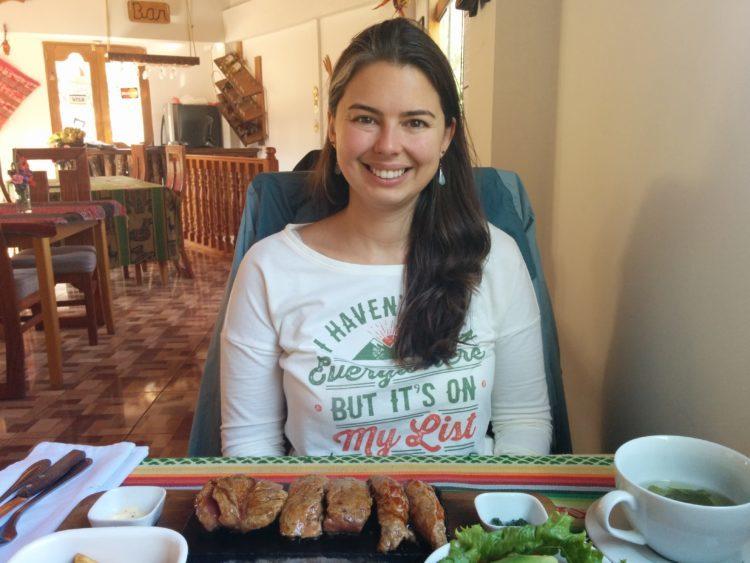 Assuming you don't want to suffer through that, here's everything I've learned about altitude sickness prevention — some from good old-fashioned research and some from learning the hard way.
How to Acclimate to the Sacred Valley — and Not Let Cusco Altitude Ruin Your Trip!
Give Your Body Time to Adjust
My #1 tip is the one I haven't seen anywhere else: don't try to adjust to jetlag and the altitude at the same time!
Think about how overnight air travel makes you feel. You're already tired, dehydrated, and thrown off-guard. Your body can recuperate quickly, as long as you don't throw it another curveball like the altitude.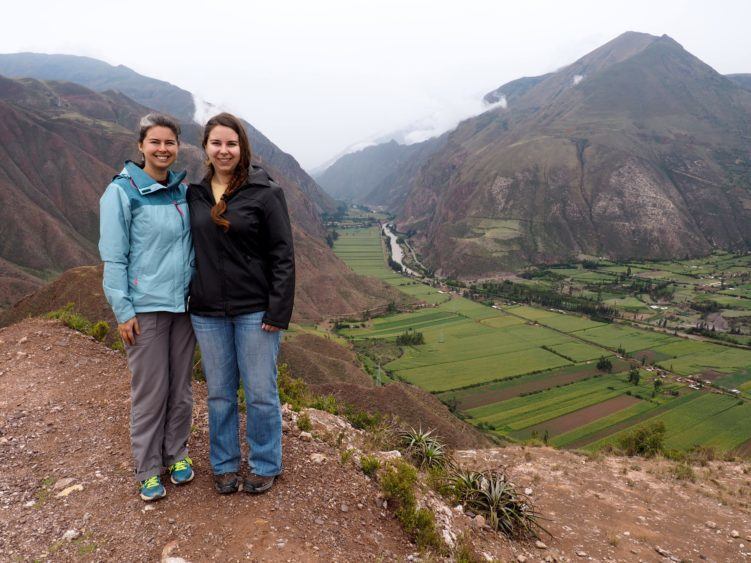 So, ideally spend a day or two in Lima before flying onward to Cusco and work off jetlag at sea level. If that won't fit into your itinerary, head directly to somewhere in the Sacred Valley with a lower elevation.
Once you arrive in the Andes Mountains, drink some tea, take a nap, and enjoy a leisurely walk, but DON'T pack your schedule full. Your body will thank you.
>>>>> Related Post: Long Flights Suck. Here's How to Make Them Less Bad
Start in the Sacred Valley
I know, I'm repeating myself a little bit, but even after you've adjusted to jetlag, make it easier to acclimate by staying in the Sacred Valley instead of Cusco. Just check out the differences in elevation.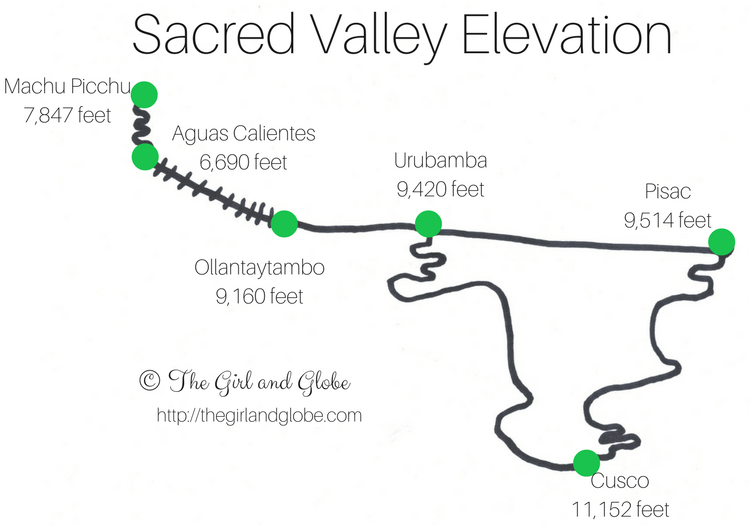 Sacred Valley Altitude Comparison
Cusco Altitude 11,152 feet
Pisac Altitude 9,514 feet
Urubamba Altitude 9,420
Ollantaytambo Altitude 9,160 feet
Aguas Calientes Altitude 6,690 feet
And of course, what is the elevation of Machu Picchu Peru? 7,972 feet (2,430 meters)
Aguas Calientes has the lowest elevation, but I don't recommend going to Machu Picchu itself on your first day because you'll do a TON of walking or hiking, which stresses your body. You definitely don't want to go directly to the Inca Trail!
Sleep Like a Three-Year-Old
Kids need more sleep because their bodies expend so much energy on growth. When you're acclimating, your bodies are also working behind the scenes. So go ahead; sleep like a little kid. Spend 12 hours your first night dreaming and/or nap if you need it. Resting is an easy way to give your body the time it needs to acclimate to the Cusco region.
Where to Acclimate in the Sacred Valley

Any of the towns in the Sacred Valley are a better choice for acclimatization than staying in Cusco your first night. We chose Ollantaytambo because it has a cute, walkable center and is very peaceful after the day-trippers leave. There are plenty of restaurants to choose from and just enough to do to keep you occupied once you do have energy for exploring!

I stayed at B&B Chayana Wasi in Ollantaytambo, which is a basic but comfortable hotel (and the staff is wonderful!).

If you're really concerned about acclimating safely, my recommendation is to book the absolutely beautiful Marriott Tambo del Inka in Urubamba and enjoy the hotel amenities while you take it easy. Read a book by the fireplace, indulge in a farm-to-table dinner, and go through the spa water circuit.
Drink Up
Your body dehydrates faster at higher elevations — seriously. Make a conscious effort to drink throughout the day (and to avoid alcohol and caffeine).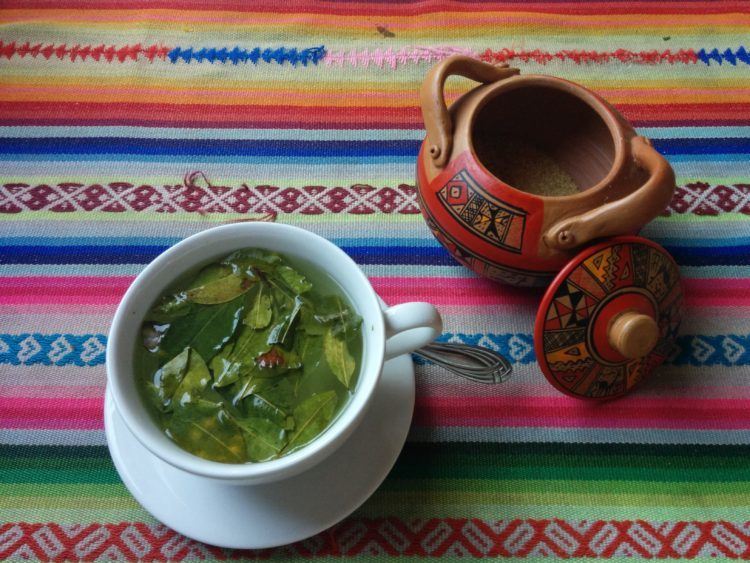 Plain water is always a solid choice (buy bottled water or use a filter since tap water isn't safe to drink), but on cool, damp days, I also like tea. Most hotels and all restaurants will have tea available, but to-go cups are hit or miss, so bring a travel mug if you can.
Lastly, if you're drinking a lot between meals and/or during physical activities, throw in some electrolyte packets to help with rehydration.
Coca tea (or mate de coca) is the most well-known tea in this area. It's thought to make it easier to acclimate because coca leaves increase circulation and bring more oxygen to your red blood cells.

Lesser known is muña tea, an earthy mint flavor with similar effects (and unlike coca…no caffeine).

I have no idea how effective they really are, but as a tea lover, I drank plenty of both!
If You're Ill, Get Help
If it feels like a bad hangover, you've probably got acute mountain sickness. Headaches, nausea, and fatigue are usually the first altitude sickness symptoms to set in. Take it easy, drink fluids, and if you can, head to a lower elevation. The main key is to let your body recover while symptoms are mild and don't try to push through it.
If your symptoms are getting worse after you take it easy, get help ASAP. Ask your hotel to point you toward oxygen and a doctor. And by all means, keep an eye on your travel companions, too.
How Many Days to Acclimate in Cusco?

I recommend a minimum of two days acclimating in the Sacred Valley before visiting Machu Picchu. Of course, if you have longer, that's even better! You won't get bored; there's plenty to do.

Spend Day 1 resting and doing light sightseeing in the Sacred Valley (like markets or museums).

Spend Day 2 starting to incorporate easy hikes or ruin visits with lots of walking.

Day 3 is great for Machu Picchu. It's more active, but it's also lower elevation.

Day 4, head into Cusco, with the highest elevation, and enjoy the city.

Here are my suggestions on things to do in Cusco while acclimating.
Altitude Sickness Prevention is Easy As Long As You're Smart
I'm young, healthy, and fit — but that doesn't make me immune to mild altitude sickness. Do your best to mitigate the symptoms and watch for warning signs so you can enjoy your trip!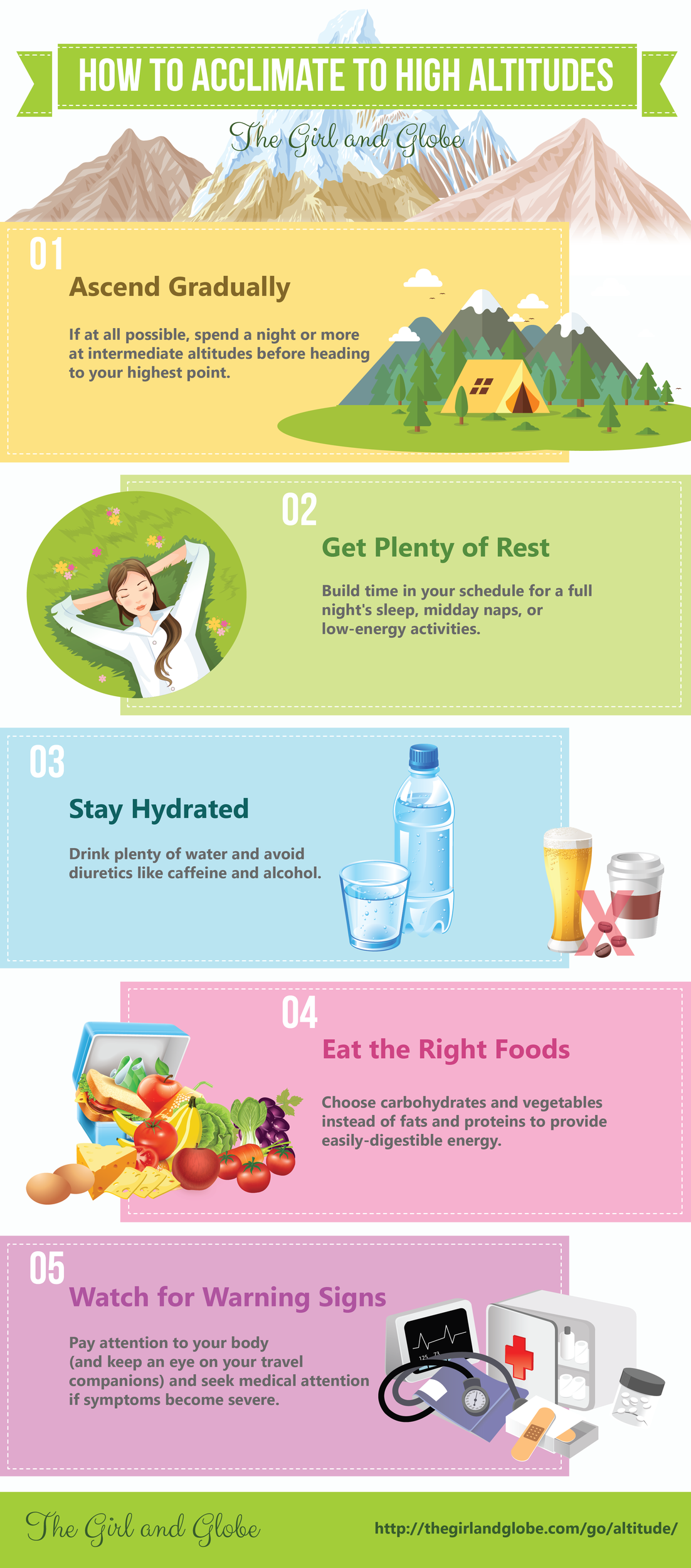 Share this Image On Your Site
* * *
This post contains affiliate links. If my advice and recommendations helped you plan your trip, I appreciate any purchases you make from this site. It helps me keep the lights on and continue to provide travel planning resources!