This post may contain affiliate links. As an Amazon Associate I earn from qualifying purchases.
* * *
Hurry up and wait.
That should be the new tagline for Machu Picchu. I didn't think much of it when I was standing in the world's longest airport line for my flight to Cusco (Star Peru actually handwrote tags for checked luggage!), but that just foreshadowed what was to come.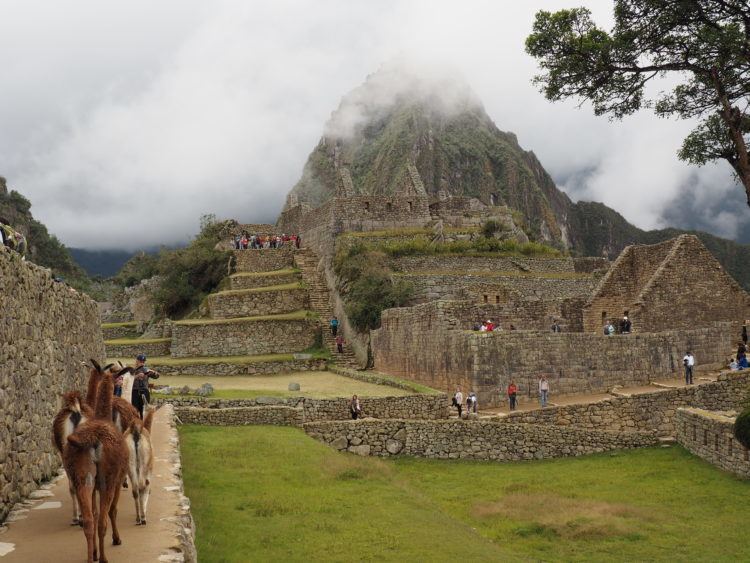 On Paper, It's Simple
Don't want to hike the Inca Trail? No problem, I didn't either. That means you'll be taking a train to Aguas Calientes which is the jumping off point for Machu Picchu itself. From Aguas Calientes, you either hike up the mountain (90+ minutes) or take a shuttle bus at additional cost.
The reality is a little more inconvenient. Here's what the guidebooks don't tell you about Machu Picchu.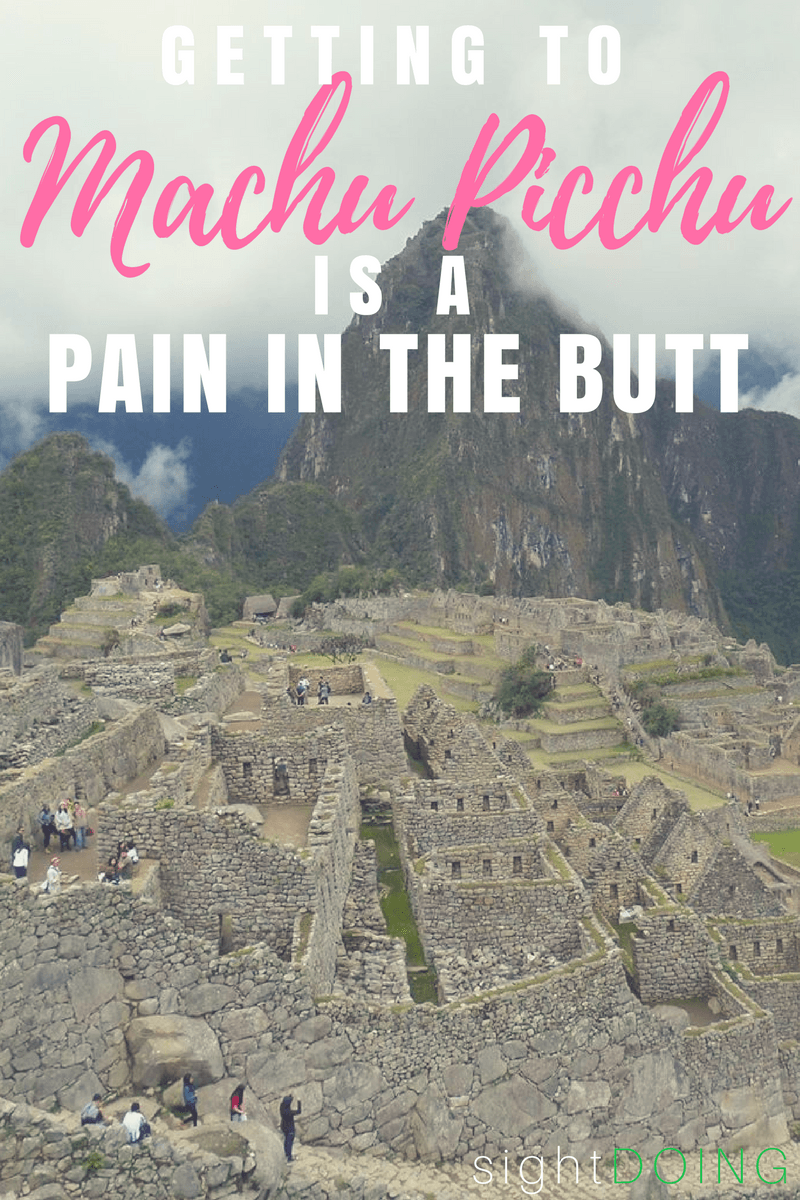 Your Online Purchase Only Gets Half the Job Done
I was thrilled to buy my Machu Picchu train tickets online, but even after you pay, you won't have tickets. Instead, you receive a voucher that needs to be exchanged in person at one of Peru Rail's offices.
You should still make online reservations because trains sell out, but allow extra time in your trip to pick up your tickets before your train departure. Both the Lima and Cusco airport locations had lines during my visit — the process was painless, as long as you allow plenty of time.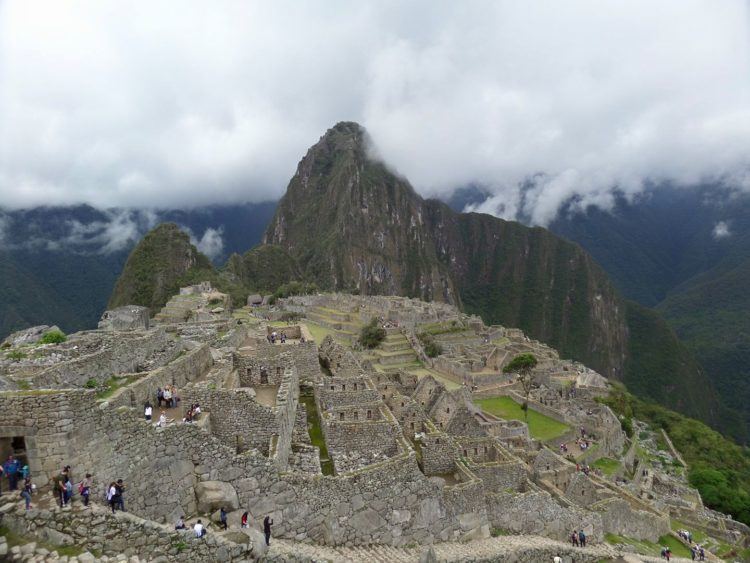 Yes! You Have Tickets in Hand!
Once you have your train tickets, you can sit back and relax until your scheduled departure.
Arriving at the station is easy: just have your passport packed (it's checked at the station entrance and again upon boarding). Regardless of what your ticket says, arrive 15-20 minutes early and you'll have plenty of time to board.
Side note: I rode the Peru Rail Expedition train both ways. Legroom is a little tight, but cars are otherwise comfortable, clean, and prompt.
Here Come the Bottlenecks
You can buy Machu Picchu tickets online. You can (sort of) buy train tickets online. But there is currently no way to buy online bus tickets for the trip from Aguas Calientes to Machu Picchu citadel. No problem, you think, until you realize only two employees are working. And they have to enter passport information for each and every ticket. Prepare to stand in line.
BRILLIANCE! A reader shared that you CAN buy bus tickets online…the information is just not widely advertised. So, definitely buy your bus tickets online and print them in advance. This will save you time on the day of your visit.
Once you have your bus tickets, all you want to do is see this world wonder! But there's another, even longer, line to actually board a bus. We waited 45 minutes — each way. Machu Picchu is so close and yet so far.
Here's the kicker: there are actually plenty of buses, but they only board one bus at a time (presumably because they only had one electronic scanner for the tickets).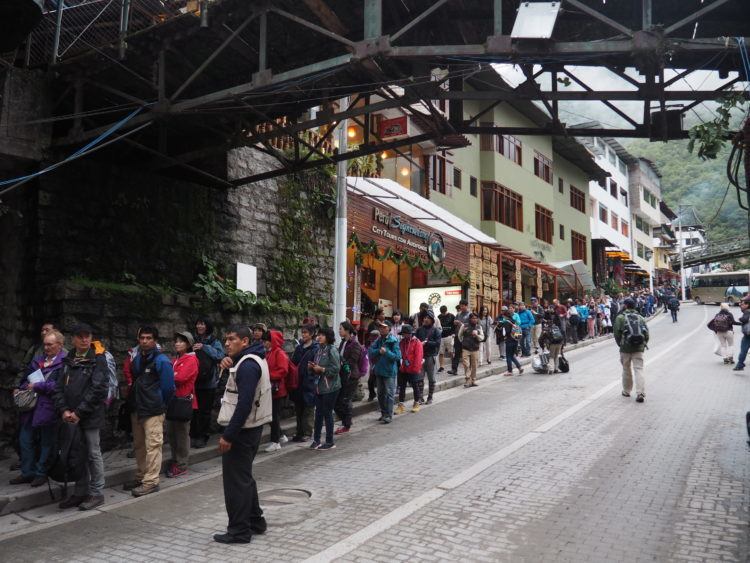 You Made It!
Believe it or not, the main entrance is a piece of cake compared to everything else. You'll show your ticket and passport once again and be on the site in no time…unless, of course, you need the bathroom. Then you'll stand in another line.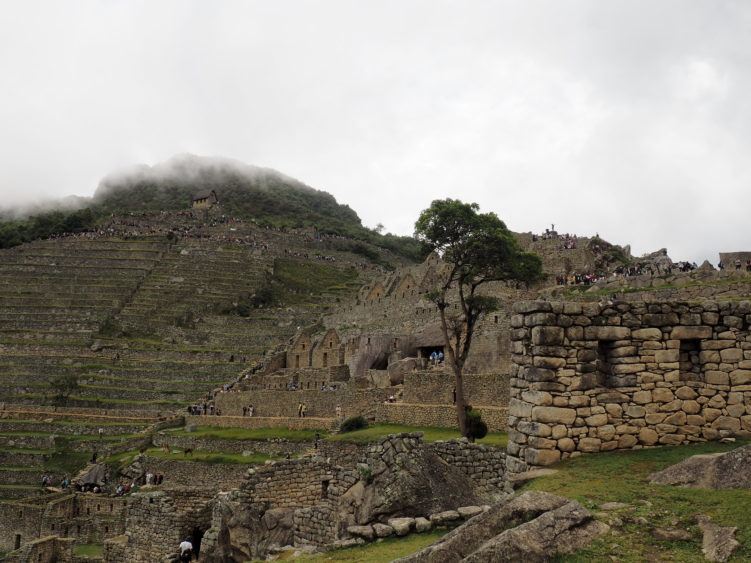 Machu Picchu is pretty cool and I'm glad I went, but I wish I had realistic expectations going in. My point is not to scare you off, just to prepare you. I normally have a pretty easy-going attitude in countries like Peru (seven weeks in Guatemala will do that to you), but I was caught off-guard for Machu Picchu.
A Few Last Tips
In my opinion, you'll want 6 hours at Machu Picchu, not including transport or waiting time. That's plenty for a standard 2-hour tour, a 3-hour hike (like Huayna Picchu or the Sun Gate), and some free time for exploring.
Along with knowing about the lines, here are a few more things to keep in mind:
Book your train and entrance tickets in advance. Seriously.
Take the first train in the morning. We arrived in Aguas Calientes at 6:35 a.m. and it was relatively peaceful then compared to later in the day.
Use sunscreen. We went in rainy season, only saw the sun for 10 minutes, and still ended up sunburned.
Yes, you can pack snacks as long as you are discrete about where you eat and carry all your garbage out.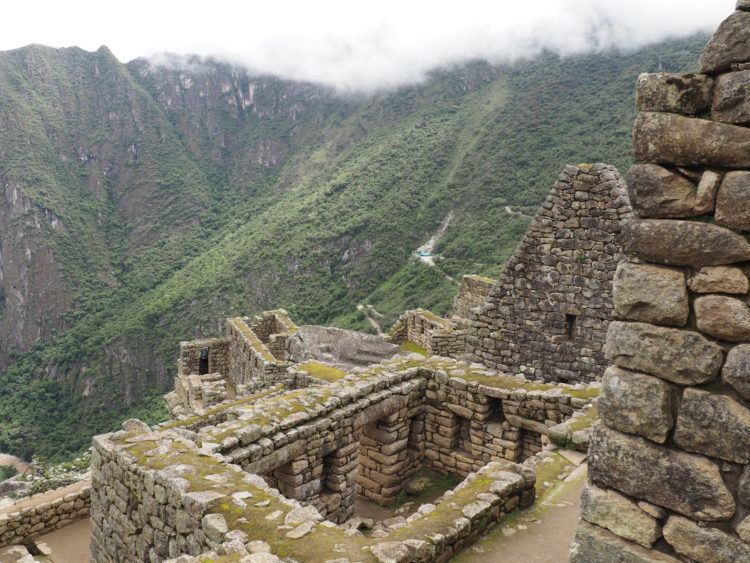 * * *
More to Plan Your Trip:
Check out more tips from Karisa's guide to Machu Picchu.
Acclimate to the Sacred Valley (the easy way)
Things to Do Other than the Inca Trail
Ballestas Islands vs Islas Palomino: Which is Better? –> Because there's more to Peru than Machu Picchu!