This post may contain affiliate links. As an Amazon Associate I earn from qualifying purchases.
* * *
This guest post is by Karisa of Flirting With the Globe.
Machu Picchu is high on most travelers' bucket lists, and if you've ever seen a picture of the majestic Inca city, it's pretty obvious why. For me, I knew that Peru would be the first South American country I planned to explore. I found myself fascinated by the wondrous historical site that was built in the 1400's, abandoned in the 1500's and remained unknown to the majority of the world for over 400 years!
Once I made my decision to finally pull the trigger and head to Machu Picchu, I had to figure out how I would actually get there. I decided on Gate 1's "10 Day Affordable Peru" escorted trip. Now, to be perfectly honest, I typically loathe escorted travel through a tour company. In most circumstances, I prefer the flexibility that self-guided travel allows. That said, as much as I researched, I couldn't find a way to plan a similar trip for the price I could go with Gate 1. In fact, I couldn't even get close at the time I was traveling. The trip covered most of the places I wanted to hit while in Peru: Lima, Cuzco, Urubamba/The Sacred Valley, Puno/Lake Titicaca and, of course, Machu Picchu, and came with a $1,700 price tag which included international airfare, intra-country flights, land transportation, accommodations, and many meals. All of that plus travel over an American holiday (Memorial Day) was a steal for the itinerary. So, begrudgingly, I booked the trip.
As I prefer to plan my own itinerary, there are pros to traveling abroad with a tour company. The Pros? Price. Other than price? Convenience. Literally, most everything is already planned for you and you never have to concern yourself with logistics of getting from Point A to Point B. If you are busy or get overwhelmed with planning complicated trips, a tour company is a great option. That said, there are also cons. The Cons? Everything is already planned out for you, meaning you have a lack of flexibility and freedom. Additionally, I've learned from experience, Gate 1′s trips are jam-packed with early mornings and long days. Regardless of which escorted trip you chose with them, you will probably be flat-out exhausted at least once due to the strenuous touring schedule.
All of the cities we visited on the trip had their own appeal, but obviously, Machu Piccu was the show stealer by far. Words just simply don't do Machu Picchu justice, so instead here are some of my favorite pictures from the trip: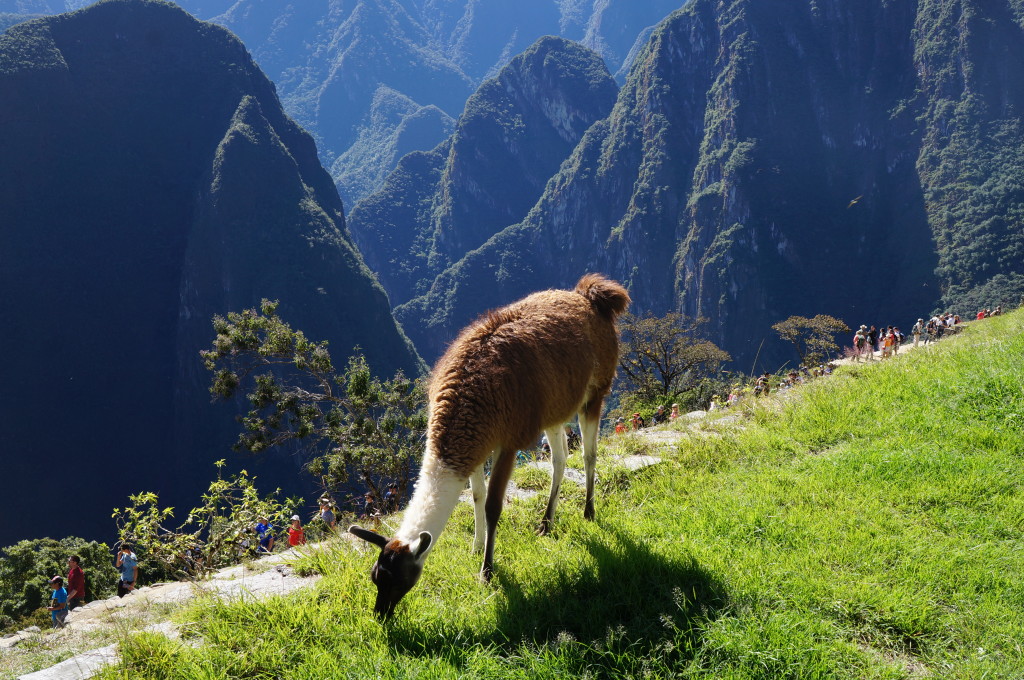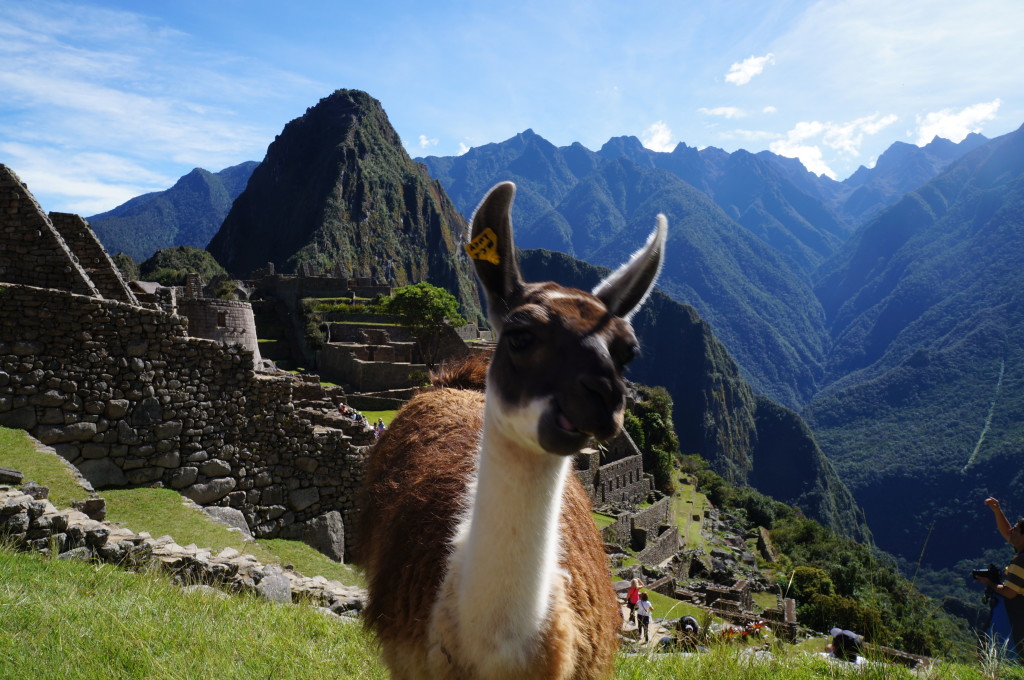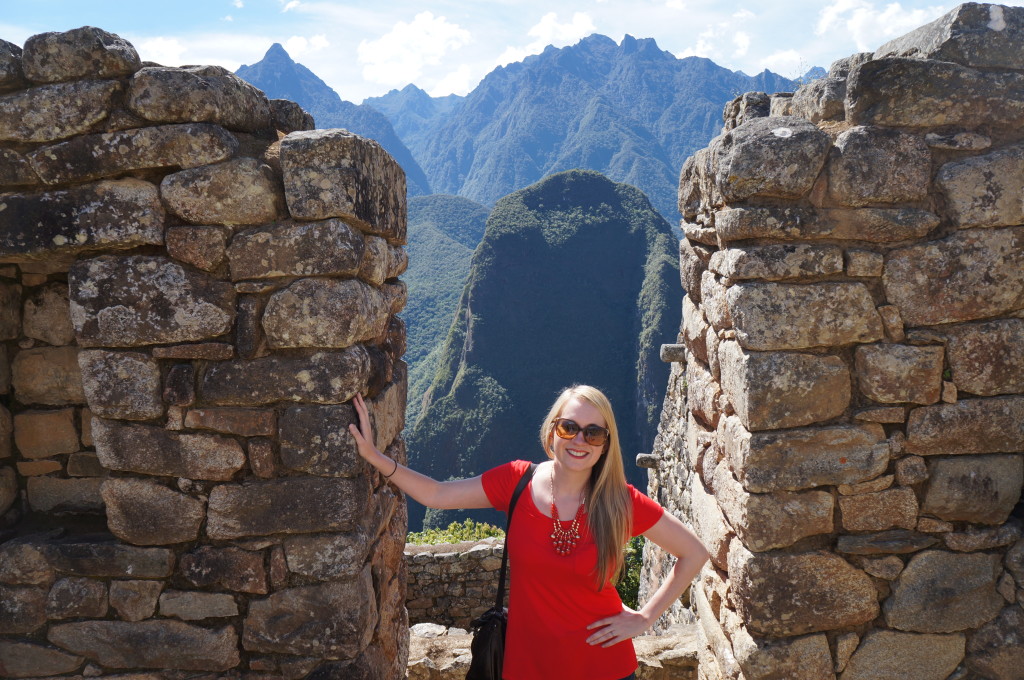 Thinking about checking Machu Picchu off your bucket list? Here's some tips for your day at the ruins.
Karisa's tips for visiting Machu Picchu: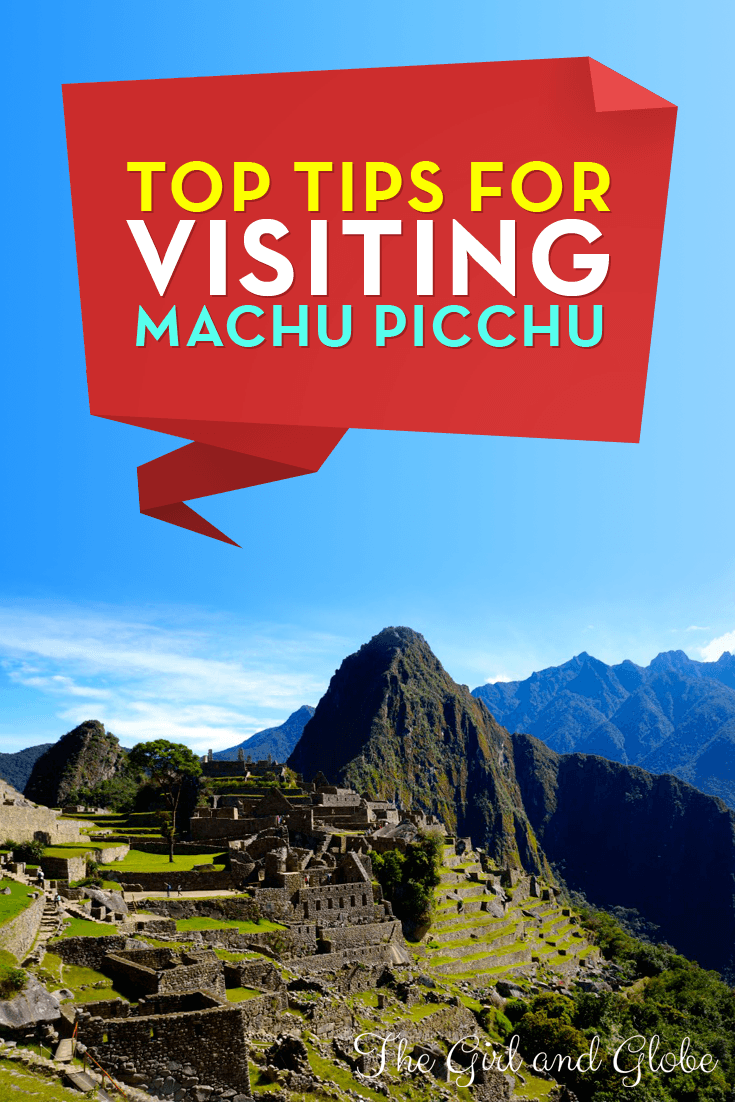 1. Get to the site as early as possible. There will be throngs of tourists regardless, but if you take the first train in, you will have a bit of a head start over most other tourists.
2. Dress in layers. In May it was brisk in the morning, but the sweltering heat started in early afternoon. I was glad I that I brought a sweater and a scarf, which I removed once the sun started heating things up.
3. Bring water and eat a hearty breakfast. As I said, the sun beat down on us pretty intensely, even for Peru's Autumn. Make sure that you stay hydrated so you don't tire out before you've finished exploring. Additionally, make sure you arrive with a full belly since within the actual site there is no place to purchase water or concessions.
4. Bring sunscreen. The sun sneaks up on you after it burns off the brisk morning air. You'll want to make sure you reapply your sunscreen and consider wearing a hat and sunglasses.
5. Wear comfortable walking shoes. Although we chose not to hike the Inca Trail due to time constraints, I was shocked how much walking was involved just for a day trip to the site! We were on our feet and trekking up stairs (LOTS of stairs) for several hours.
6. Get "THE" Machu Piccu picture immediately upon entering the site in the morning. When you enter the site, you will see plenty of tour operators giving their history spiels on the initial terrace where you first walk in. Suppress your initial reaction to take out your camera and start snapping photos and instead hike up the stairs to the caretakers hut. This is the most popular (and easiest to get to) spot to take that classic Machu Piccu picture. I expected lines of tourists waiting to stand on the ledge overlooking the Incan ruins, but it was fairly easy to take pictures and not feel rushed because we knocked this out first thing in the morning. If you're feeling particularly athletic, you can walk up the Inca trail for 20-30 minutes towards the sun gate for another great photo op.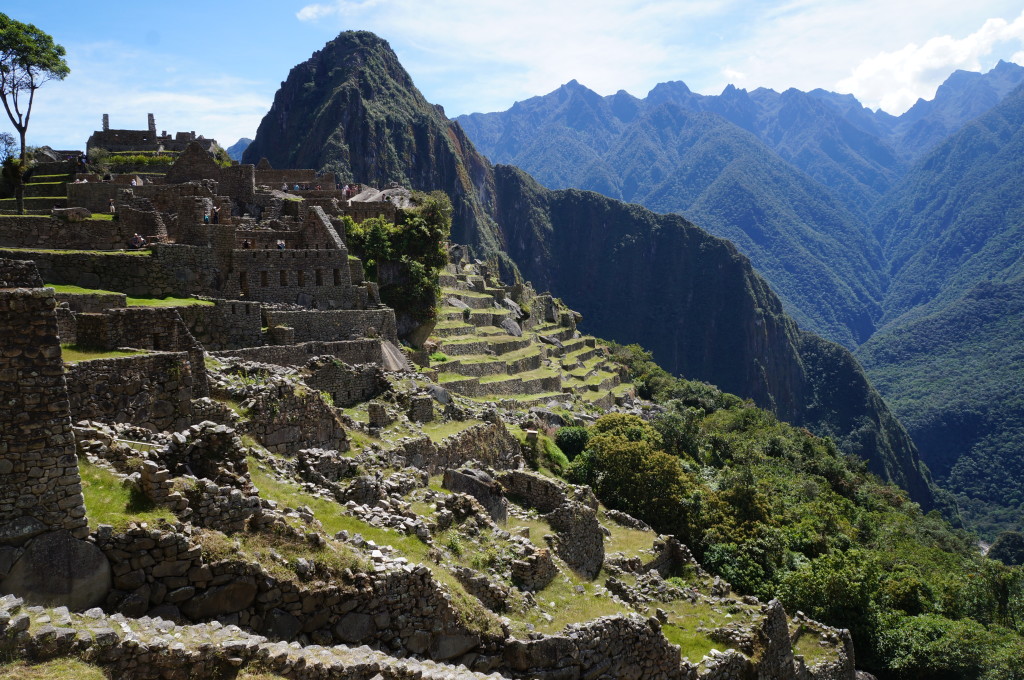 Machu Picchu was spectacular! I could have spent all day wandering through and exploring the nooks and crannies of the ruins. But, after several hours, fatigue set in and we headed back down to the village for a cool libation before hopping the train back to Cuzco. Unless you are taking a long guided tour or are truly an Incan enthusiast, I would say that one day (specifically 3 to 5 hours) is enough time to explore, take pictures and soak in some Incan history.
So did Machu Piccu live up to my bucket list expectations? In one word – YES!
* * *
Karisa is an attorney working in Atlanta with a serious case of wanderlust. You can read about her love affair with the world on her blog, Flirting With the Globe.